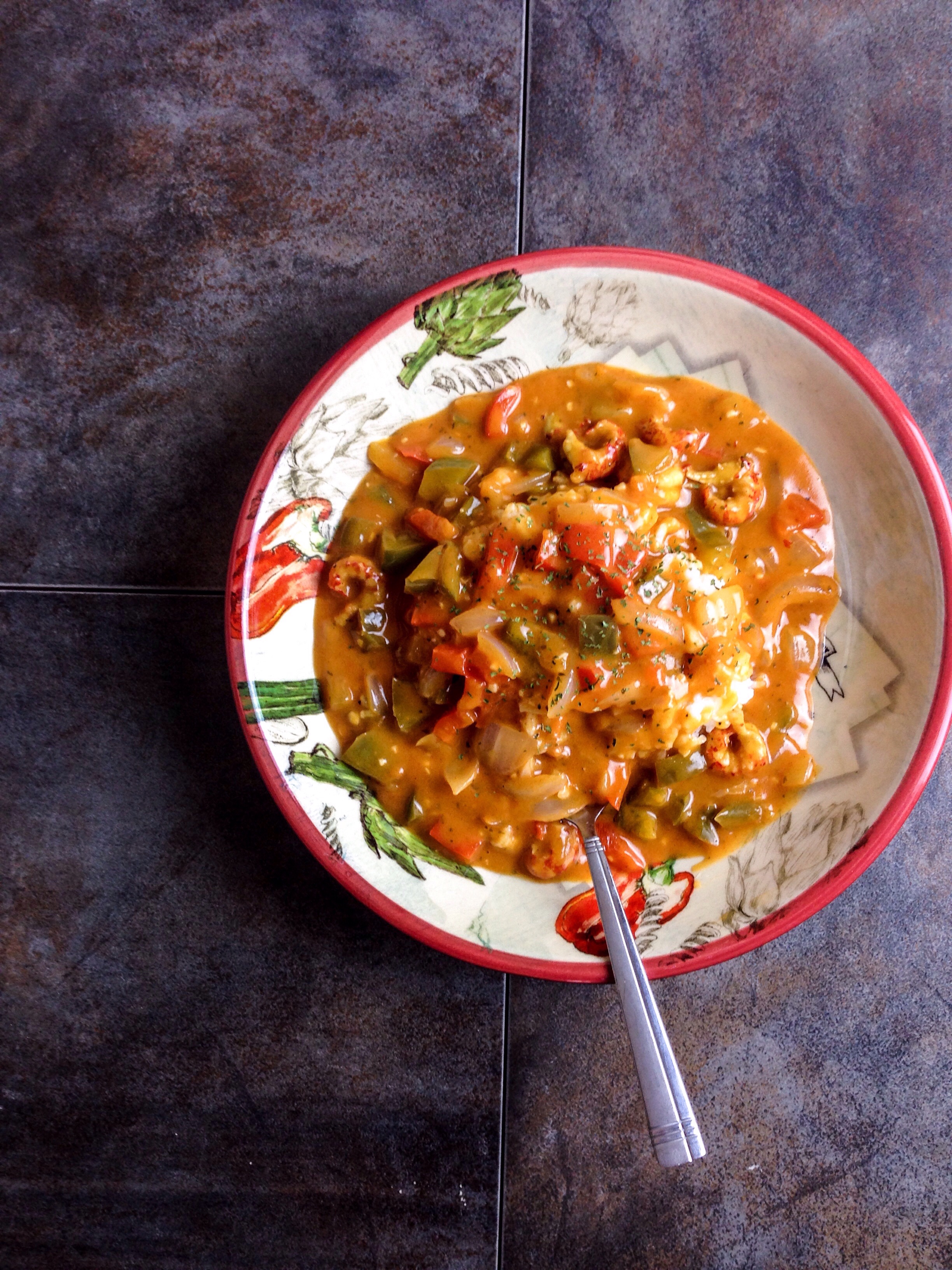 First off- can we talk about my new logo? My friend Jennifer at sweetsouthernwife.com made it for me. She does amazing work! I gave her just a few guidelines of what I wanted and I think she nailed it! If you want her to work on anything just contact her at Bowen106@gmail (dot) com. She does website layouts, icons, and logos. As I work on my photography and content I wanted to make sure I was branding my website so everything is clean and cohesive.
Now lets talk etoufee. Patrick and I were watching Master Chef Jr. and one of the mini chefs made a classic etoufee. It was one of those dishes that looks so amazing on the tv screen that you find yourself breathing in deeper to see if you can smell it from home. Creamy gravy filled with veggies and crawfish over a scoop of fluffy rice. This classic dish is perfect for the chilly nights we have been having lately.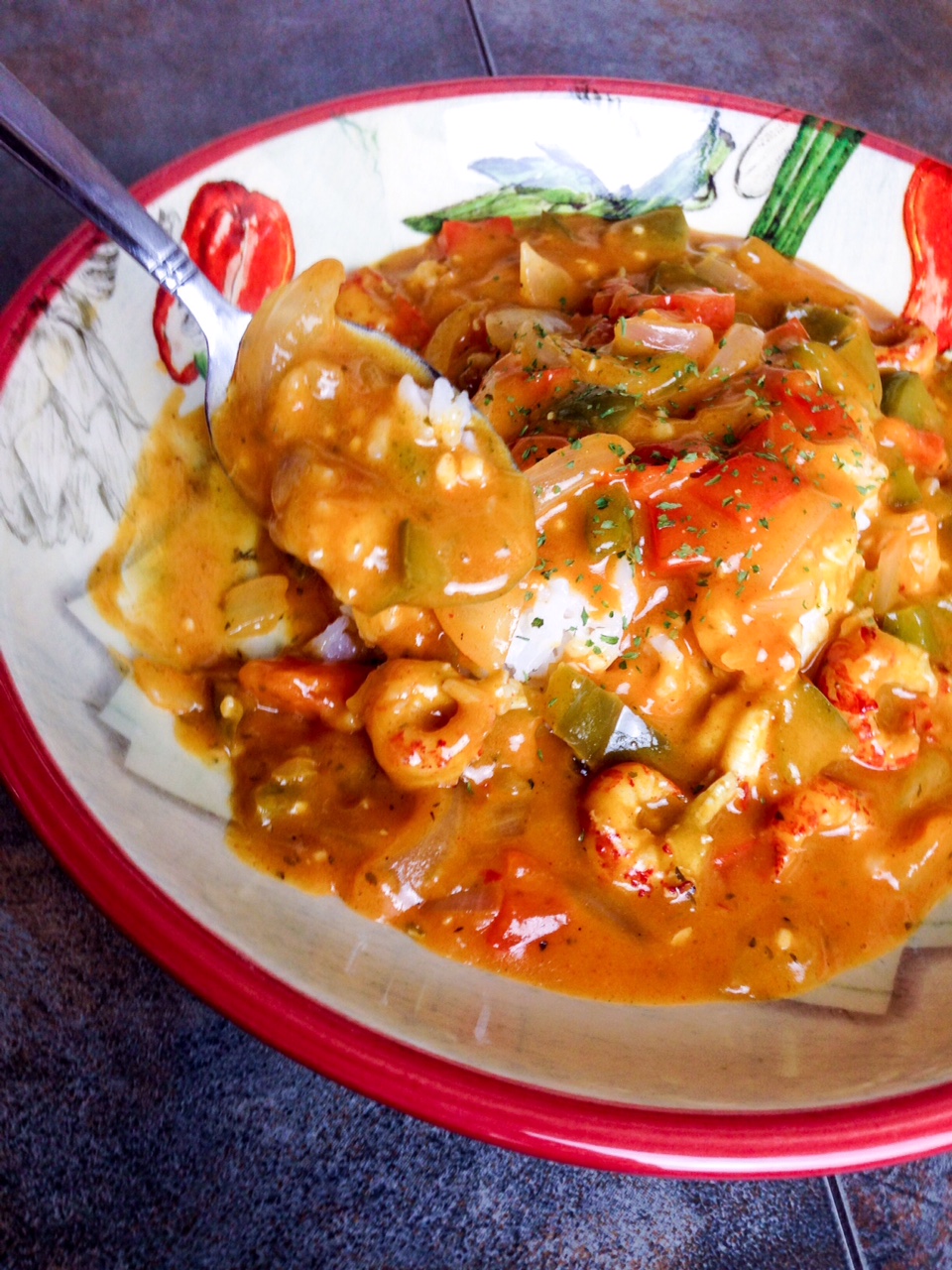 I researched a lot of different etoufee recipes before trying to tackle this dish. It seems like there are two ways to make it- traditional heavy flour based roux or heavy butter based roux. You know I went the butter route…
Crawfish Etoufee
Recipe Type
:
Stew, Soup, Dinner
Prep time:
Cook time:
Total time:
Classic creamy crawfish etoufee over fluffy rice.
Ingredients
1/2 pound crawfish tails rinsed and peeled
3/4 cup of butter
2 cups of chopped veggies – red pepper, green pepper, onion
2 tbsp chopped garlic
2 cups of hot water or stock
2 tbsp of flour
2 HEAPING tbsp paprika
1 tbsp garlic powder
1 tsp salt
1 tsp red pepper
1 tsp parsley
2 tbsp hot sauce
1 lemon
2 cups of prepared rice ( I used jasmine and tossed it with a little olive oil)
Instructions
In a large saute pan over medium heat melt the butter.
Add in the flour and whisk non stop until the mixture is slightly browned and fragrant.
Add in the veggies and switch to a wooden spoon.
Stir quickly because the flour will start to immediately thicken.
Add in the water/stock slowly constantly stirring.
Let simmer while the veggies cook down.
Once the onion softens slightly add in the crawfish.
Season liberally.
Add in more or less hot sauce depending on how spicy you like it!
Reduce to low.
The mix should be slightly thickened and cooked through.
Squeeze one whole lemon over the mixture and sprinkle the parsley.
Pour over the rice and serve!
Don't be afraid of the lemon! I love the acid it brings to this dish. I hope you enjoy!