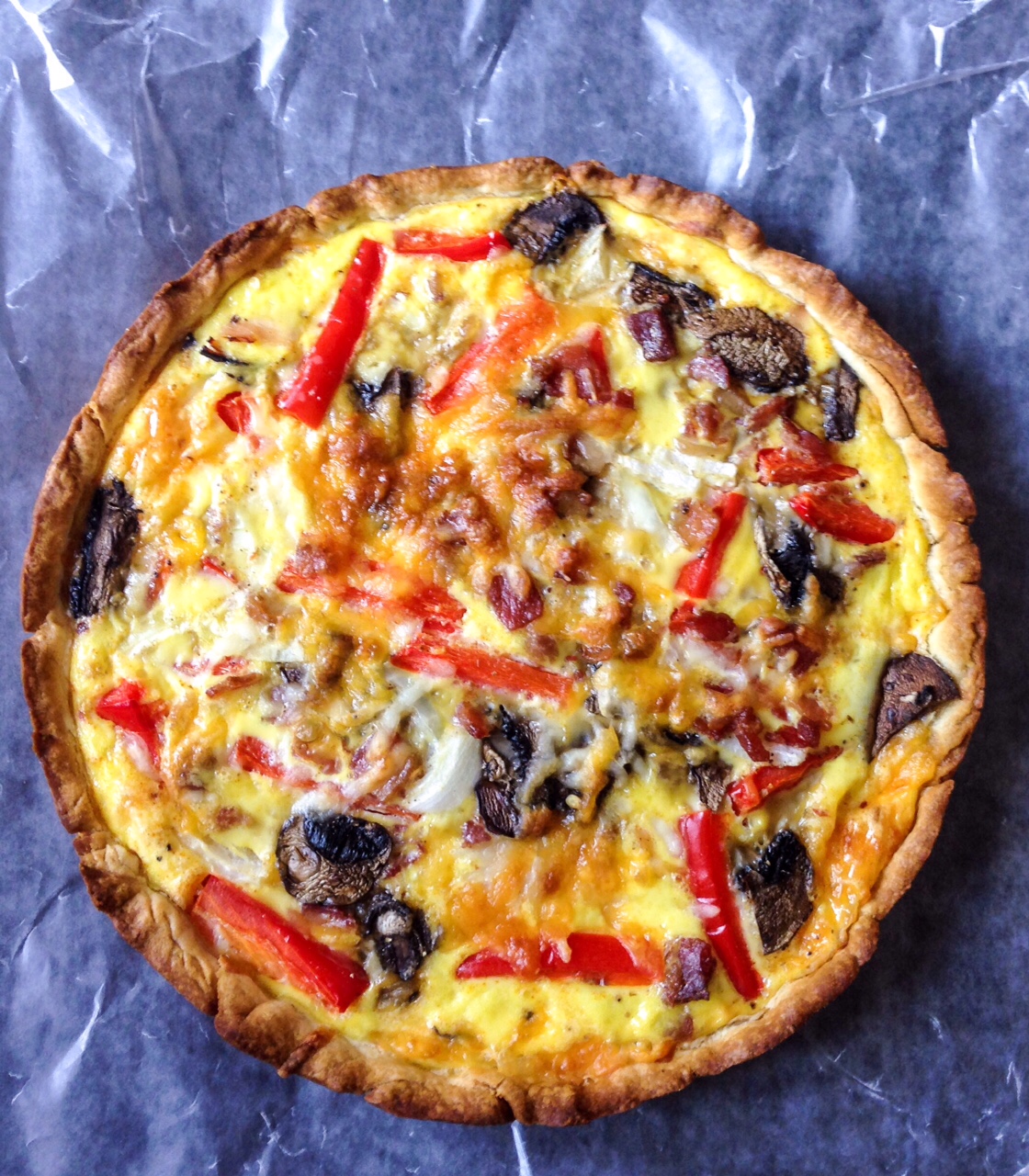 January 1st you wake up so ready to take on the year. You have your check list of all the things you are going to tackle this year. If you are anything like me the first note is to be healthy. Drink more water. Eat more veggies. Train to run a marathon. Say see ya to the mandatory morning Diet Cokes.
January 10th I sit here sipping my Diet Coke… BUT I did bring you a recipe packed full of veggies! You can definitely customize this to your tastes. I am not saying this is the healthiest recipe, but it is not the worst thing you can eat. Heck you could even eliminate the pie crust and it would become a tasty Frittata. I just love that crunchy butter crust with the juices from the veggies and the melted cheese.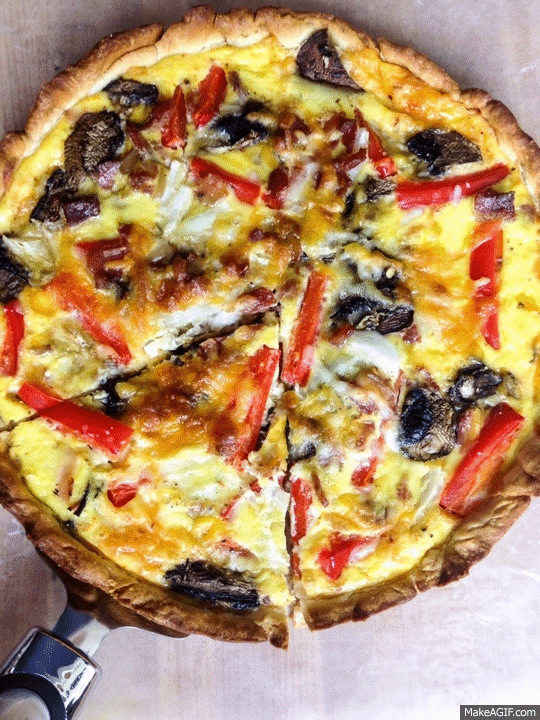 This can stand on its own without adding meat, but I have really been enjoying the Boars head maple turkey so I added a layer in this recipe. Ham, bacon, smoked turkey, sausage would all be fantastic in this quiche. Possibilities are seriously endless.
Savory Breakfast Quiche
Recipe Type
:
Eggs, Breakfast
Prep time:
Cook time:
Total time:
Savory breakfast quiche packed with turkey, cheese and layers of veggies.
Ingredients
1 pie crust (home made or store bought)
3 eggs
1 cup of assorted cheeses (I used shredded colby jack)
2 cups of assorted veggies (I used sweet onion, green pepper, red pepper,and bella mushrooms)
4 ounces of meats ( I used maple turkey breast)
1/4 low fat milk
salt, pepper, paprika, nutmeg, garlic powder
Instructions
Preheat oven to 425.
Mix together seasonings, milk and eggs. The amount of seasoning is up to you. I only used a pinch of nutmeg then about 1/4 tsp of everything else. You can even add a splash of hot sauce at this point.
Situate your pie crust into a greased pie pan. Poke holes in the bottom with a fork so the crust does not poof up and push your ingredients over.
Layer half the cheese on the bottom of the crust.
Add the meats.
Add the veggies.
Pour the egg mixture over everything. It will not cover everything. The eggs should come up just under the veggies. That is okay because the eggs rise a lot when baked.
Top with the remaining cheese.
Bake at 425 for 5 minutes then lower heat to 325. Bake for 20 – 25 minutes. Do not over bake. The quiche is ready when the eggs are not jiggly in the center.
I hope you try out this recipe! It is my favorite go to brunch quiche. Very flavorful and filling.