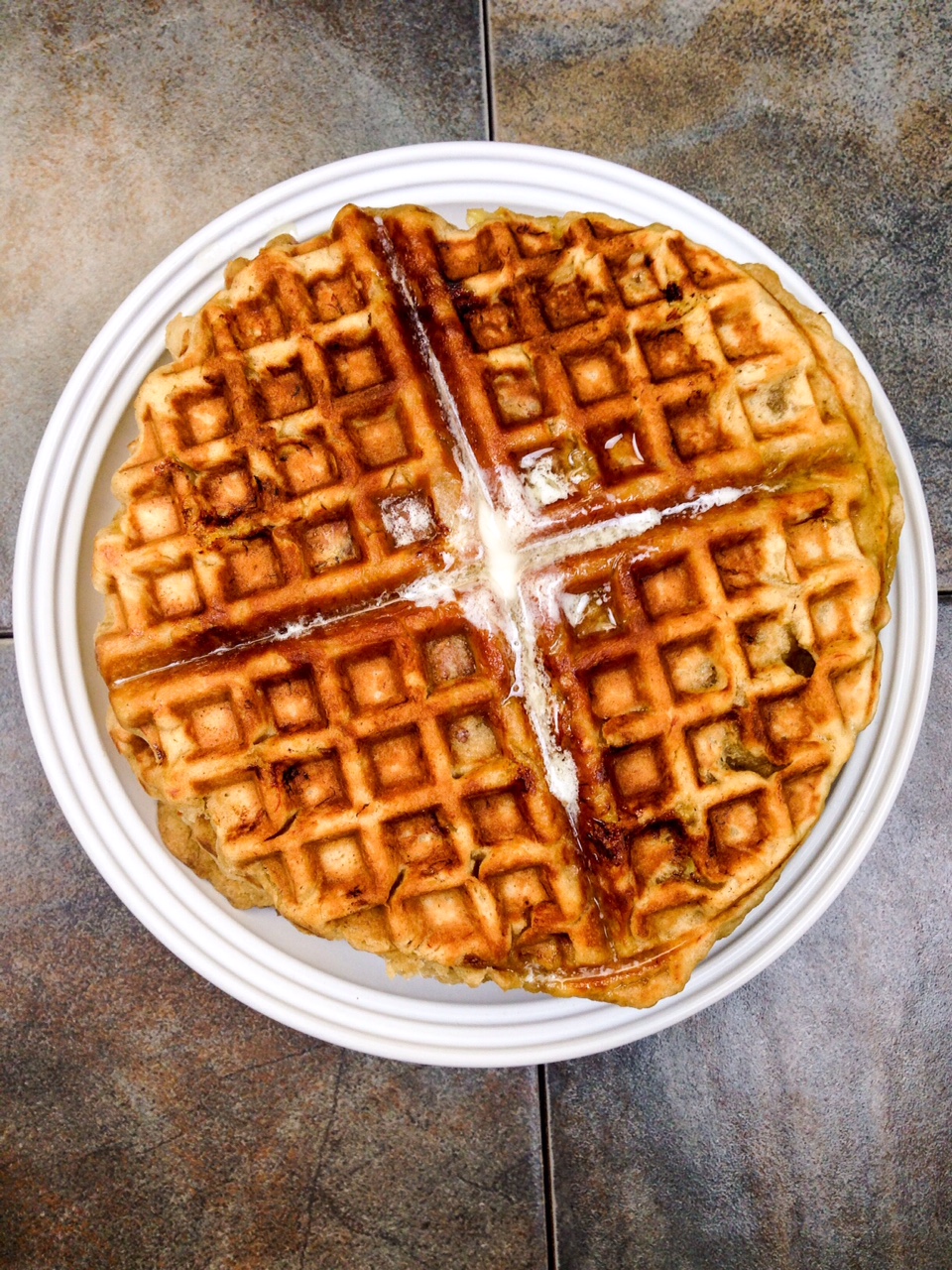 Waffle It is going to be a small series I want to try this year. Featuring my favorite recipes cooked in my waffle maker. My brother bought me a book filled with lots of creative ways to use your waffle maker.  I saw they had a recipe for banana bread which reminded me of this recipe in my collection. You can customize this recipe to fit your diet so easy. It has always been my favorite recipe because it is 75% banana which keeps the bread so moist and flavorful!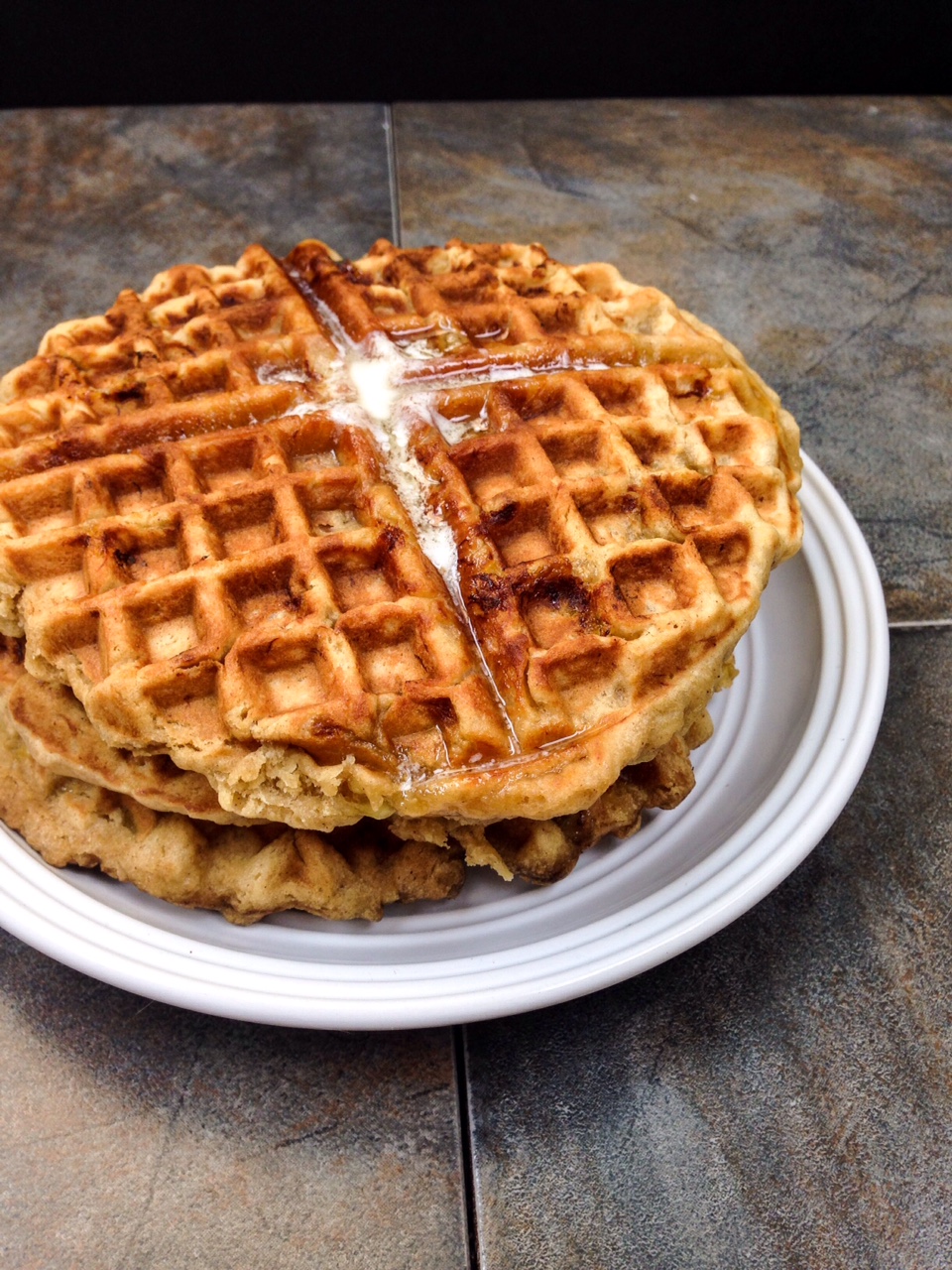 You can eat these lathered in butter and syrup or break them into pieces for easy grab and go breakfast. Crispy crust filled with fluffy moist banana deliciousness makes this one of my favorite new waffle ideas!
Waffle It – Banana Bread
Recipe Type
:
Breakfast, Baking
Prep time:
Cook time:
Total time:
Fluffy Moist Banana Bread in form of a crispy waffle.
Ingredients
3 ripe bananas smashed
1 cup brown sugar
1 egg room temp
3 tbsp melted butter
1 tbsp vanilla extract
1 1/2 cups of AP flour
1/4 tsp salt
1/4 tsp baking soda
a sprinkle of cinnamon to taste
1/2 cup pecans
Instructions
Preheat your waffle iron to medium heat. I used a canola spray to prepare my waffle iron. Mix together banana, vanilla, sugar and melted butter. Add in the egg. Do not over mix. Add in the dry ingredients finishing with pecans. Mix until just combined.
Cook for 4 minutes in the waffle iron or as manufacturer directions. Makes 3-4 large waffles.
I cannot wait to see what other awesome dishes I can waffle! These have been such an easy breakfast. I have been eating a piece with my coffee in the mornings. Let me know if you try these out!