Thanks Giving is only weeks away! Every year I scramble to get everything ready in time. This year I am planning early and having a stress free holiday. What kind of holiday person are you? Christmas decorations before or after Thanks Giving?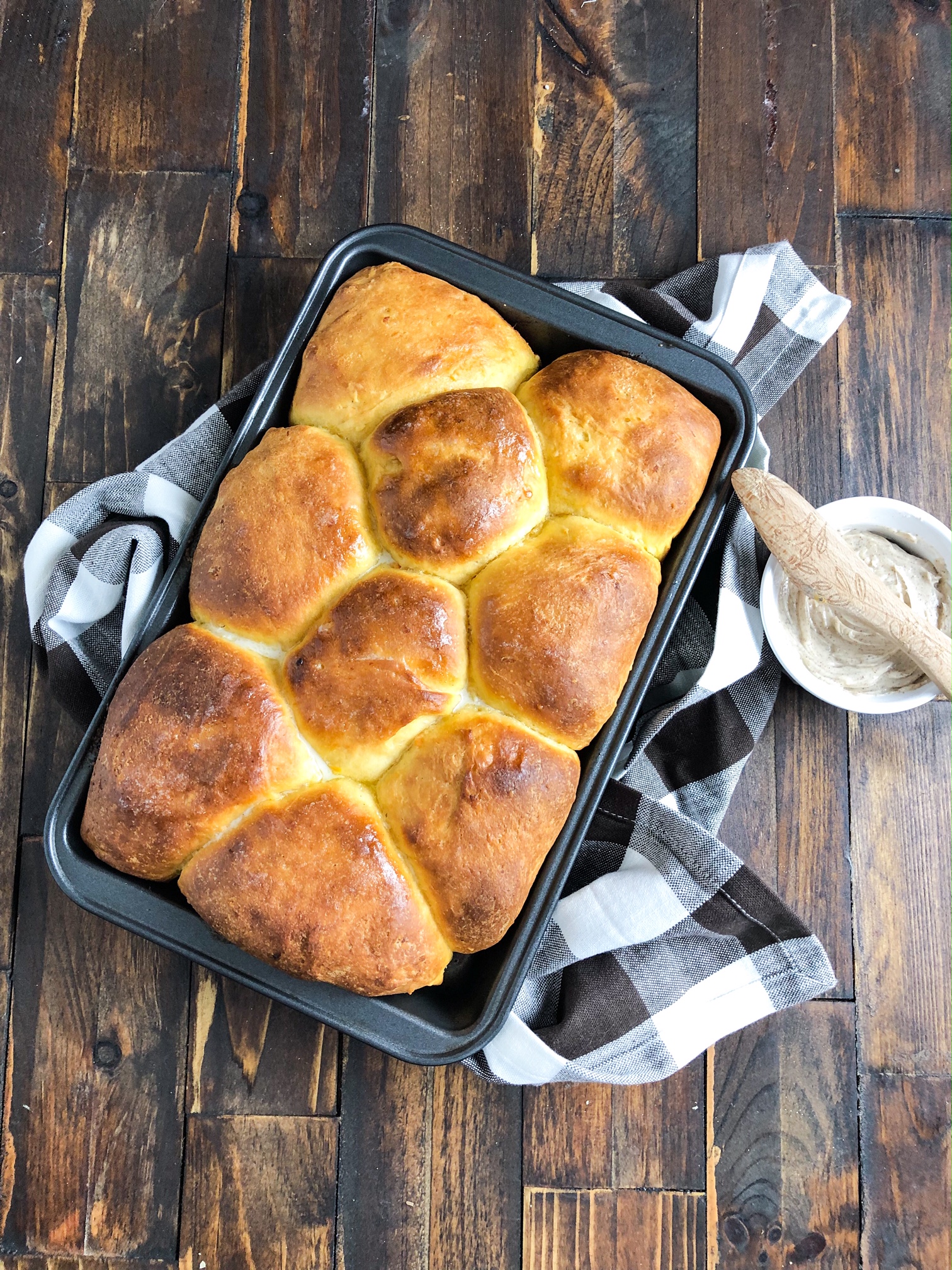 Usually we wait until the weekend after Thanks Giving, but this year we were planning out our decorations and ended up putting half of them up already. We are currently half red buffalo plaid an half white pumpkins. It takes us so long to put up the decorations I just want to make sure we have a full month to enjoy them!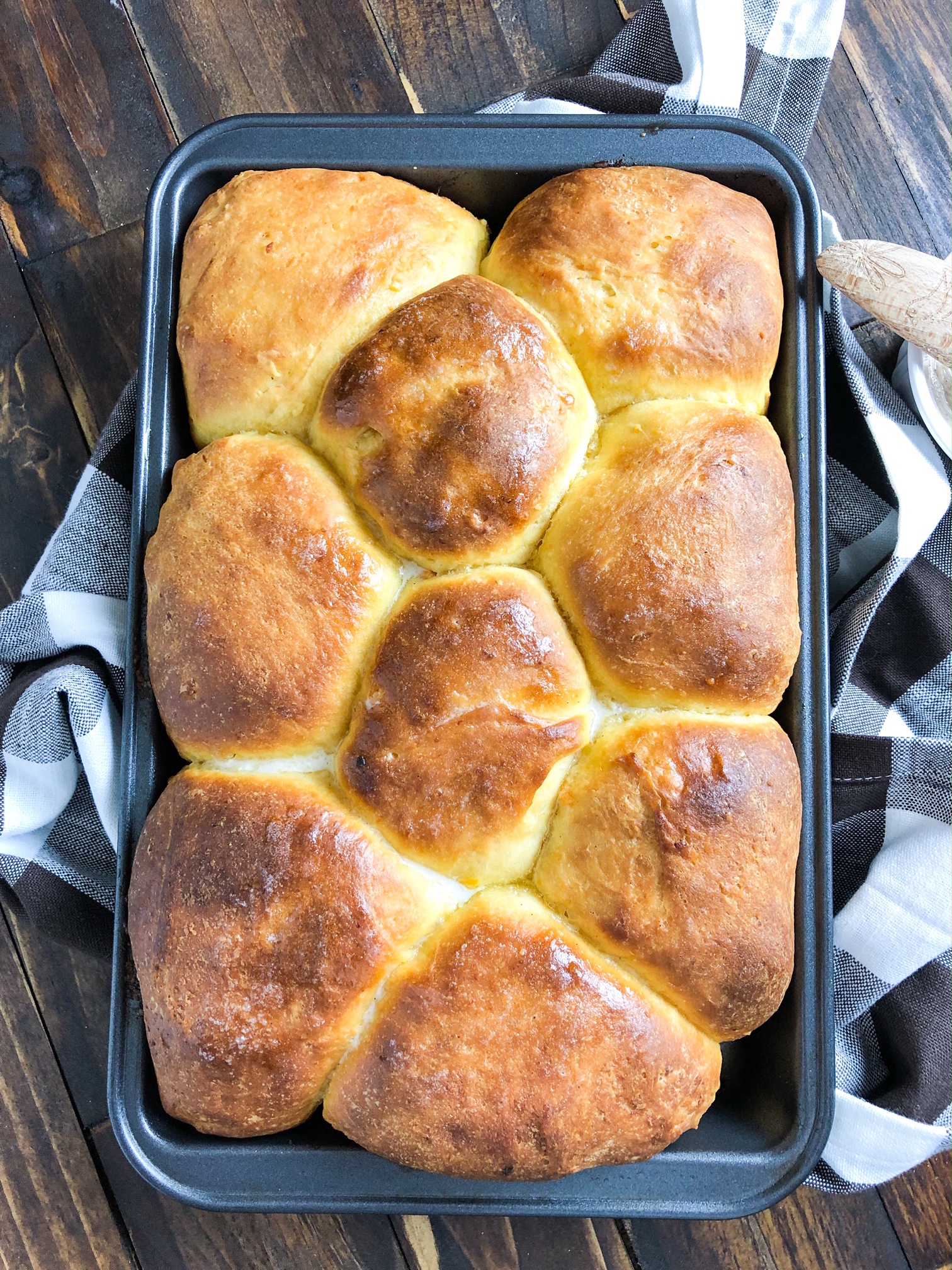 Now back to these sweet potato rolls. Patrick hates all things sweet potato and these are his favorite dinner rolls I have ever made. I have yet to tell him what they are made with … oops!
They always turn out so perfectly sweet and fluffy. This time I made a cinnamon honey butter that paired so well with them. Usually I make this dough in my bread machine, but this time I used the dough hook on my kitchen aid. The dough came together in minutes!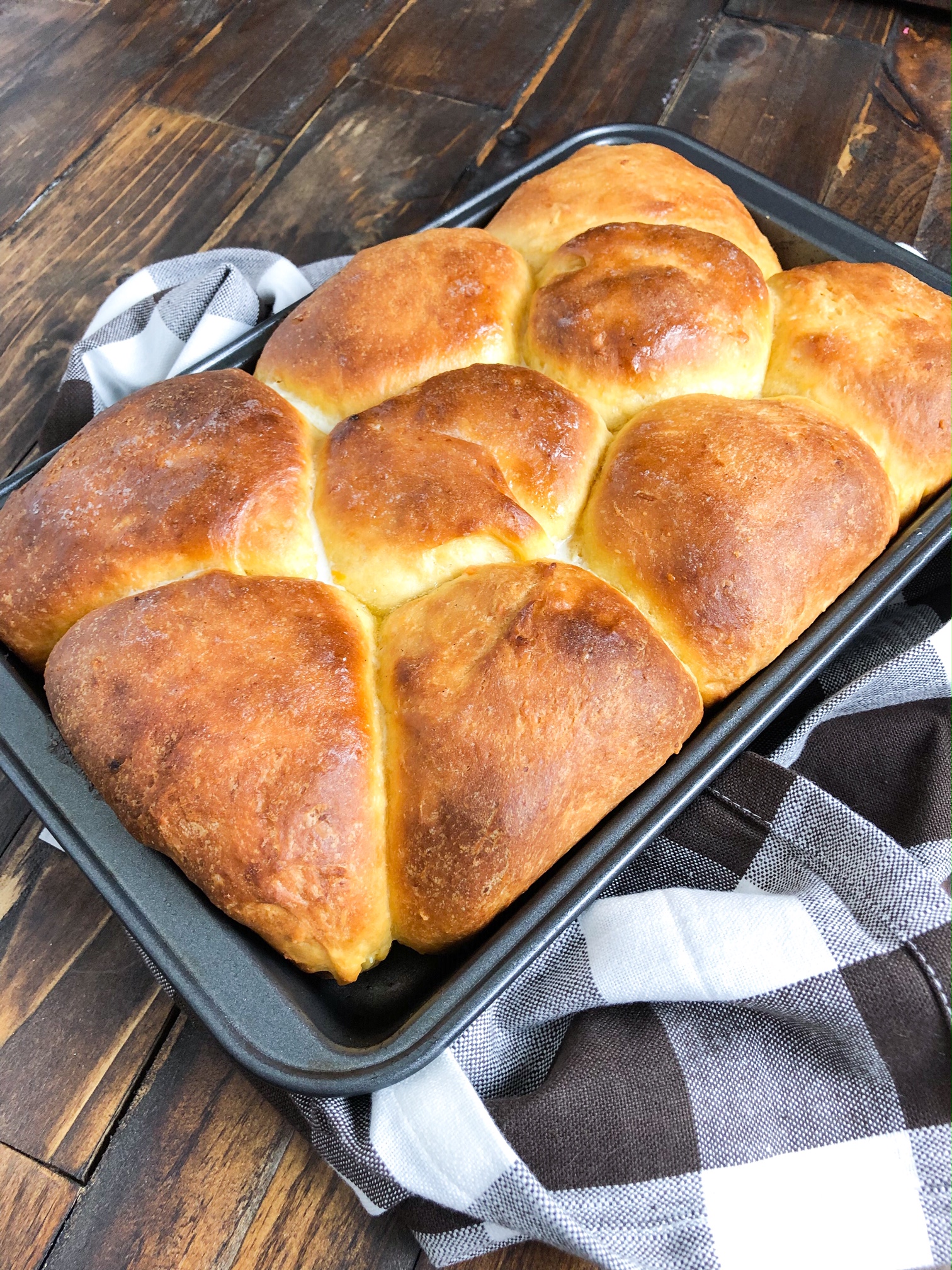 Sweet Potato Dinner Rolls
Author:
Prep time:
Cook time:
Total time:
Light and airy sweet potato dinner rolls.
Ingredients
2 medium roasted sweet potatoes
1 tsp of salt
4 tbsp of melted butter cooled
1 packet of dry active yeast
1/2 cup of very warm water
2 eggs room temp
4 tbsp of sugar
1 tsp of honey
3 1/2 cups of flour sifted
oil for proofing
Instructions
Roast two sweet potatoes and let them cool
In a mixing bowl add the dry yeast, the sugar, and the water
Let sit for 5 minutes until the yeast bubbles
Add in the honey and the eggs
Pour over the cooled butter and scoop out the inside of the sweet potatoes
Mix on low with the dough hook
Sprinkle in the salt and start adding the flour 1/2 cup at a time
Once the flour is all added in roll into a ball
Pour a little oil over the time of the dough and cover with plastic wrap
Let rest for 30 minutes
Preheat the oven to 400 degrees
I like to use a brownie pan to cook the rolls in so they are touching
Roll the dough into uniform size balls and place in a greased pan
Cover and let rise another 30 minutes
Bake until the tops are golden brown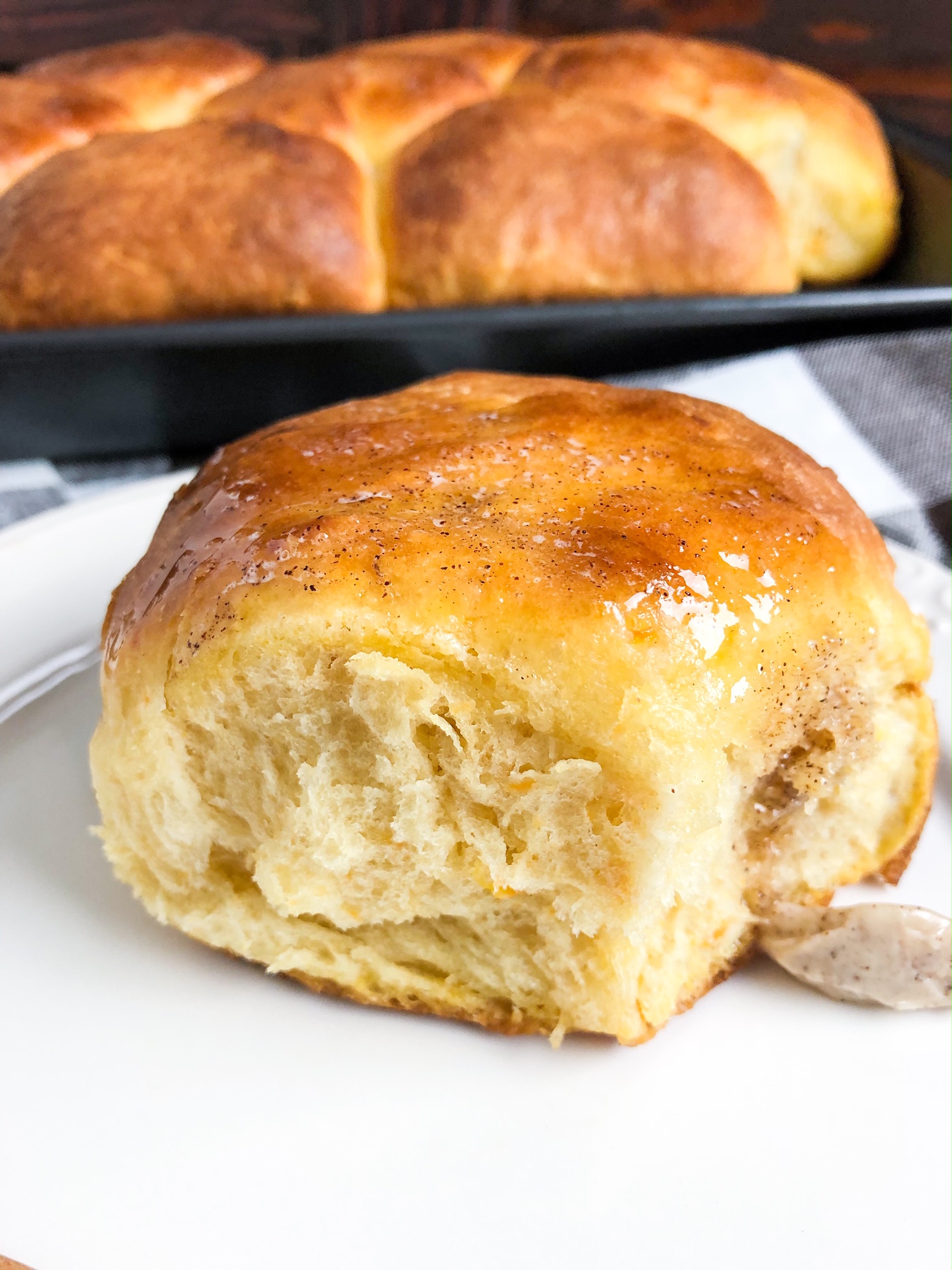 If you want to try the butter just mix a tsp of cinnamon and a tsp of honey into 1/4 cup of soft butter. Spread onto a warm roll and enjoy!