Sometimes I just really crave pasta. Something about a big bowl of noodles with garlic bread is so comforting after a long day. Pesto specifically has been on my mind.
Since I've been eating low carb low sugar I typically only have pasta once a month if that. I had to find an alternative that wouldn't be so heavy! Sprouts came to my rescue once again!
You can get these ingredients at any grocery store or even make them from scratch, but if you have a sprouts close to you definitely check these out!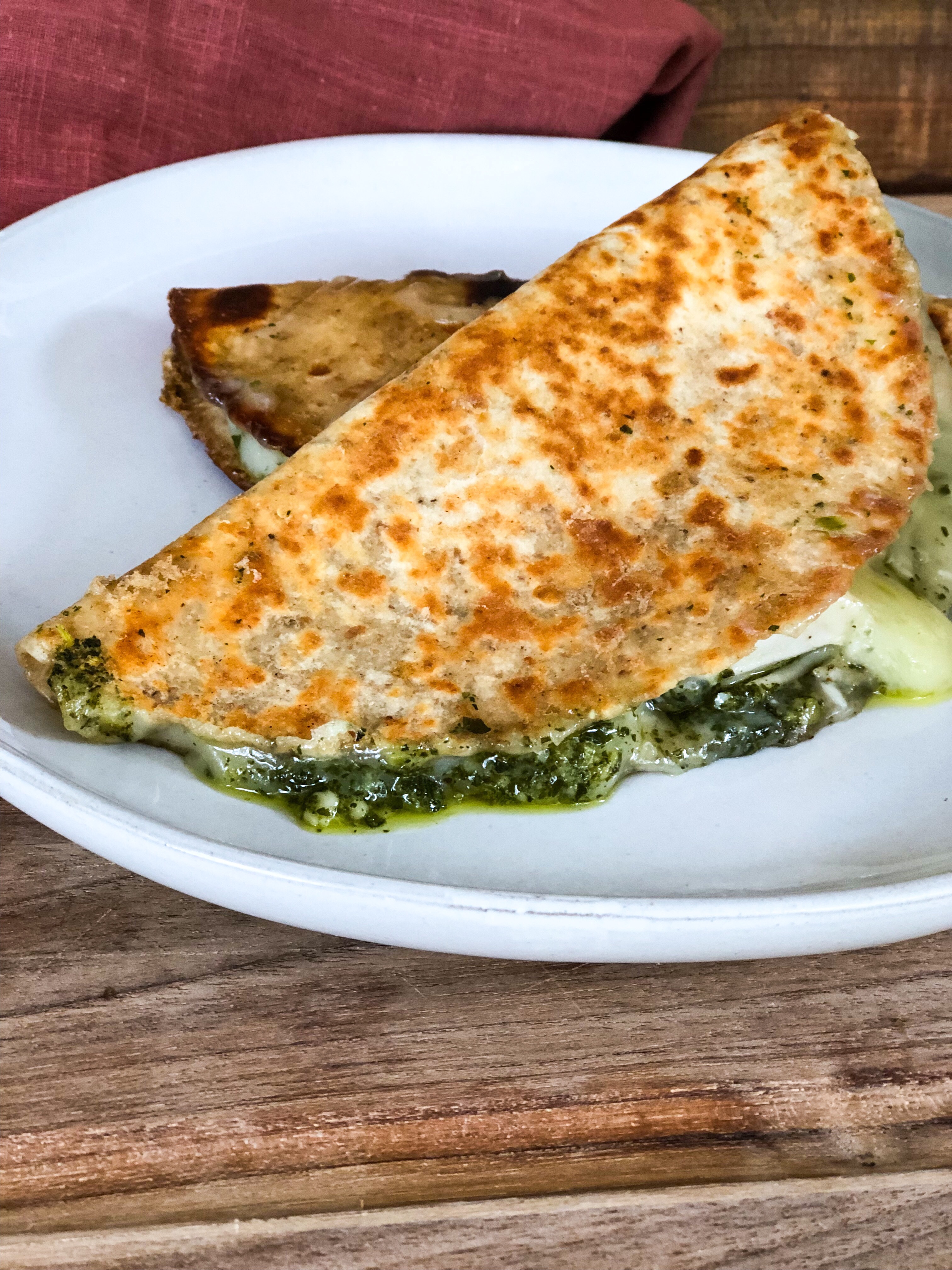 I really like the tortilla factory low carb tortillas. They crisp up similar to a corn tortilla and only have 3 net carbs.
I bought the sprouts house made pesto which is extra heavy on the garlic. It is very similar to how I make mine. Mostly herbs and garlic!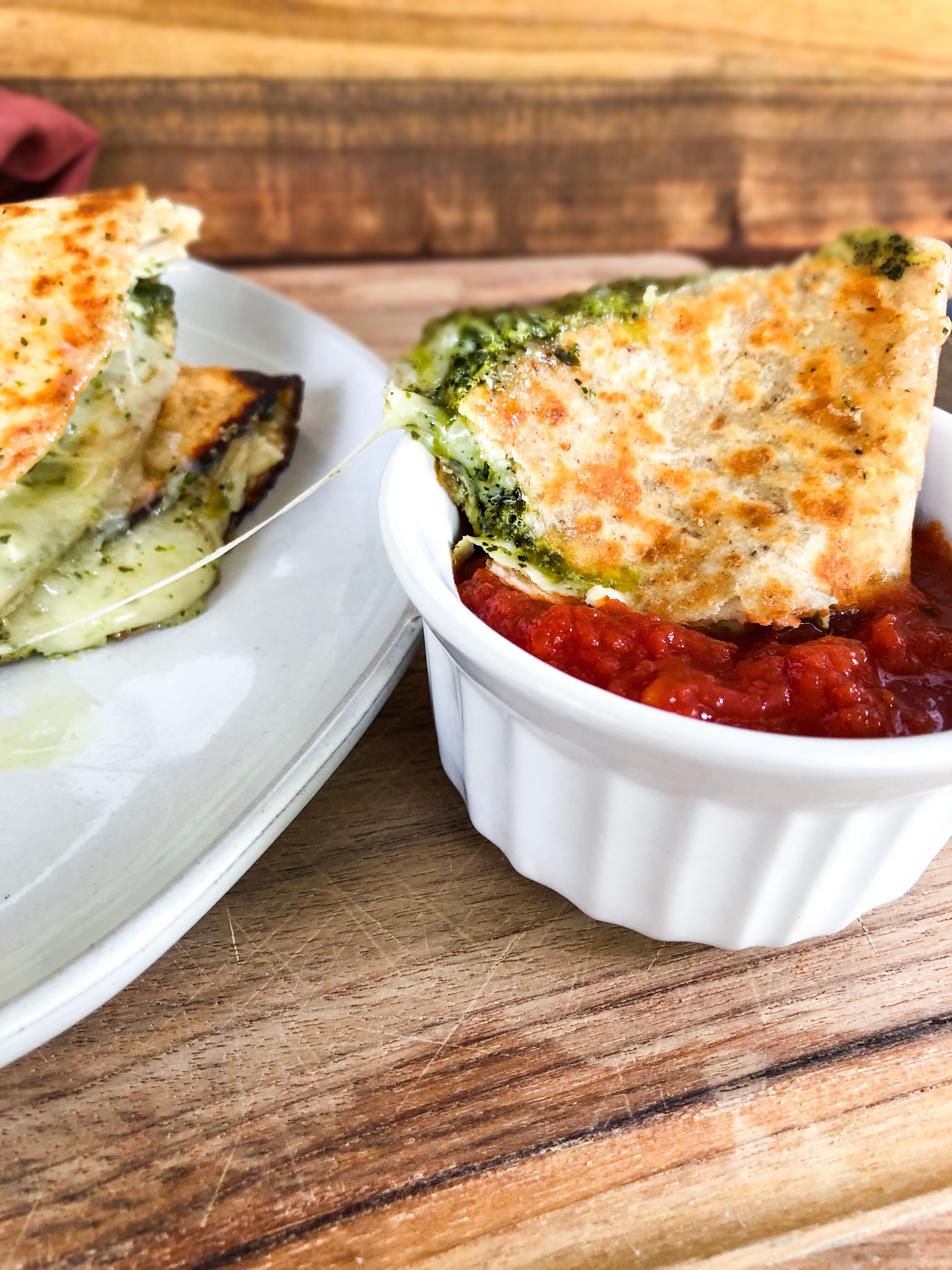 I almost used mozzarella cheese, but then decided on Monterey Jack. If you can find cheese without rbgh hormones added that is what I like to use. It melts way faster and is a lot better for you.
For the chicken I just used rotisserie chicken from the deli- skin removed. I like to keep this on hand for salads during the week!
Then a little red sauce for dipping!
Ingredients
Rotisserie chicken shredded
2 tbsp of pesto
1/2 cup of shredded Monterey Jack cheese
Low carb tortillas
1 tsp of butter
Directions
Heat a non stick skillet to medium
Add the butter
Coat the pan
Add your tortilla and spread with pesto
Top with 1/4 cup of chicken and 1/4 cup of cheese per tortilla
Let the cheese start to melt
Fold in half and flip
Serve with your favorite sauce!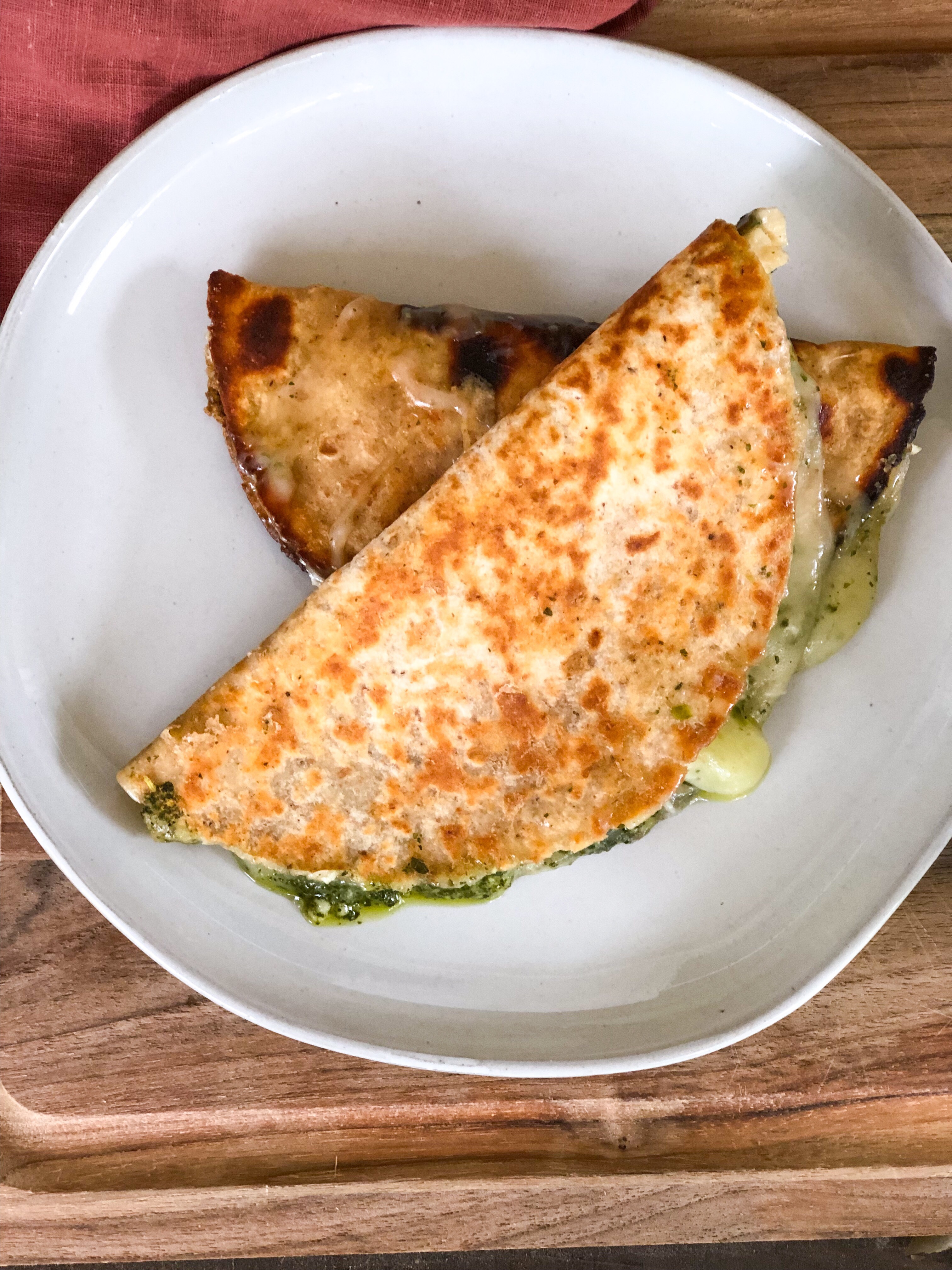 Enjoy!!!!