Cherry pie is my all time favorite summer dessert! I wanted to come up with a recipe that looked beautiful, but was still easy enough to throw together quickly. After my second round making this pie I had Patrick's eight year old make the filling just to test the easy factor. While I love cherries she loves chocolate so we compromised with this easy chocolate cherry pie.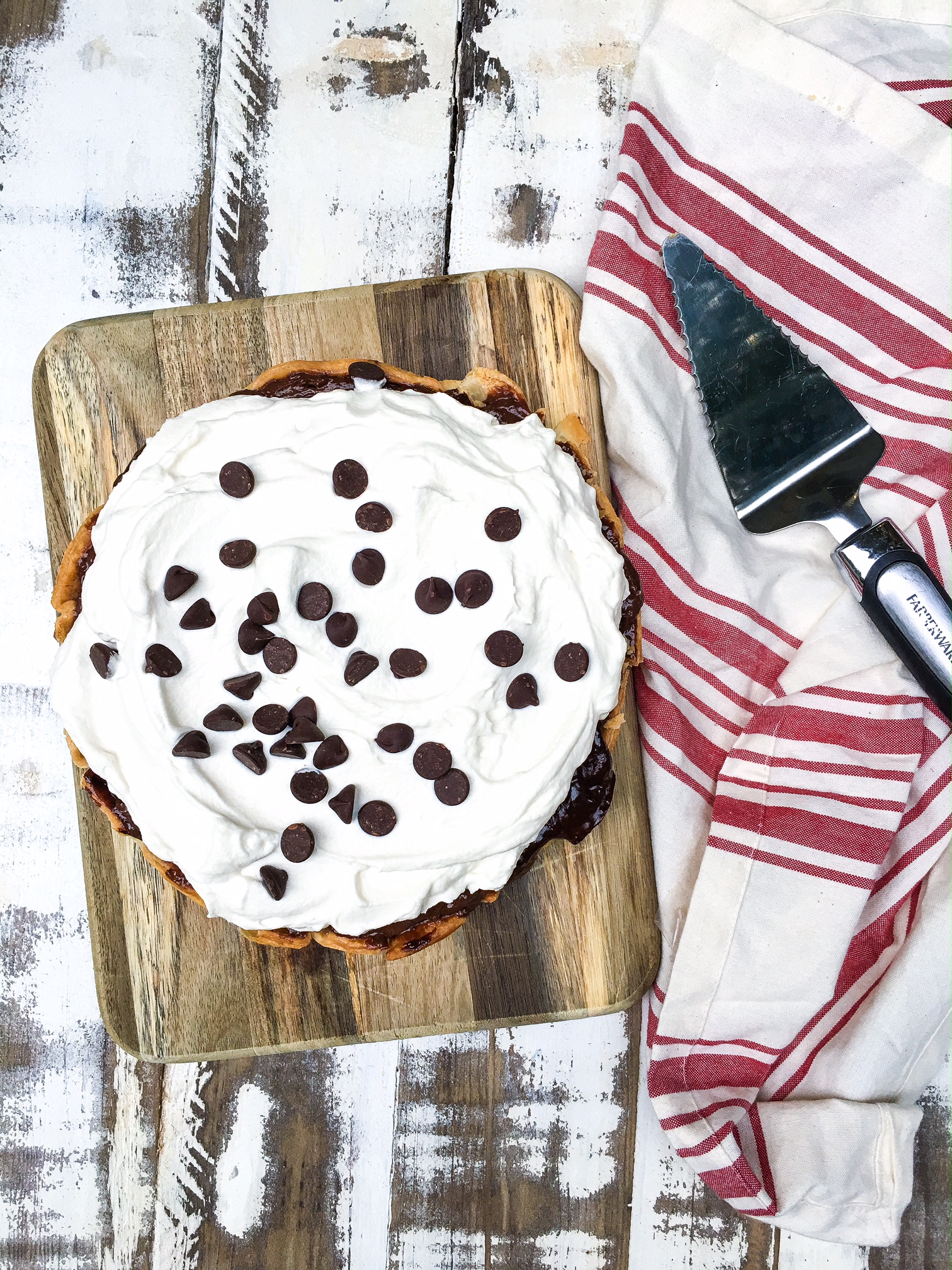 This pie has a sweet flaky crust, a layer of juicy cherries, chocolate pudding, topped with tons of fresh whipped cream. You can make your own pie crust, buy a frozen one or use a roll of pie crust like I did. While Sophia whipped a box of dark chocolate pudding, I rolled out pie dough to fit our baking dish. I poked the dough with a fork a few times to make sure the bottom didn't bubble to much and sprinkled a little sugar over the top.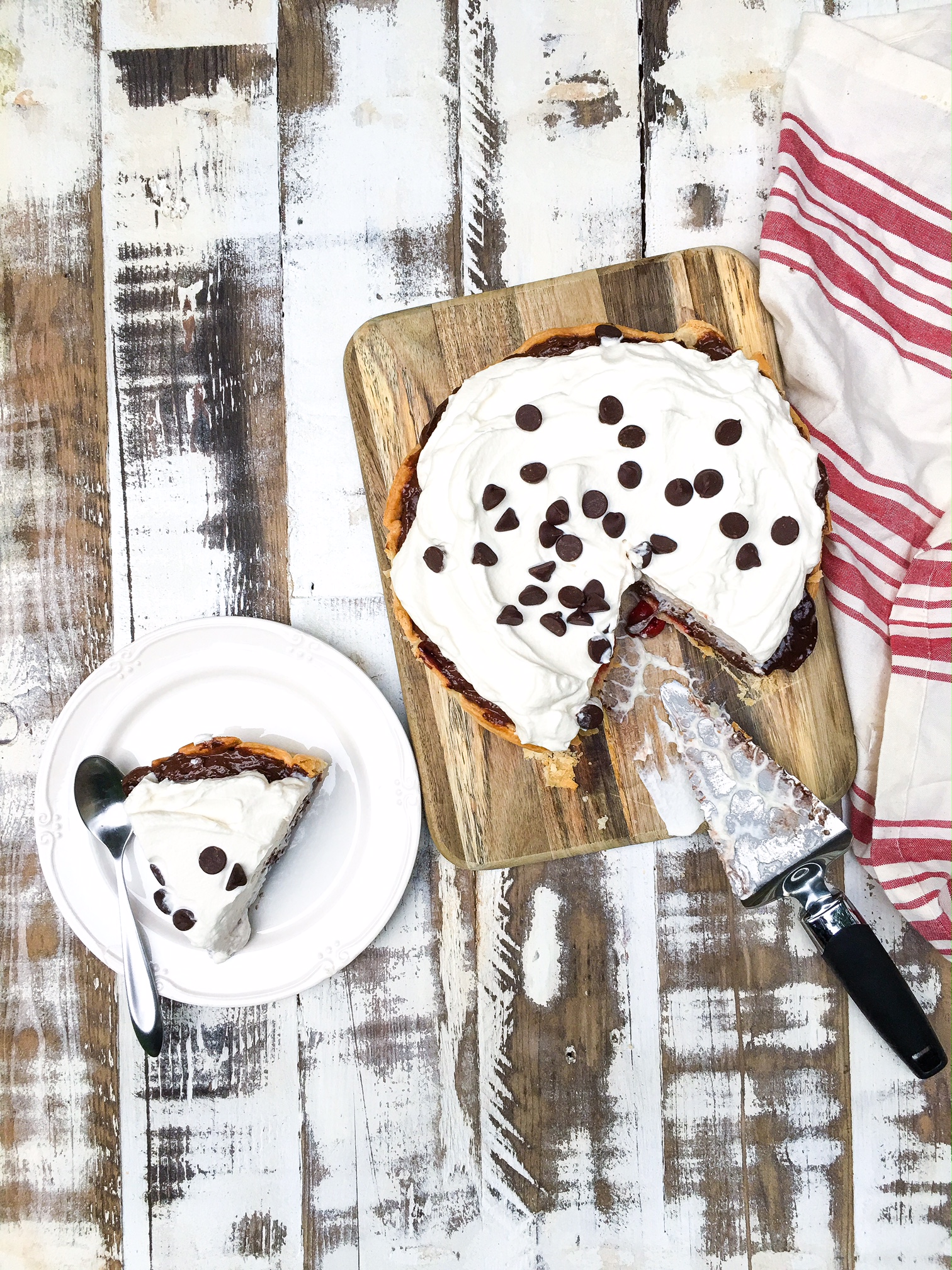 Once I baked the crust I let it cool on the oven. Sophia rinsed a can of sour cherries in the sink and let them drain. I love the canned sour cherry pie filling, but I don't like all the sugar syrup. Typically if I am in a hurry and don't have time for fresh cherries I will just rinse a can of cherries. You still get great juicy cherry bites without all the extra added sugar.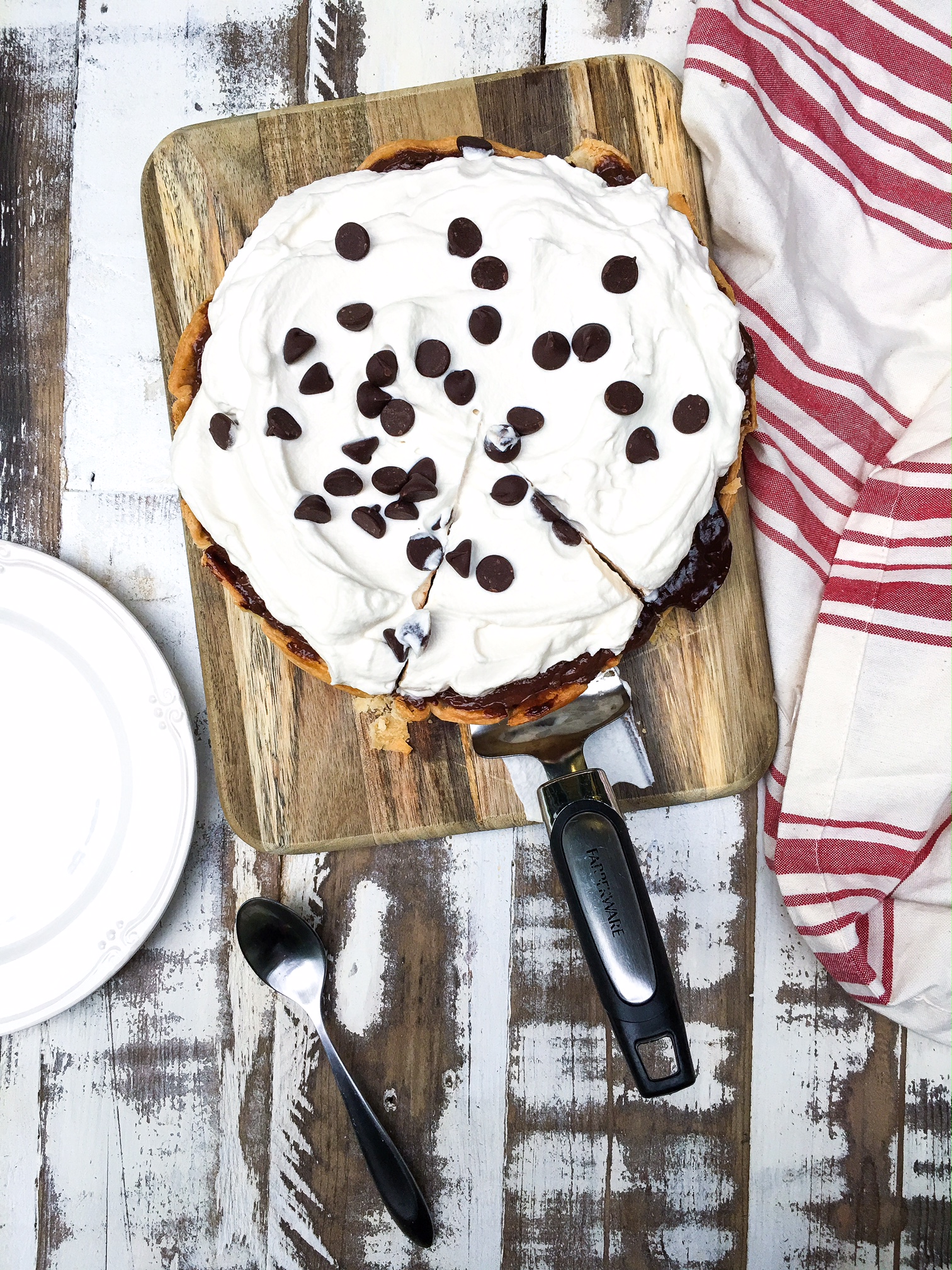 To make the fresh whipped cream you just need 5 minutes, an ice cold mixing bowl, 1 cup of whipping cream, and a sprinkle of sugar. To assemble just take your cooled pie crust, fill with cherries, top with chocolate pudding, whipped cream, and your choice of decorative sprinkle. Sophia picked jumbo chocolate chips.
Easy Chocolate Cherry Pie
Recipe Type
:
Dessert, Pie
Author:
Prep time:
Cook time:
Total time:
Easy Chocolate Cherry Pie
Ingredients
Pie crust dough
1 can of sour cherries
1 small box of instant dark chocolate jello
2 cups of milk
1 cup of heavy cream
3 tbsp of sugar
chocolate chips or sprinkles for topping
Instructions
Preheat the oven to 425 degrees
Lay your pie crust in a baking dish and poke tiny holes in the bottom
Sprinkle with 1/2 tbsp of sugar
Bake for 15 minutes or until golden brown
While the pie is baking pour your cherries into a dish and rinse
Make sure you get all the remaining water drained out
Prepare pudding according to the instructions on the box
In a cold mixing bowl add the cream and remaining sugar, whip until stiff peaks form
Spread your cherries into the cooled pie crust, top with chocolate pudding and cover with plastic wrap to prevent skin from forming
Just before serving smooth the whipped cream on top of the pie and garnish as desired!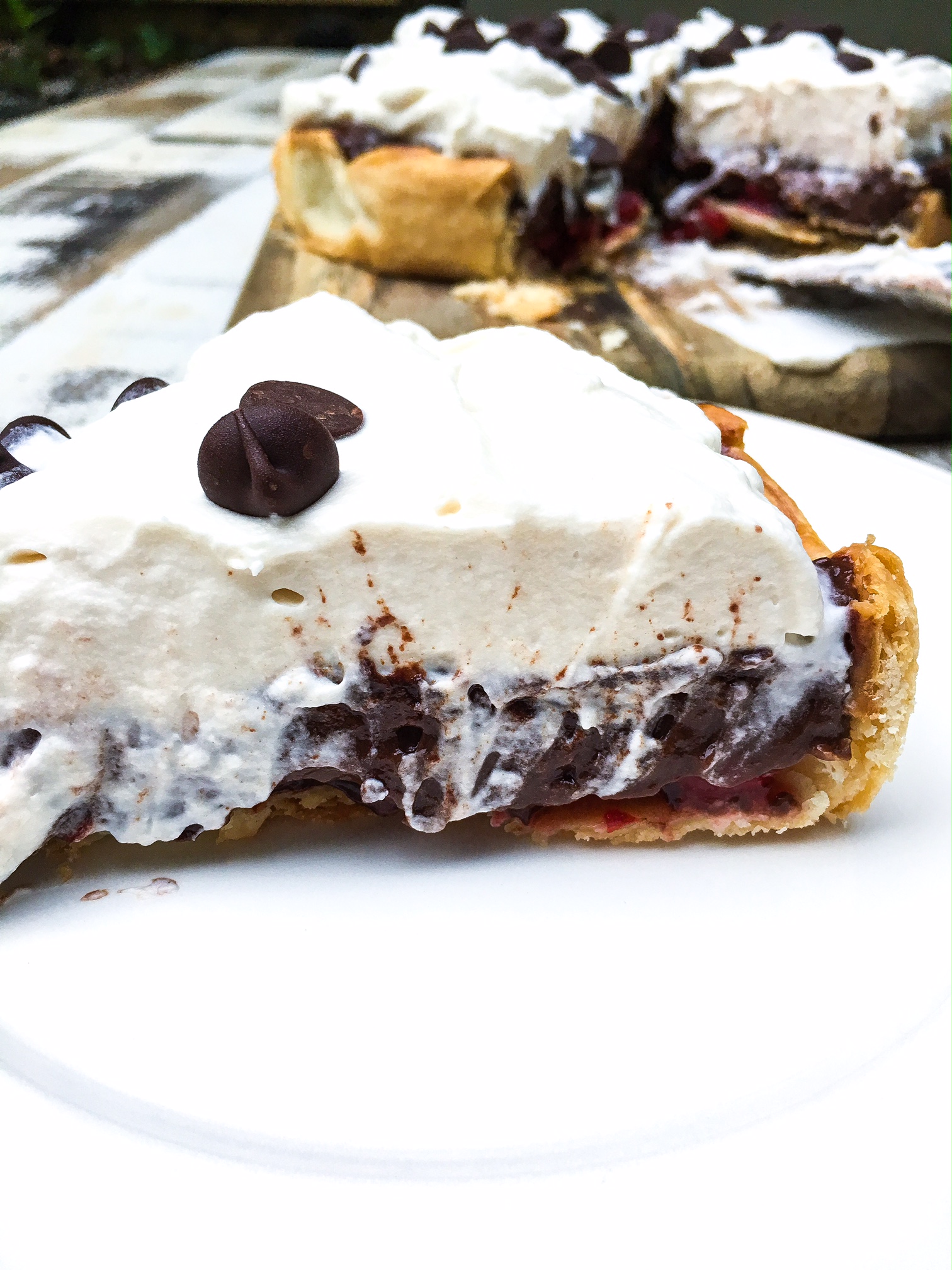 Now just try not to eat straight out of the dish :p!