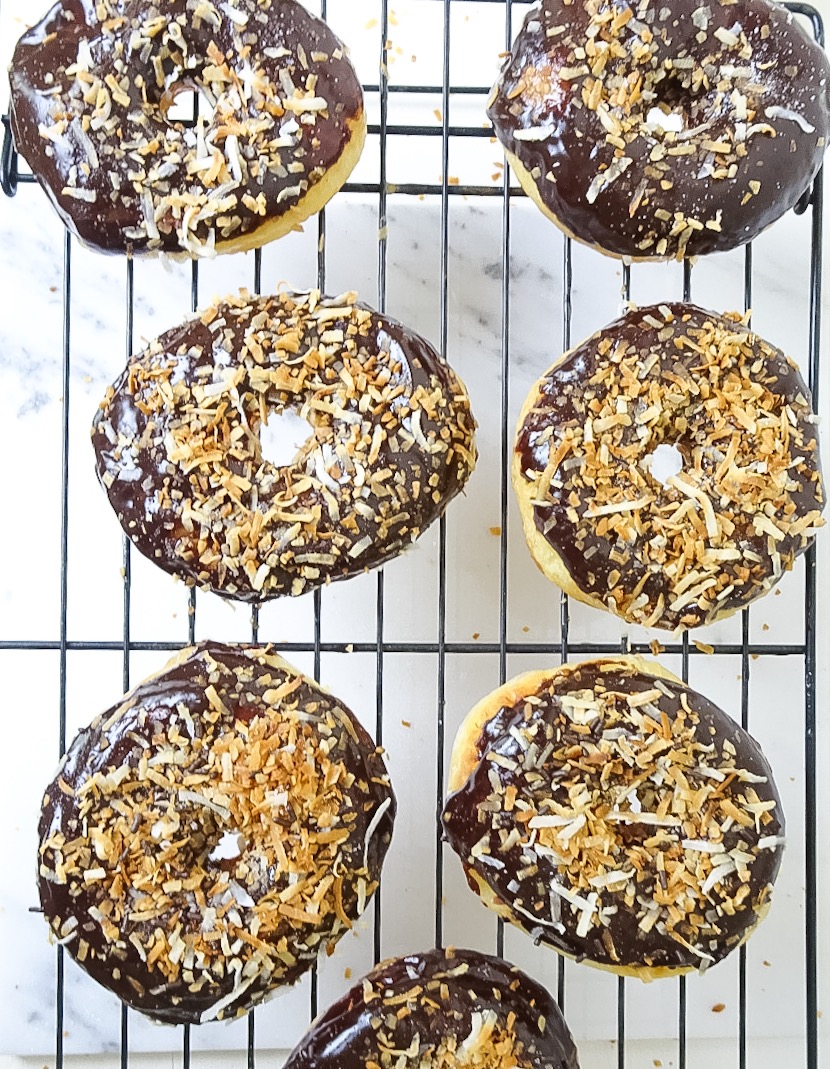 Happy National Donut Day! In honor of one of my favorite holidays I made these classic yeast donuts with a dark chocolate glaze and toasted coconut flakes. These donuts came out so light and airy. I dunked them into a traditional glaze then spooned a dark chocolate glaze on top. The unsweet toasted coconut was the perfect topping.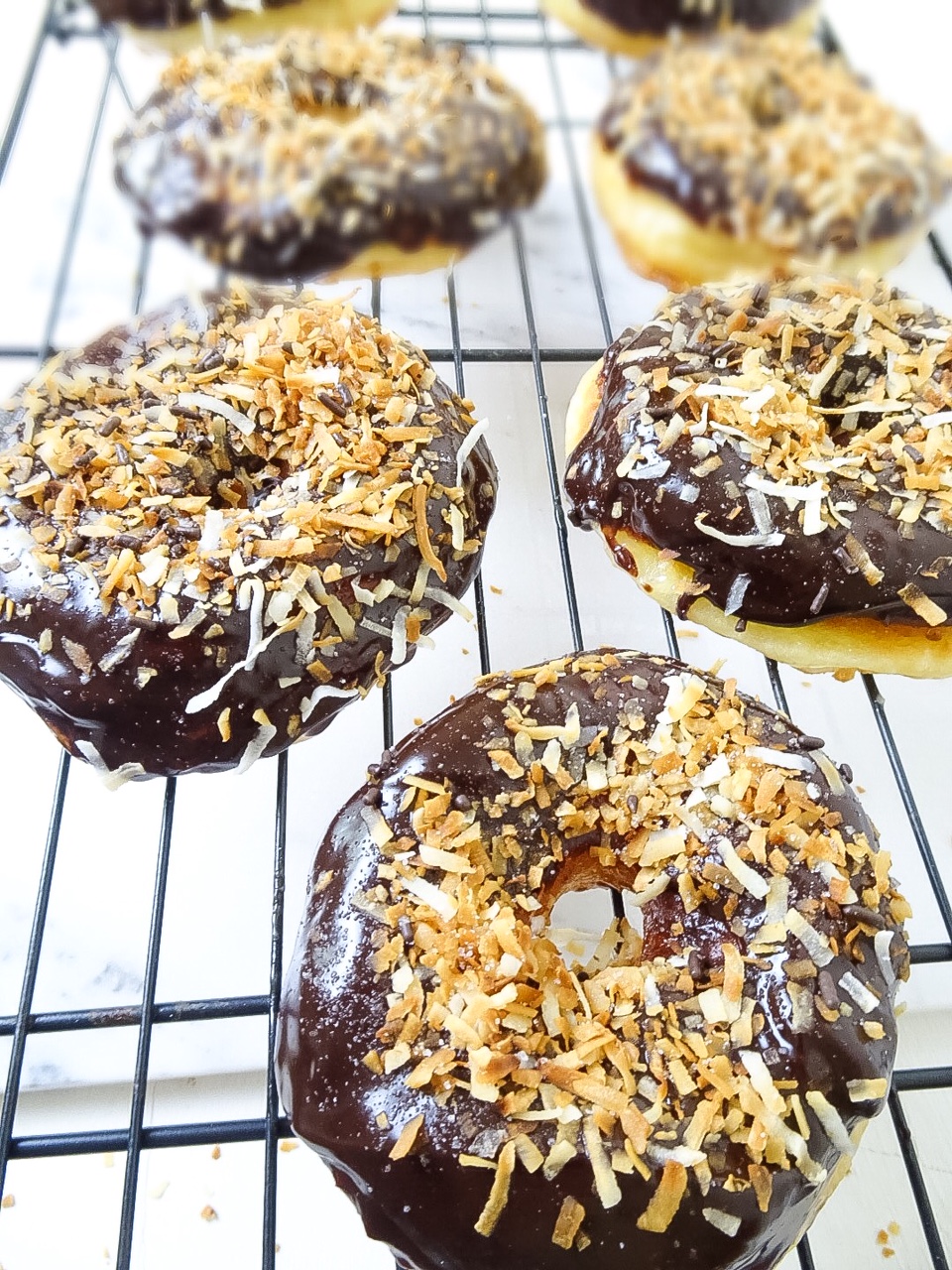 Today also marks a year since we brought home our bundle of puppy joy, Jarvis. The second day we had him he discovered he could fit under the fence in the backyard and run loose through the neighborhood. We immediately bought a dog lead so he could still roam around without getting loose. Last week the kid that cuts our grass accidentally cut up the lead. Since being a slightly thin rescue pup Jarvis has plumped up so I assumed he could not fit under the fence anymore. What I should have realized is maybe he just forgot about the fence after a a year on the lead. You know when your pet will sometimes trick you into thinking they want affection, but really they are trying to reach something they are not supposed to reach? Jarvis teased me with a fun loving puppy leap in my direction like he was about to shower me with love, BUT NO he did a quick spin and dove under the fence. Luckily the fence just goes into the neighbor's yard and Jarvis cannot fit under their fence. Little did I know he would mark his anniversary at his new home the same way he started his adventure with us. Gotta love fur babies.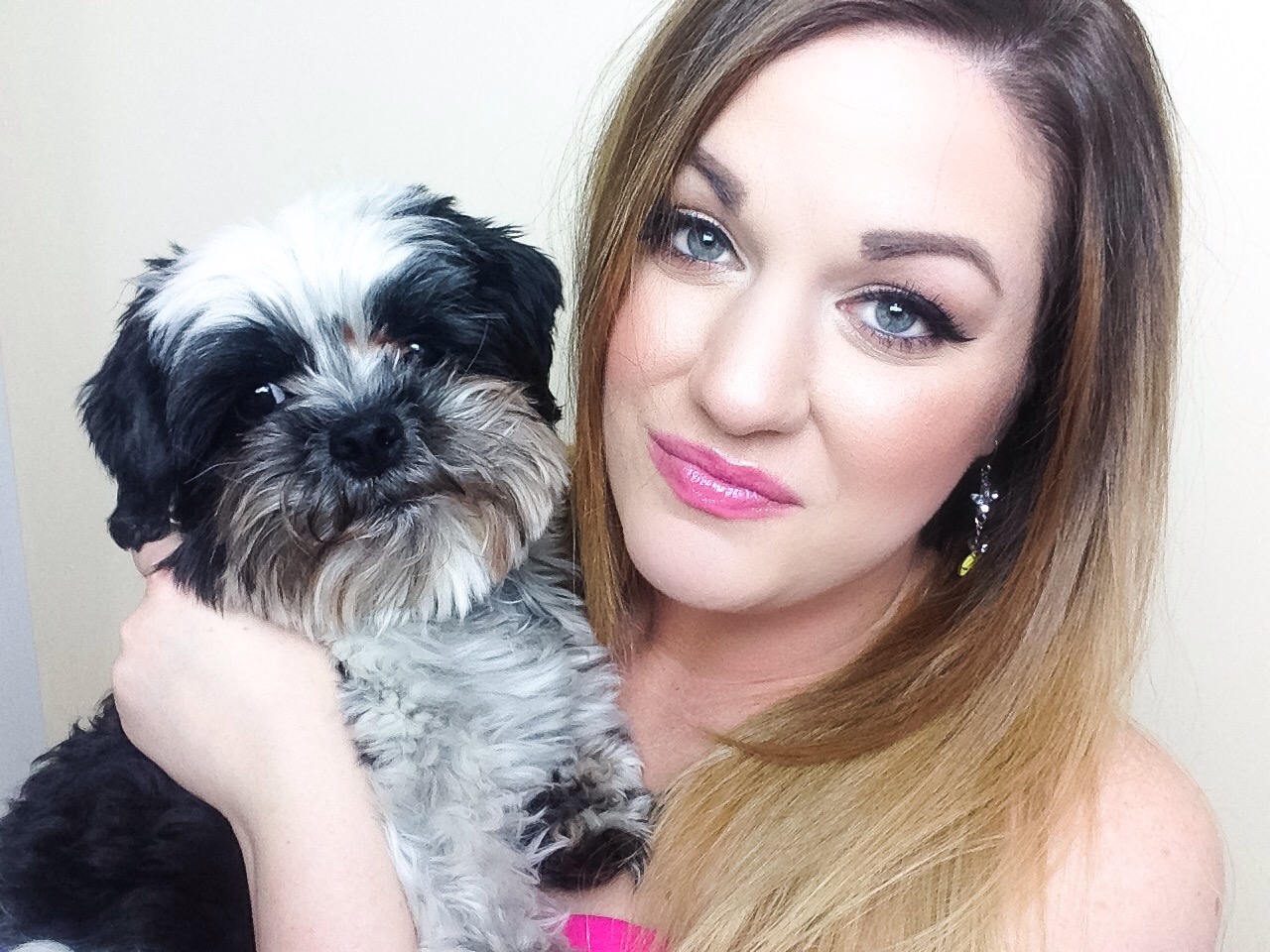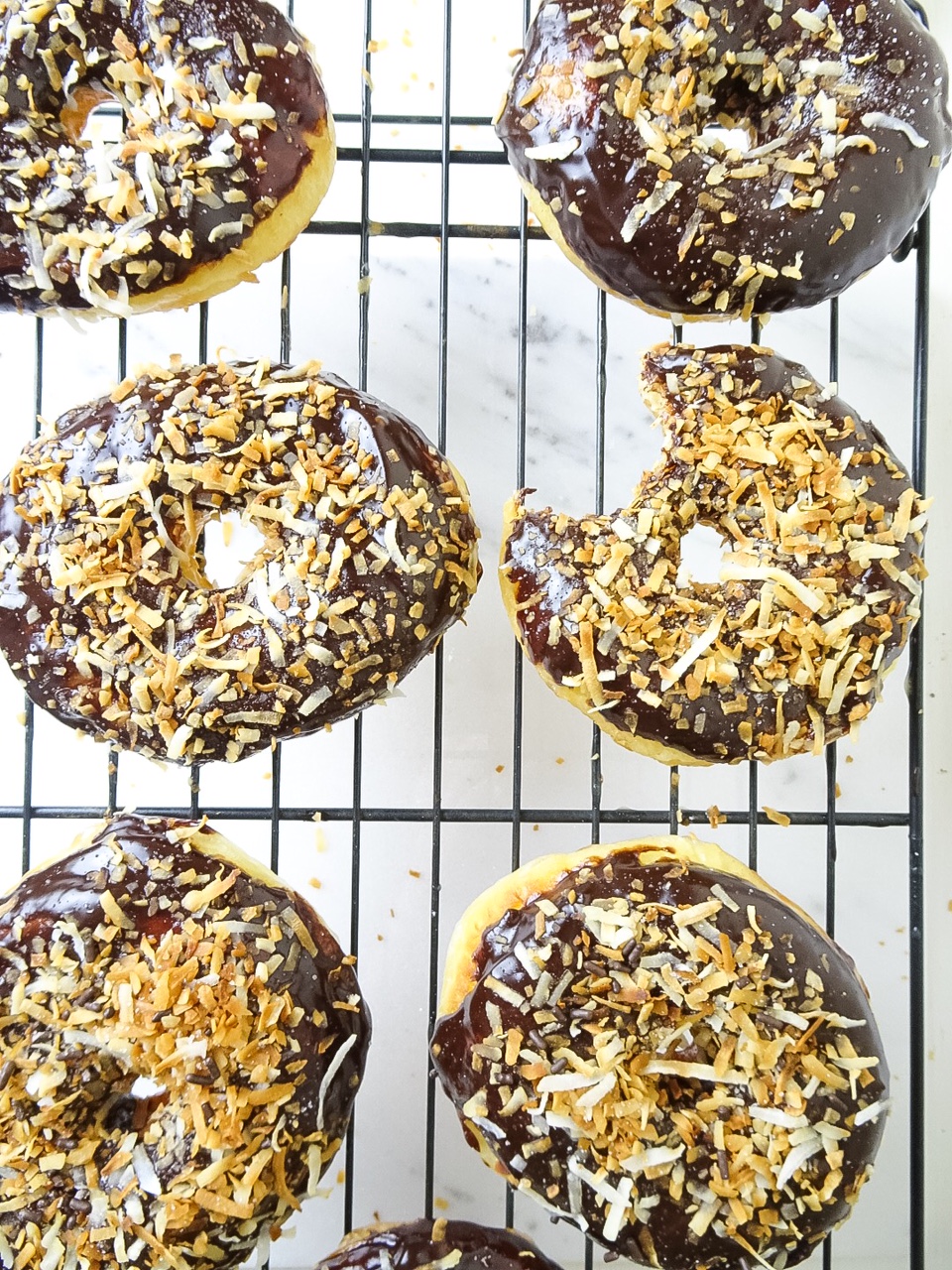 Dark Chocolate Glazed Donuts With Toasted Coconut
Recipe Type
:
Baking, Breakfast
Prep time:
Cook time:
Total time:
Yeast donuts with dark chocolate glaze and toasted coconut flakes.
Ingredients
For the donuts:
1 packet of active yeast
3 tbsp of sugar
2 1/4 cups of bread flour
1 cup of 2 % milk – slightly warmer than room temp
1/2 a stick of unsalted butter room temp
3 egg yolks
1/2 tsp salt
For glaze #1
1/2 cup of heavy cream warmed slightly
2 tbsp of light corn syrup
1 cup of powdered sugar
For glaze #2
1/2 cup of heavy cream microwaved for 1 minute on high
1/2 cup of dark chocolate chips
2 tbsp of light corn syrup
For the coconut
1 cup of unsweet coconut flakes
1 tbsp of sugar
Oil for frying
Instructions
Preheat the oil to 350 degrees
In a mixing bowl pour the milk, sugar and yeast together
Let sit for 2-3 minutes until yeast activates
Add in the butter and egg yolks
Fold in 2 cups of the flour
Stir until a ball starts to form
Cover and let rise for 1 hour
Lightly flour a space for you to roll out the dough
Rub a rolling pin with extra flour
Roll the dough to about 1/2 inch thick
Using a biscuit/donut cutter cut out as many circles as you can
I used a piping tip to punch out the middles of each dough circle
Let rise on the counter for 30 minutes
Dip each dough circle into the oil
Do not crowd
Fry for 2-3 minutes on each side
Let drain on a cooling rack
Mix together powdered sugar, syrup and cream
Dip donuts into the glaze and put back on the cooling rack
Mix the hot cream with the chocolate until the chocolate melts
Add syrup and mix
Dip donuts on one side into the chocolate
Place back on the rack
In a frying pan heat the coconut flakes over medium heat until they brown
This happens extremely fast so be careful!
Toss the flakes with the tbsp of sugar
Sprinkle the donuts with the coconut
These donuts are super easy to change up! You can leave them in just an original glaze and cover in sprinkles or make a butter cream. This yeast donut recipe is probably my favorite! I can't even imagine going to a donut chain restaurant after these!