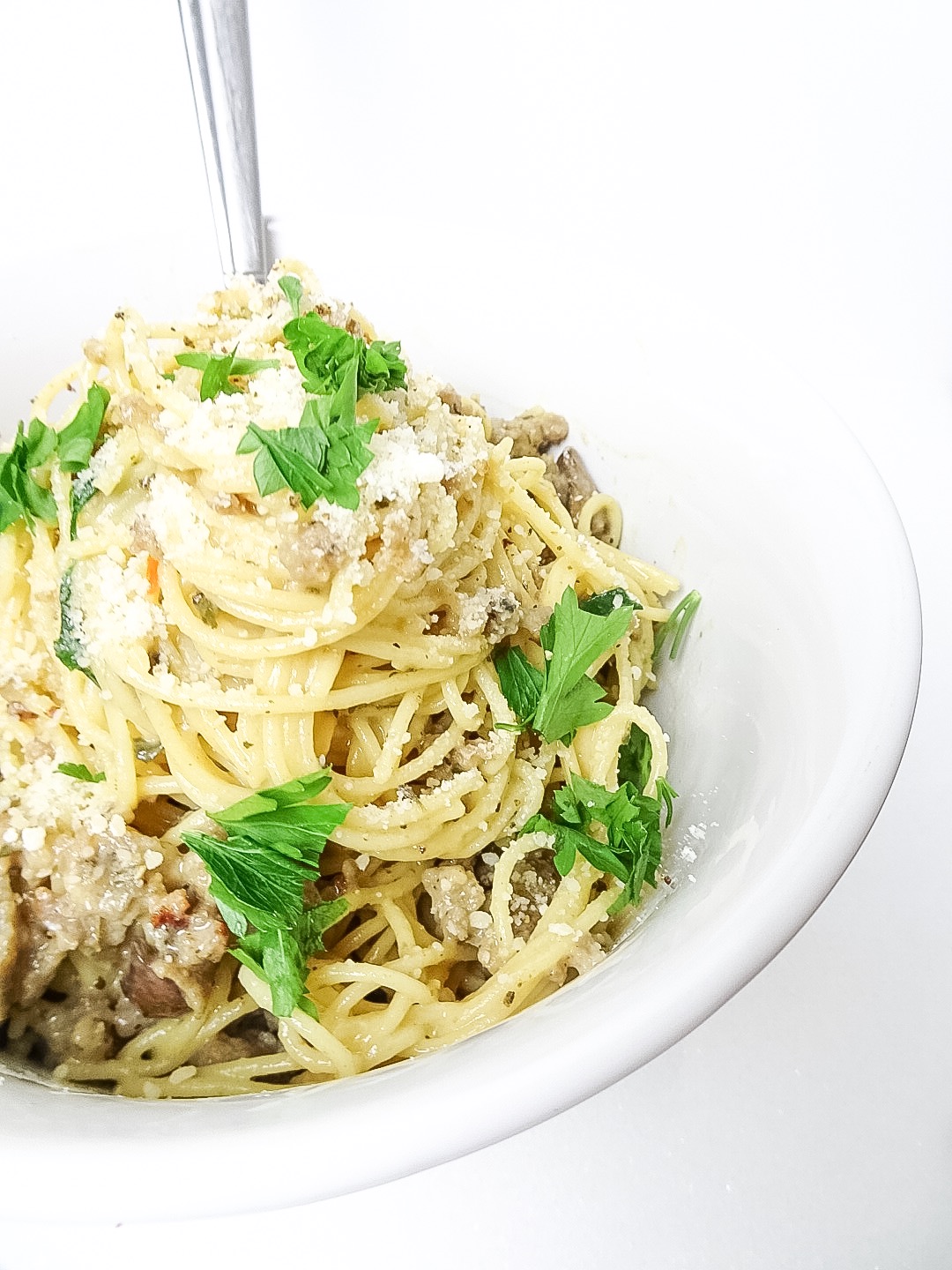 Can we talk about this gorgeous bright green parsley? This is my favorite time to shop for veggies and herbs. Everything is so green and ripe. Parsley is not necessary, but I think it gives this dish a fresh pop in a world of gooey cheese.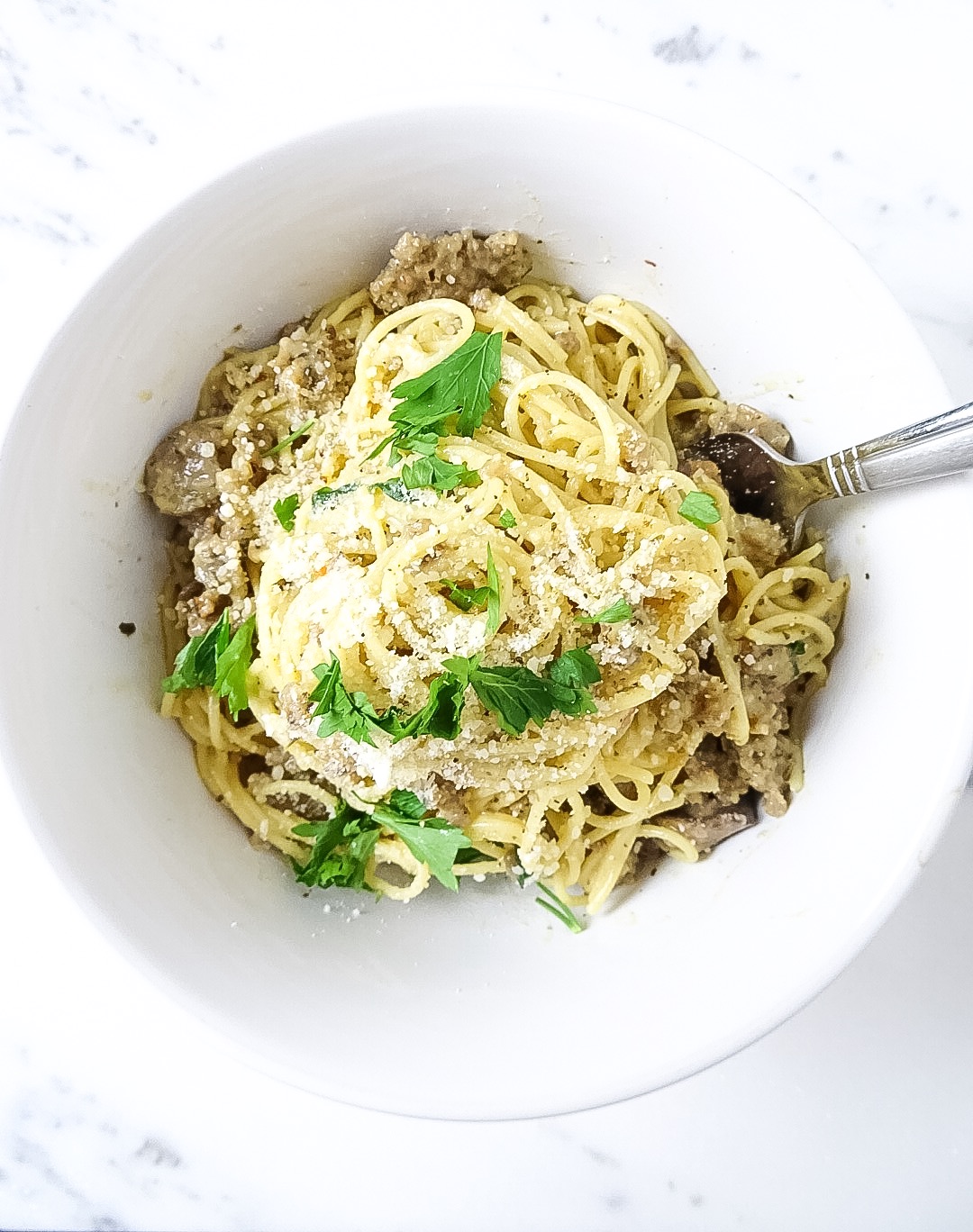 If you have never tried a cabonara before try and imagine your favorite noodles with a light creamy sauce bites of sausage (or pancetta) then tossed with tons of grated Parmesan topped with crushed red pepper flakes. If you wanted to go the low carb route you could even swap the noodles for spaghetti squash or zucchini noodles.
Quick and Easy Sausage Carbonara
Recipe Type
:
Pasta, Dinner
Prep time:
Cook time:
Total time:
Light creamy carbonara pasta with sausage.
Ingredients
2 servings of dried pasta
Water for boiling
2 tbsp of salt for the pasta water
3 eggs room temp
1/2 pound ground Italian sausage
1 tbsp dried Italian seasoning
1 tsp crushed red pepper
1 tbsp chopped fresh garlic
1 handful of fresh flat leaf parsley chopped
1/2 cup of grated Parmesan
salt and pepper for seasoning
Instructions
Cook pasta following directions, add the 2 tbsp of salt to the water before boiling
Drain pasta reserving 1 cup of cooking water
In a separate bowl whisk together 1 egg and 2 egg yolks
In a large pot (preferably the one used for cooking the pasta) cook the ground sausage until golden brown
Add in the dried herbs and garlic
Pour the drained pasta into the pot
Add in the eggs and reserved cooking water
Mix with a large spoon quickly until the pasta is evenly coated
The pasta and the reserved water should still be very warm
Add cheese, parsley and crushed red pepper
Toss to coat
Season to taste with salt and pepper
This is one of the best go to meals for a late night when you just hate the thought of standing over the stove. It comes together so quickly. If you skip the sausage the longest part would be waiting for the pasta to cook, but don't skip the sausage – it is just too good!