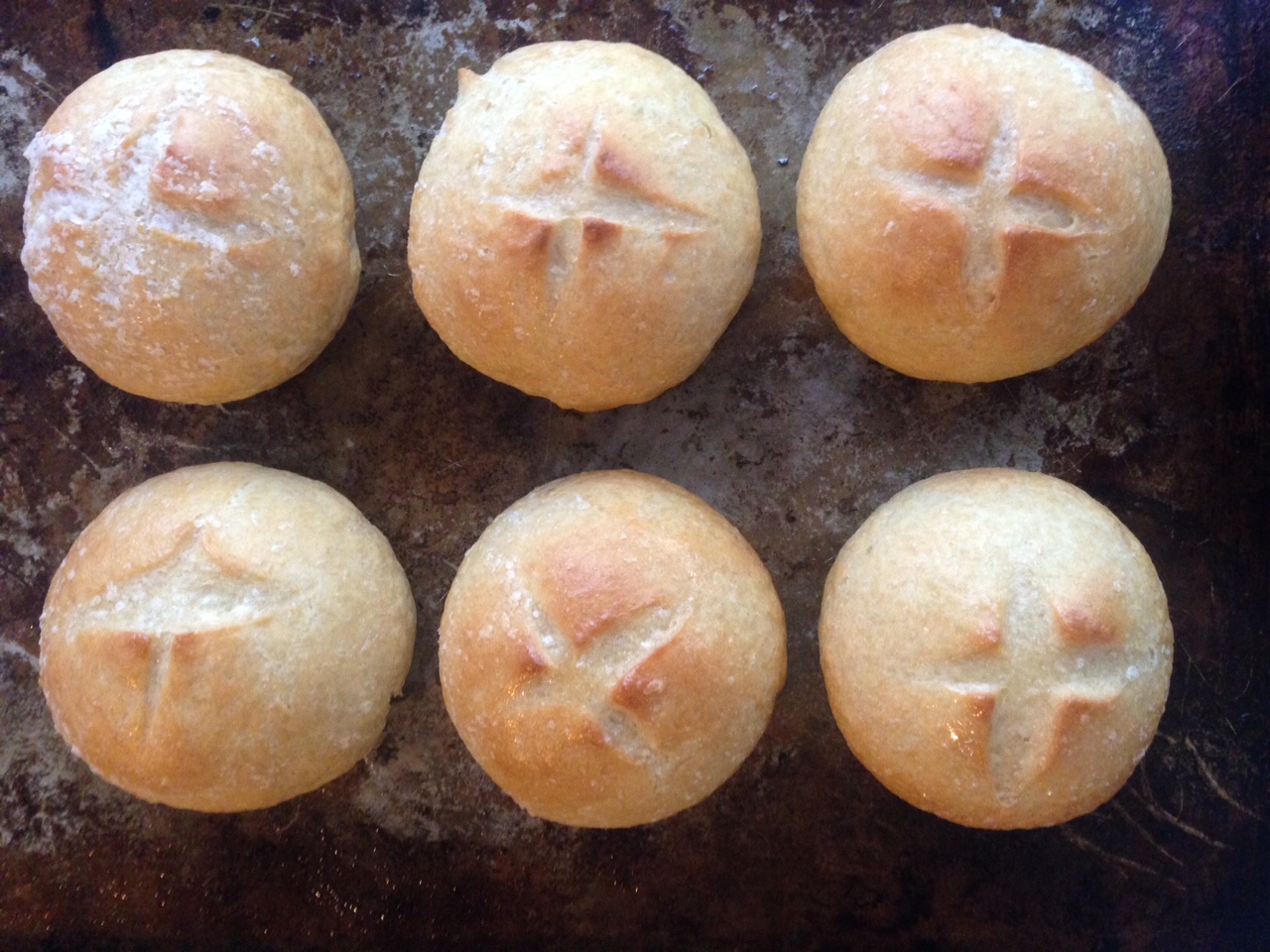 Sometimes everything inside of me wants a soft buttery pretzel, but then there is dinner. Not everyone approves of soft pretzels for dinner (I know crazy to believe). So to make sure I pleased everyone at the dinner table I turned my craving into a roll for fried chicken sliders. These rolls have the soft fluffy pretzel center with a slightly crunchy classic dinner roll crust. If you prefer a softer roll just swap the bread flour for AP flour.
I know I have been on a baking kick lately, but I just love carbs in the holiday season. Which is not agreeing with my current diet might I add. I won't lie to you. I will probably be flooding these pages with holiday treats the next few weeks. Do not hate me for it. Deep inside I just know it is the right thing to do.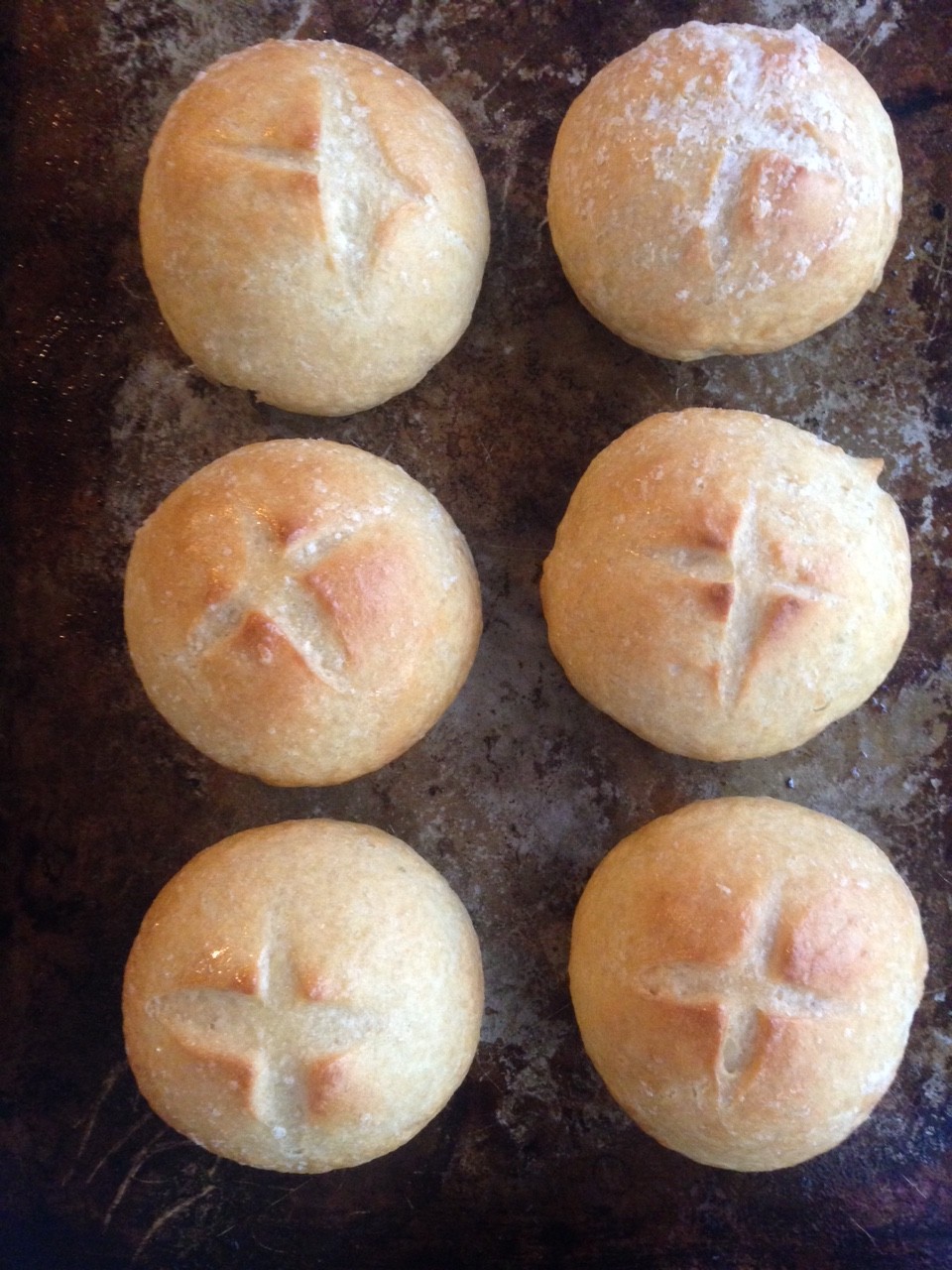 Pretzel Slider Rolls
Fluffy pretzel slider rolls with a crunchy crust.
Ingredients
1 cup warm whole milk
1 packet of fast active yeast
1 tbsp melted butter
2 1/2 cups bread flour
1 tbsp sugar
pinch of salt
water for boiling
1 tbsp baking soda
1 tbsp melted butter
kosher salt
Instructions
In a large bowl mix together the milk, yeast, and sugar.
Let sit for about 5 minutes until the yeast starts to bubble.
Mix in the flour and salt.
Form into a ball and cover with melted butter.
Let rise in a warm draft free place for at least an hour. I personally like to leave it for 2 hours.
Section dough into 6 pieces and roll into balls.
Prepare the boiling water and add the baking soda.
Add each ball of dough into the water and let boil for 30 seconds.
The longer the dough boils the chewier the dough gets so do not over boil.
Place on a baking sheet and brush on the butter and sprinkle with salt.
Preheat the oven to 350.
Let the dough sit while preheating the oven.
Once ready bake for 20 minutes or until golden brown.
Serve fresh from the oven! I love mine with chicken, but you can use these as dinner rolls or cheeseburger buns! Yum!