Cream biscuits are the most fool proof recipes that I can find. Sometimes I find recipes that I think will work, but they are too dry or too greasy. My perfect biscuit has a nice crust, salty sweet flavor, and a soft flaky middle.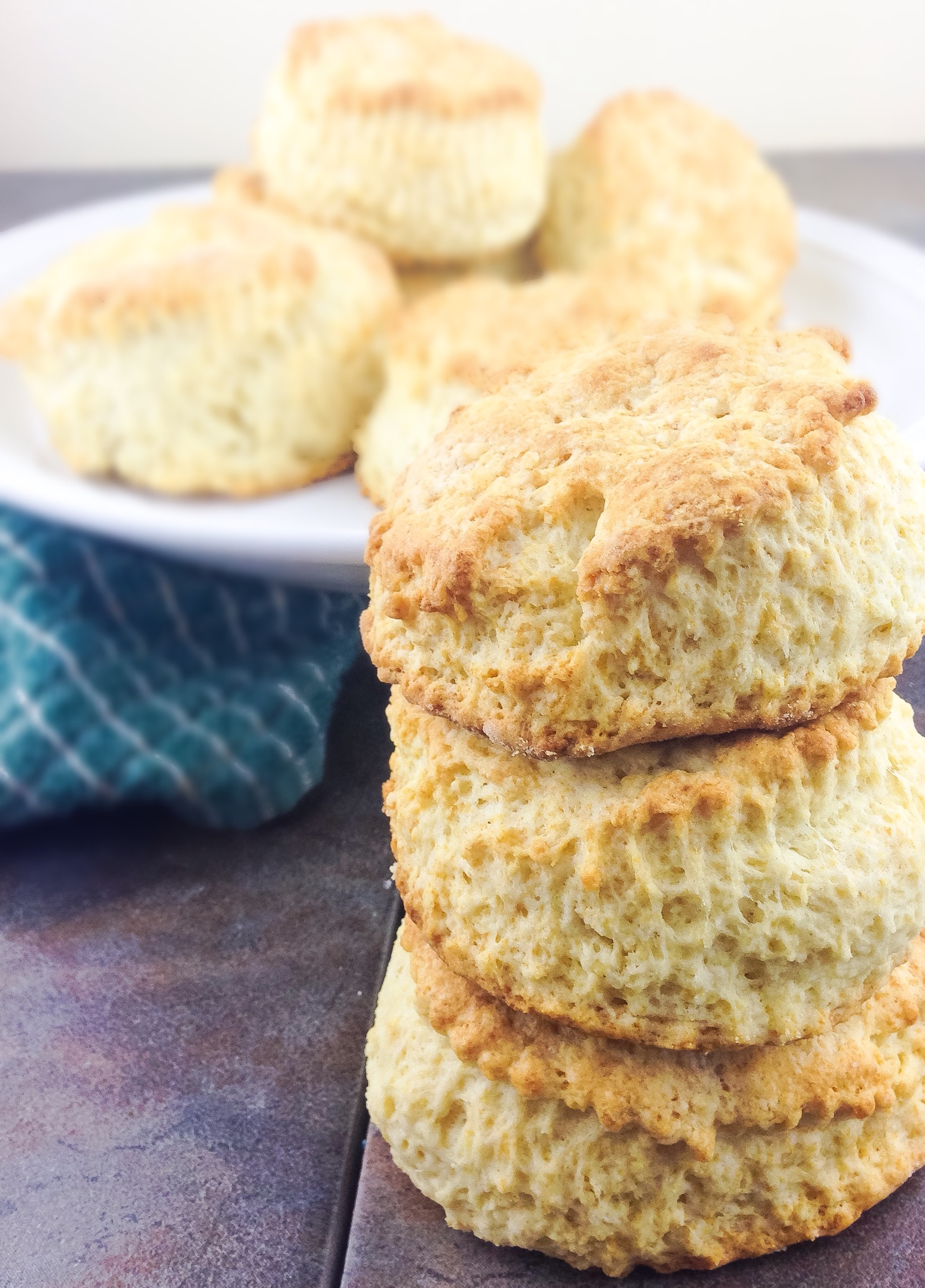 Growing up in a small southern town you are basically required to have a go to biscuit recipe. The summer I turned 16, I dragged my girl friends to a small house party my new boy friend was throwing. The boys were playing cards and all the girls were squeezed onto a very old couch trying to find music to liven things up. The guy I was seeing had just finished telling all the guys at the table how the perfect woman would be able to serve up mile high butter biscuits from scratch. Yep, he would know he had met his future wife when he found the perfect biscuit. I remember thinking to myself "sorry buddy, not only do I not eat biscuits, but I definitely do not serve them."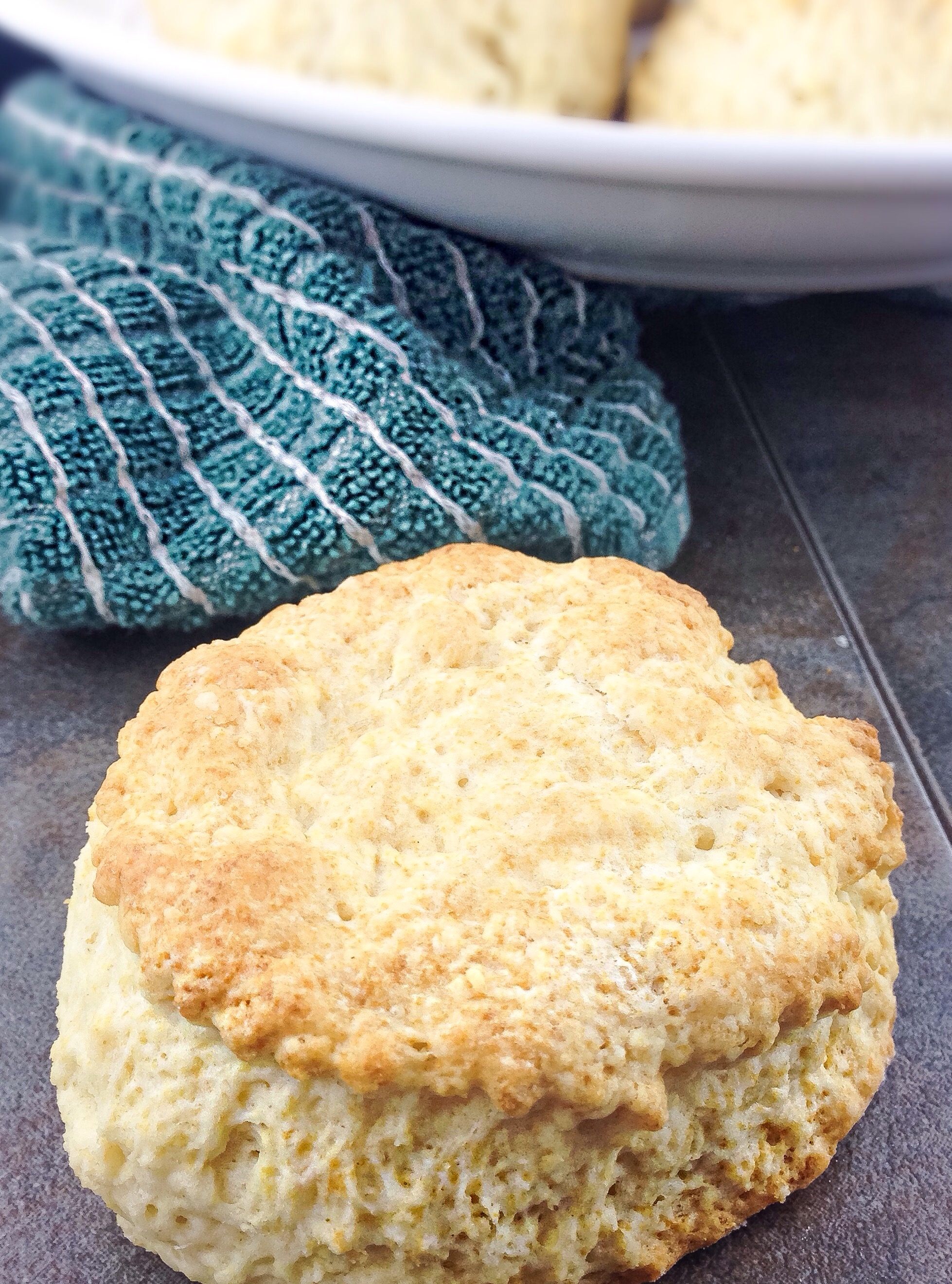 Needless to say, we broke up about a week later. Now I didn't know it then, but soon after I found my love of food. Pretty soon I was not only making biscuits from scratch, but I had created my own go to recipe that was a perfect blend of all that I had learned. If you take anything away from my rambling please remember this- do not twist the biscuit cutter. This had never occurred to me before until I read a great article on Pinterest. (of course) I used to use a glass to cut my biscuit dough. I would twist back and forth until I had formed the perfect shape. I picked up a metal biscuit cutter and now I just press down one time, no twist. This allows the dough to rise and expand. This is how to achieve that mile high biscuit.
Cream Biscuits (Easy)
Prep time:
Cook time:
Total time:
Easy Cream Biscuits
Ingredients
1 tbsp of heavy cream
1 tbsp baking powder
2 cups of AP flour
1 stick salted butter ice cold and chopped
2 tbsp sugar
1 tbsp of water if needed
Instructions
Preheat the oven to 400 degrees.
Cut the butter into the flour.
(sometimes when I'm in a rush I use my fingers then pop the mix into the freezer for a few minutes)
Add in the sugar, baking powder, and cream.
Mix with hands until a pliable dough develops.
Add water if needed.
On a floured surface roll out the dough to about 1 and 1/2 inches thick.
Flour the biscuit cutter.
Cut as many biscuits as you can. I can usually get 8.
Remember – do not twist the cutter!
Bake for 10-15 minutes until golden brown.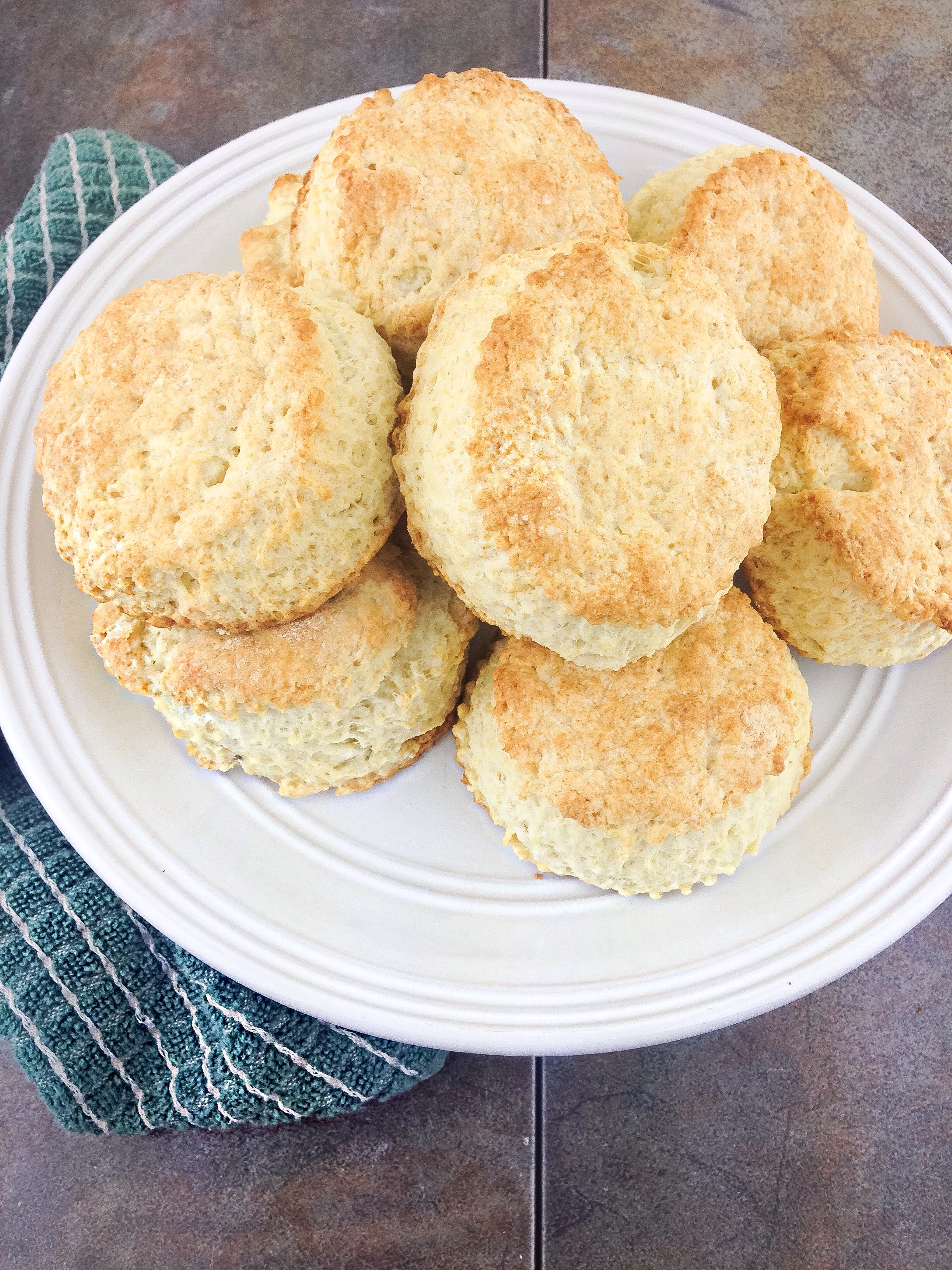 These biscuits keep about 3 days in a ziplock or air tight container. I recommend eating them with ham and eggs! They are my favorite texture for breakfast sandwiches. Enjoy!