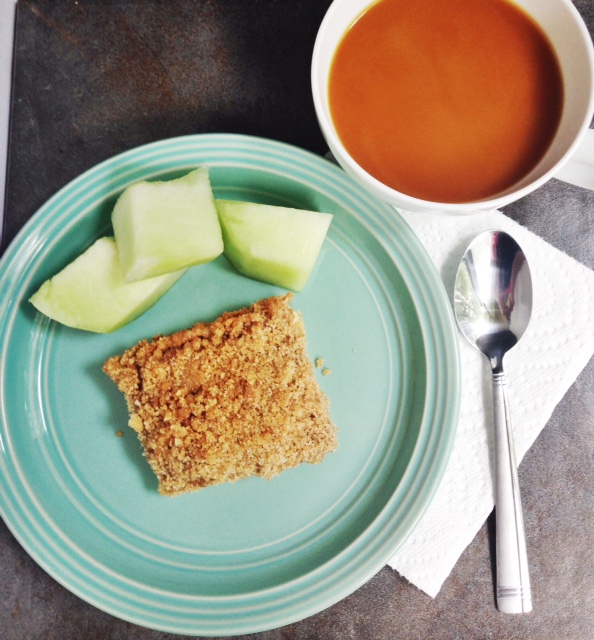 It has been raining in Georgia for the past two weeks straight. This crumb cake is all I can think about in this gloomy cold weather. It is so moist with a delicate crumb topping. I enjoy a slice with my coffee, but it could definitely double as a dessert topped with whipped cream.
My boyfriend (aka recipe guinea pig) typically does not like anything sweet for breakfast. He is very much an eggs and hashbrowns kind of guy. This cake was enough to change even his mind. Reminiscent of a cinnamon roll with the crunchy brown sugar and cinnamon topping sitting on top of a fluffy cake. Seriously, you need this cake in your life. If you are not sold with the whole sweets for breakfast thing I would try this cake warm topped with coffee ice cream.
This would also be the perfect cake for house guests. It feeds up to 8 people and is so fast and easy. I can definitely see myself sitting around the table with family or friends eating this cake.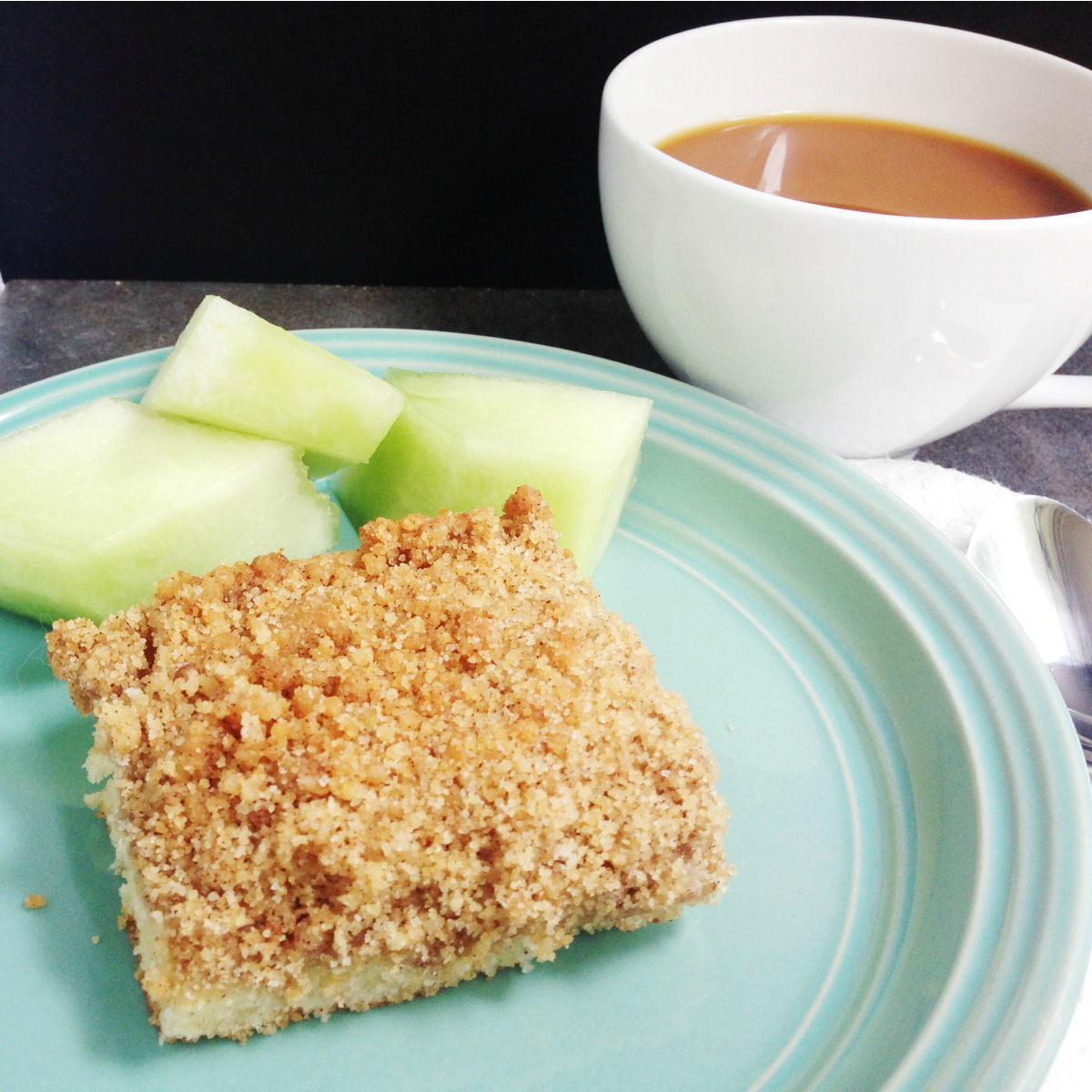 Sour Cream Crumb Cake
Prep time:
Cook time:
Total time:
Ingredients
For The Crumbs
1 cup all-purpose flour
1/2 cup packed light brown sugar
1 tbsp ground cinnamon
1/4 tsp salt
1/2 cup butter, melted
For The Cake
1 cup all-purpose flour
3/4 tsp baking powder
1/8 tsp baking soda
1/2 cup salted butter room temp
1/2 cup sugar
1 large egg
1/2 sour cream
Instructions
Preheat the oven to 350 degrees. Cream the butter, sugar and sour cream. Add in the egg. Do not over mix. Add in all the dry ingredients and fold until just mixed.
In a separate bowl mix together all the ingredients until they resemble very fine crumbs. I usually use my hands for this part to make sure everything is thoroughly mixed.
Pour batter into a greased square pan. Top with the crumb and bake for 30 minutes.
Enjoy!