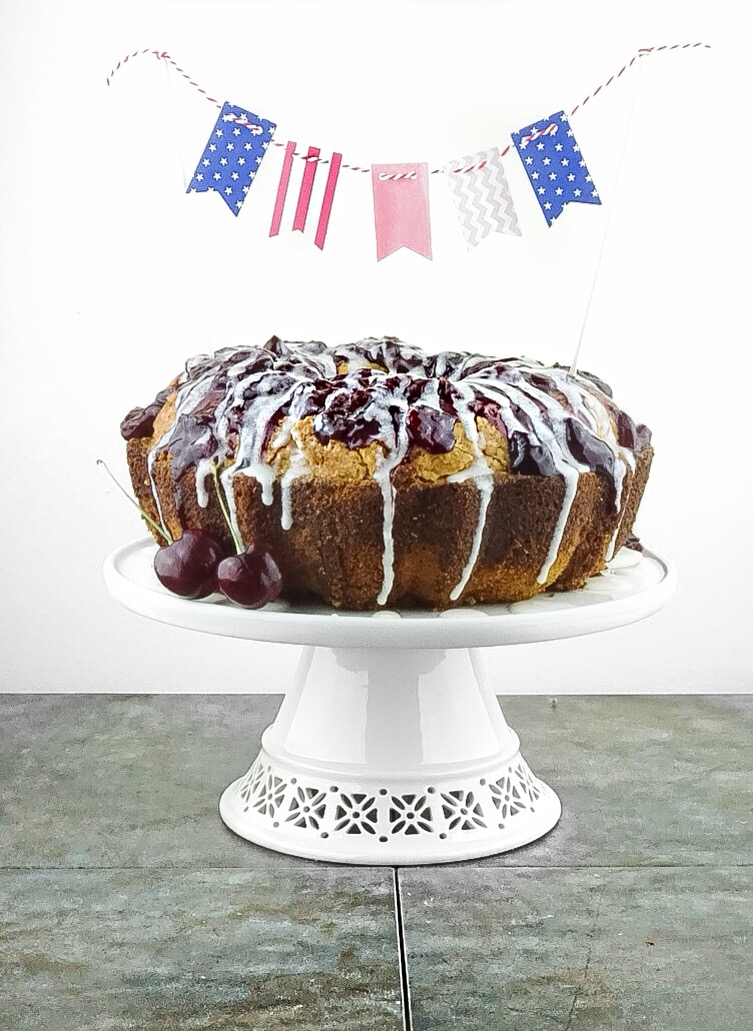 Now some may say this is not a true pound cake, but this is my favorite way to make a pound cake. The texture is so creamy and sweet it honestly does not need a topping, but I could not pass on these beautiful cherries. The topping is not too sweet. The cherries really stand on their own. I added a little cinnamon to warm them up. If you wanted to pass on the topping and just make the cake this is THE perfect whip cream pound cake to slice and grill or toast.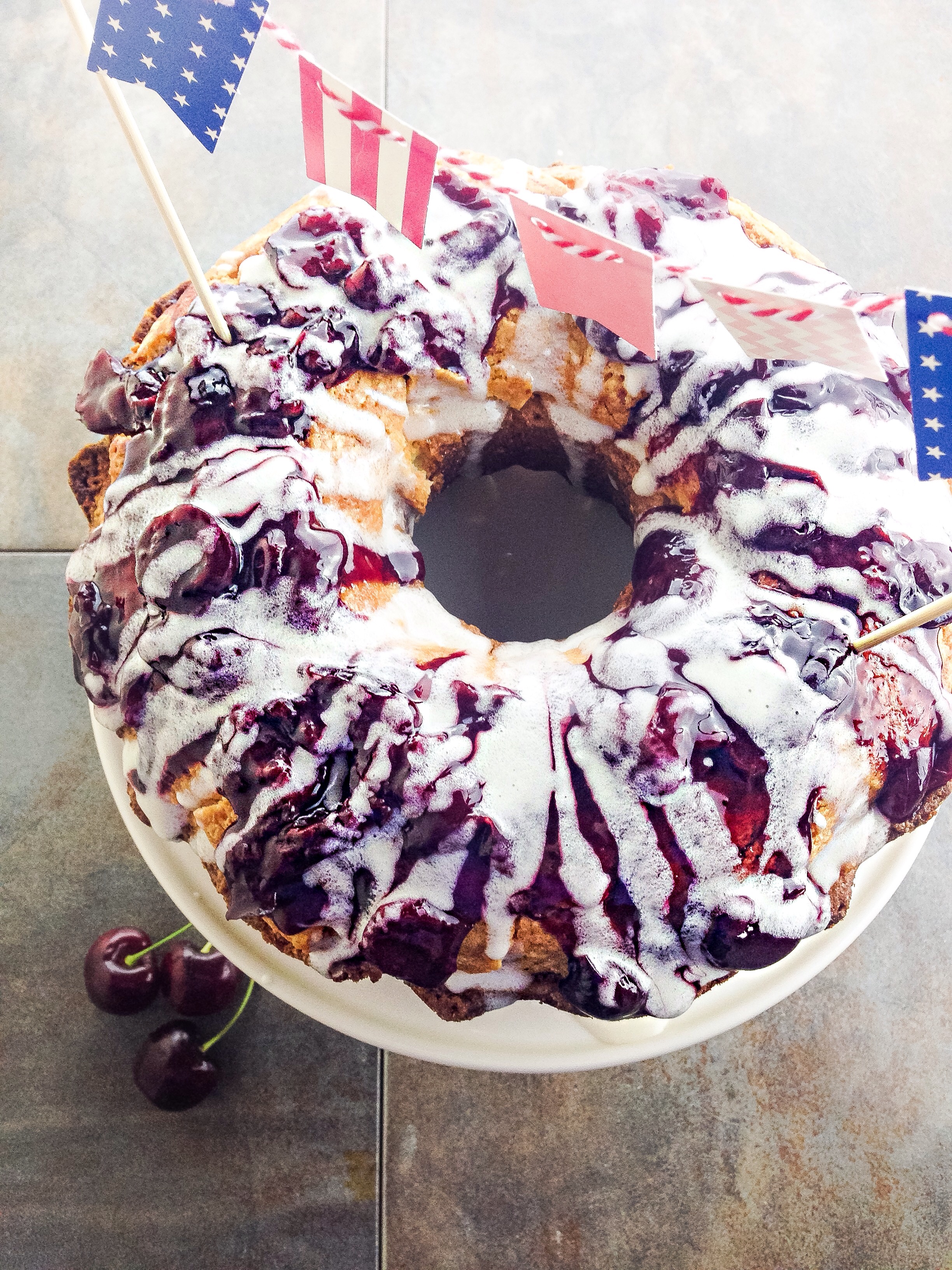 I am not above using the cherries in the can. I will admit in college I was known to eat them straight from the can with a spoon. I have always been a huge cherry fan. Something about sweet black Georgia cherries though- they are way too hard to pass up. These particular cherries were so juicy. I pitted them and covered them with a little brown sugar. Between the vanilla, cinnamon and brown sugar the cherry flavor really popped.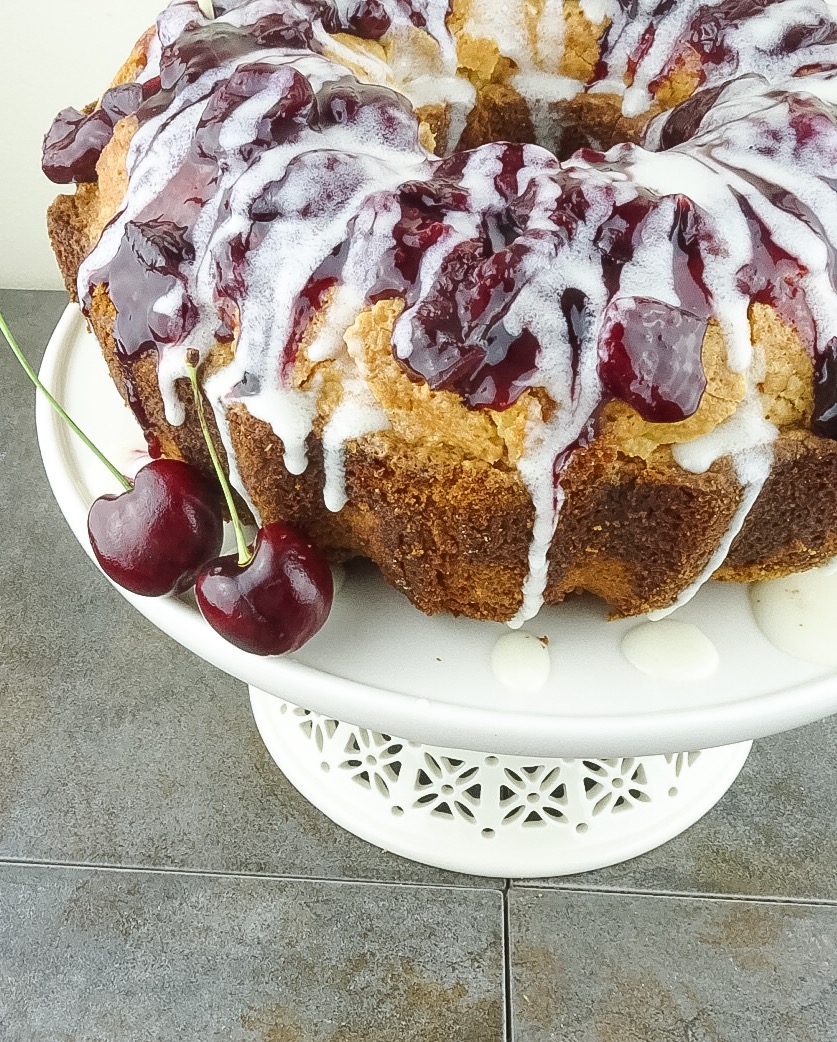 You can keep things simple with a little whipped cream. I love making whipped cream from scratch! Try These Whipped Cream Recipes Here! Or you can make a cream glaze to drizzle over the cherries. It again is not too sweet because I did not want to over power the pound cake.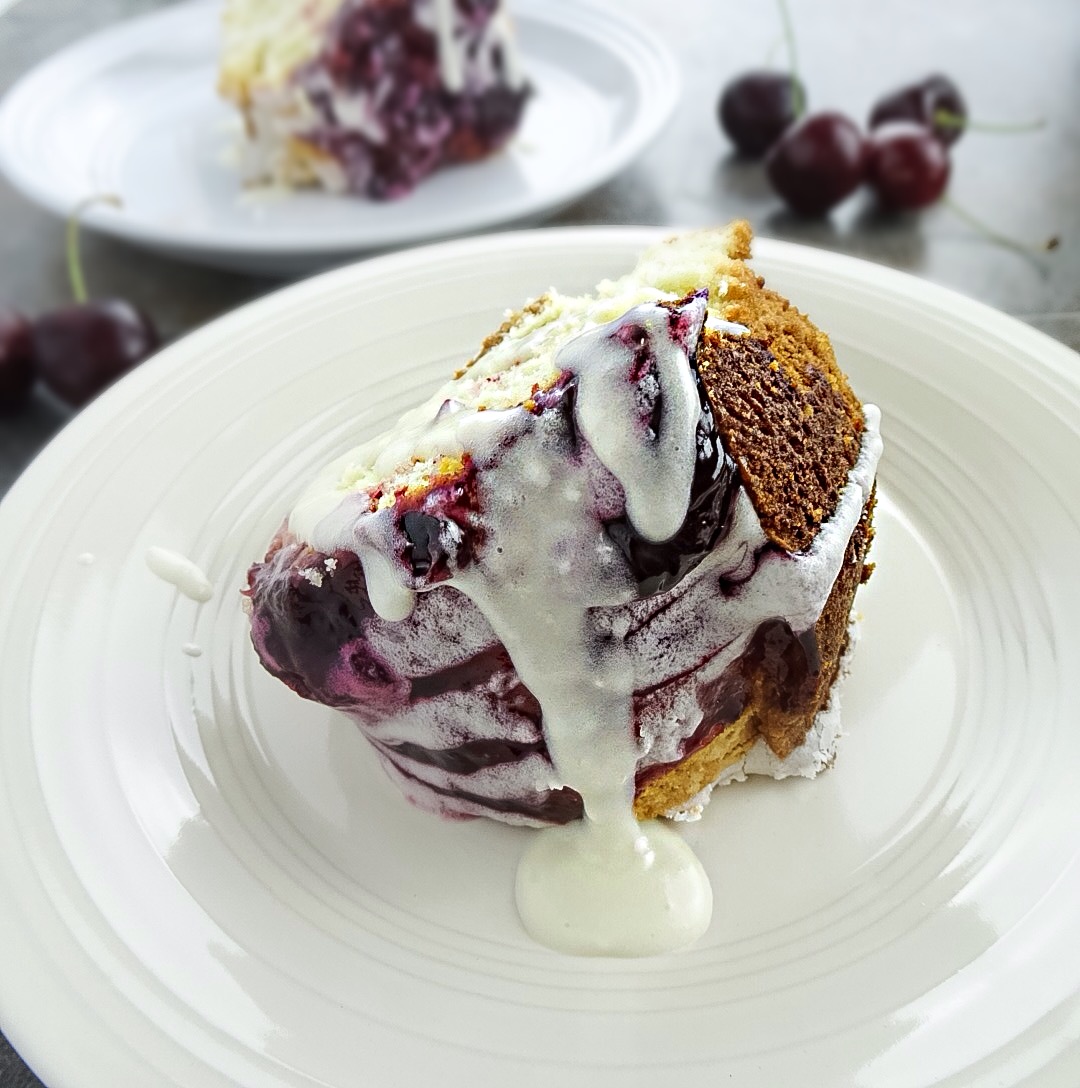 Whip Cream Pound Cake with Fresh Cherry Topping
Prep time:
Cook time:
Total time:
Whip Cream Pound Cake with Fresh Cherry Topping
Ingredients
Cake:
3 cups of AP flour
2 1/2 cups of granulated sugar
1 cup of unsalted butter room temperature
1 tbsp vanilla extract
6 eggs room temperature
1 cup of heavy cream
1/2 tsp salt
Cherry Topping:
Fresh black cherries pitted
3 tbsp brown sugar
1 tsp vanilla extract
1 tsp cinnamon
1/4 tsp salt
1 tbsp corn starch
1/4 cup of water
Glaze:
3 tbsp heavy cream
1/2 tsp vanilla extract
1/4 cup of powdered sugar
Instructions
Preheat the oven to 350 degrees.
Grease a bundt cake pan.
In a large mixing bowl cream the butter and sugar.
Add the vanilla.
Add in the eggs one at a time.
Whip everything together on high speed for at least 2 minutes.
Add in the cream.
Mix in the flour and salt on low.
Pour into prepared pan and bake for 1 hour and 20 minutes.
The cake will be very golden brown.
For the cherries:
Heat a sauce pan over medium low heat.
Add cherries, sugar, vanilla, cinnamon, and salt.
In a small bowl mix the cornstarch and water.
Pour in slowly once the cherries start to bubble.
Lower the heat so the cherries begin to thicken.
Glaze:
Mix the cream and vanilla then add in the sugar.
This recipe is my favorite for the fourth of July. I love finishing a BBQ or grilled meal with a nice slice of this creamy pound cake. Don't expect a dry crumbly piece of cake! This cake is one of the most moist and creamy recipes I have made. I hope you try it out this summer! Don't forget to tag #kelliericecakes if you make this recipe!