If you have been following my blog/social media for a while you will already know how much I believe in shopping local. Not only is the customer service experience so much better, but you typically find much better product.
I am excited to announce my long time favorite appliance store is partnering up with kelliericecakes.com! We will be doing a live cooking demo in their Viking show kitchen!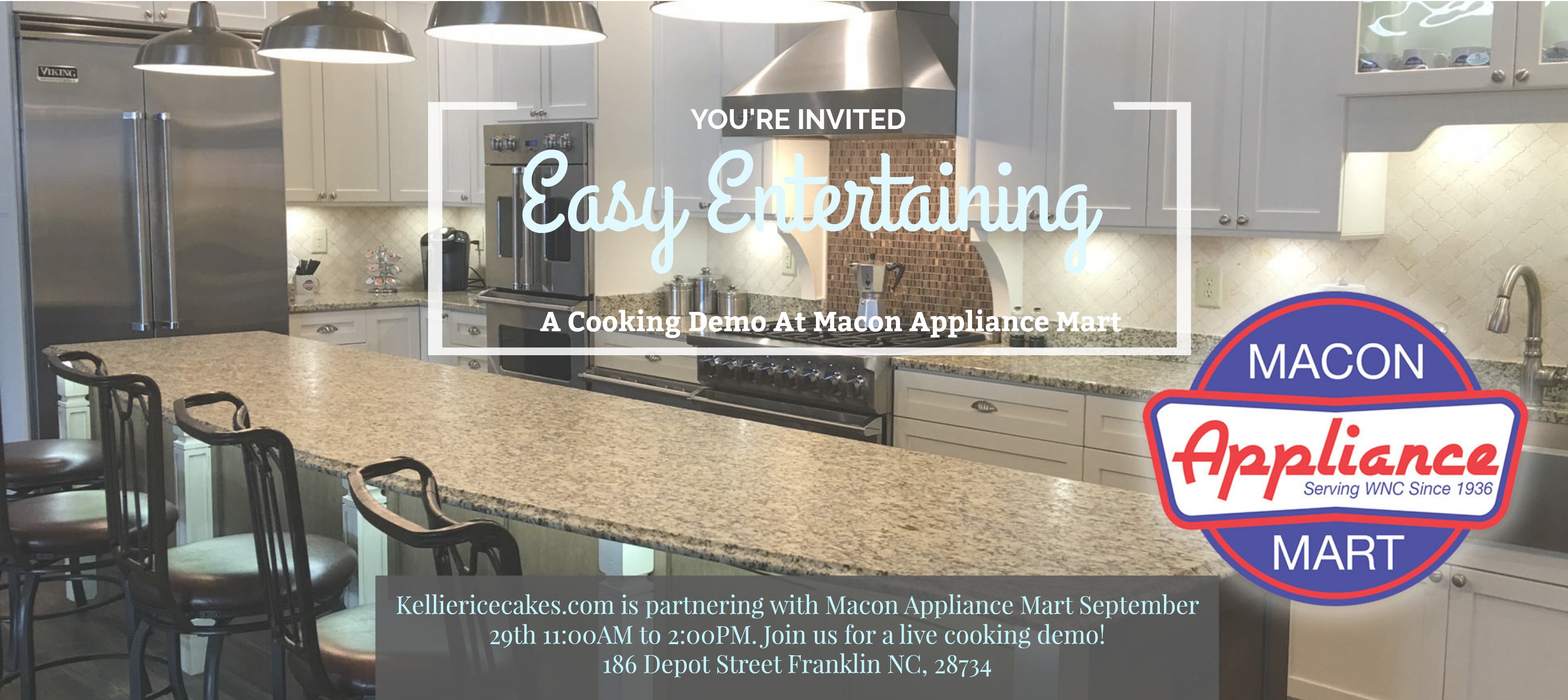 I welcome anyone local to stop by! If you aren't local keep a look out for our instastories to follow along! @kelliericecakes and @maconappliance
The menu is created around those moments when you suddenly have guests come over and you want to look like you have it together. I am creating three easy recipes that will look like you spent all day in the kitchen!
Now on to the Tiramisu Cheesecake!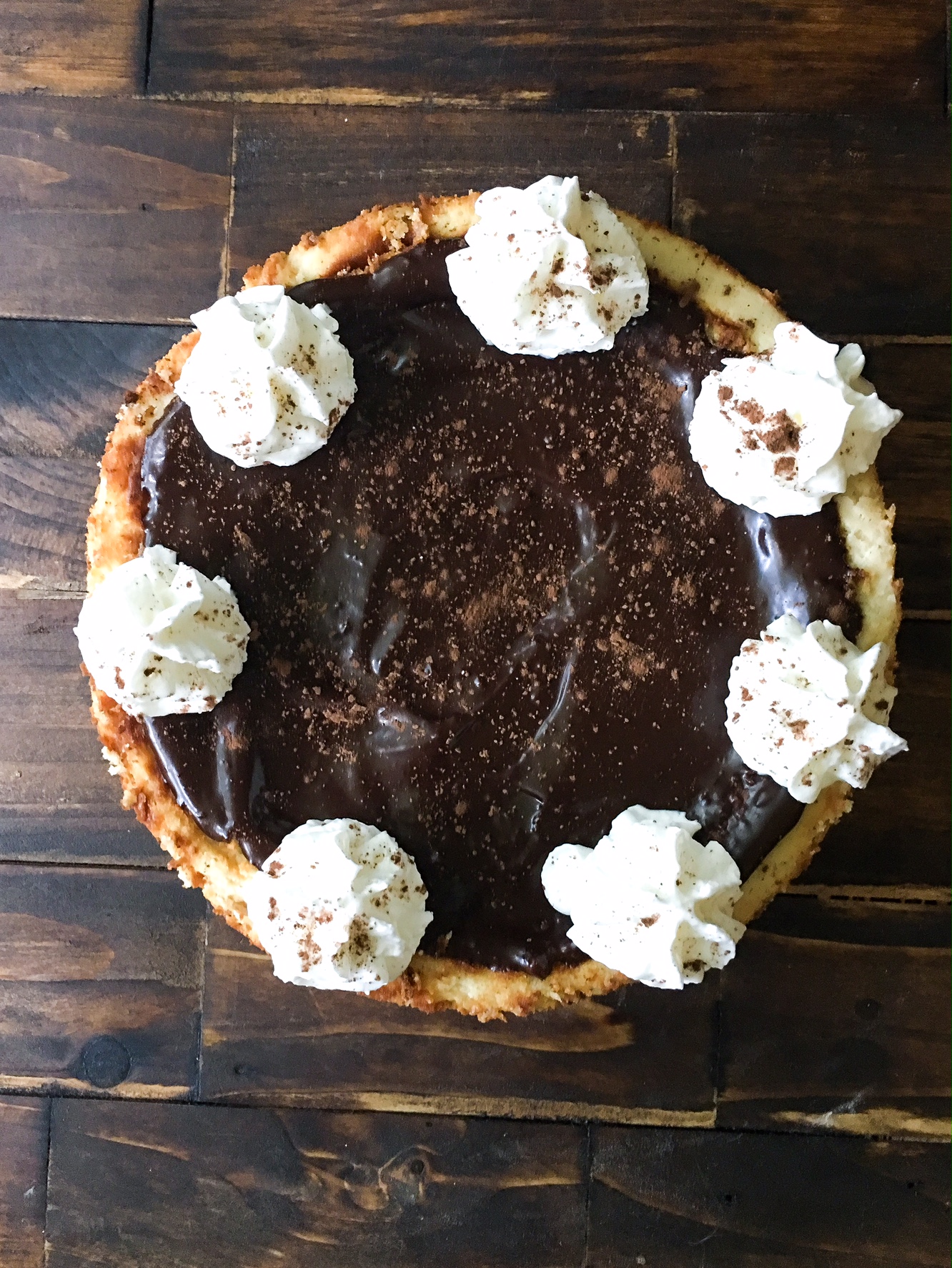 Two of our favorite desserts are Tiramisu and Cheesecake. Combined the two and wow! You have that creamy cheesecake bite with lots of rich coffee flavor. Seriously, the perfect dessert for coffee lovers. This cake received a unanimous thumbs up from the entire family.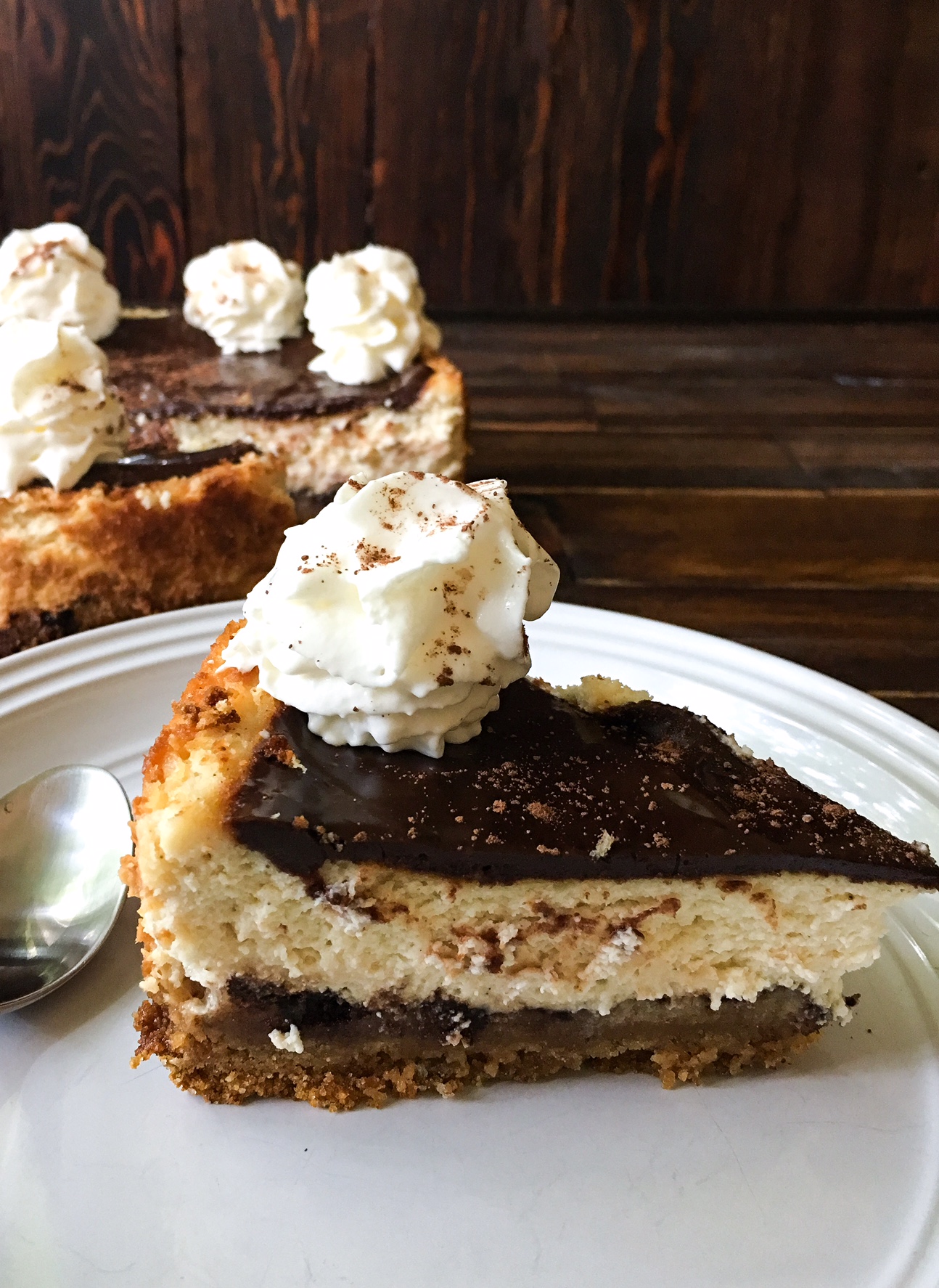 Imagine a graham cracker crust, a layer of coffee dipped lady fingers, smooth vanilla cheesecake, a layer of dark chocolate ganache and whipped cream. Yes please! I will take a slice with my morning coffee…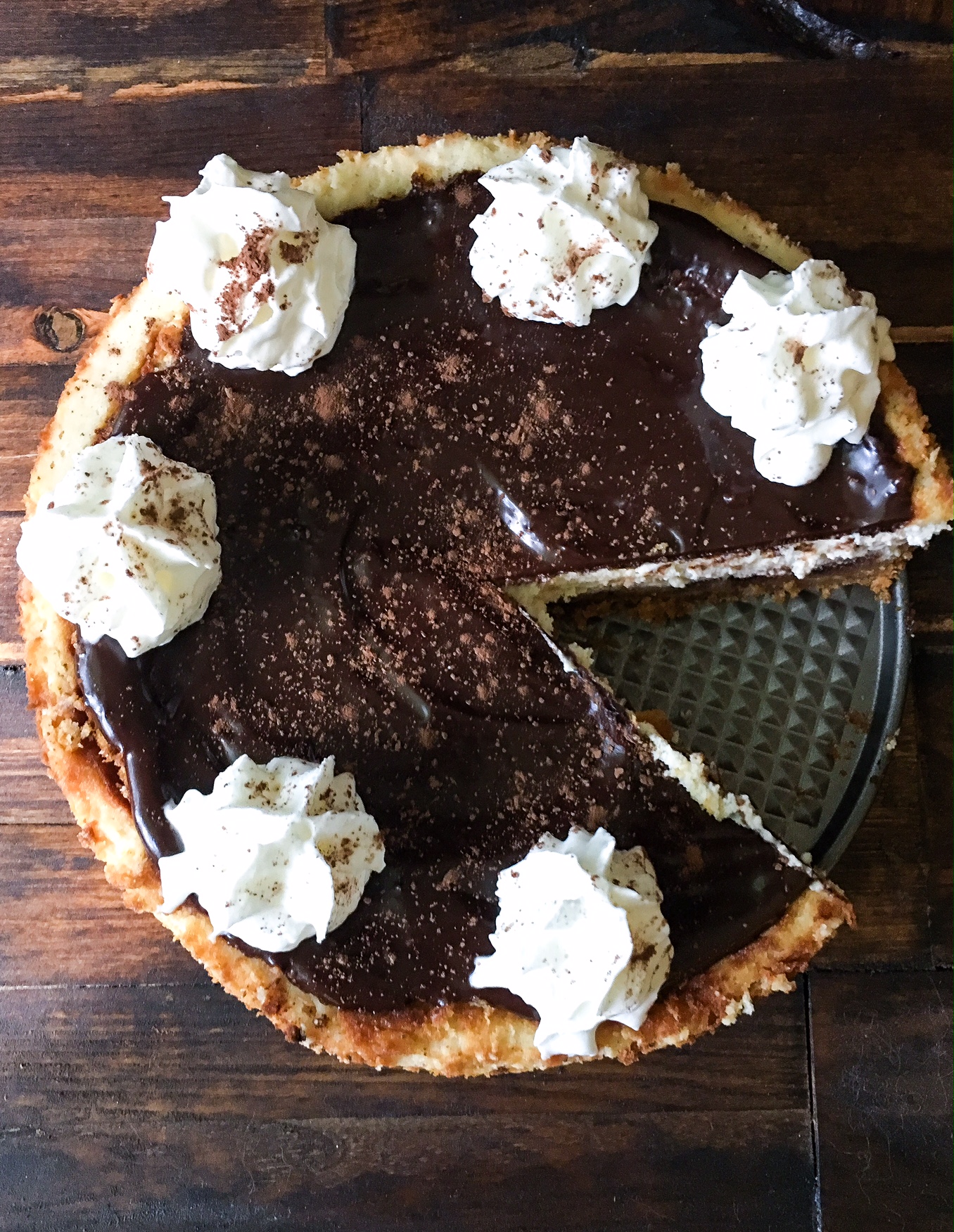 Tiramisu Cheesecake and Big News!
Author:
Prep time:
Cook time:
Total time:
Graham cracker crust layered with coffee dipped lady fingers, creamy vanilla cheesecake, and dark chocolate ganache!
Ingredients
24 ounces of cream cheese at room temp
1 cup of sugar
2 eggs
1 cup of sour cream
1 cup of strong coffee
1 package of lady fingers
1/4 cup of cocoa powder
1 tsp of vanilla
2 cups of graham cracker crumbs
2 tbsp of brown sugar
2 tbsp of melted butter
1 cup of dark chocolate chips
1/4 cup of whipping cream
Instructions
Preheat the oven to 400 degrees
Mix the melted butter, brown sugar, and graham cracker crumbs
Pack into the bottom of an 8 in spring form pan
Bake for 5 minutes then let cool
Mix together the sugar, cream cheese, and vanilla
Add the eggs one at a time
Mix in the sour cream
Dip lady fingers into the coffee and layer over the graham cracker crust
Sprinkle cocoa powder over the lady fingers
Pour the cheesecake mixture on top
Bake for 20 minutes at 400*
Lower the heat to 325 and continue to bake until the top is slightly browned and the cake only jiggles slightly
Let cool to room temp before placing the the fridge
For the ganache:
Pour the chocolate and cream into a bowl and microwave 30 seconds at a time until the cream slightly bubbles
Stir until thick and smooth
Pour over the cheesecake and let set until completely chilled
* Since I covered the cheesecake in ganache I wasn't too worried about cracking. You can make a traditional water bath for the cheesecake to bake in if you want a perfectly smooth top.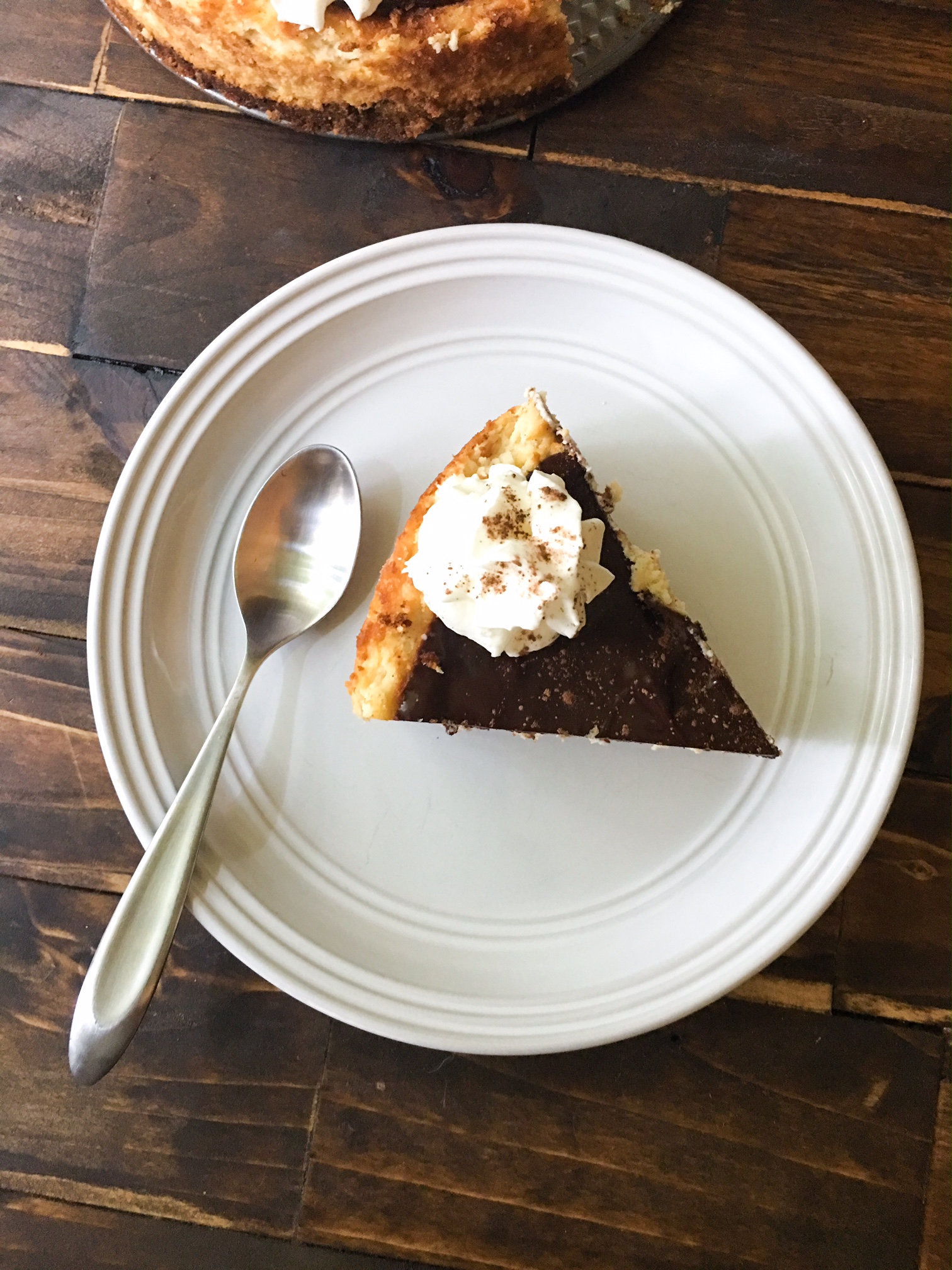 Make at your own risk! This is very hard to resist! :p