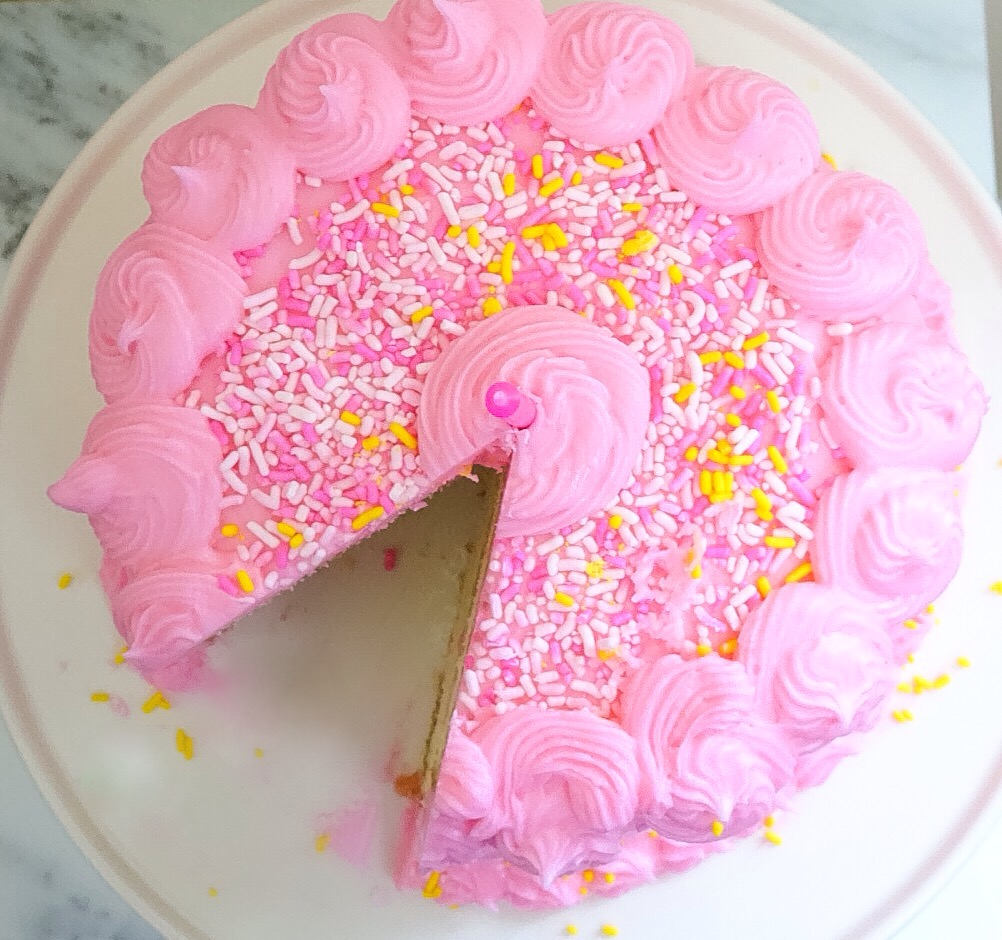 This cake is special because I make it every year around my birthday. My mom has always made me an orange cake with orange buttercream and since I moved I continued the tradition. Everyone always teases me because I like making my own cake, but it is my favorite. Something about the dense orange flavored cake topped with the light orange cream.
This year I tried something different. I poked holes into the cake while it was warm and drizzled orange juice over the top. I love how moist the cake stayed.
This weekend my very best friends drove into town and we all went to down town Atlanta for the night. We went to dinner at the Vortex which is a huge name here in Atlanta. I had never been before, but any place that serves tater tots smothered in cheese, bacon, and gravy is alright with me! I fully planned on sharing this cake with everyone… but I totally forgot and might have ate a big slice myself!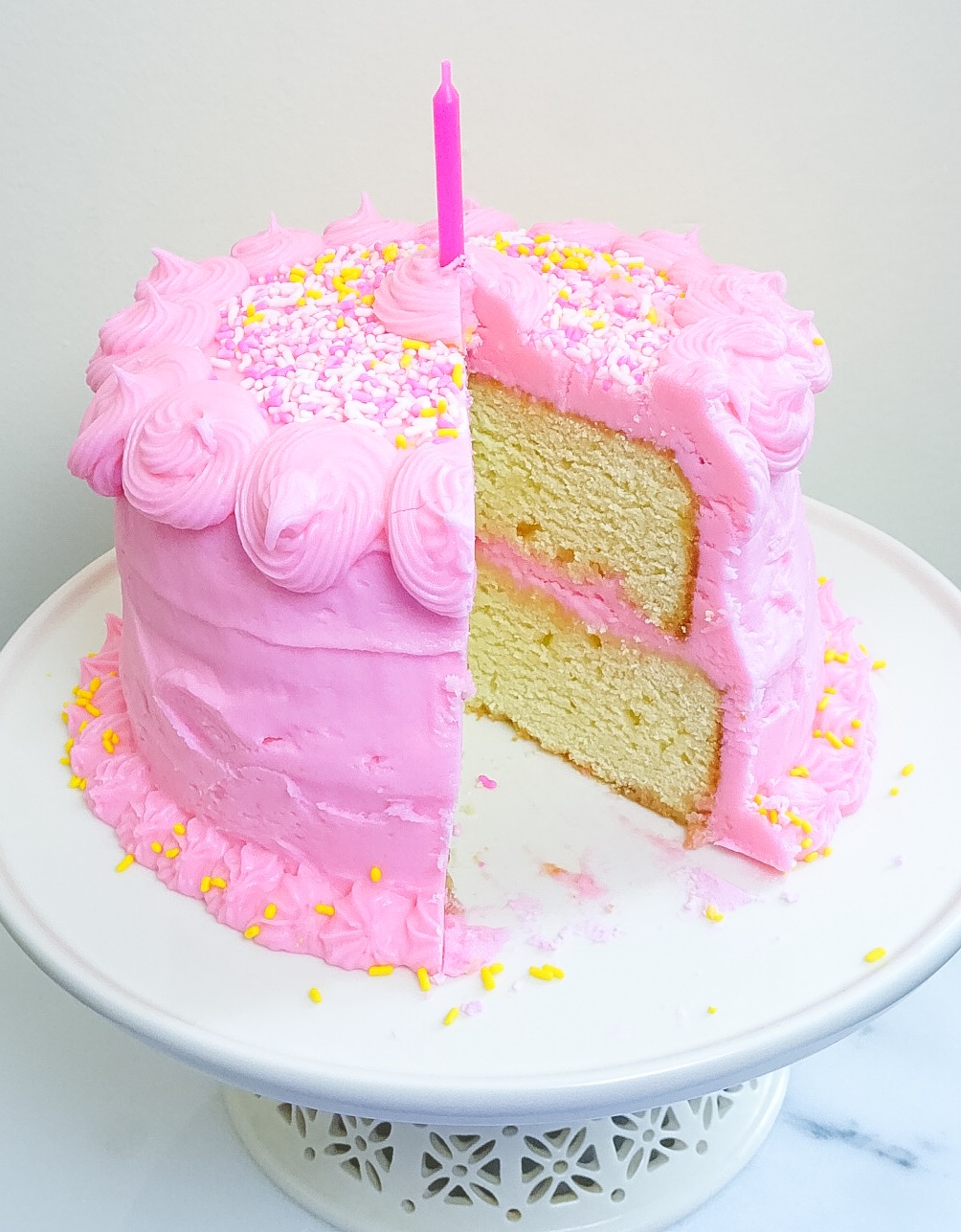 When you frost the cake make sure you do a very thin layer in the middle. I try to keep this frosting very thin and even since it is so sweet. I think it pairs perfectly with this cake.
Orange Cake and Orange Buttercream
Recipe Type
:
Baking, Cake
Prep time:
Cook time:
Total time:
Dreamy dense orange cake topped with a sweet orange buttercream.
Ingredients
For the cake:
1 cup whole milk
1/2 cup of no pulp orange juice
5 whole eggs, at room temperature
1 tablespoon vanilla extract
3-3/4 cups cake flour
2 cups sugar
2 tablespoons baking powder
1/2 teaspoon salt
1-1/2 sticks salted butter, at room temperature
For the frosting:
5 cups of powdered sugar
1/4 cup of orange juice
2 tbsp vanilla extract
1 stick of salted butter
2 tbsp heavy cream
Instructions
Preheat the oven to 350 degrees.
Mix together the sugar and butter.
Add in the eggs one at a time.
Add in the vanilla extract.
Sift together the flour, baking powder and salt.
Add into the wet ingredients.
Mix in the milk and orange juice.
Batter will be thin.
Prepare (2) 6 inch pans with butter and flour.
Add the batter evenly in both.
Bake for 30 minutes or until tooth pick comes out clean.
For the frosting:
Cream together the sugar and butter,
Add in the vanilla and orange juice.
Add salt.
Add in the cream.
If the frosting is too liquidy add in more sugar.
If the frosting is too thick add in a little more cream.
Frost the cake and serve!
I really hope you try this recipe. It brings back so many memories for me. I love the sweet citrus cream frosting. Add whatever coloring you want to the frosting. The mixture is beautiful on its own, but I added my favorite Wilton gel in pink. You can even add a little orange zest if you want!