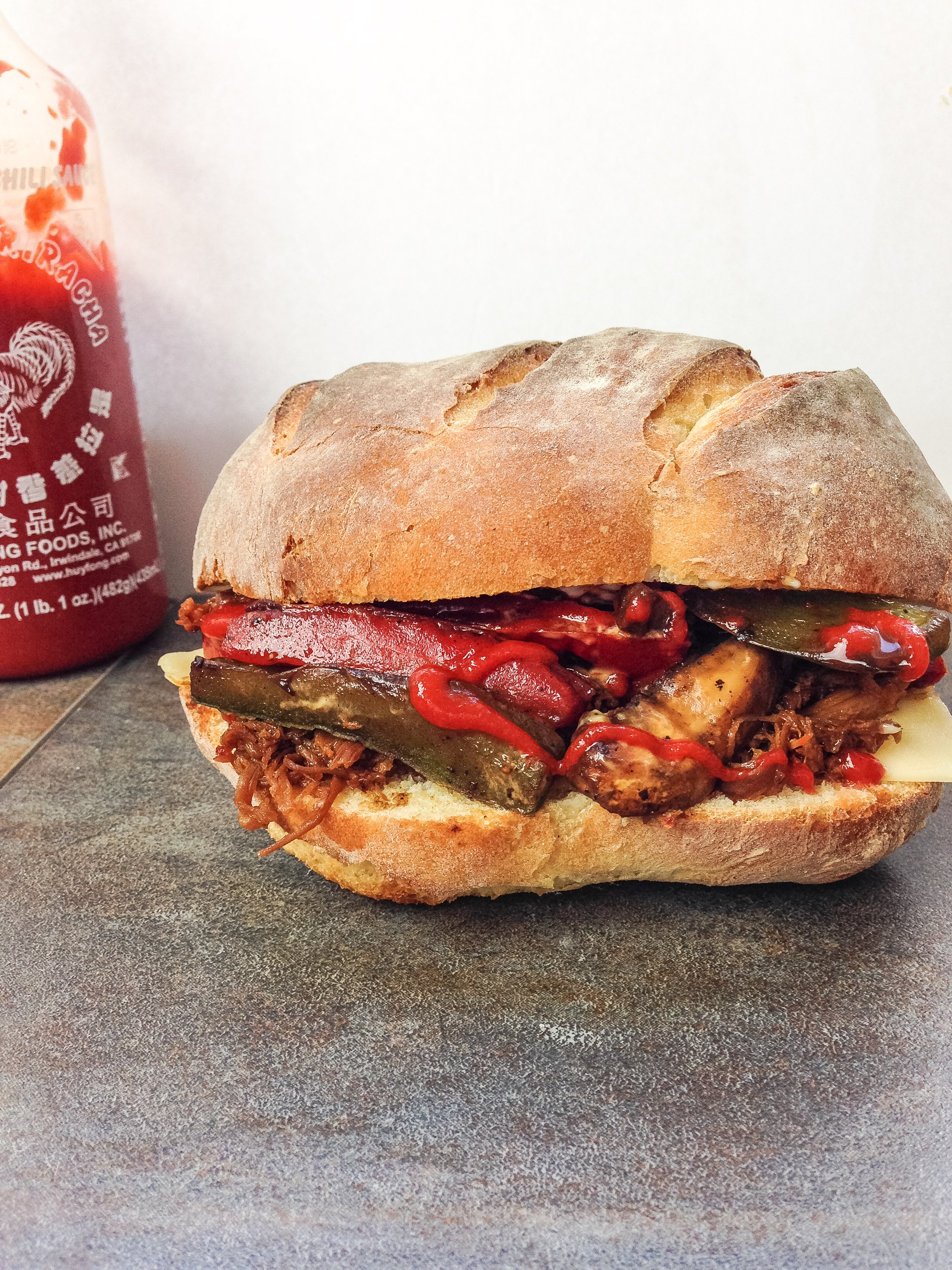 Banh Mi is widely known in my neighborhood. There are at least 5 restaurants within a mile of my house that specialize in these Vietnamese sandwiches. They are traditionally loaded with pork belly, head cheese, jalapenos, and fresh veggies. I wanted to take something traditional and make it my own. Something bursting with Asian flavors while also comforting.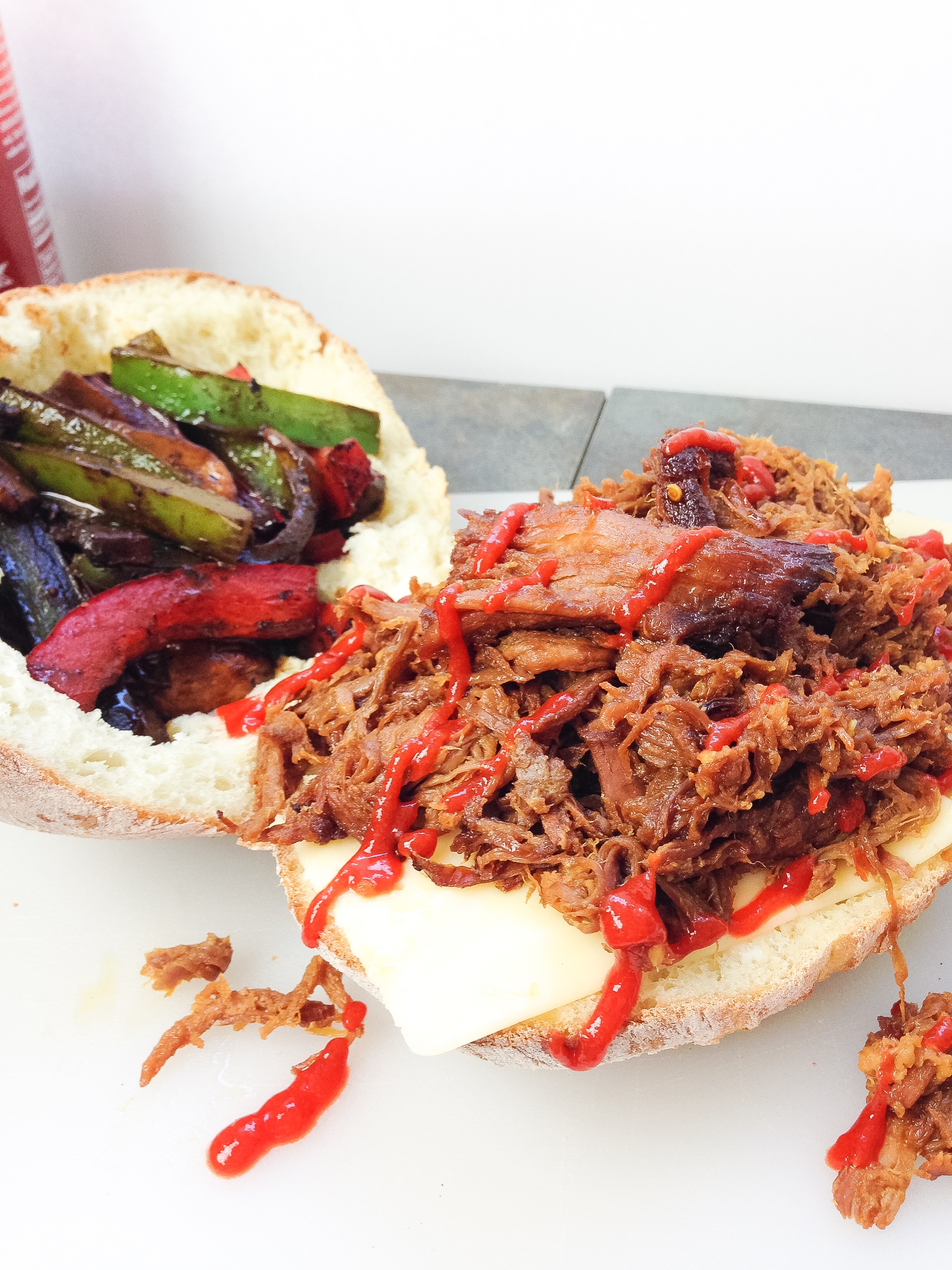 I used chopped garlic, ginger, lemongrass, soy sauce, brown sugar, and chilis to make my pork. It created the most tender mouth watering meat. The crock pot is really your best friend here. It allowed me to use a leaner cut of pork without losing flavor.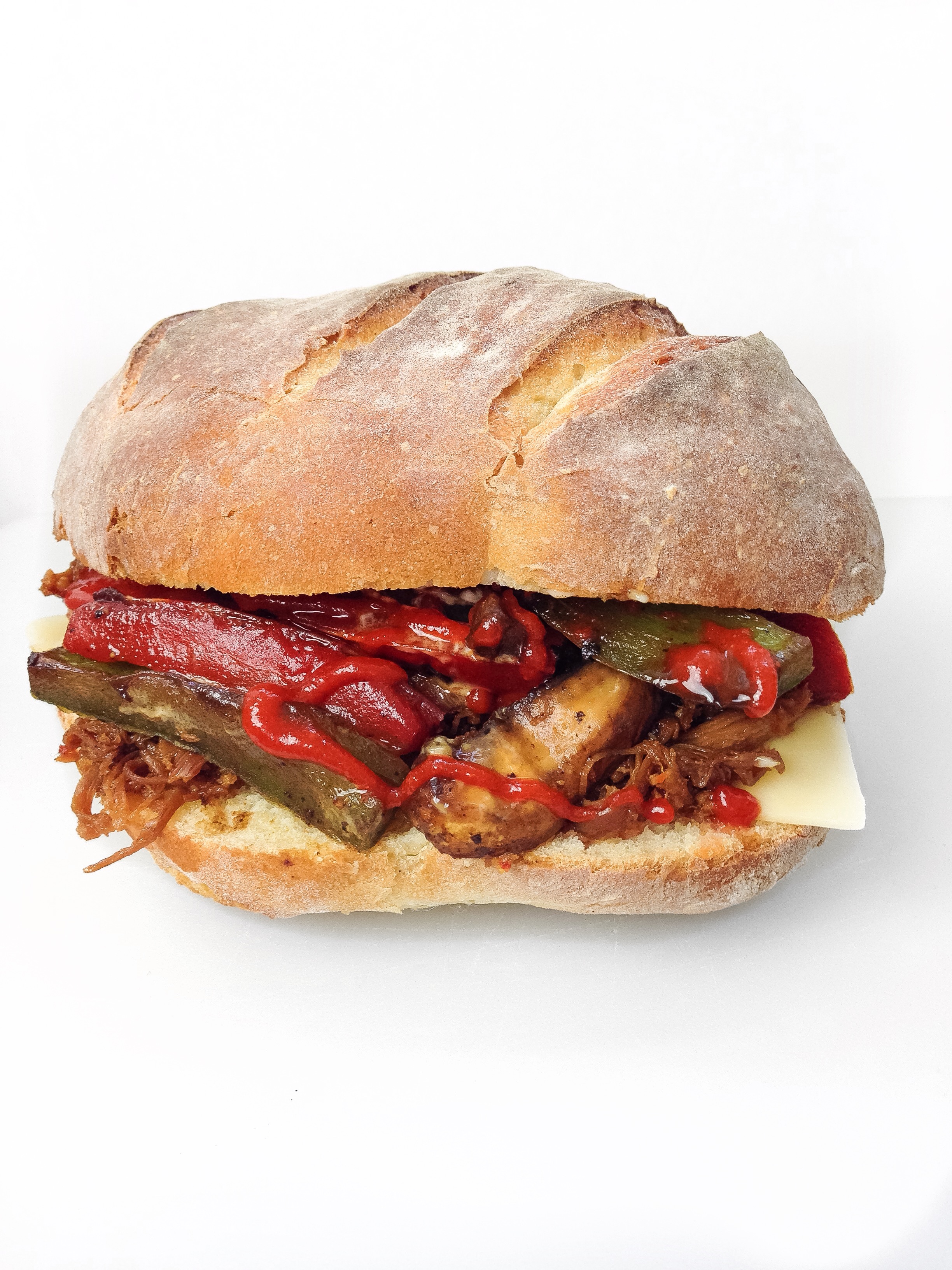 Fresh bread is crucial to making a good sandwich. Something with a crunchy crust and light fluffy center. Baguettes are a great option because the soft insides soak up the juices from the meat and the crust holds everything together. I stir fried some red and green peppers with mushrooms, soy sauce and fresh garlic. Then I loaded the whole thing up with plenty of sriracha!
A Play On Banh Mi (Pork Sandwiches)
Prep time:
Cook time:
Total time:
Juicy Asian style pork made easy in the crock pot.
Ingredients
1 tbsp lemon grass paste
3 cloves of chopped fresh garlic
1 tbsp ginger paste
1 tsp crushed red pepper
1/4 cup of soy sauce
1/4 cup of brown sugar
2 pound pork loin
loaf of fresh bread
veggie toppings
hot sauce
Instructions
Cut the pork into 4 pieces and place in the bottom of the crock pot.
Add in the lemongrass, ginger, garlic, red pepper, brown sugar, and soy sauce.
Let cook on low for 6 hours or high for 3 hours.
Pull apart with a fork and serve!
I hope you try out my spin on Banh Mi! If you aren't a big sandwich eater I also recommend trying this pork on top of some jasmine rice!