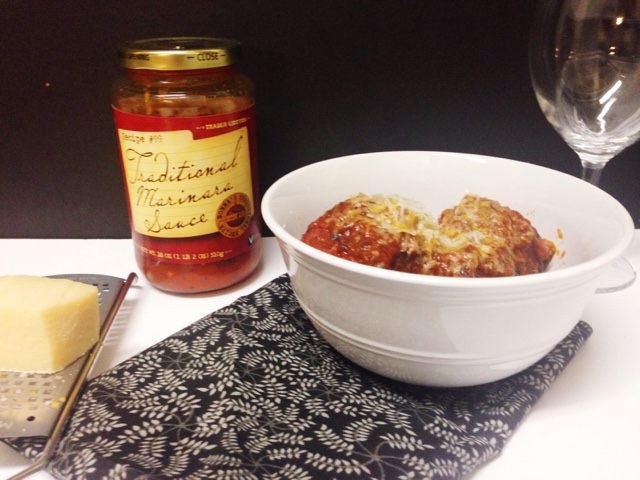 Meatballs are a classic dish in Italian homes. My mom always made the best homemade meatballs when I was growing up. The whole house would smell like garlic and sausage.
Ricotta and I have a love hate relationship. I hate the texture, but when it is mixed into meats and sauces I love the moisture it adds. These meatballs are sure to satisfy any Italian craving.
What you need:
1 cup skim ricotta cheese
1/2 pound ground pork
1/2 pound ground sirloin
1 egg
1 tbsp parsley
1 tbsp garlic chopped
1 tsp salt
1 tsp pepper
1/2 tsp crushed red pepper
1 can crushed tomatoes
1 cup of your favorite pasta sauce
Olive oil
A sauté pan with lid.
Directions:
Heat pan over medium heat. Add in oil. Enough to just cover the bottom of the pan. Mix all ingredients and shape into equal size balls. You can use a cookie scoop here. Drop all the meatballs carefully in the oil and cook until brown on all sides. About 5 minutes each side. Lower heat to medium low and add tomatoes to the pan. Cover and simmer for 20 minutes or until meat is thoroughly cooked.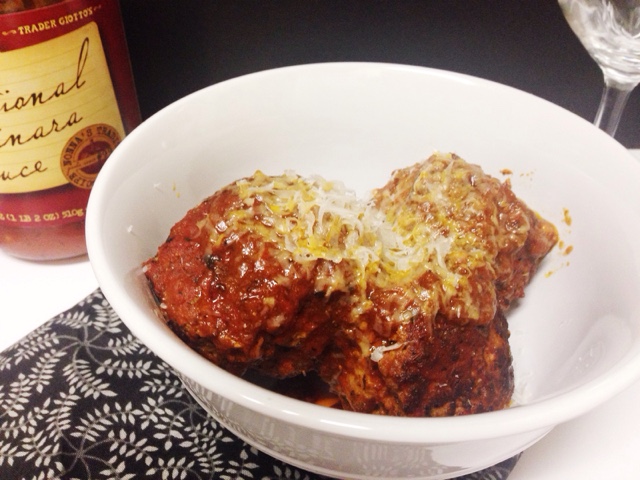 Serve with pasta or alone and enjoy!