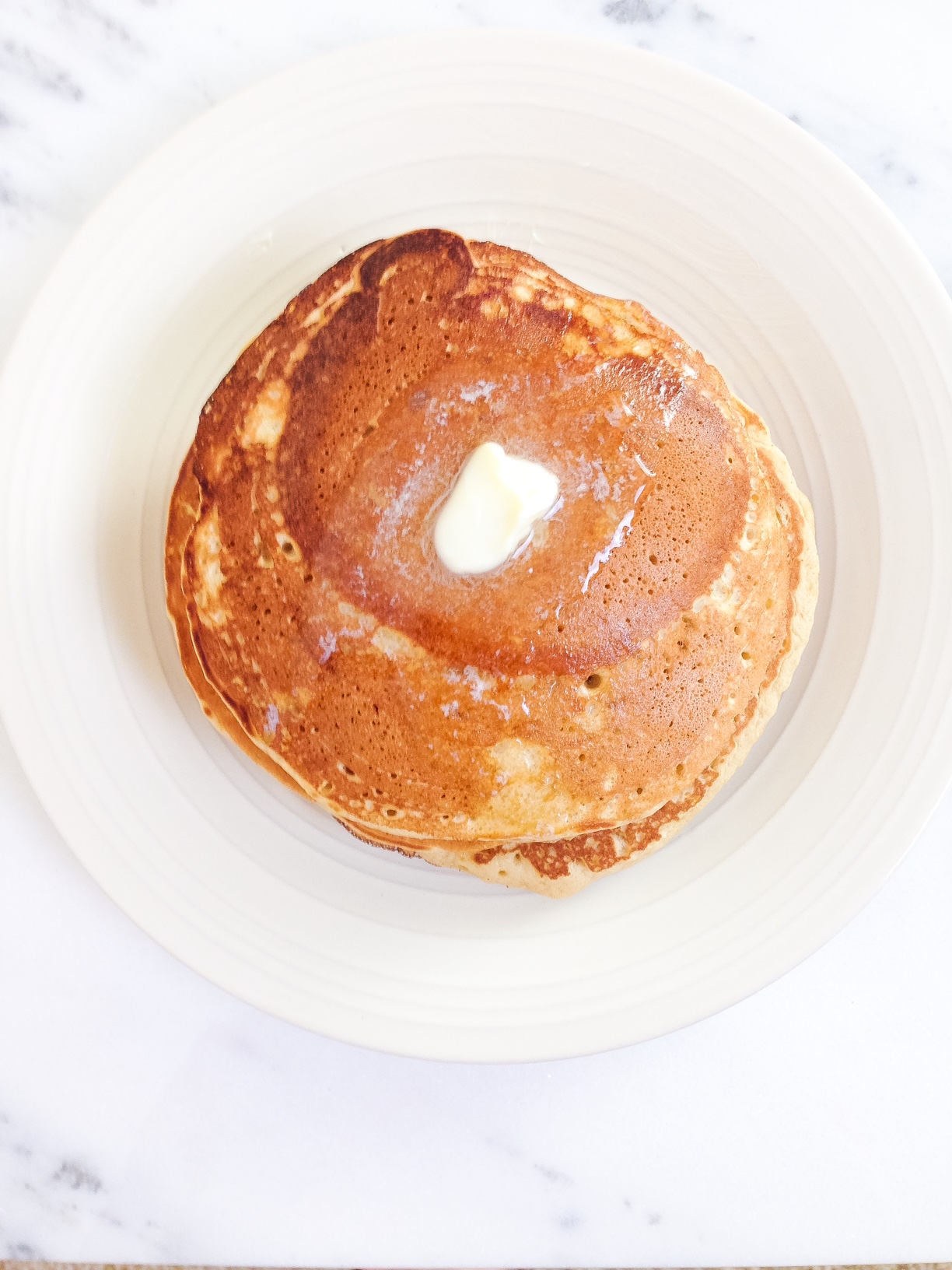 These pancakes are so quick and easy. There are so many recipes on the internet for pancakes. Large and fluffy, thin, mini, buttermilk, blueberry,oatmeal,gluten free. Seriously, the list goes on and on. This recipe is fast and hopefully has all the things you already keep in the kitchen.
After a coconut flour and oats pancake debacle I went searching through the pantry. One stand out different in these pancakes is the brown sugar. I have no idea why I have never used brown sugar before. It gives pancakes such a sweet mellow flavor. You can even skip the maple syrup if you want!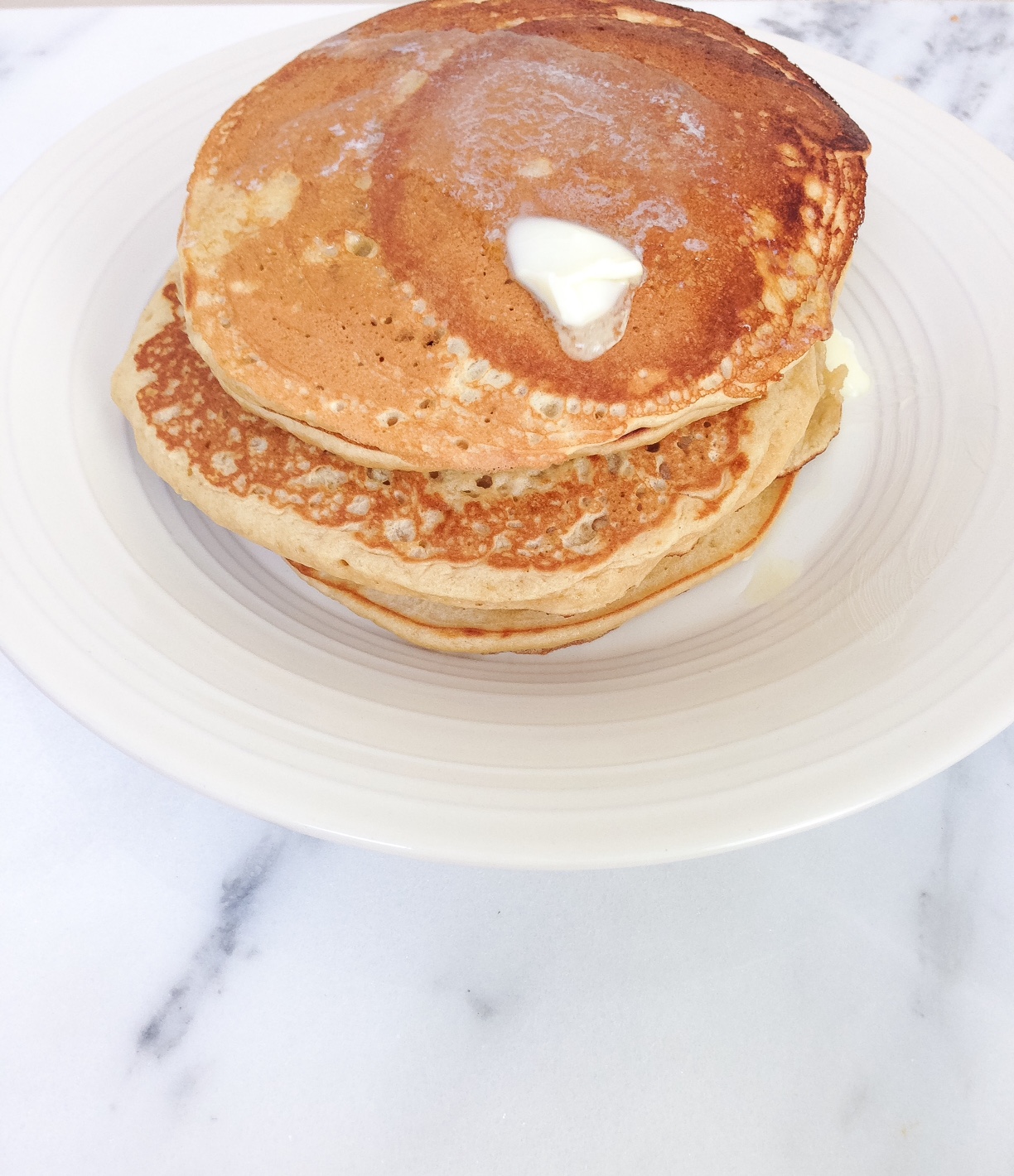 Quick and Easy Pancakes Recipe
Recipe Type
:
Breakfast, Pancakes
Prep time:
Cook time:
Total time:
Light airy brown sugar pancakes.
Ingredients
1 1/2 cups of all purpose flour
1 tbsp baking powder
3 tbsp brown sugar
1/2 tsp salt
1 egg room temp
1 cup of milk
1 tbsp vanilla extract
2 tbsp of melted butter
Instructions
Preheat a frying pan to medium low heat with butter or cooking spray.
Mix together the egg, sugar and vanilla.
Add in the flour, salt, and baking powder.
Mix in the milk 1/4 a cup at a time. (The less milk the thicker the pancake)
Add in the butter.
Scoop a spoonful into the pan and cook over medium low heat until bubbles form.
Flip the pancake and cook through (about 1 minute)
Top with butter and syrup!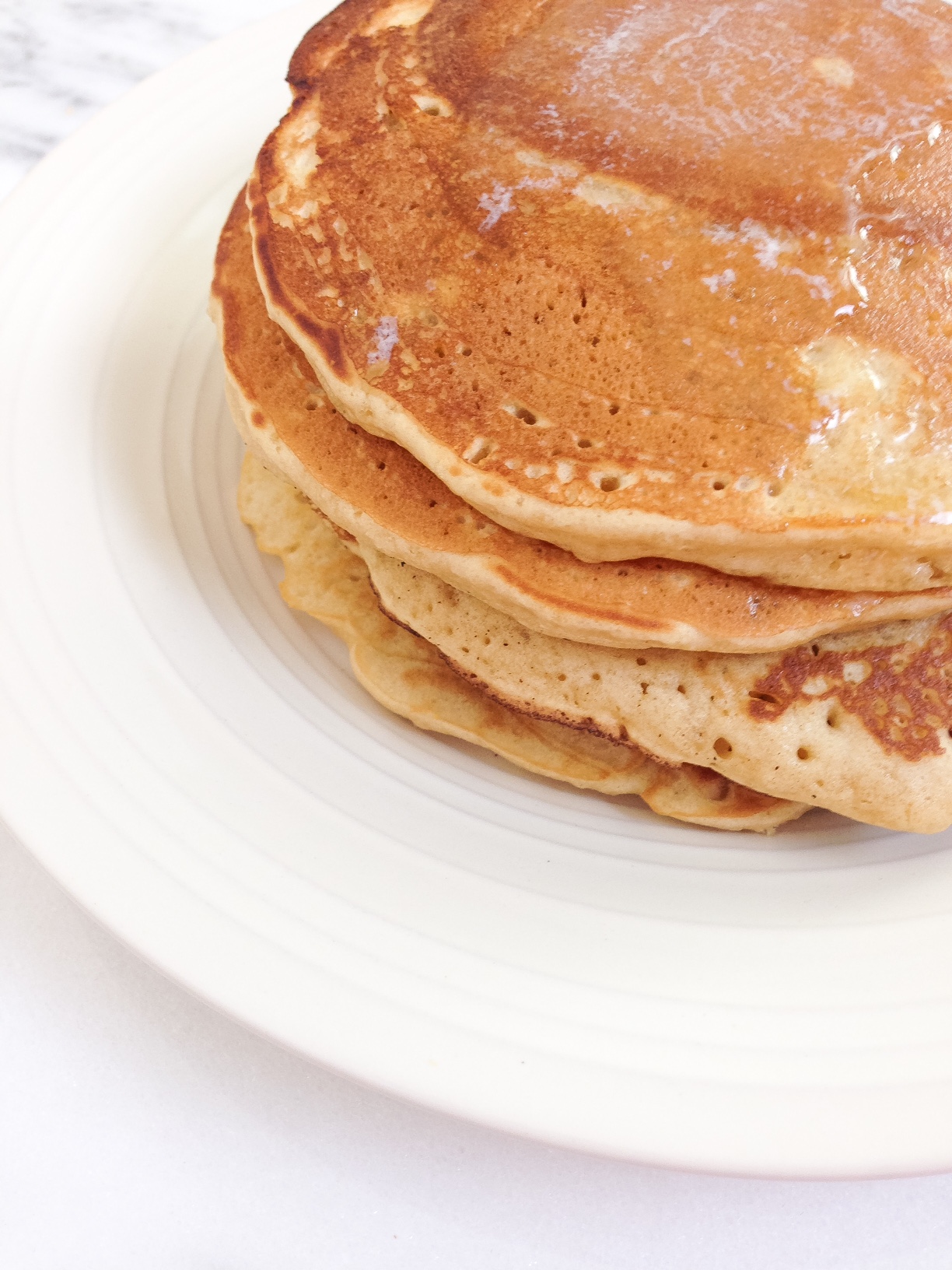 Just imagine those classic thin buttery pancakes with a sweet caramel brown sugar flavor. I know I said you don't need syrup with these, but I still like to drown mine in melted butter and syrup. This is my new favorite pancake recipe. The texture is light enough that they soak up every little drop of syrup. These also are perfect for freezing! I love taking the extras and putting them in a freezer bag so easy reheating. 30 seconds in the microwave and they are good to go!