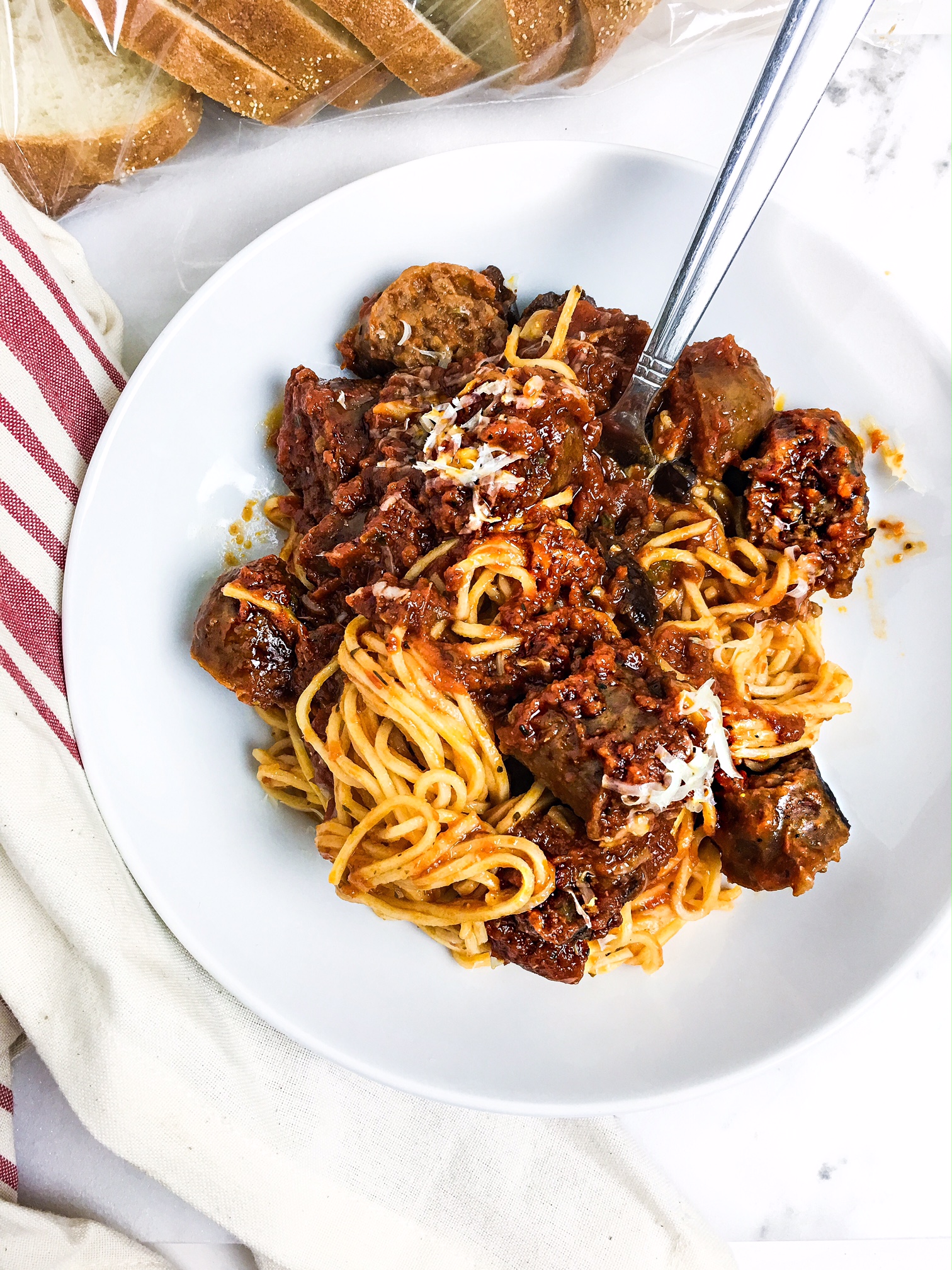 I have always had an unhealthy obsession with olives. No idea where it came from because as far as I know I am the only person in my family that eats them. Patrick and I had just picked up a mixture of super tart olives marinated with red pepper and Parmesan rinds. I knew I had to use them in a pasta dish, but I just wasn't sure what kind. We also bought 1/2 a pound of fresh angel hair pasta and hot Italian sausage. So obviously I had to make Pasta Puttanesca with rosted sausage!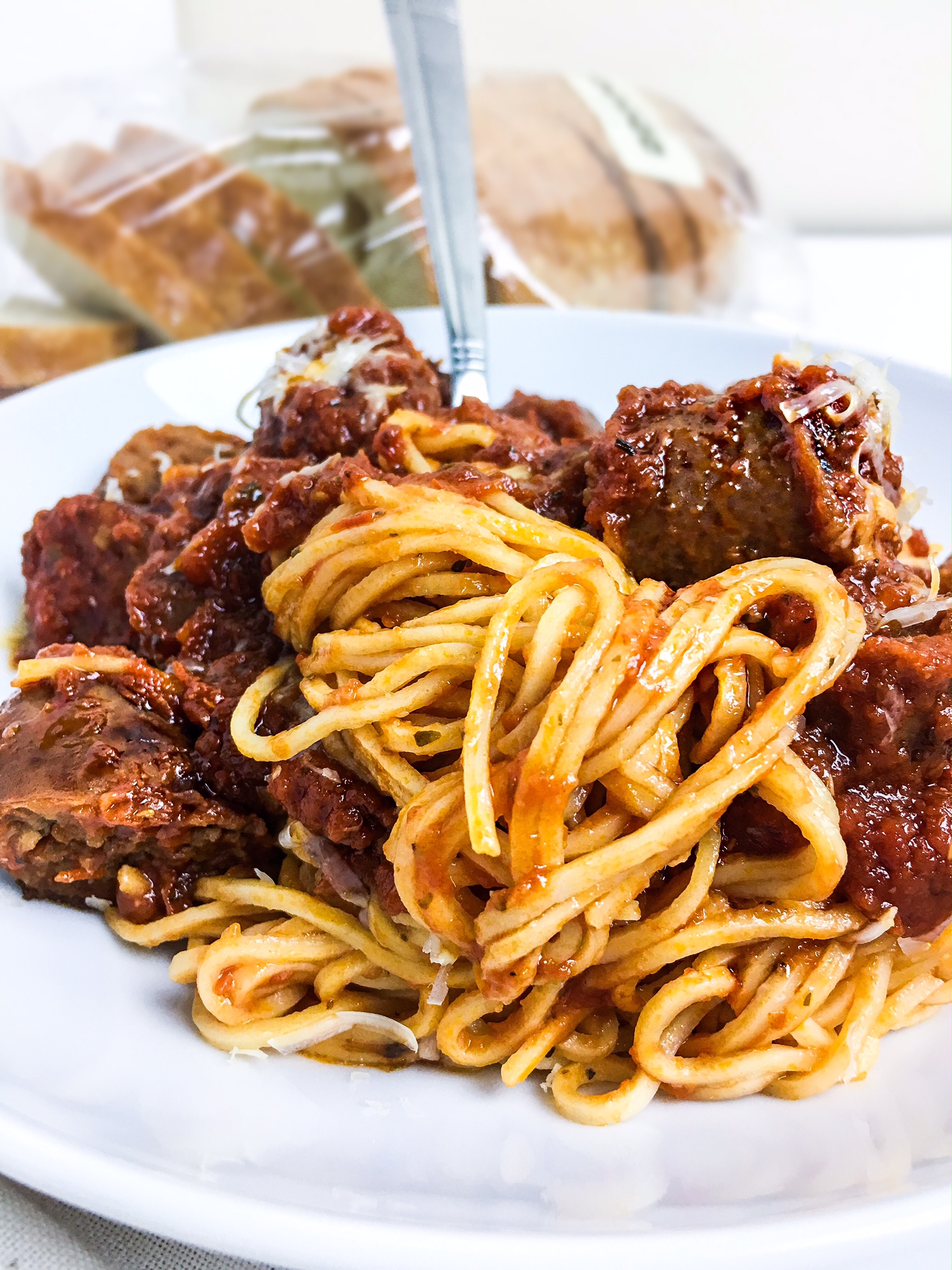 This is not your traditional Pasta Puttanesca. Traditionally all the ingredients come from a can, but I wanted something with a bold fresh taste. The traditional dish uses whole canned tomatoes, but I found a can of fire roasted whole tomatoes that were perfect!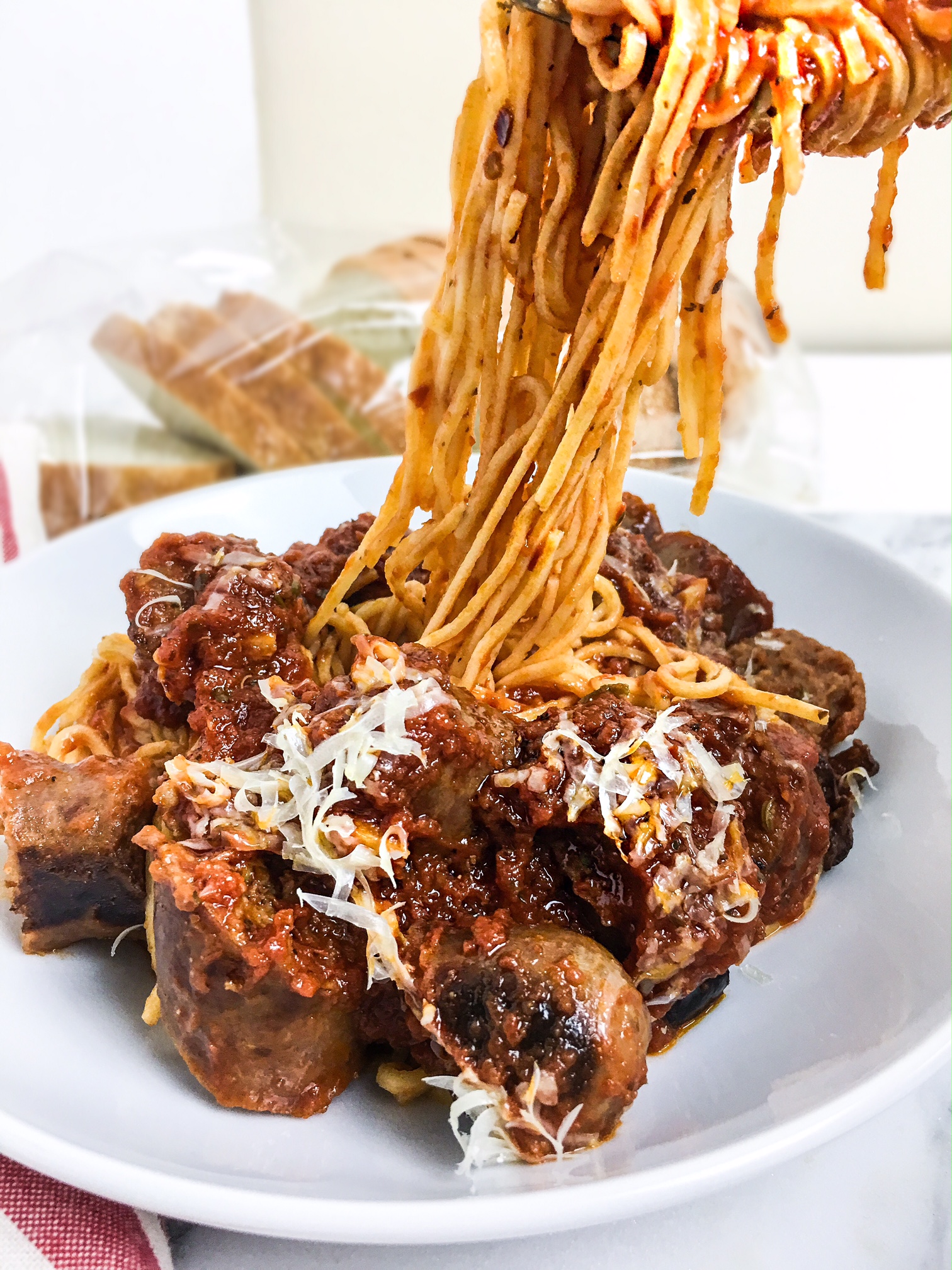 Spicy tart olives simmered with garlic, tomatoes, capers, and olive oil make the perfect sauce for this dish. Make sure you have lots of bread for dipping. (Trust me!)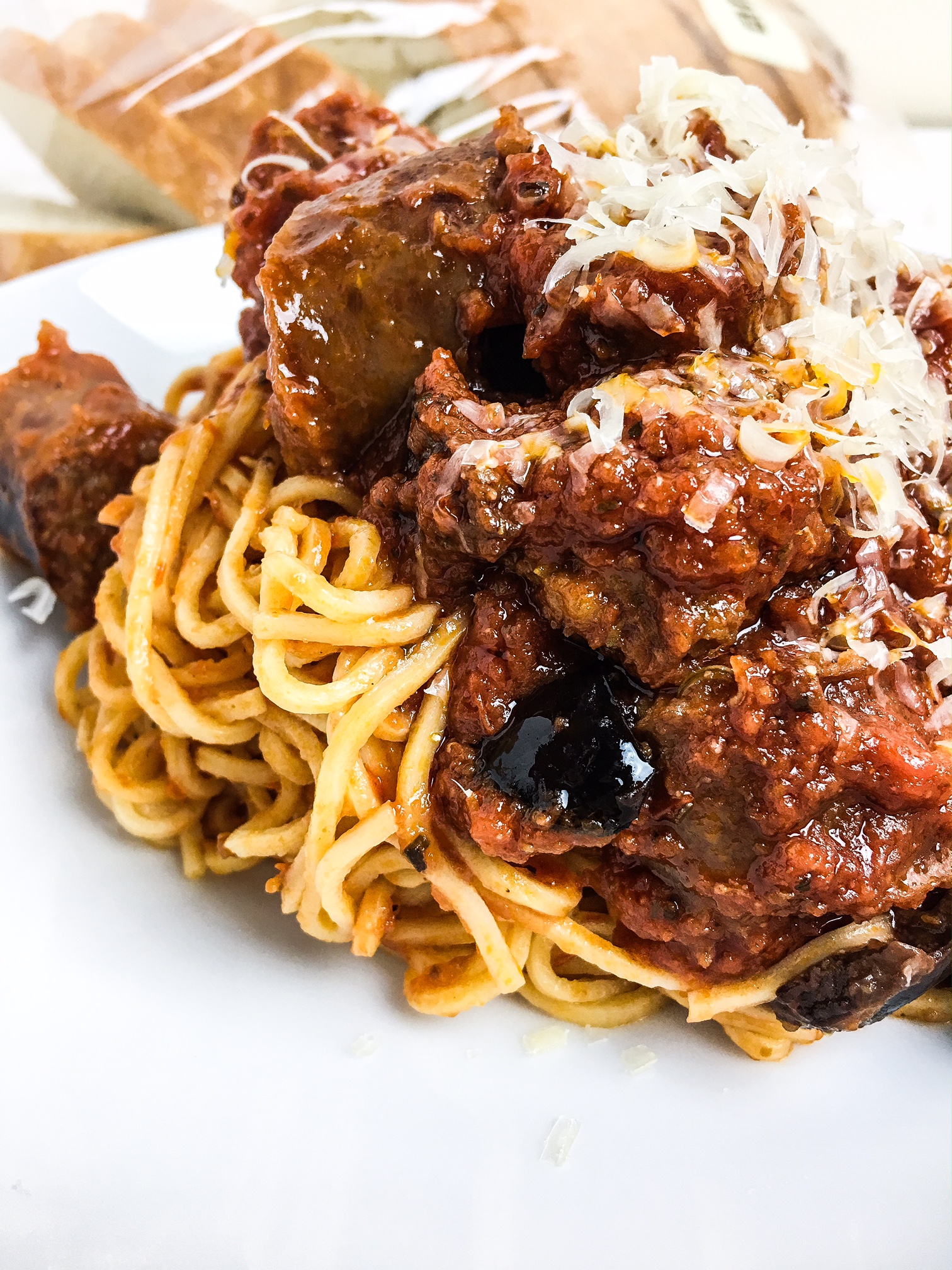 Pasta Puttanesca With Roasted Sausage
Author:
Prep time:
Cook time:
Total time:
Olives, garlic, fire roasted tomatoes, capers and olive oil simmer down into a beautiful sauce served over pasta and sausage.
Ingredients
1 pound of hot Italian sausage
1/2 cup of olives ( I torn them a bit with my fingers to spread evenly throughout the sauce)
2 tbsp of capers
1 tsp of crushed red pepper
2 tsp of chopped garlic
1/4 cup of olive oil
1 large can of whole tomatoes ( I like fire roasted)
2 tbsp of Italian seasoning
salt and pepper
2 cups of prepared pasta
bread and Parm for serving
Instructions
Preheat the oven to 400 degrees.
Drizzle a pan with a little olive oil and place sausage links evenly.
Bake for 25-30 minutes until the casing is nice and crispy
In a sauce pan heat olive oil over medium heat.
Add in the olives, garlic and capers.
Stir constantly so you don't burn the garlic.
Lower the heat and add the tomatoes.
Add the red pepper and Italian seasoning.
Salt and pepper to taste.
Simmer for 20 minutes.
Add in the sausage links.
Simmer for another 10 minutes.
(If the sauce gets too thick add a little pasta water.)
Serve over pasta with lots and lots of Parm!
Enjoy this different spin on Pasta Puttanesca! I'm still dreaming about those delicious olive bites!