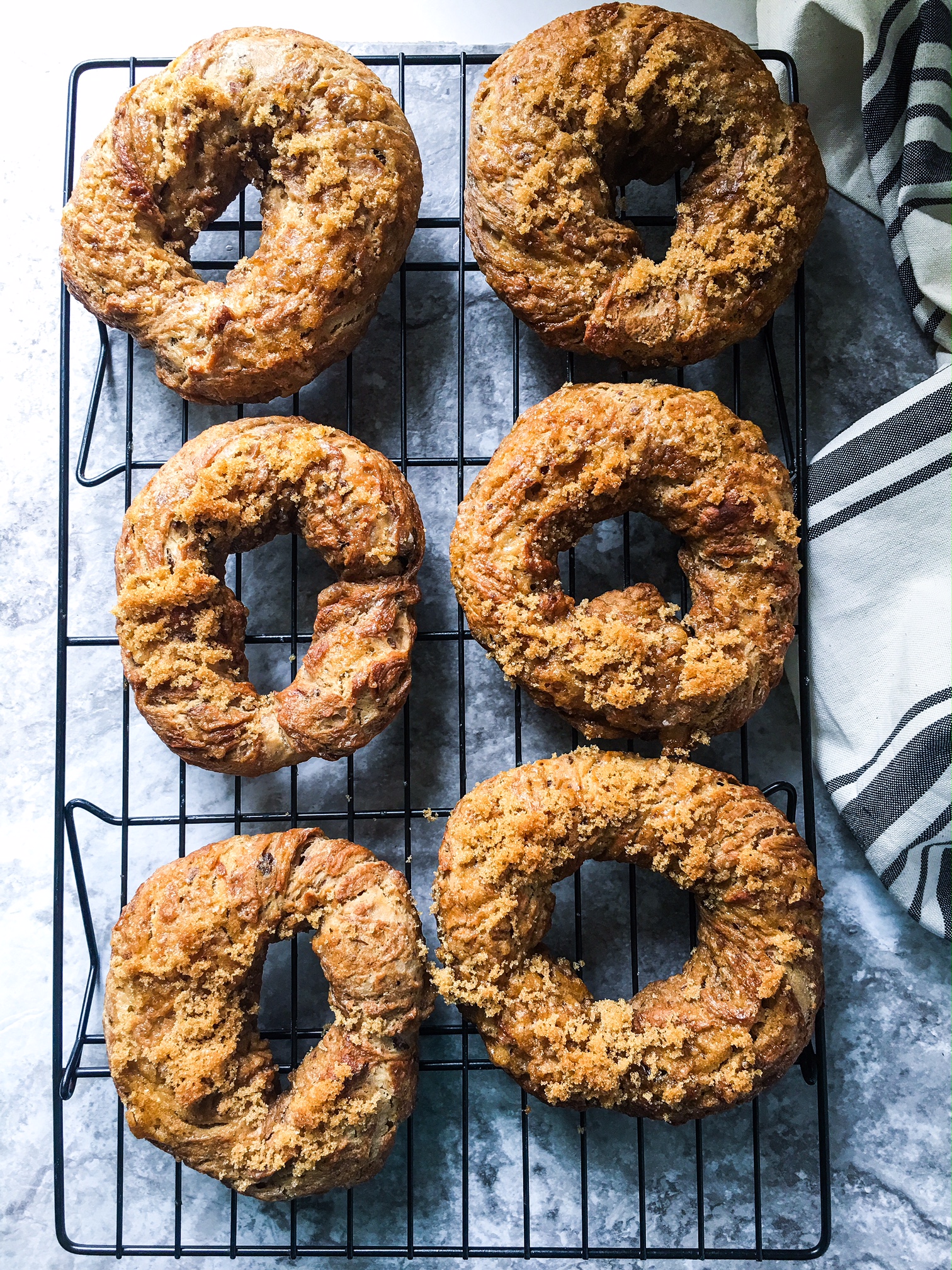 It feels so good to be back after two weeks! I have been stock piling recipes during my absence and I'm pretty sure these Brown Sugar Raisin Bagels are the best thing I've made in ages!
March was one of the busiest months I've had since the holidays. We had a huge joint birthday party for Patrick's kids. That alone took two weeks planning and 3 days of prep work. I started a new position at work that actually has a better schedule, but it completely threw off the days I usually reserve for pictures. Now I am trying to find ways to use my artificial lights. These gorgeous bagels came to life early one morning so I was able to take advantage of the morning light.
Eventually I will find a way to balance my work and blog, but for today we are just going to dive right into these bagels.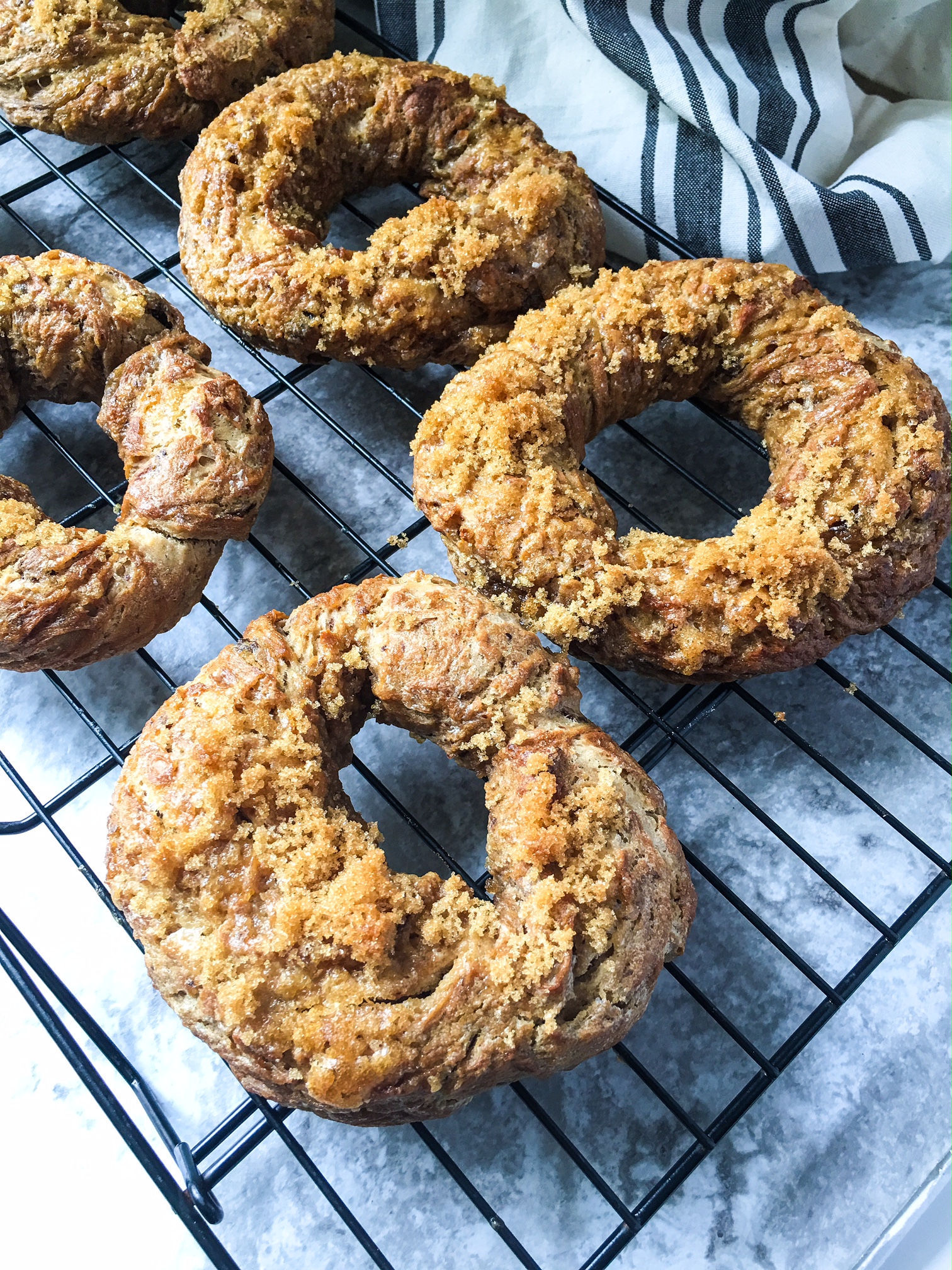 We were grocery shopping a few weeks ago and saw a little tub of brown sugar cream cheese. Now I'm sure I have just been living under a rock, but I had no idea this stuff existed! Here is just a little insight into how my recipes come to be – first ingredient cream cheese. Now what is the best way to savor a spoonful of brown sugar cream cheese? More brown sugar obviously! Next raisins because  I wanted a little extra flavor. I wasn't really sure if I was making a bread or bagels until I got home.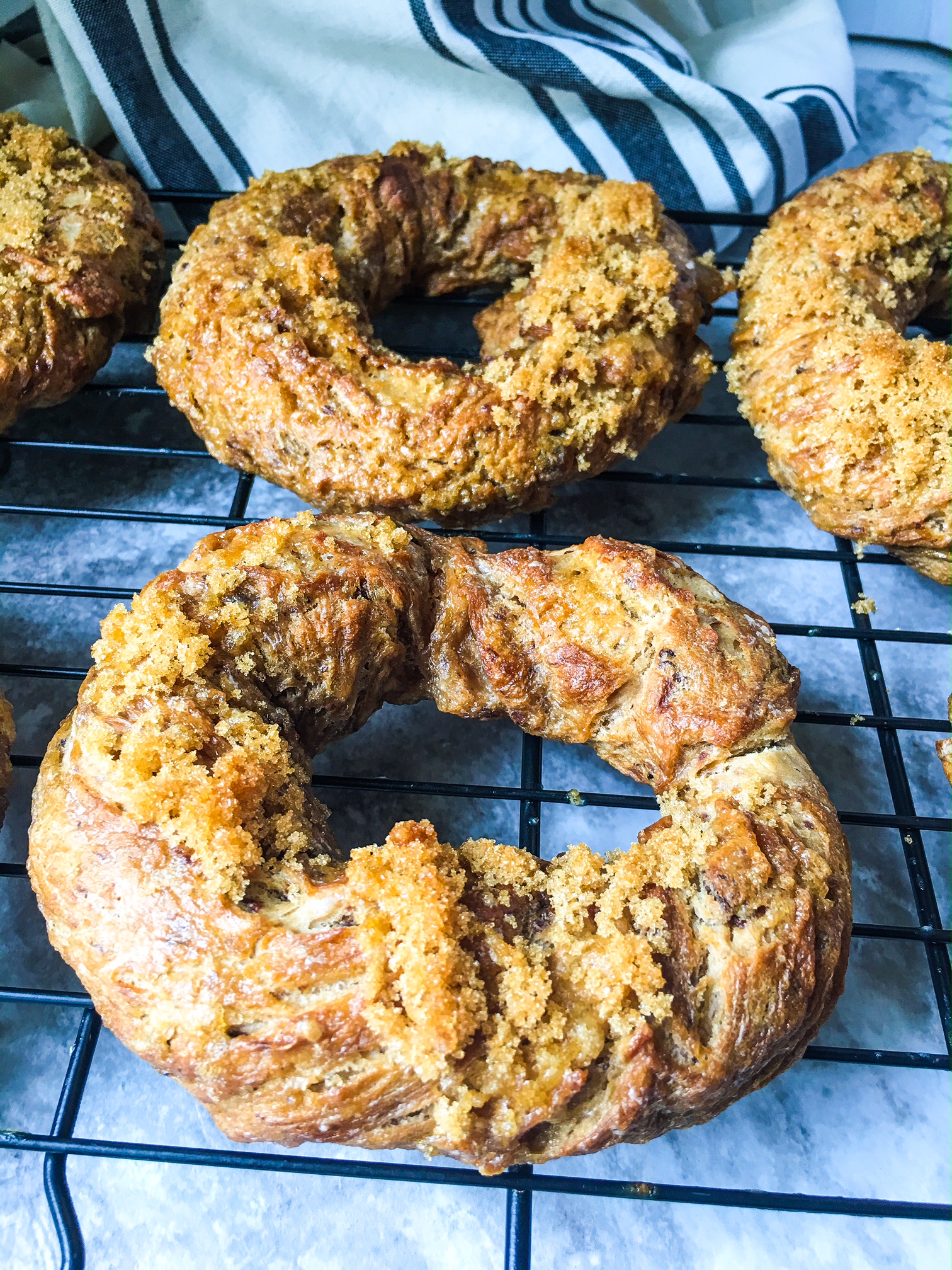 I really wanted a nice crust so I knew it was going to be bagels. These have the perfect chew with a nice crust and more brown sugar crumble. They were pretty much perfect to slather with cream cheese!
Brown Sugar Raisin Bagels (Bread Machine)
Author:
Prep time:
Cook time:
Total time:
Chewy bagels with crisp tops and brown sugar crumble.
Ingredients
1 egg room temp
2 tbsp melted unsalted butter
1 packet of active yeast
1/2 tsp salt
2 tbsp honey
1 cup of raisins
2 tbsp brown sugar
3/4 cup of warm whole milk
3 1/2 cups of AP flour (King Arthur is seriously the best!)
1/4 cup of heavy cream
brown sugar to finish
water for boiling and 1 tsp of baking soda
Instructions
You can definitely make these in a mixer with a dough hook, but I am a perfectionist and I love how my bread machine is slightly warm and allows perfect rising.
In a bread machine (or mixer) pour in the milk, brown sugar, and yeast
Allow to sit for 10 minutes to activate the yeast
Add in the honey, salt, butter and 3 cups of flour
Mix for about 10 minutes and add in the raisins (or follow your machines add in timer)
I use the remaining flour to add into the dough as it mixes
The dough should barely have a stick to it
Cut the dough into 6 or 8 pieces depending on the size you want
I used 6 for large bagels
Roll out then form a circle
Flour lightly and let rest
Boil 6 cups of water and add in the baking soda
Preheat the oven to 400 degrees
Dip each piece of dough into the boiling water for at least 30 seconds (The longer the chewier)
Line on a baking sheet and brush the heavy cream onto each bagel
Top with brown sugar
Bake until golden brown about 20 minutes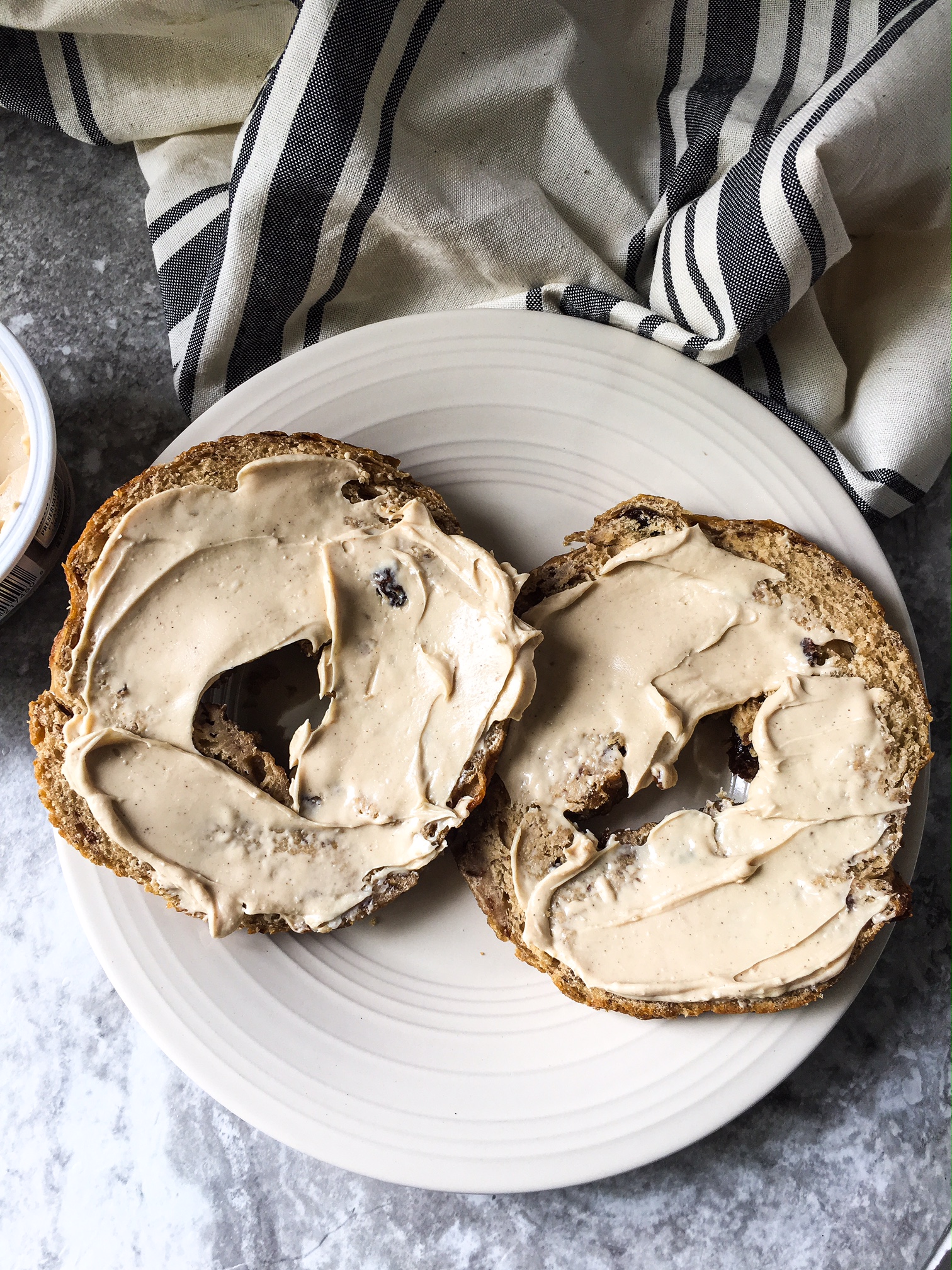 Are you drooling yet? These really might be my favorite recipe to date. Brown sugar raisin bagels all the way!