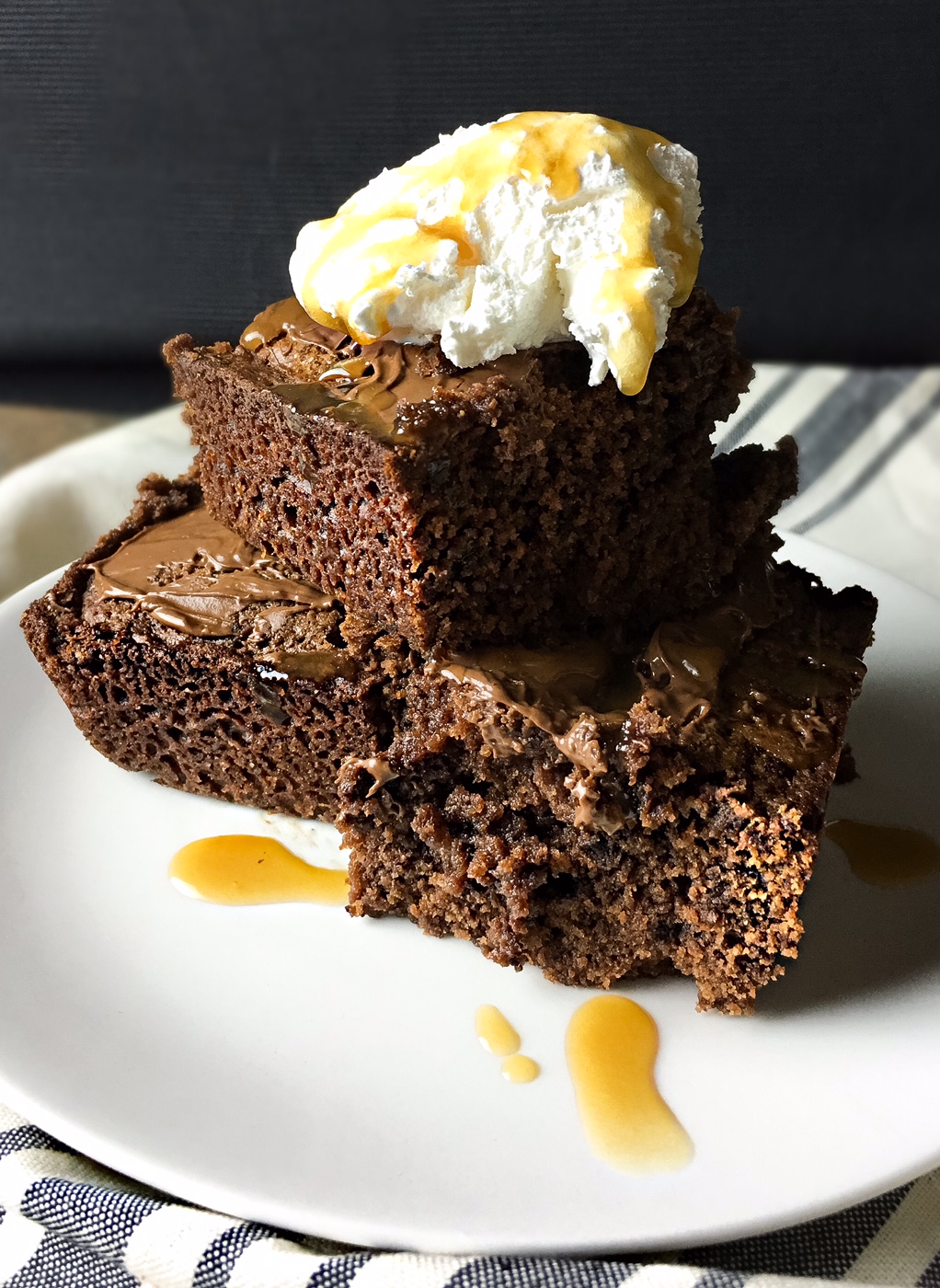 I know – who do I think I am posting two Nutella recipes in a row? I just cannot help myself! I have no idea how I have somehow lumped Nutella and the fall season together. Something about this cocoa hazelnut spread just has my taste buds singing! I also needed a reason to use up the left over caramel sauce from my caramel corn cupcakes.  Picture thick fudgey brownies swirled with caramel and nutella then topped with even more caramel and nutella.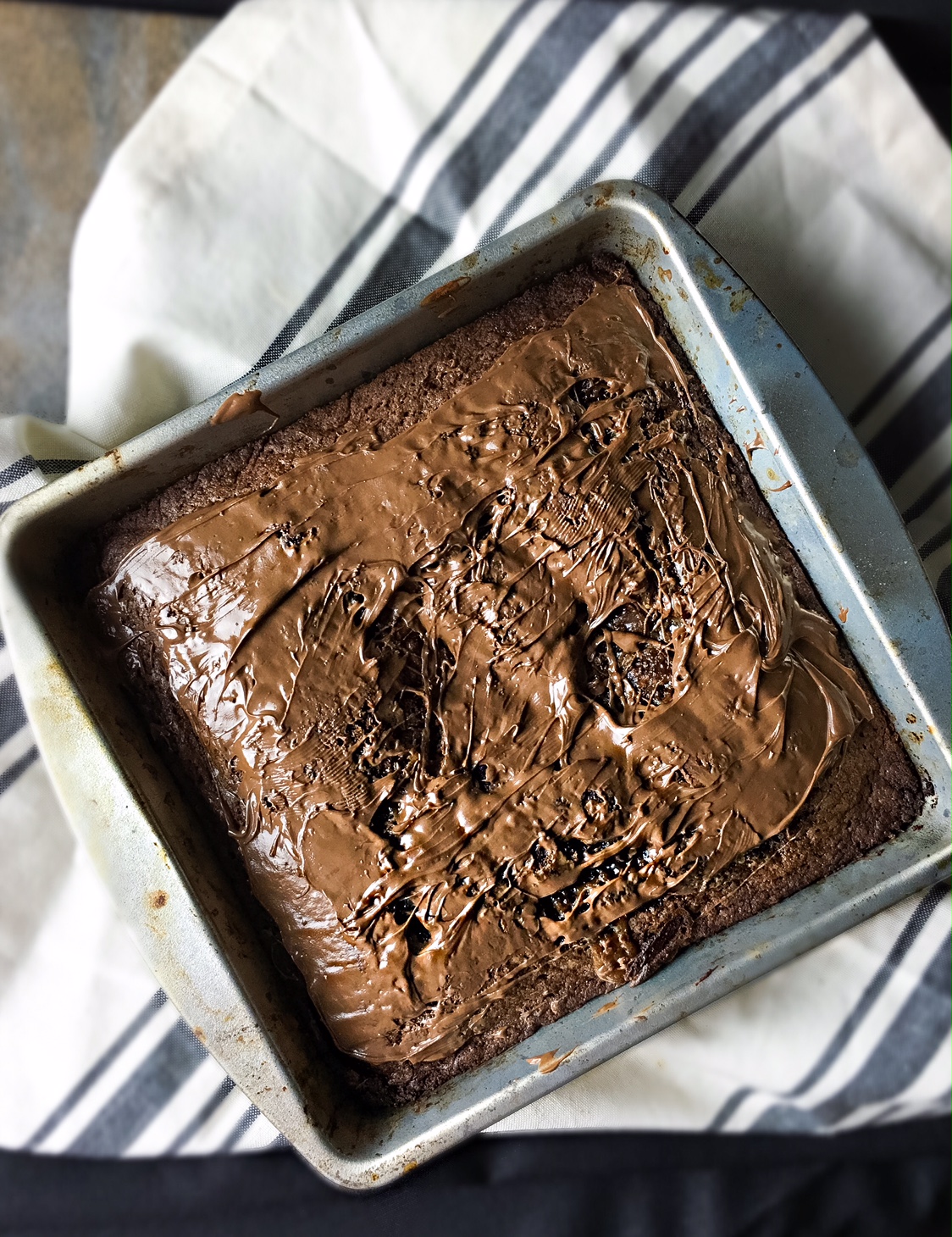 I believe there are two kinds of people in the dessert world. Those who like fluffy cake like brownies and those who like thick gooey almost under baked brownies. I, my friends, relate to the second group of brownie lovers. I have never been a fan of fluffy brownies. When my brownies are gooey soft and melty they are perfection. If these were not already so sweet I would suggest topping with gelato. BUT these are already such a treat. So much chocolate. So much nutella. So much delicious caramel.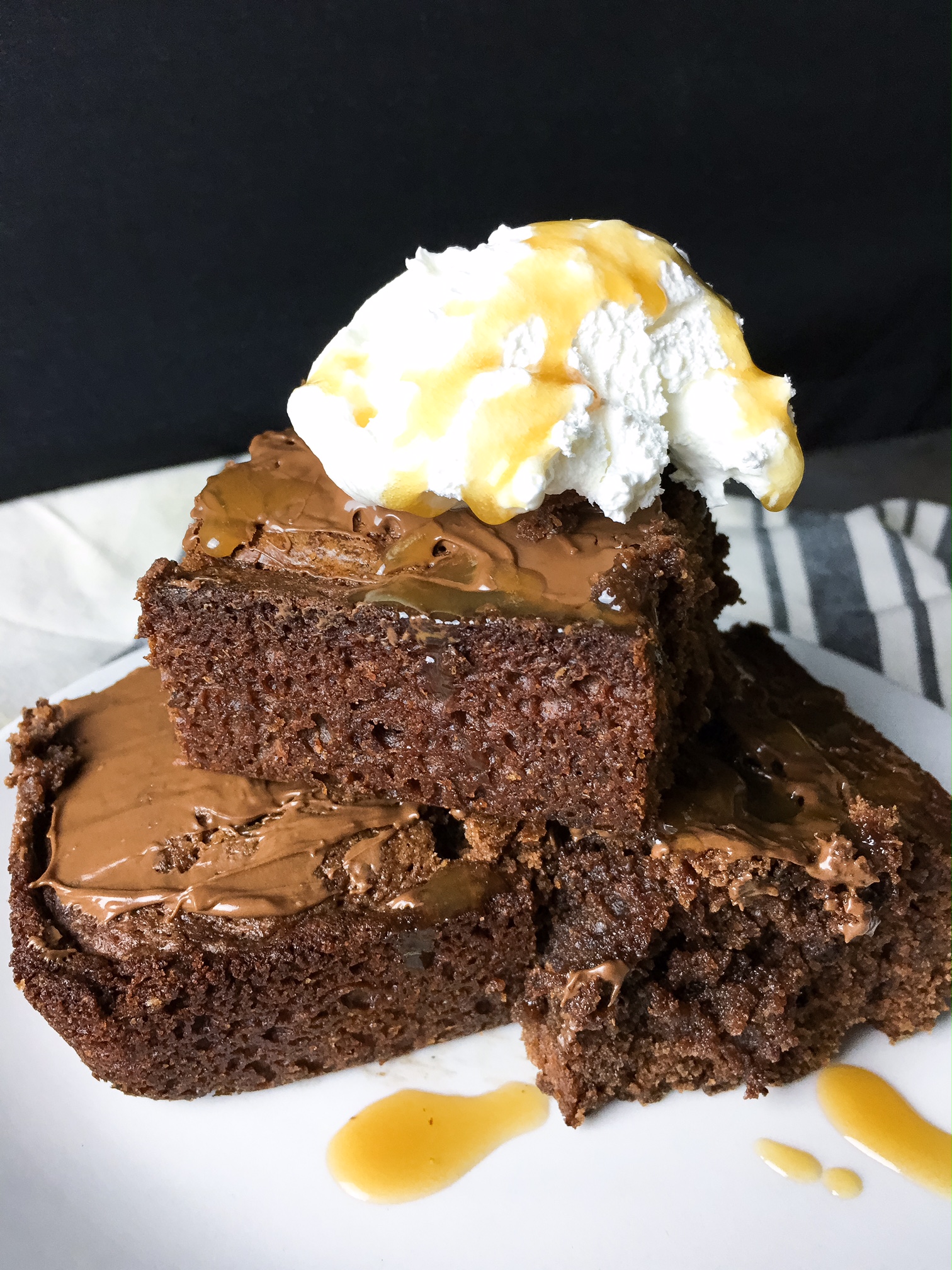 Nutella Caramel Fudge Brownies
Recipe Type
:
Dessert, Brownies
Prep time:
Cook time:
Total time:
Thick fudge brownies with nutella and caramel.
Ingredients
1/4 cup of nutella (plus more for spreading on top)
1/4 cup of caramel (plus more for drizzling)
2 eggs
1 1/2 cup of sugar
3/4 cup of cocoa powder
1 1/4 cup of flour
2 tbsp of water or coffee
1 tbsp of pure vanilla extract
1/2 tsp baking powder
10 tbsp of salted butter melted
Instructions
Preheat the oven to 350 degrees.
Grease a square 8 inch pan.
Whisk the butter and sugar.
Add in the vanilla.
Add in the eggs.
Whisk until slightly thickened.
Mix in the cocoa powder.
Add in the flour and baking powder.
Mix in the water.
Do not over mix.
If the batter looks too thick you can add another tbsp of water.
It should be thick, but thin enough to move around in the pan.
Top the batter with caramel and nutella.
Take a knife and swirl around the top.
Bake for 20-25 minutes or until the center is just barely set.
Let cool.
Spread the top with more nutella.
Drizzle extra caramel over the top.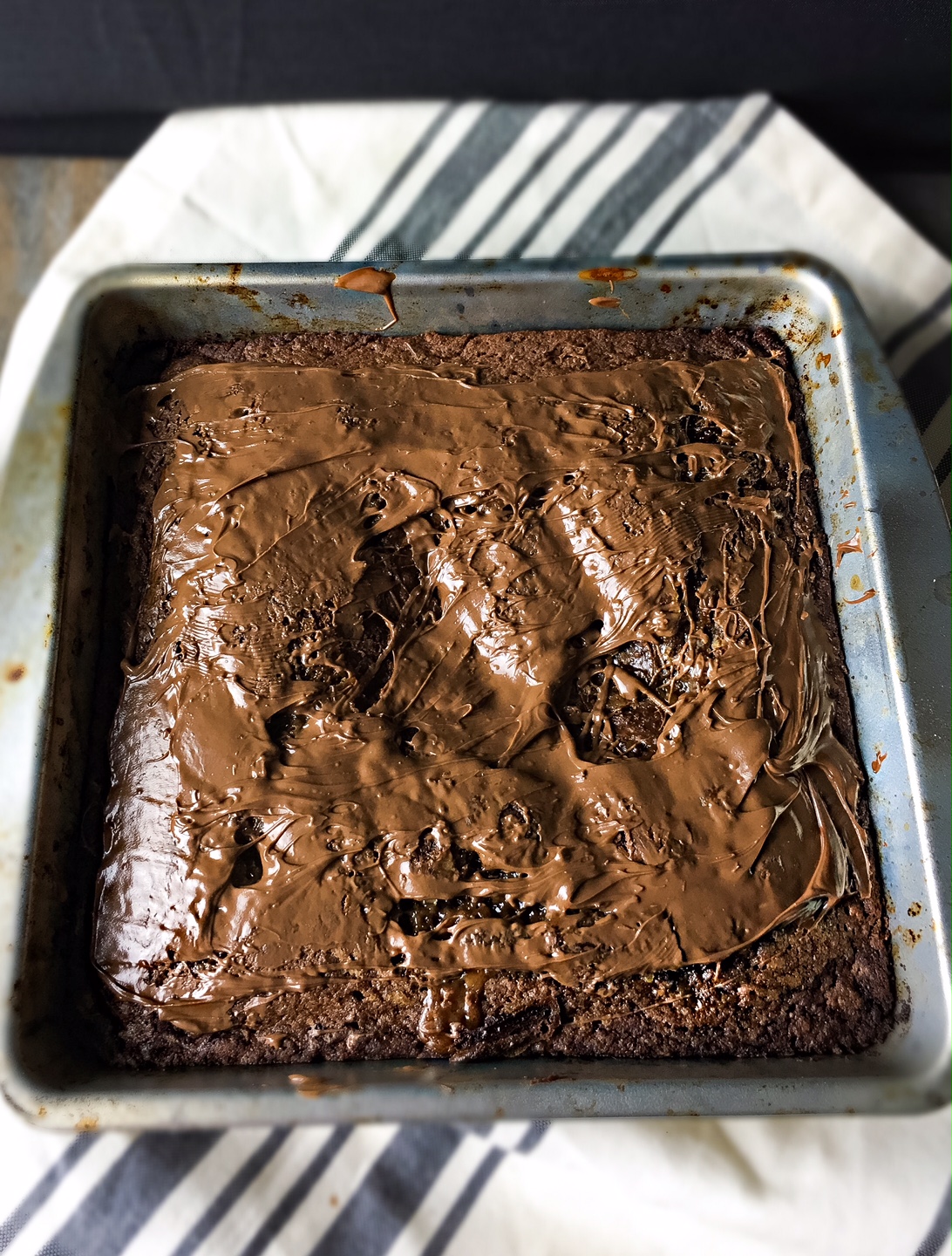 You don't have to make these immediately, but you would honestly be missing out if you didn't! These brownies are so amazing, I am going to give them all away so I don't eat them all in bed watching Netflix!