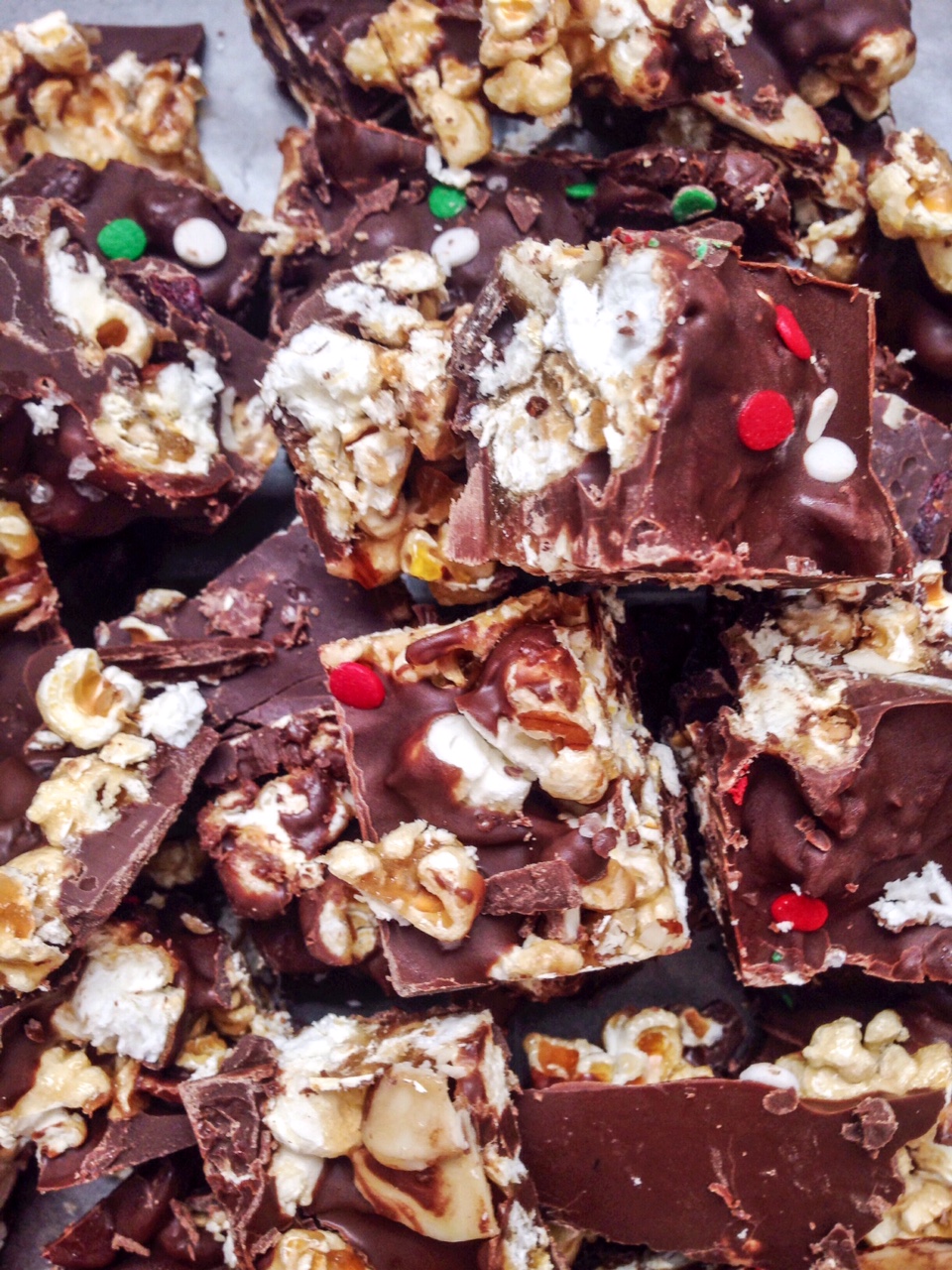 Merry Christmas and Happy Holidays! I hope you all had a blessed day! Today was my first day off in over a week. It was amazing to be able to sleep in for a change. We made sweet orange rolls, sausage rolls and mimosas yuuuuummm.
As stressful as the holidays were this year I am so sad to see them go. If you are like me then you can prolong Christmas and make this sweet holiday treat this weekend.
I have an obsession with salty-sweet combos. I love any treat that starts off with a traditional sweetness and finishes with a bit of salt. This easy snack is exactly that. It really is very simple and it is so easy for presents! You can add anything you want to the mix to customize to your taste. I start with a layer of caramel corn and add sliced almonds, chocolate, craisins, dark chocolate raisins, and sprinkles.
I have always been terrified to make caramel corn because I'm always worried I will burn the caramel. This caramel corn was quick and easy.
I actually made this to bring to work, but 3 hours of a Netflix Fringe marathon later… no more bark. It is addicting!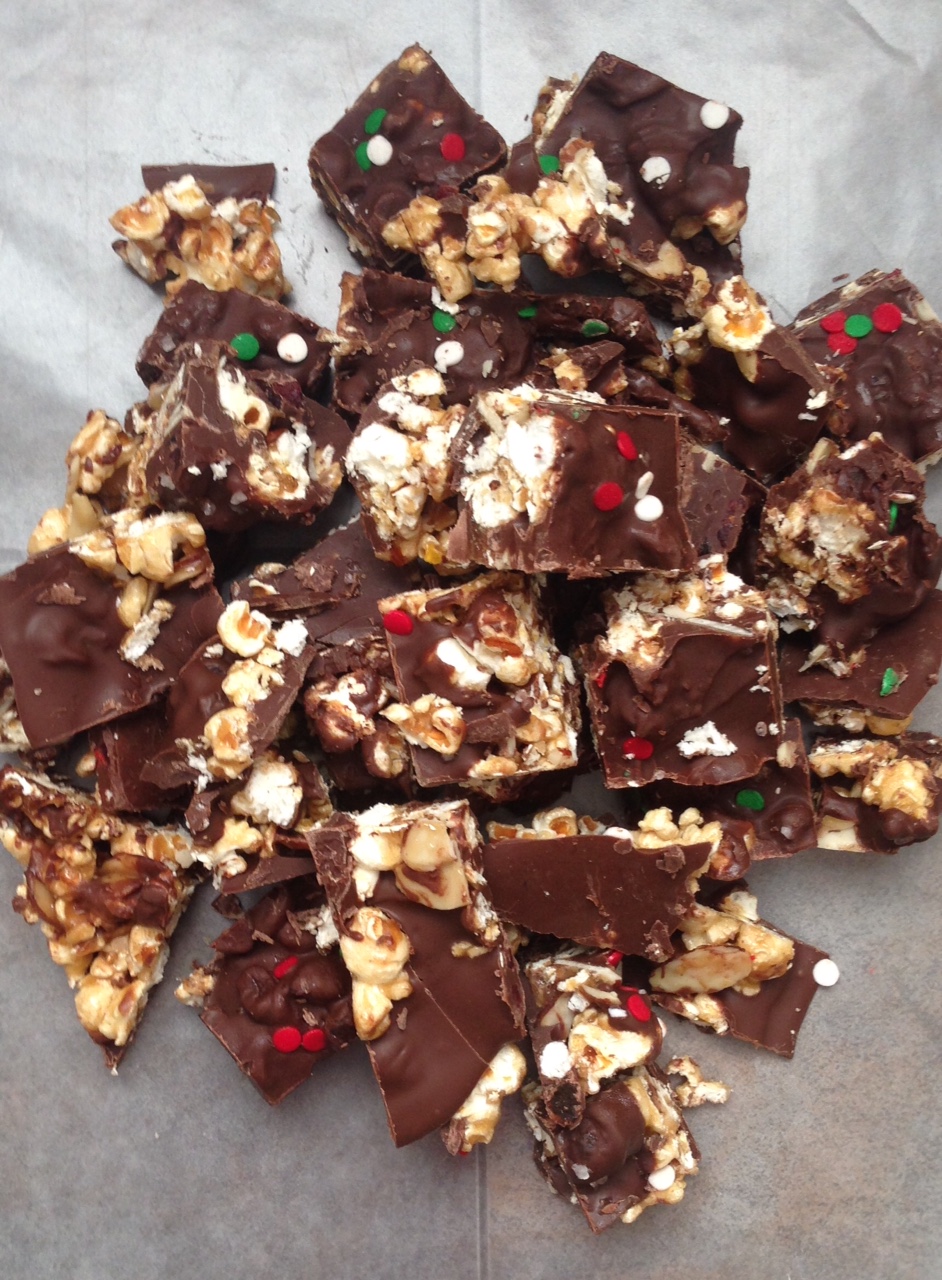 Chocolate Popcorn Bark
Prep time:
Cook time:
Total time:
Chocolate Popcorn Bark. Salty caramel corn covered in chocolate, almonds, craisins, and dark chocolate raisins
Ingredients
3 cups of air popped popcorn
1 cup of dark karo syrup
3 tbsp butter
1 cup of brown sugar
salt
1 cup of melted chocolate ( I liked chocolate bark and dark chocolate)
1/4 cup sliced almonds
1/4 cup craisins
1/4 cup dark chocolate raisins
sprinkles
kosher salt
Instructions
Preheat your oven to 300 degrees.
In a saucepan melt your butter, syrup and brown sugar. Once the mixture comes to a rolling boiling stir constantly for about 2 minutes. Cover your popcorn in the mixture and salt. Spread out onto a baking pan and bake for 30 minutes. Break into pieces with a large wooden spoon or spatula and bake for another 10 minutes.
Let the popcorn cool for at least an hour.
Cover the popcorn in the chocolate, nuts, craisins, raisins, sprinkles and salt. Place in the freezer for at least 30 minutes to harden the chocolate.
Break into pieces and serve.
This is such a great recipe for gift giving. It lasts for up to 5 days in a sealed bag or container. I hope you try it out! Also do not forget, you can change up any ingredients. If you prefer pistachio and white chocolate do it! This recipe is so versatile!