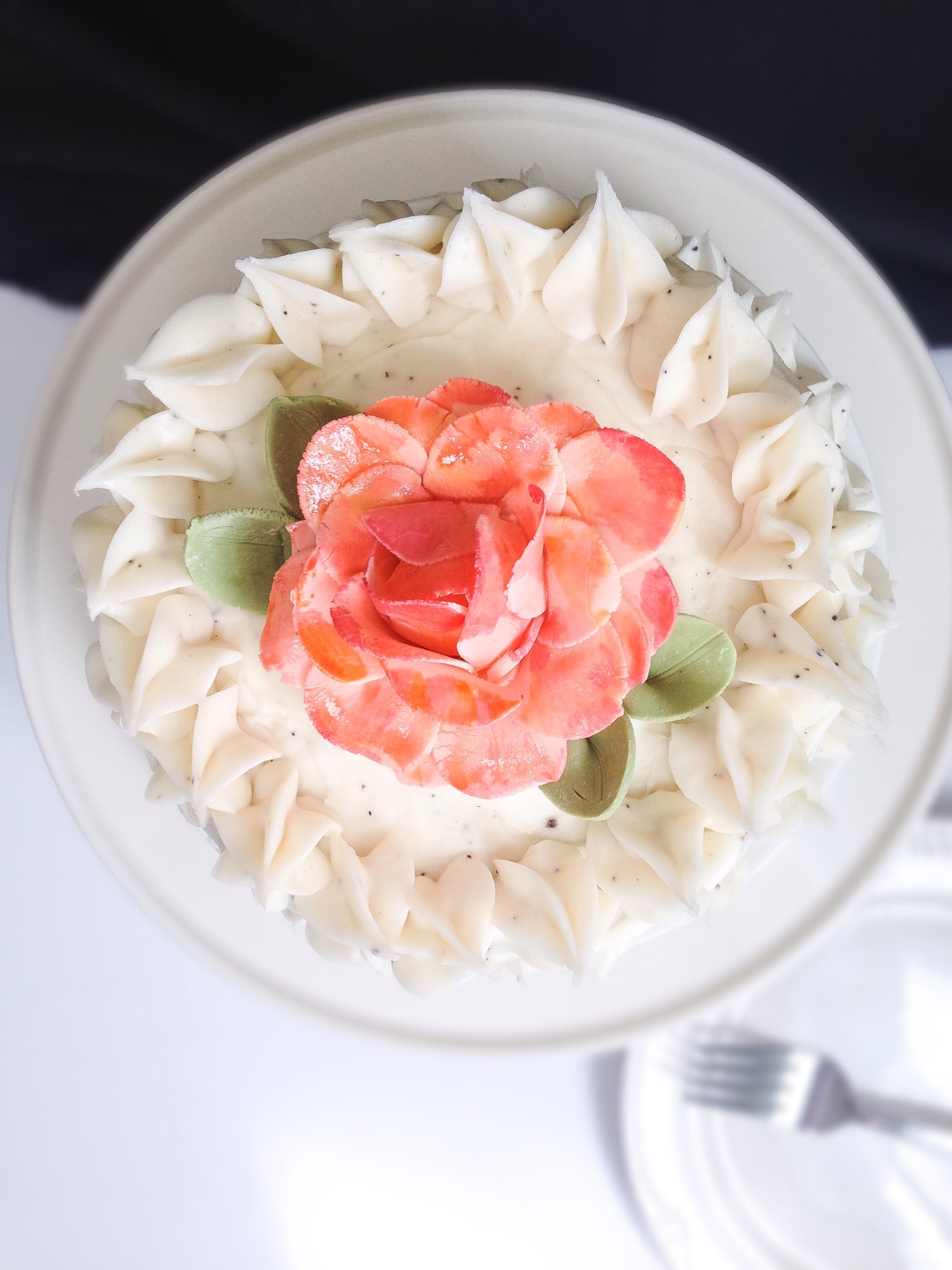 I can't stop looking at gum paste flowers. Seriously. They are so creative and beautiful. Some look so realistic I don't think you can tell a difference at first glance. I really wanted to try creating some roses with gum paste. I bought the Wilton gum paste powder from a craft store, a few different gel food colorings, some powdered sugar and improvised the rest. I saw so many tools to make flowers. I was pretty overwhelmed. I decided to try using what I had at home first before buying any special tools.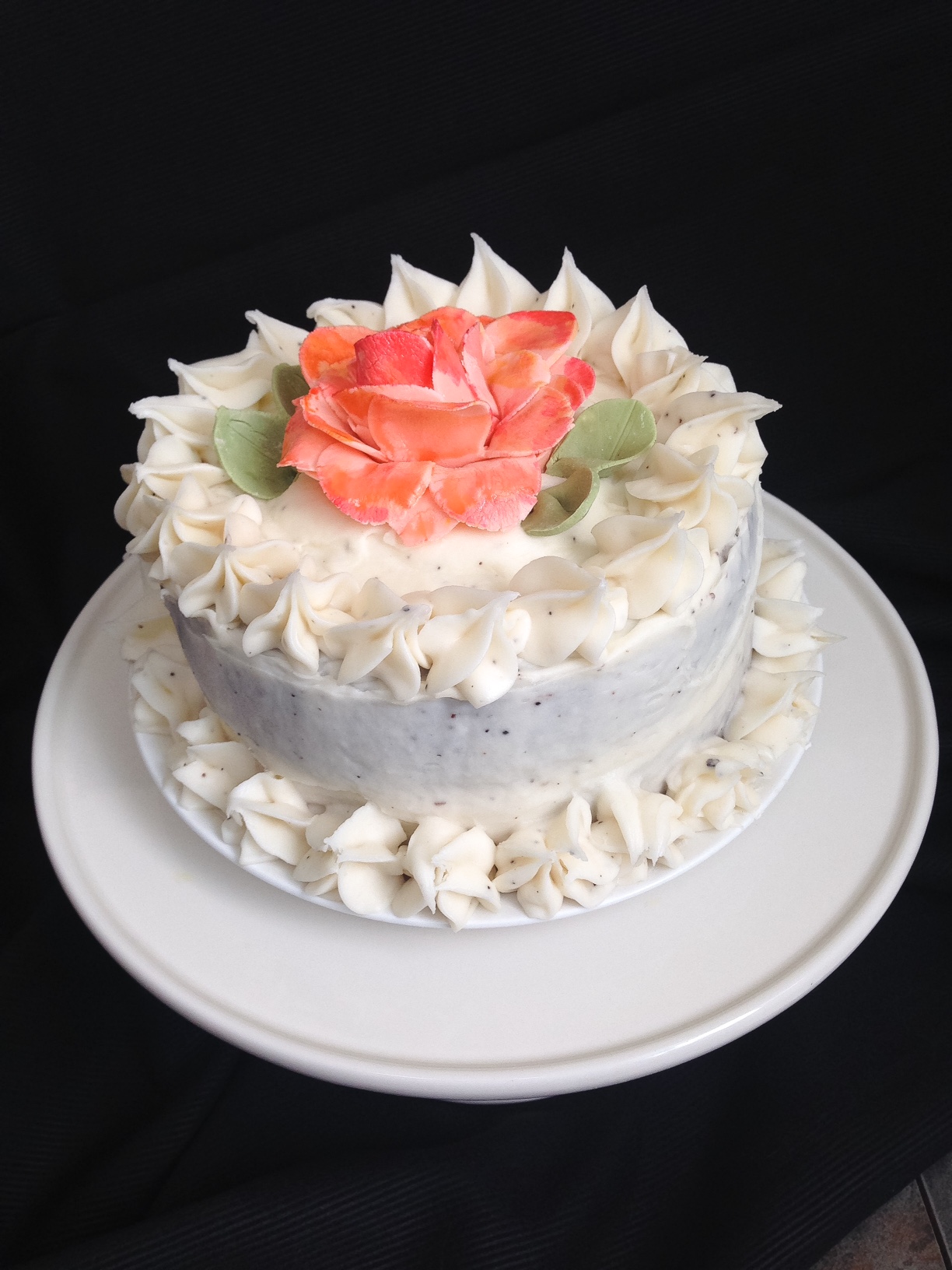 I can't lie. I am pretty impressed with the way this rose turned out. It was extremely time consuming, but not necessarily hard. I think over time it will become second nature. Now this is not a tutorial on how to make these roses. Once I really get the hand of it and know exactly what tools are needed I will definitely share. For now I decided to share this amazing cake recipe. All my favorite things in one sweet cake slice.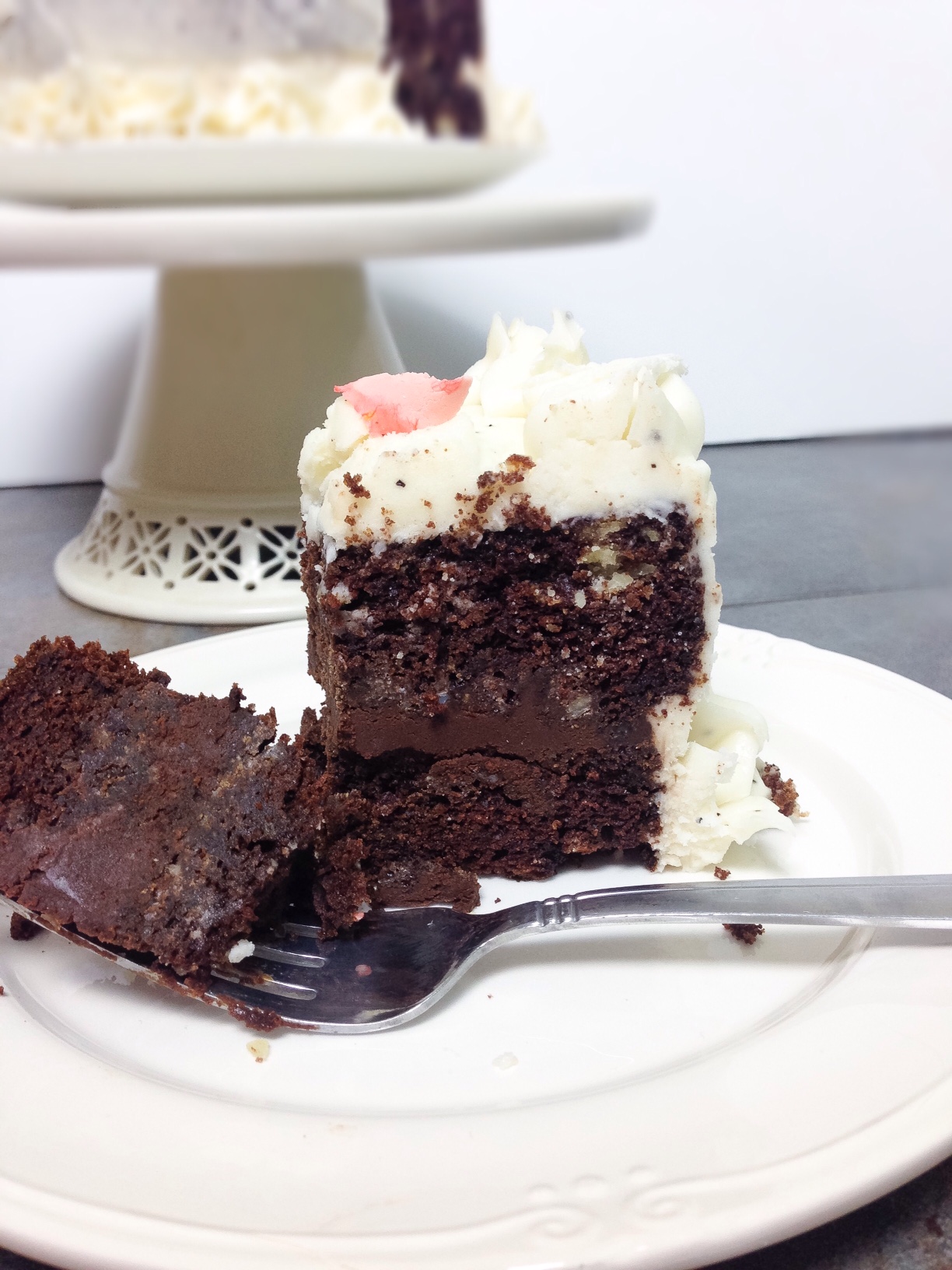 CLICK HERE for my favorite chocolate cake recipe
Chocolate Cake Topped With Mocha Cream Cheese Frosting And Filled With Dark Chocolate Ganache
Prep time:
Cook time:
Total time:
Mocha cream cheese frosting with dark chocolate layers.
Ingredients
For the frosting:
4 ounces of cream cheese
4 tbsps of softened butter
3 cups of powdered sugar
1 tsp vanilla extract
1 tsp instant espresso powder
1 tbsp heavy cream
For the ganache filling:
4 ounces of dark chocolate
1/2 cup of heavy cream
Instructions
For the frosting:
Mix together the cream cheese and butter.
Add in the vanilla and espresso powder.
Slowly pour in the powdered sugar.
Finish off with heavy cream.
Add more or less sugar depending on how creamy you want your frosting. I left mine on the stiff side so I could pipe it on the cake.
For the ganache:
Heat the cream in a sauce pan on medium low.
When the cream begins to bubble remove from heat and add chocolate.
Mix until thickened.
Let cool before using.
Assembly:
After your cake layers have cooled (don't forget to click the link for my favorite chocolate cake!) add the ganache to the middle of the cake. Place in the fridge until ganache has set and slightly hardened. Frost the cake with your cream cheese mixture. I used my left over frosting to pipe an edge around my cake.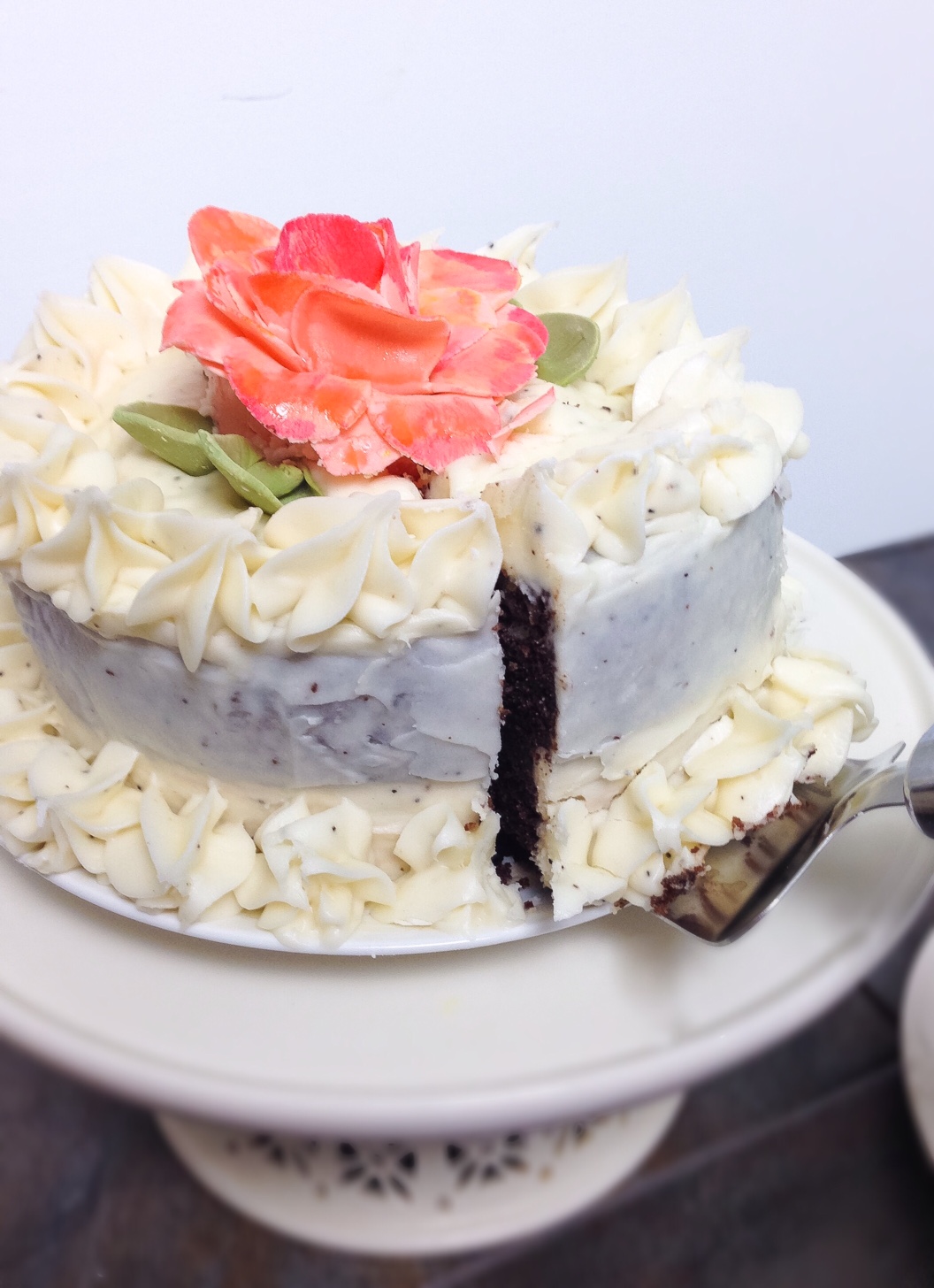 I recommend keeping this cake cool until you are ready to eat. The ganache will melt in your mouth like a truffle!