My wedding is only 3 months away!!!! I am in extreme wedding boot camp mode. I've been reading through so many keto articles lately trying to jump start this last push to lose weight. We were pretty relaxed with our diet during the holidays. Plus Patrick did a special order of my all time favorite candy and filled our fruit bowl with oh henry bars. Have you ever had an oh henry? They are very similar to a baby ruth, but also has a layer of caramel. We still have a fruit bowl filled, but I refuse to eat any more until after the wedding!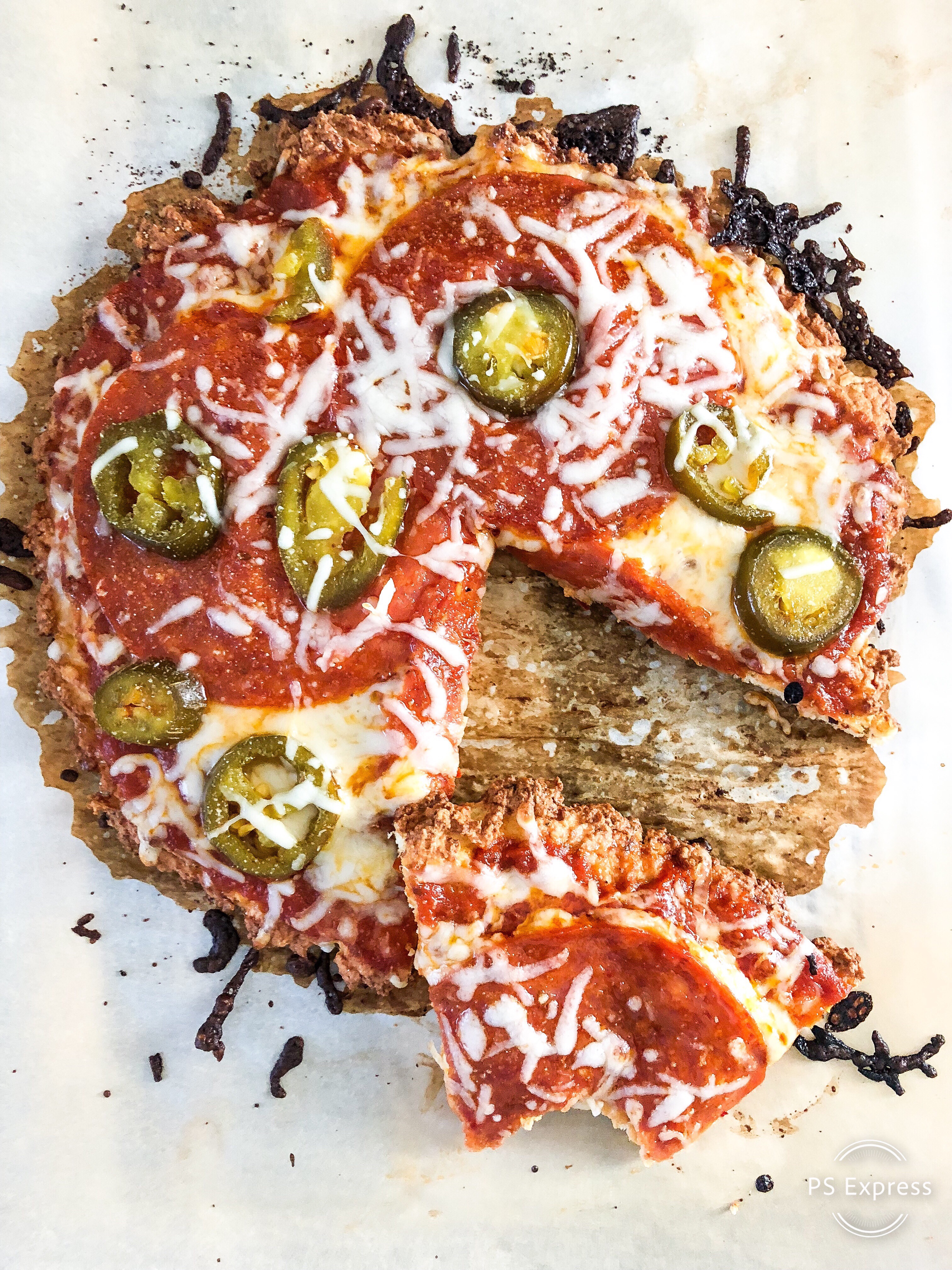 This low carb pizza is perfect for anytime of the day. You can swap the pepperoni for bacon and eggs to make a delicious breakfast pizza.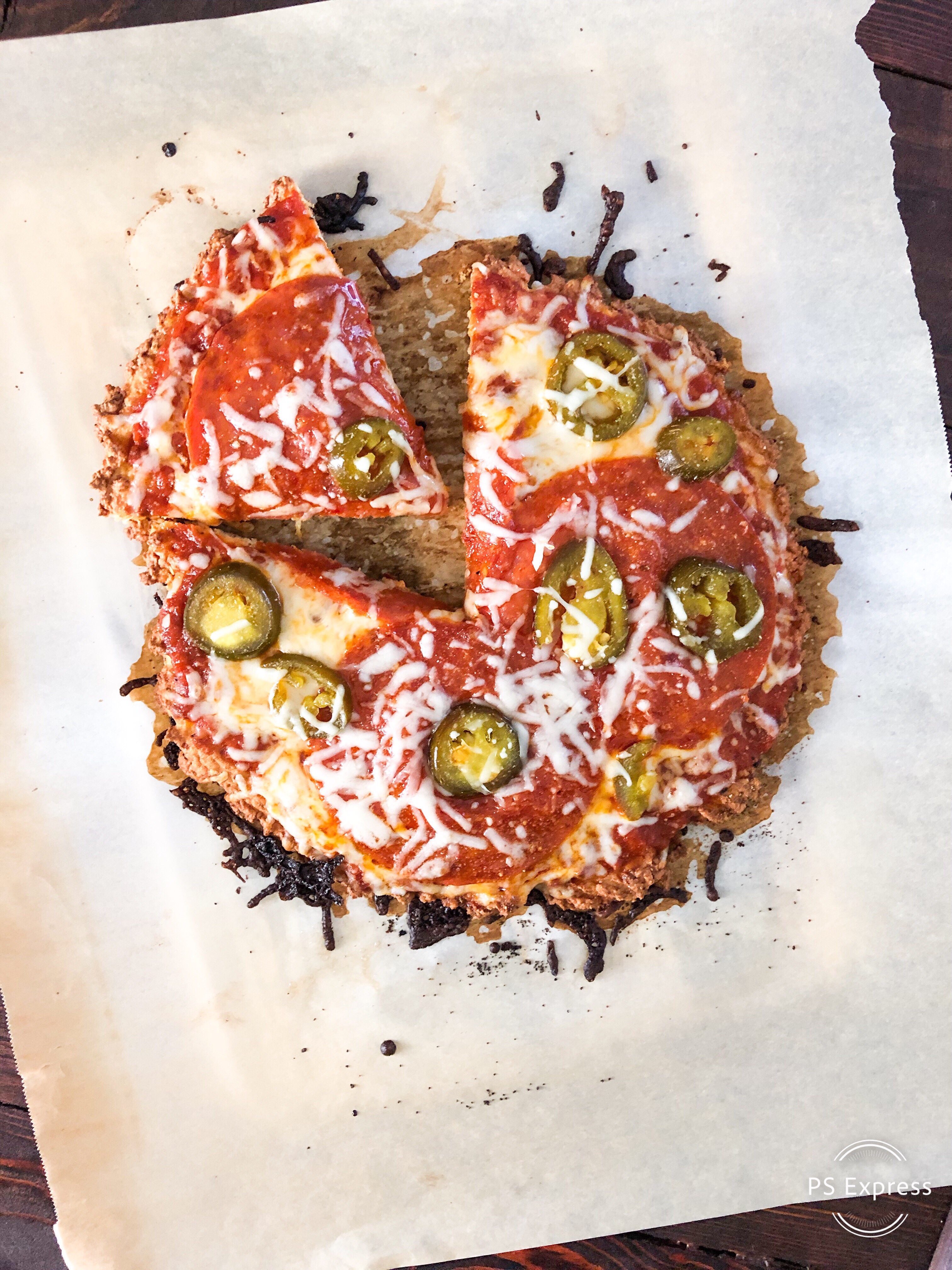 I used low sugar marinara, thin sliced deli pepperoni, jalapeños, and mozzarella. The whole process took around 30 minutes which is shorter than the time to make real pizza dough.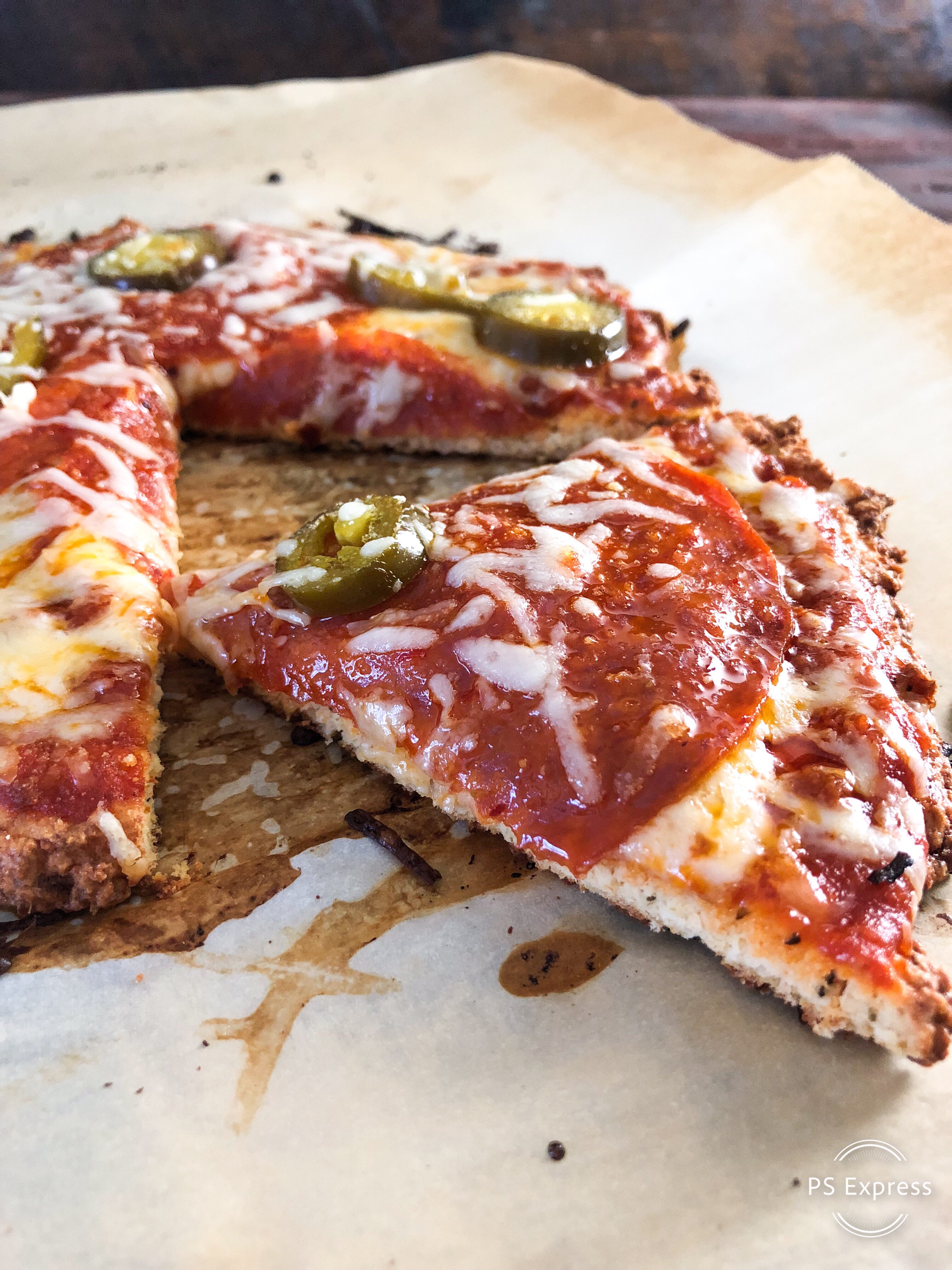 I was really impressed by the structure of this pizza. It held up really well and the bottom had a nice crust.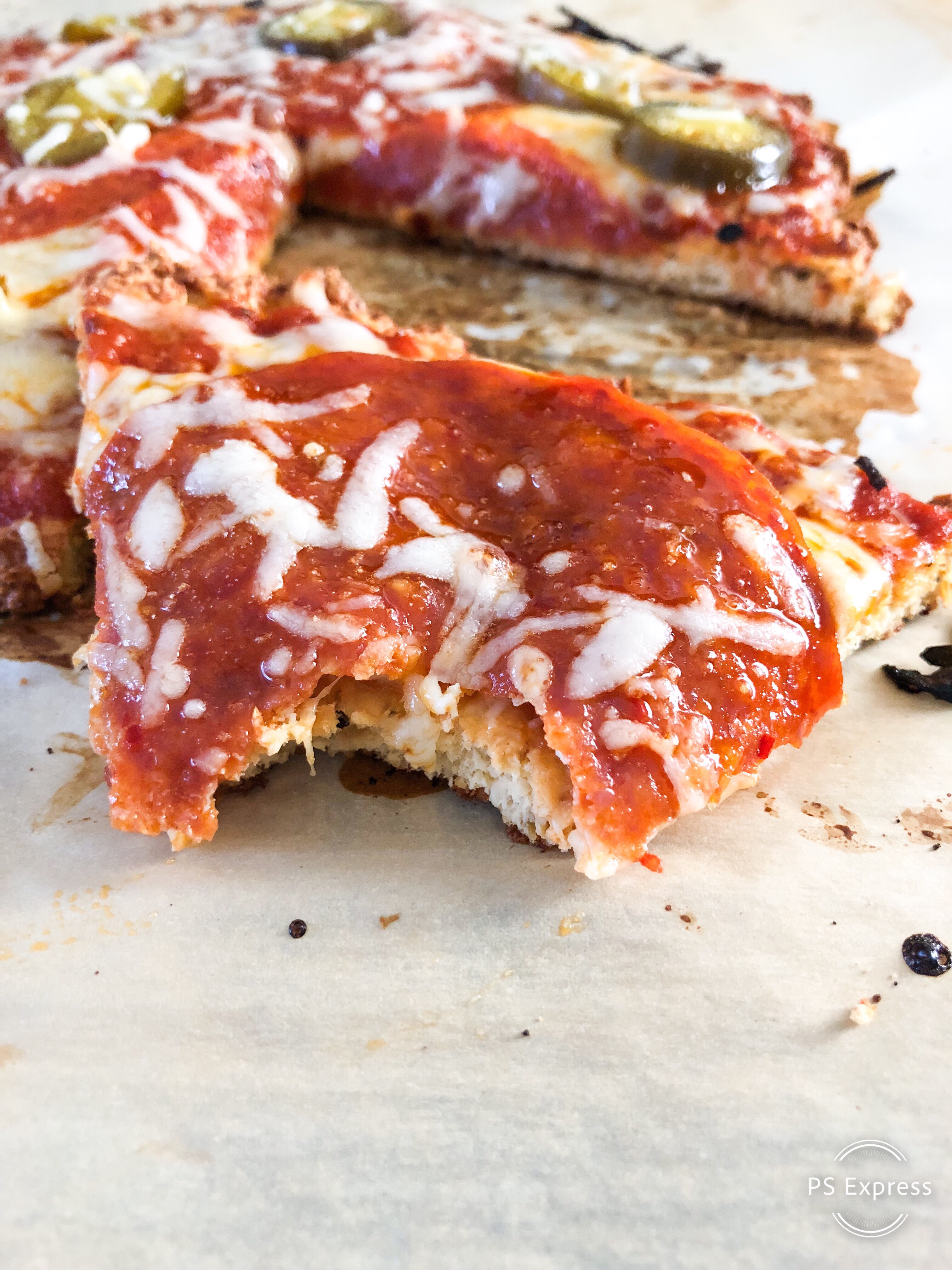 Ingredients
6 oz of chicken breast
1/2 tsp of garlic
Egg 1
1 tsp of herbs oregano, basil
Salt and pepper
1/2 cup of mozzarella
Low sugar marinara
Toppings of your choice
Directions
Preheat the oven to 400 degrees
Roast the chicken with the herbs for 15 minutes or until cooked
Cool for a few minutes and toss into a food processor with the garlic, salt, pepper, and 1/4 cup of mozzarella
Add the egg
Pat onto parchment paper lined pan
Bake until golden brown about 5 minutes
Add the rest of the cheese and your toppings
Bake until cheese melts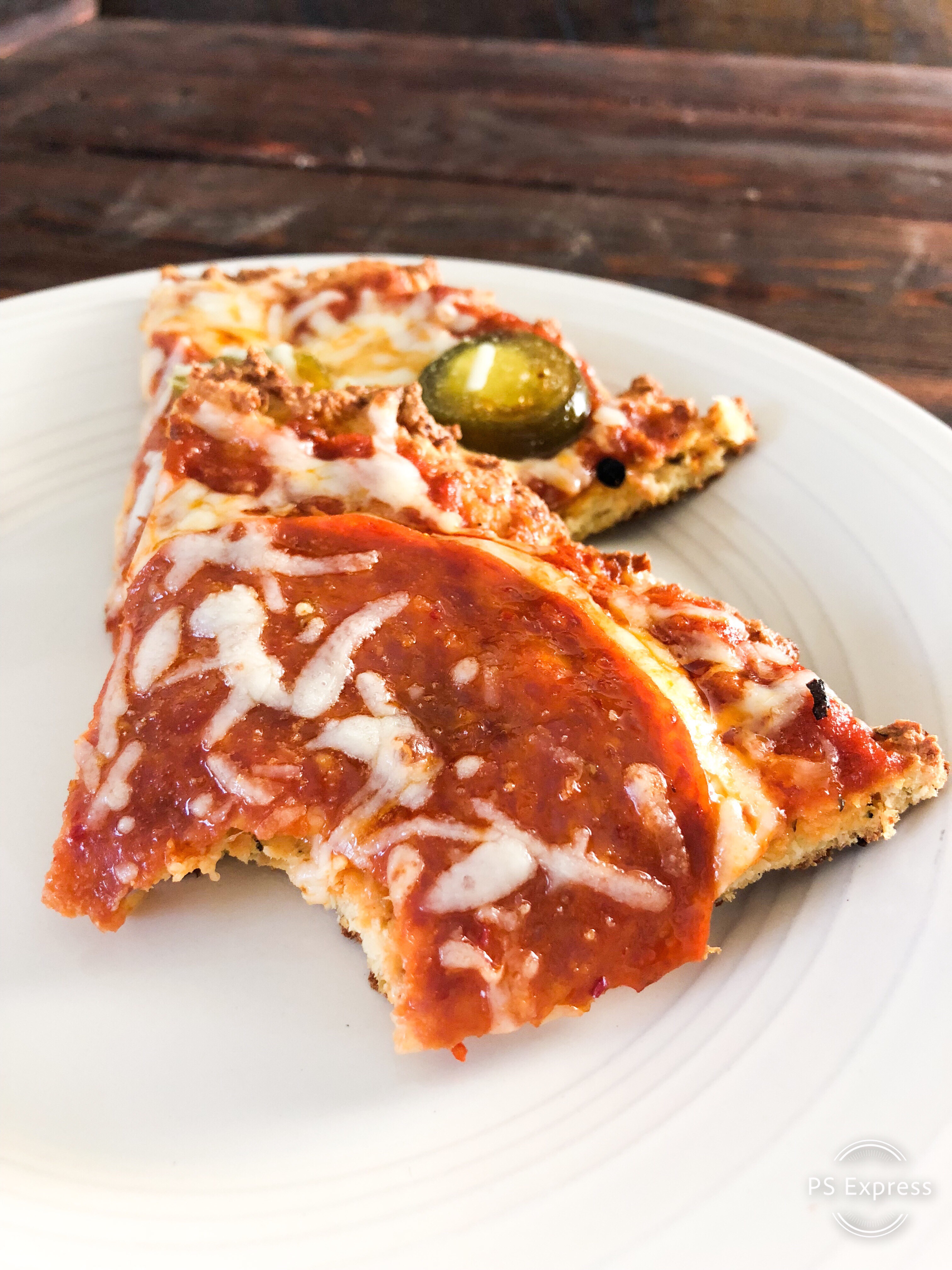 Enjoy!!