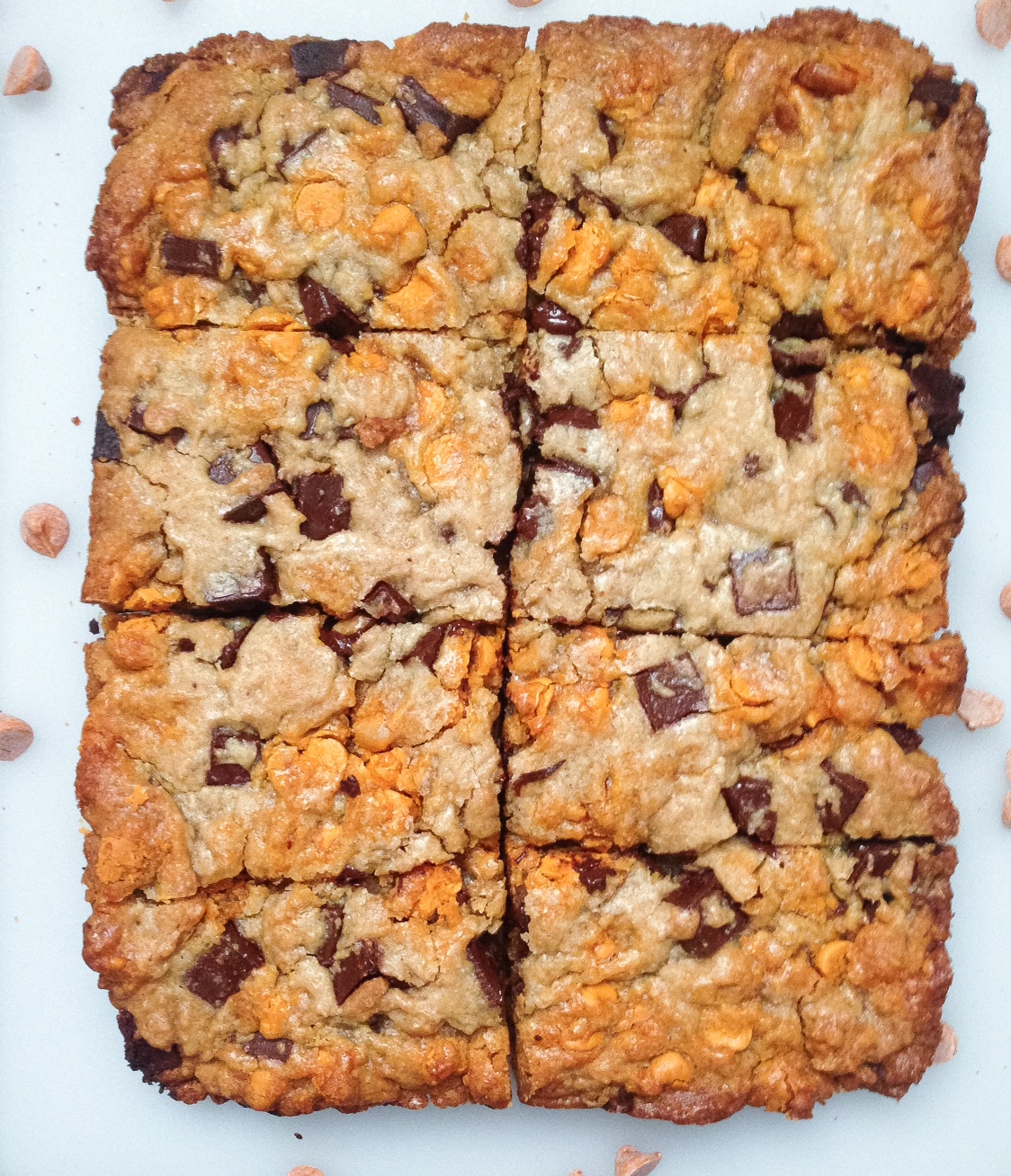 Now that I have been working on eating clean for over a month I have often been splurging on the weekends. 1. that is when I do most of my baking, cooking, and editing. 2. that is when Patrick and I have the same days off and usually go try new restaurants. Which by the way- I found the most amazing Mexican restaurant. Seriously! The best guacamole I have ever tasted. And are you ready? This is a little drive through place by my house. When we first moved to the neighborhood we would pass it and immediately judge the cheesy logo and the fact that all the meals were ready in minutes. Then we started noticing that this place was ALWAYS PACKED. Always a line wrapped around the drive through and the inside standing room only. We finally decided we needed to know what the hype was about. My chicken burrito was packed with spicy chicken thigh meat, fresh veggies and the most flavorful guacamole. Plus they give you a side of house made pickled jalapenos and carrots. Delicious!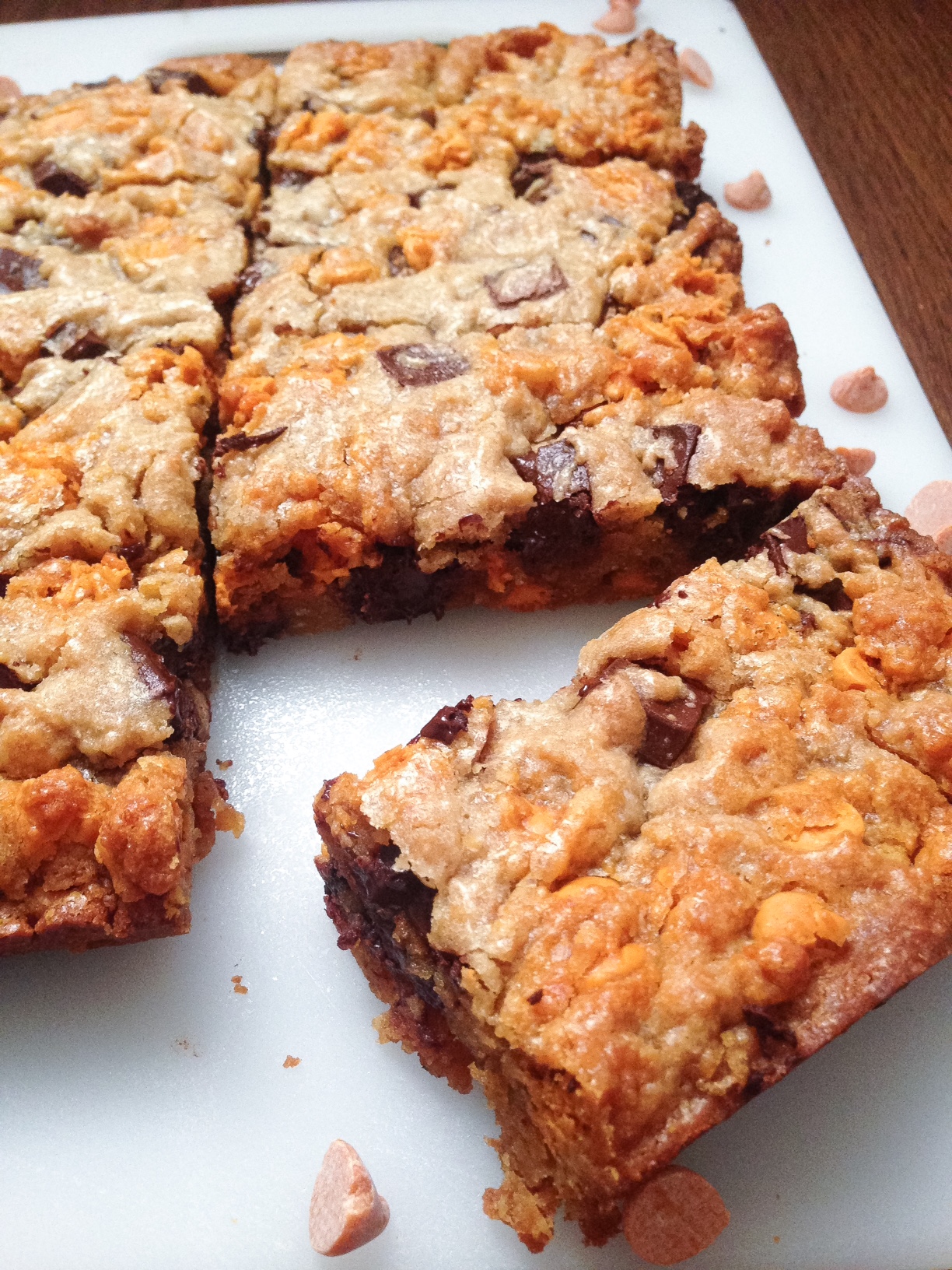 Okay okay back to these cookies. They were inspired by my browned butter chocolate chunk cookies that I keep an never ending supply of in the freezer. I wanted to keep this recipe as simple as possible. I tried to keep everything at either 1 cup or 1 teaspoon. Originally I wanted this to be a drop cookie recipe, but the batter was a little loose. I am so glad I baked them as a bar. The texture came out perfect!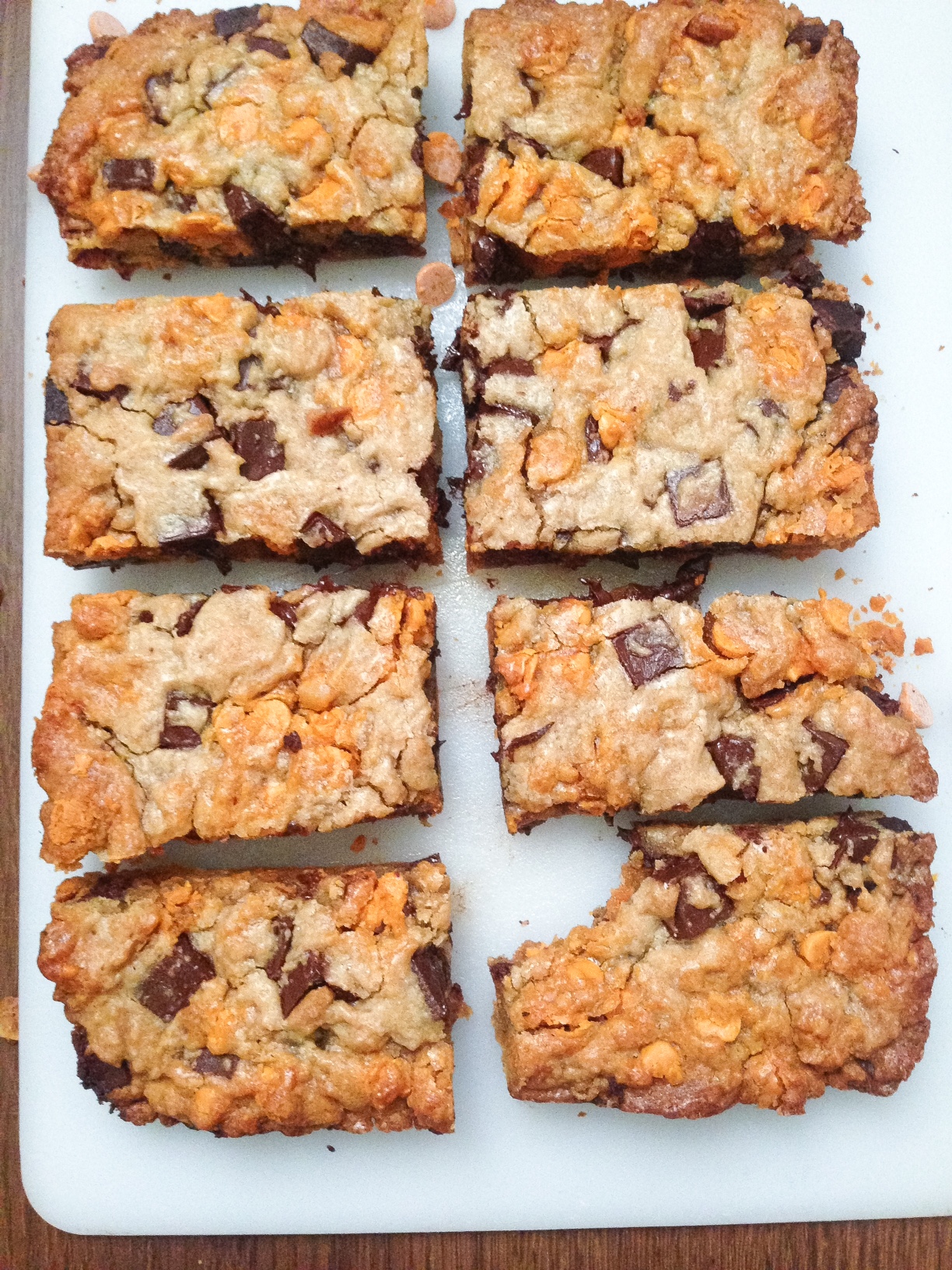 Imagine a dense brownie packed with chocolate and caramel, now imagine that fudge texture replaced with the gooey center of a warm chocolate chip cookie. Now add a little finishing salt. Mmmm. Perfection. I personally like the edges, but Patrick will eat around the edges. It kind of works out for us.
Dark Chocolate Salted Caramel Blondies
Prep time:
Cook time:
Total time:
Serves:
8 large bars or 16 small bars
Dark chocolate salted caramel blondies
Ingredients
1 egg room temp
1 cup of AP flour
1 cup of packed light brown sugar
1 tsp molasses
1 tsp vanilla
1/8 tsp of salt
1 cup of dark chocolate chunks
1 cup of salted caramel chips or butterscotch chips (I found caramel at Kroger)
kosher or flaked salt to finish
Instructions
Preheat the oven to 350.
Prepare a brownie pan or glass 8 inch pan with cooking spray
Mix the egg and sugar
Add in the molasses and vanilla
Fold in the chocolate and caramel
Mix in the salt and flour
The batter should look wet, but still hold shape. If your batter is too liquid-y add 1 tbsp of flour.
Bake for 20 minutes or until golden brown.
Do not overbake
As soon as they look golden brown pull them out of the oven and let cool. They will finish baking in the pan.
I hope you enjoy! Feel free to customize. Try different flavor chips, add nuts or bourbon! If you add alcohol just replace the molasses and remember to add flour.
Enjoy!