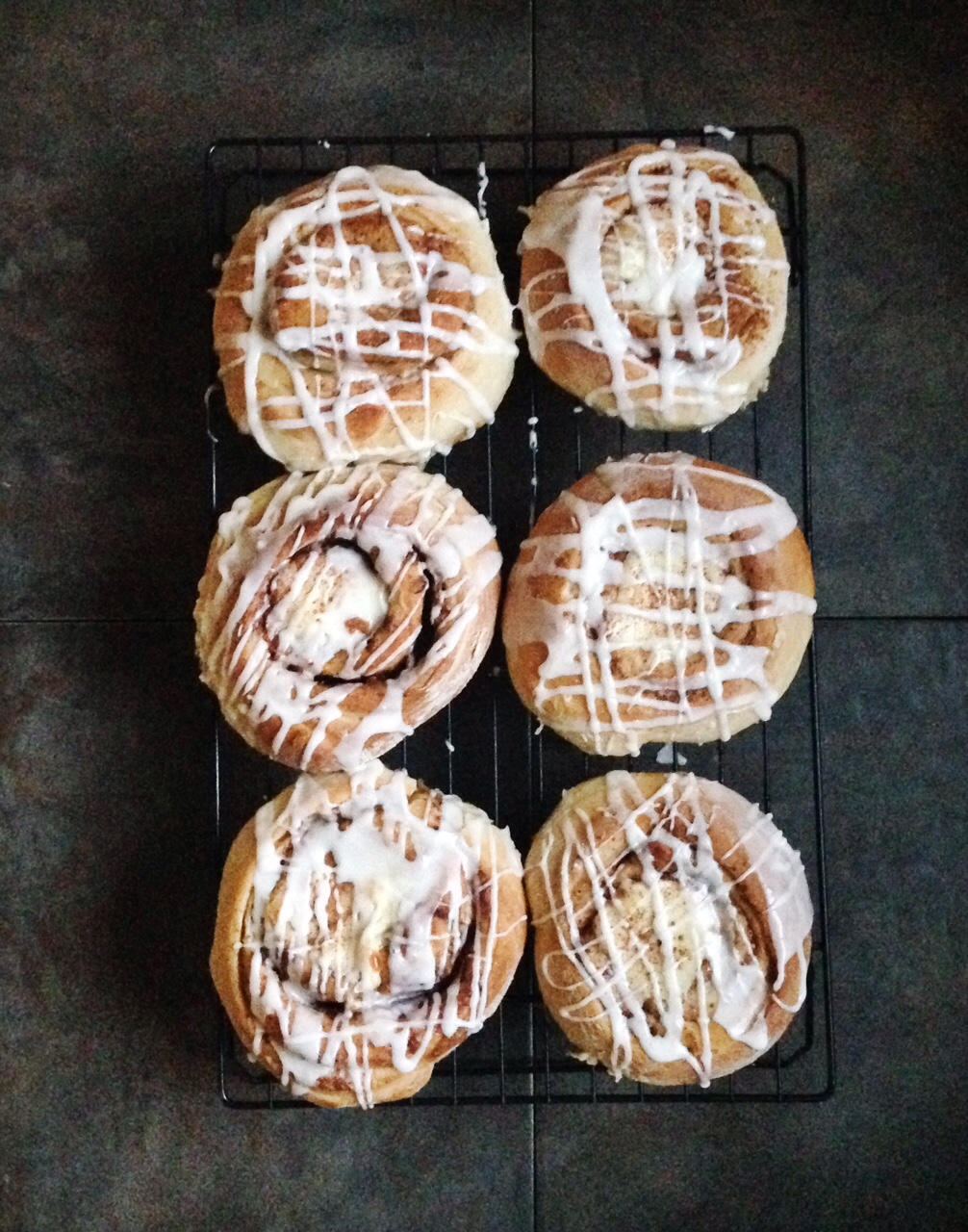 What do you do when you can't decide between a cinnamon roll and a danish? Well if you are me you make both. Together. As one.
I was pouring the ingredients for cinnamon rolls into my bread maker when it dawned on me. I didn't have to choose one or the other. Instead of baking them in a traditional way I could bake them on a jelly roll pan and top them with a cream cheese filling.
This dough is so airy and sweet. I usually make cinnamon rolls with bread flour, but this time I swapped it out with an all purpose flour. This yeast dough is so light with the perfect cinnamon brown sugar swirl. The filling is a simple vanilla cream cheese, not too sweet or over powering. To finish this delicious pastry I drizzled an almond glaze. All of the flavors compliment each other and they came together so easily!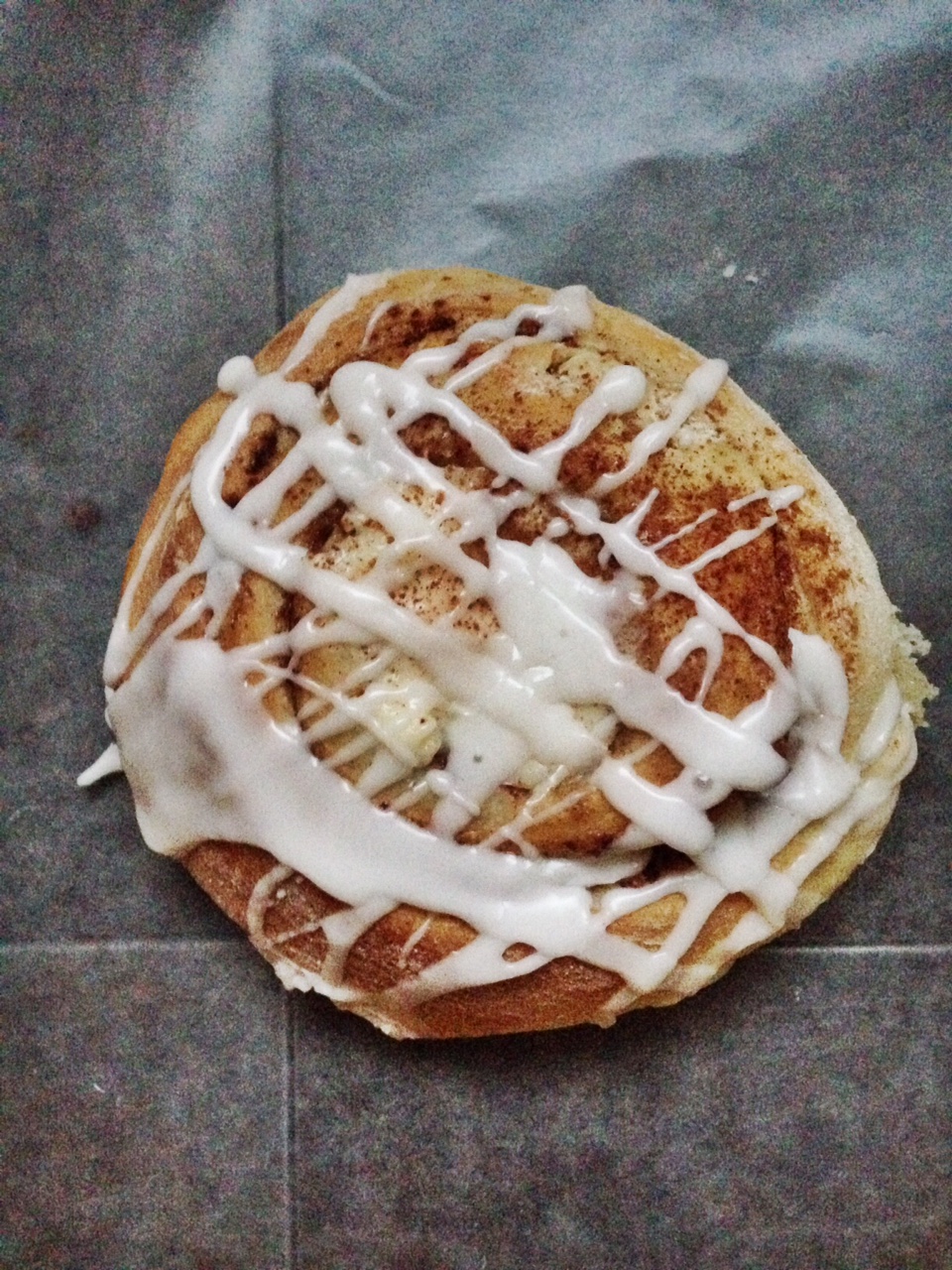 This is the most amazing holiday breakfast. If you have a lot of guests that will be around just pop some of these in the oven! They last for 3 days in an airtight container and taste just as amazing warmed up.
Cinnamon Roll Danishes
Prep time:
Cook time:
Total time:
A mix between a classic cinnamon roll and a savory cream cheese danish.
Ingredients
For The Dough
2 1/2 cups AP flour
1 cup melted butter (divided)
1 pack of fast active yeast
1/4 cup of sugar
1 cup of warm milk
1/2 tsp salt
2 eggs
1 tbsp cinnamon
1/2 cup brown sugar
1/2 cup powdered sugar
For The Cream Cheese Filling
4 ounces of cream cheese
1 tsp vanilla extract
1 tsp heavy cream
For The Glaze
2 tbsp heavy cream slightly warmed
1 cup of powdered sugar
1 tsp almond extract
Instructions
For The Dough
Preheat the oven to 375. In the bread maker add in the sugar, yeast and milk. Top with the flour, salt, eggs, and butter. Set to your bread makers dough setting. You can also use a mixer with a dough hook if you do not have a bread maker.
Place dough on a floured surface and roll out into a rectangle shape. I roll mine out to 1/2 an inch thick. Brush on the other half a cup of melted butter and sprinkle the cinnamon, brown sugar and powdered sugar onto the dough.
Begin rolling the dough up fairly tight. As you are rolling make sure you are tucking the sides in so the filling does not fall out.
Let sit for 5 minutes,
Cut into 1 inch sections. Place flat on a jelly roll pan. Make sure to leave room for the rolls to rise and expand. Push the middle section down lightly to make a dent for the cream cheese filling.
For the filling
Mix the cream cheese, cream and vanilla until smooth and creamy. Top each pastry with a generous spoonful of the mix.
Bake for 25 minutes until golden brown. The very center will not fully set until after cooling. Place on a cooling rack to avoid a crunchy bottom.
For the glaze
Mix the powdered sugar, cream and almond extract until very thick and creamy. Dip a spoon into the mixture and wave the spoon over the pastries for a fun drizzle. Top with more cinnamon!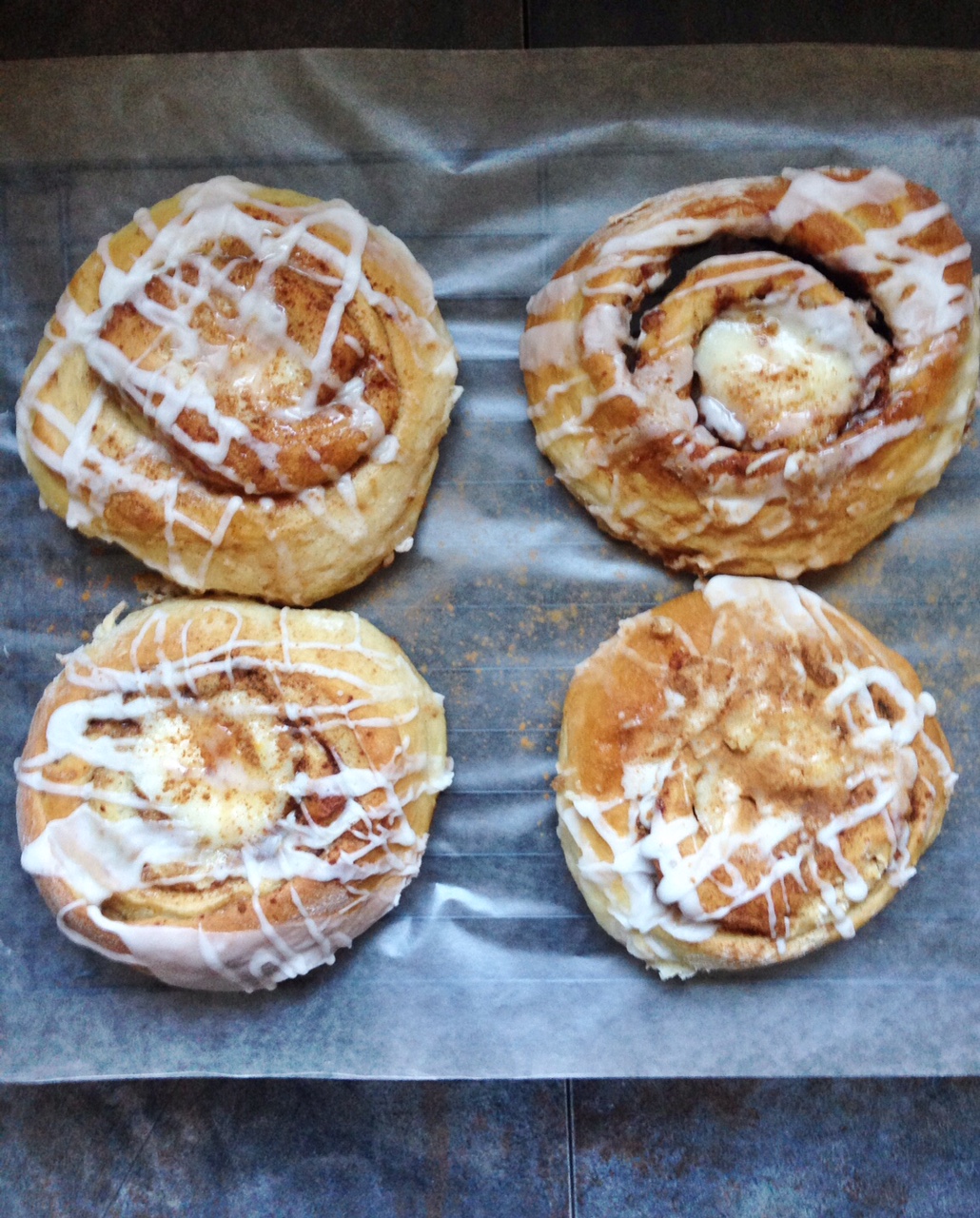 Make sure to take a big bite for me! Enjoy!