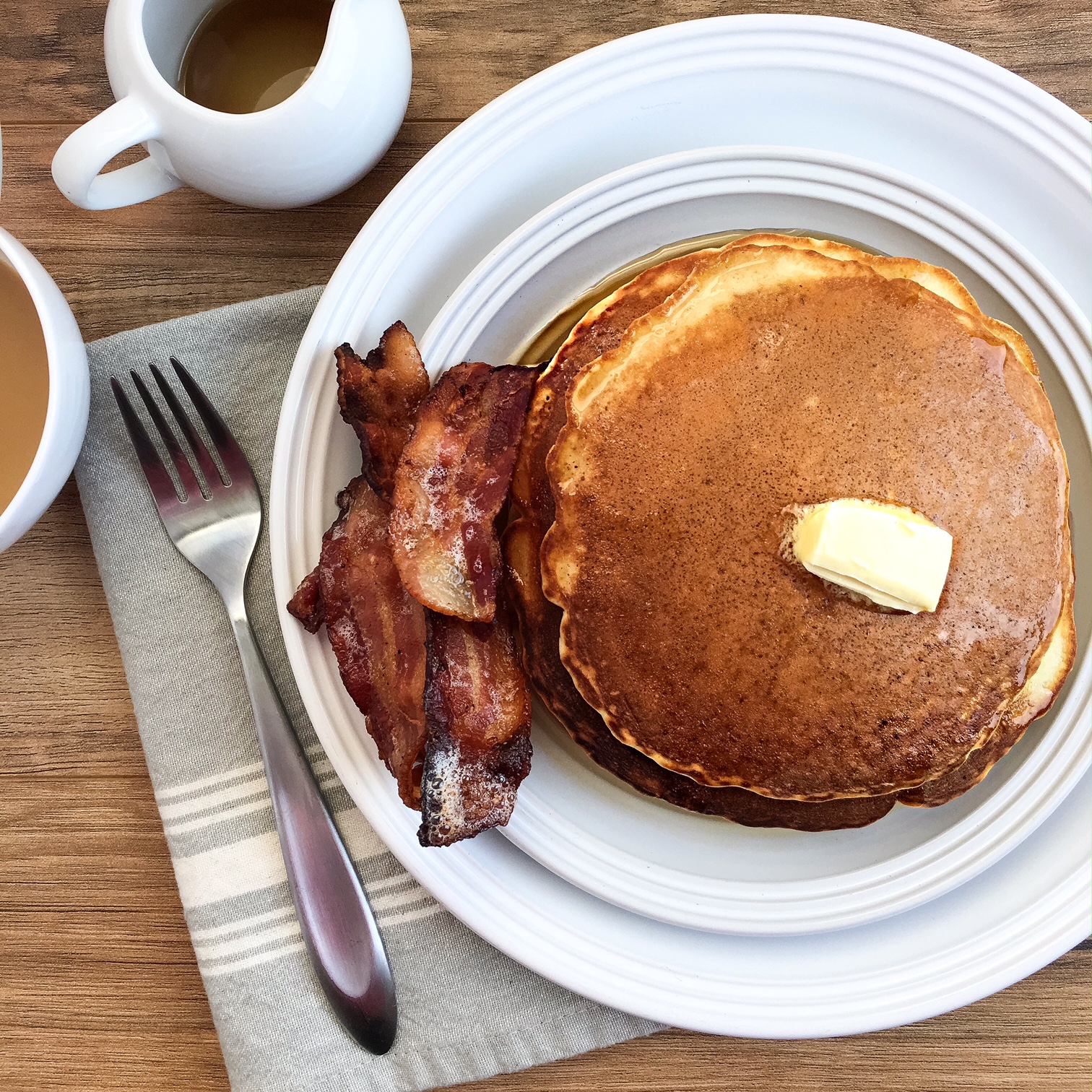 Happy cheat day! I did it! I made it another week without my beloved Diet Coke, grains, dairy, and sugar! So now it is time to cheat a little. As I mentioned last week – I will be allowing myself one day a week without restrictions not to binge, but to create in the kitchen. And this is the first thing that came to mind. After searching high and low I finally found some sugar free bacon. I fried up half a pound this morning trying to come up with a recipe. Bacon syrup was born. I tried to google a few recipes and I could not find anything. Not even on Pinterest. I saw lots of maple bacon recipes, but no bacon syrup.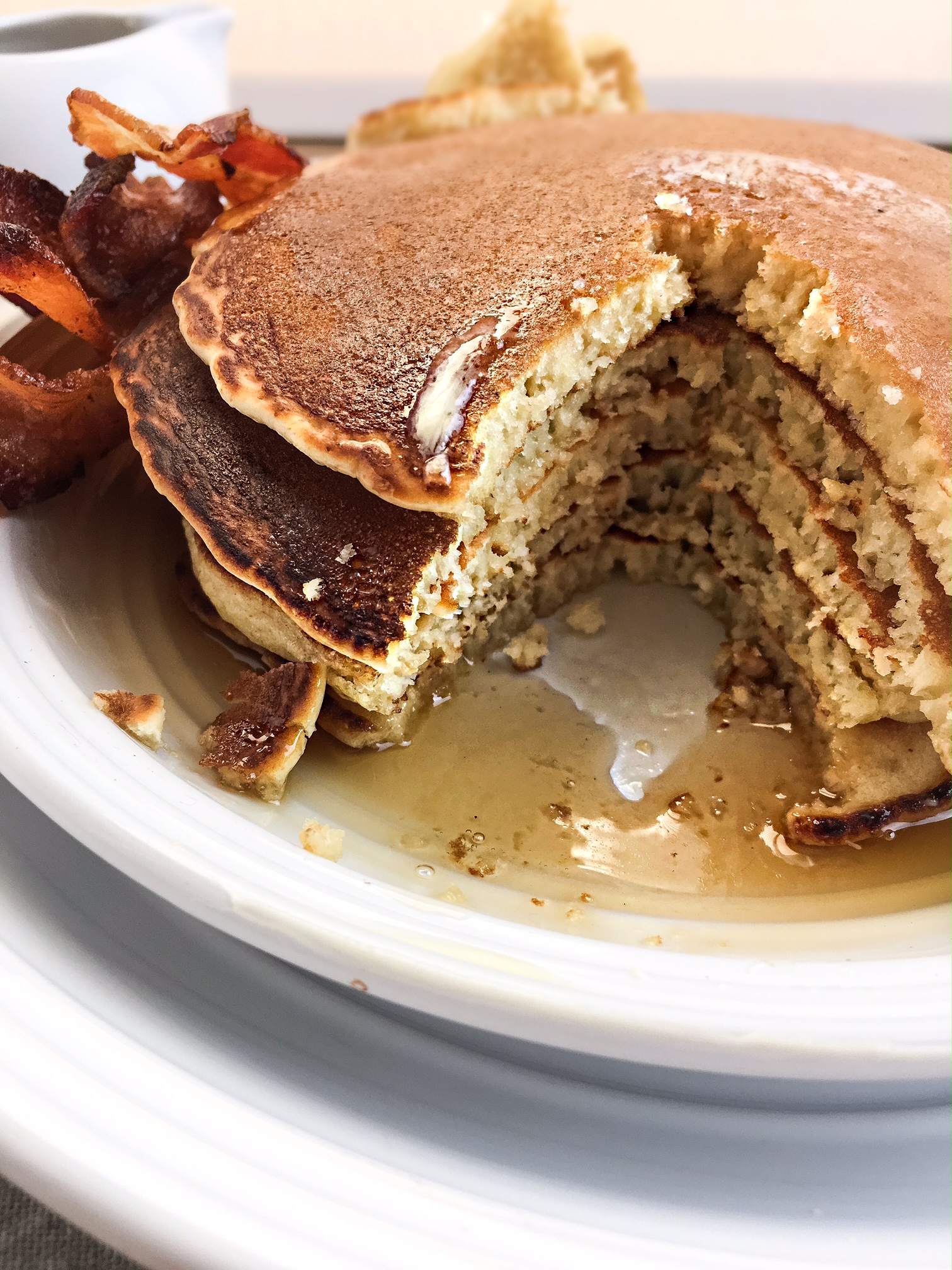 I poured the bacon grease into a bowl and let it sit for 30 minutes until all the bacon bits sank to the bottom. You are then left with a layer of pure bacon fat. This is the layer you want to scoop from. It will keep the syrup a nice clear amber.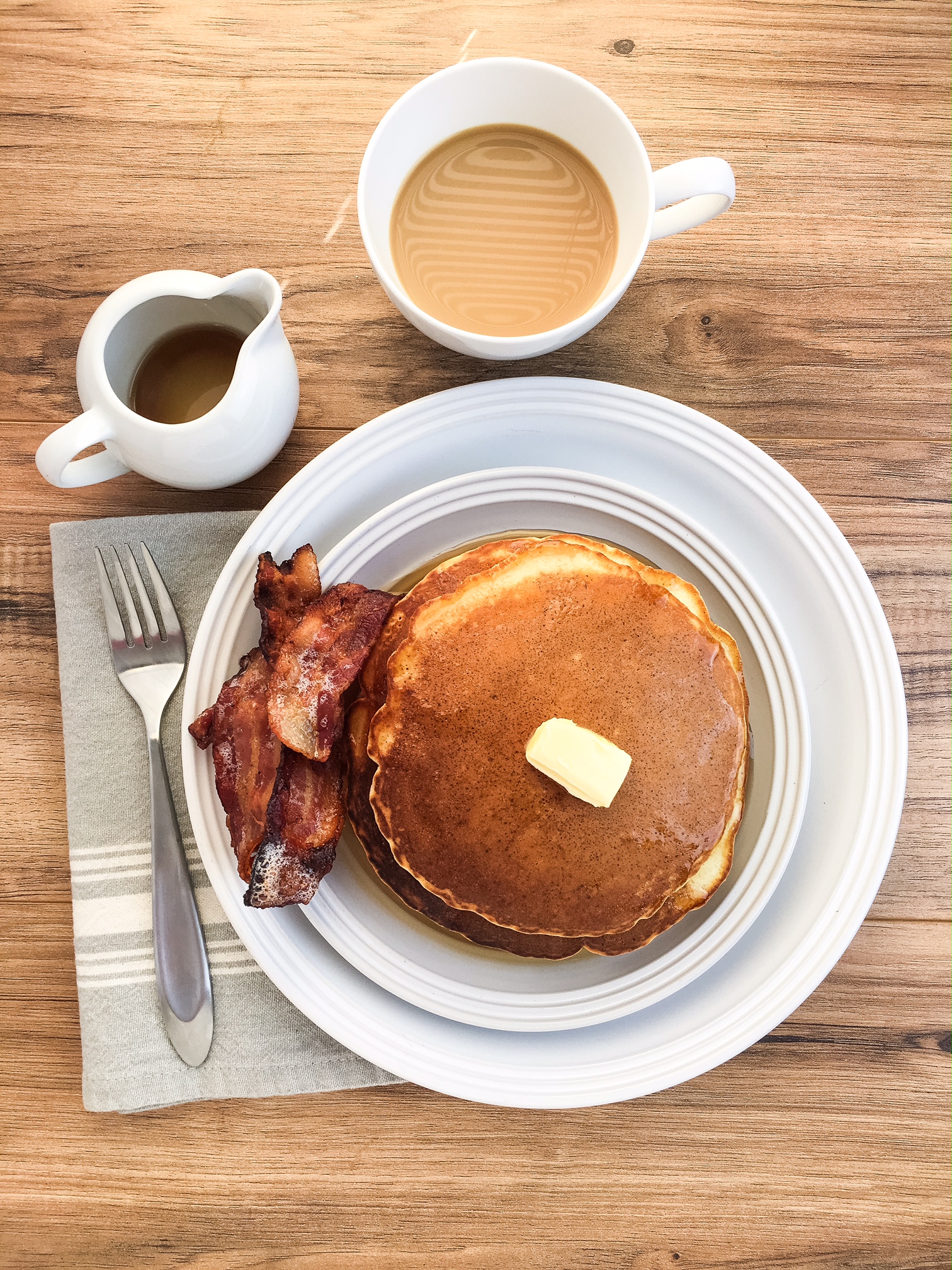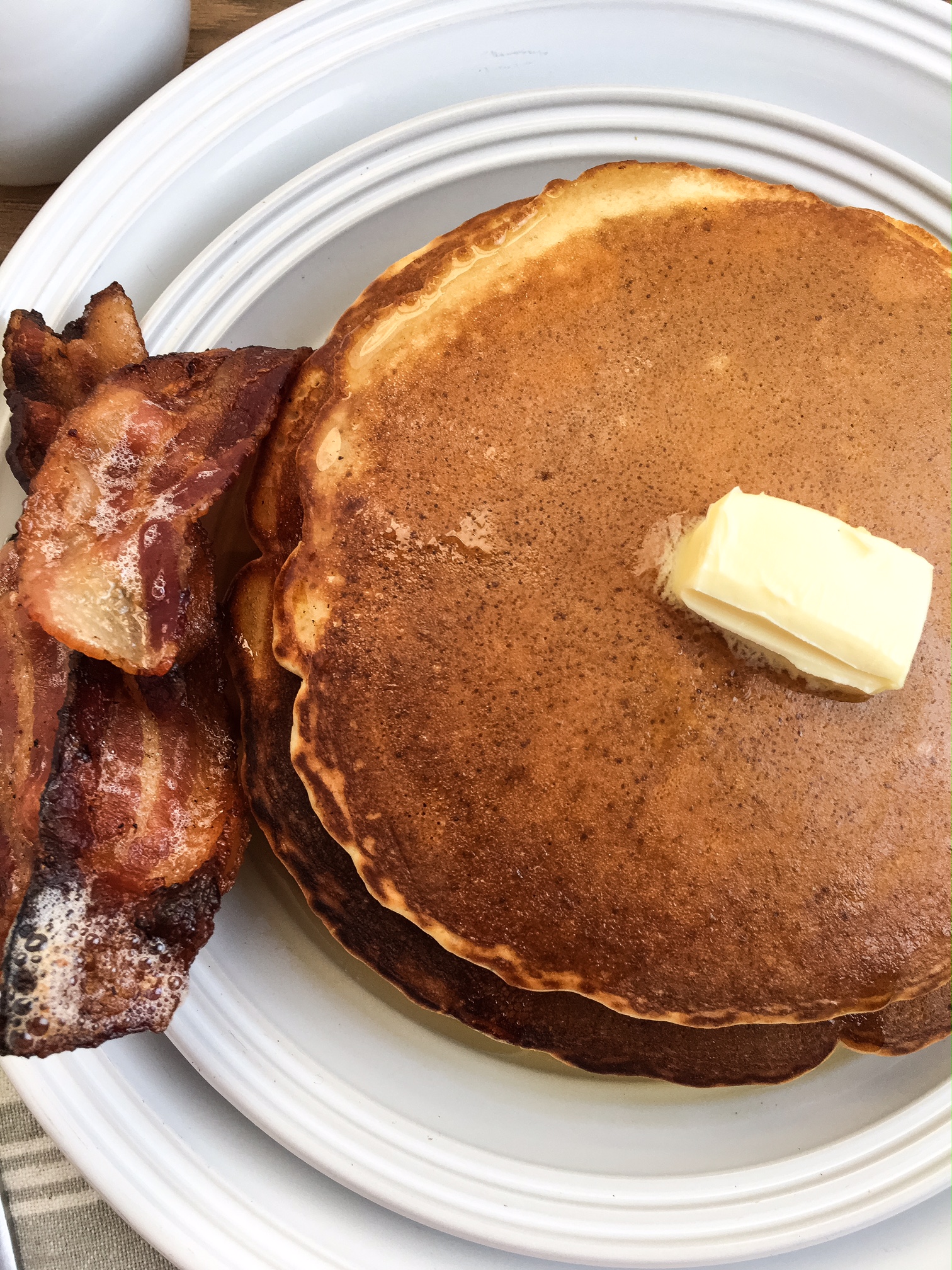 These pancakes are also amazing for days you just don't have buttermilk on hand. I heated my skillet with a little cooking spray then added a little tiny drizzle of bacon grease before frying.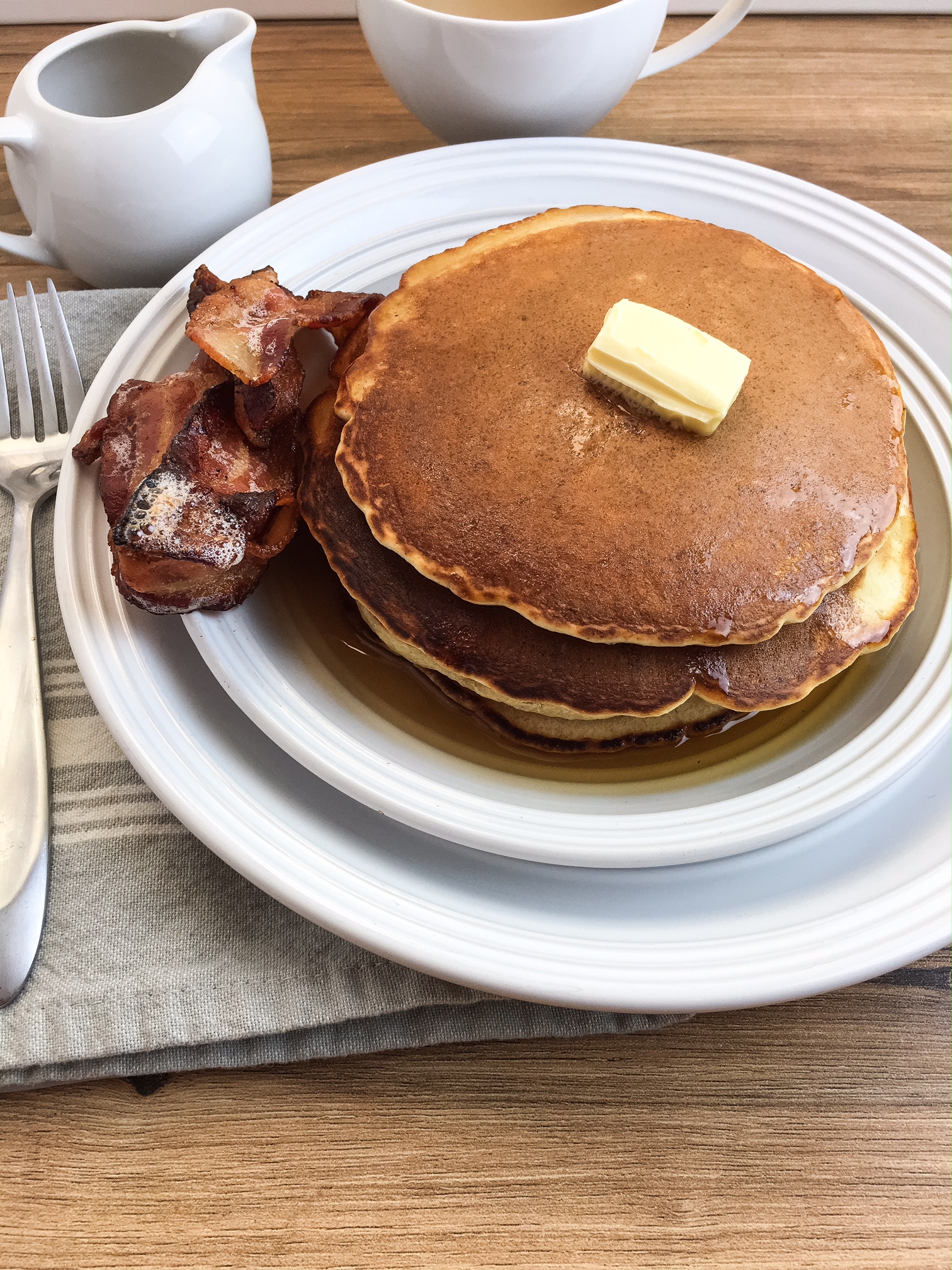 Bacon Syrup and Pancakes
Recipe Type
:
Breakfast, Syrup
Prep time:
Cook time:
Total time:
Sweet and salty maple syrup with smokey bacon flavor.
Ingredients
For the Syrup:
1/2 pound of bacon, preferably without added sugar
1 cup of maple syrup, pure would be best
For the Pancakes:
2 tbsp of sugar
2 tbsp of vanilla extract
1/2 tsp of salt
1 tbsp of baking powder
1 cup of flour
1 cup of whole milk
1 tbsp of bacon grease
2 eggs, room temp
Instructions
For the Syrup:
Fry the bacon and set bacon on paper towel to drain.
Let the bacon grease cool for 10 minutes then pour into a bowl.
Scoop 3 tbsp of grease off the top layer of the bowl and mix with 1 cup of maple syrup.
Heat over low in a sauce pan.
Pour into a clean container and let sit in the fridge for 15 minutes.
Let sit on the counter while you make pancakes.
Should be served at room temp.
For the pancakes:
In a mixing bowl whisk the sugar, vanilla, and egg.
Add in the bacon grease and milk.
Whisk until combined.
Add in dry ingredients.
Mixture should thicken like a cake batter.
If too thin add flour, if too thick add milk.
Cook in a pan or griddle on medium low.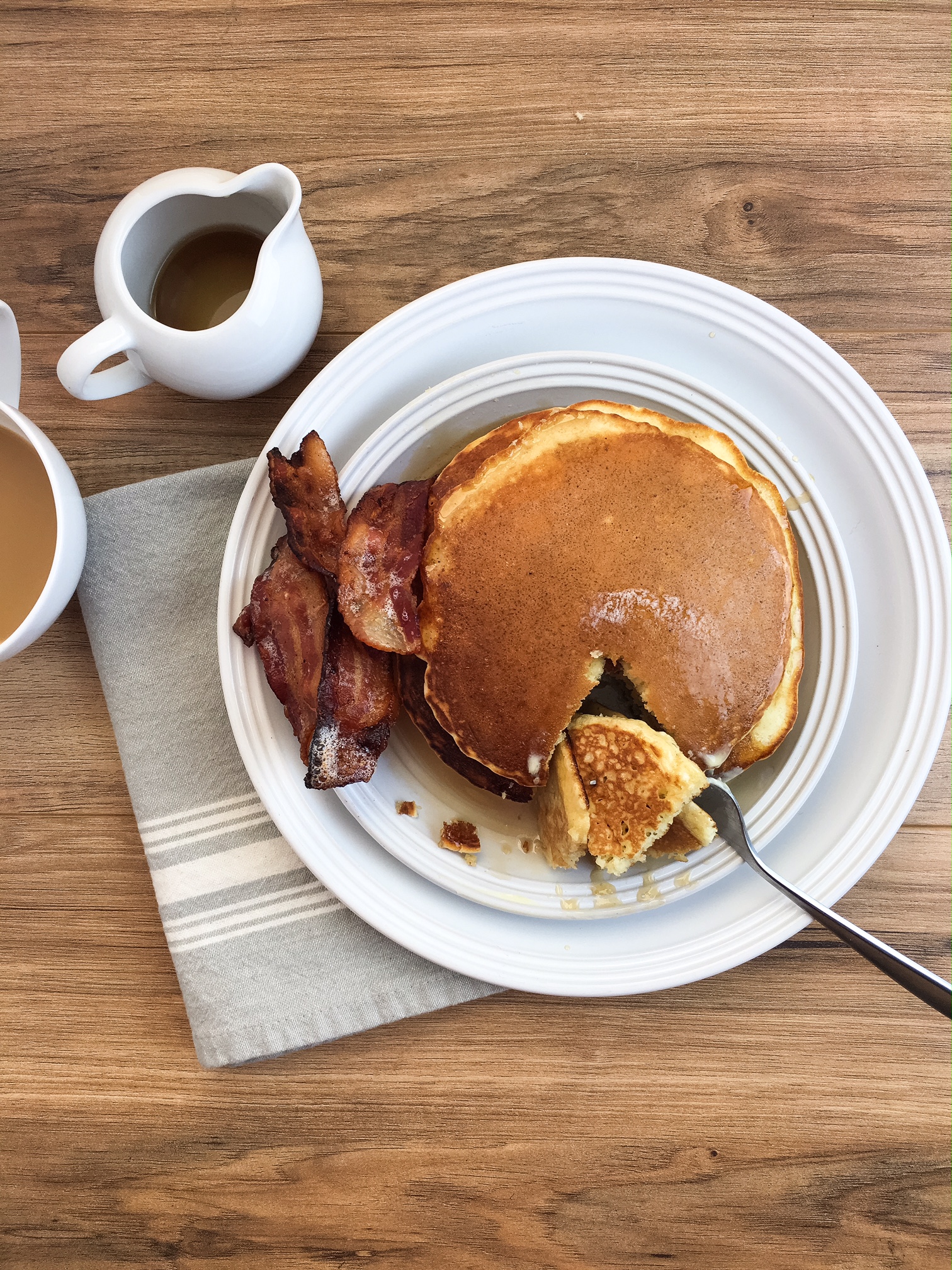 These are definitely not the healthiest breakfast option, but for a celebration or just one indulgent meal I think you are going to be just fine. I love the sweet and salty syrup over these fluffy pancakes. Serve along side a little of that no sugar added bacon. That is called balance for sure!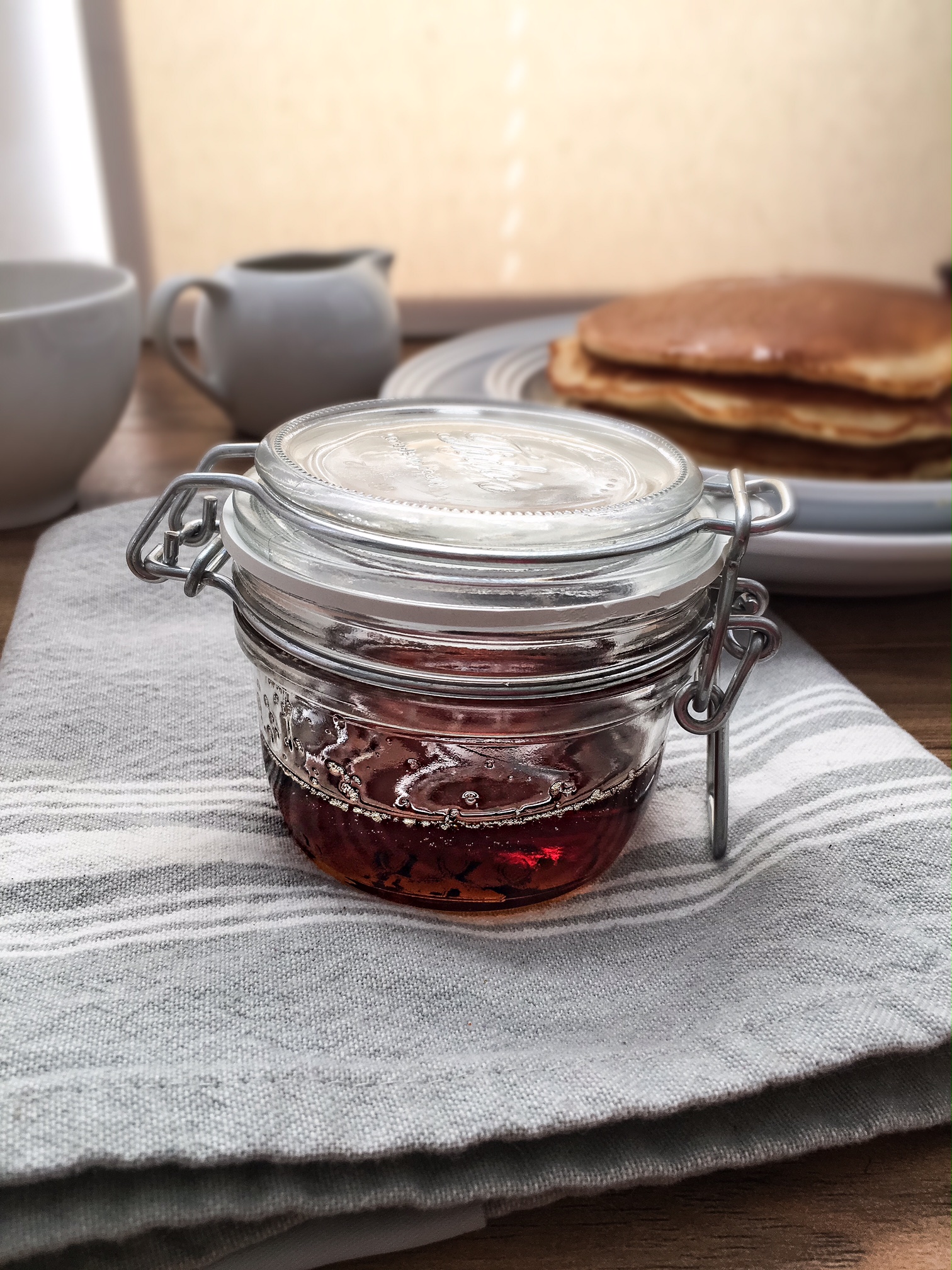 Don't forget to bottle up your left overs and refrigerate if you have any 😉