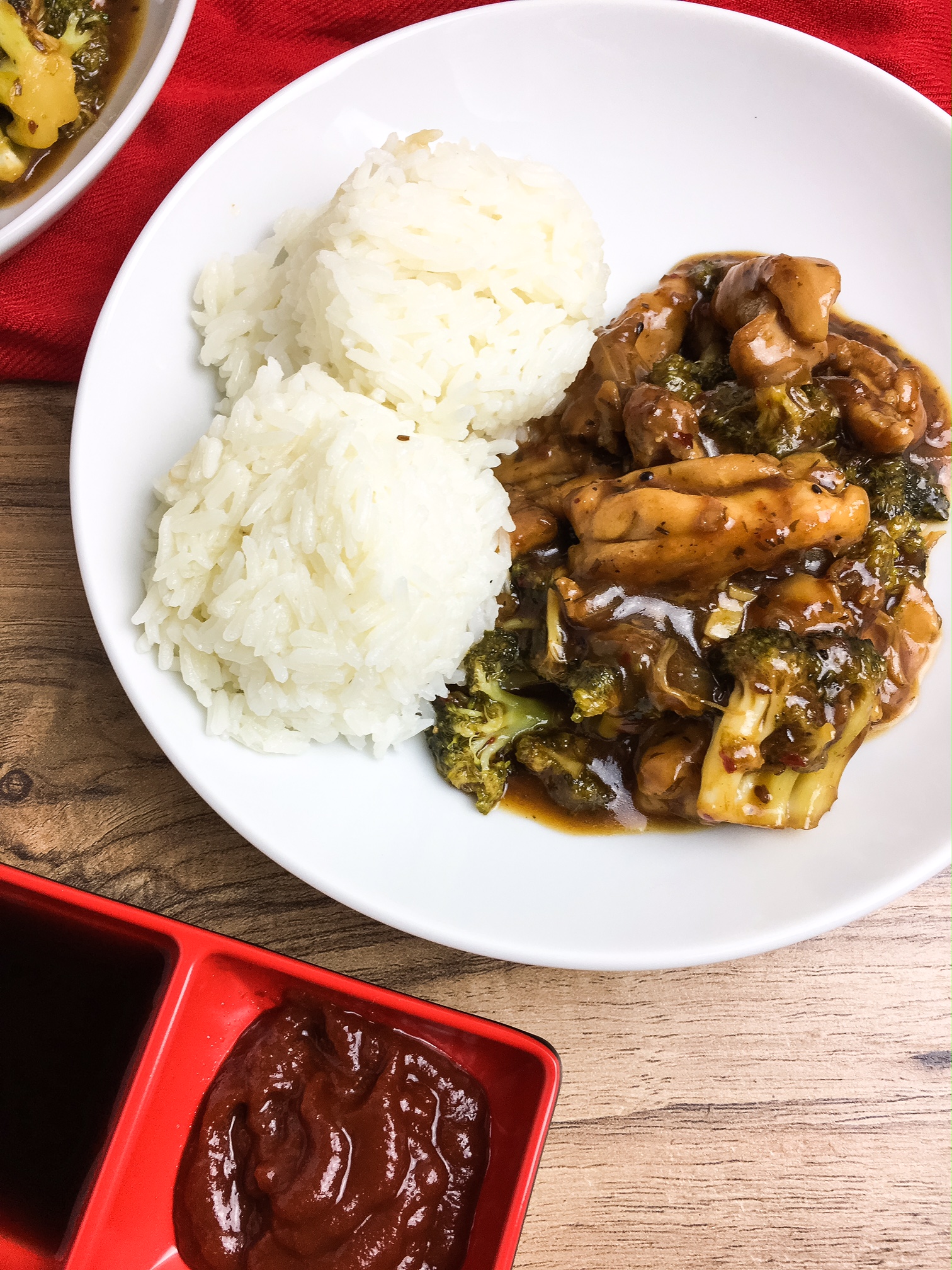 Happy Thursday everyone! We made this dish a few weeks ago after going to the mall. You know when you are trying to zoom through the food court so you don't get suckered into buying a slice of pizza, a philly cheesesteak, and a pile of orange chicken to go? We almost made it to the door and we were stopped by a man handing out teriyaki chicken samples. Noooooooo. It took everything inside me not to turn around and order a plate full of that chicken. So tender and sweet with perfect browned bits on each piece.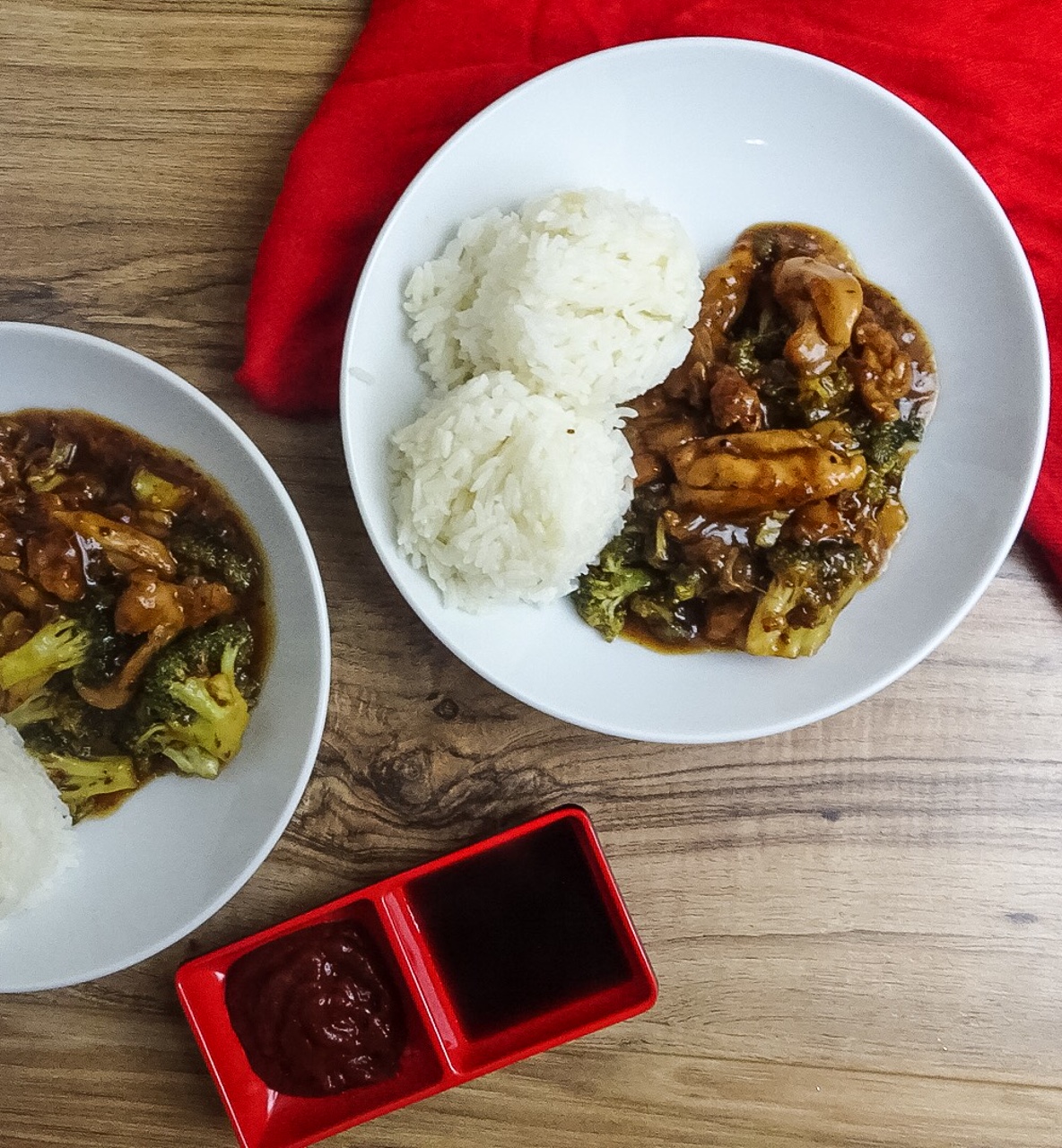 I used chicken thighs to make sure the chicken would soak up all the flavors and not dry out. You can easily swap the jasmine rice out for more broccoli or zucchini slices. The recipe does contain soy sauce and brown sugar, but I think both ingredients are crucial to get that really smooth sweet glaze.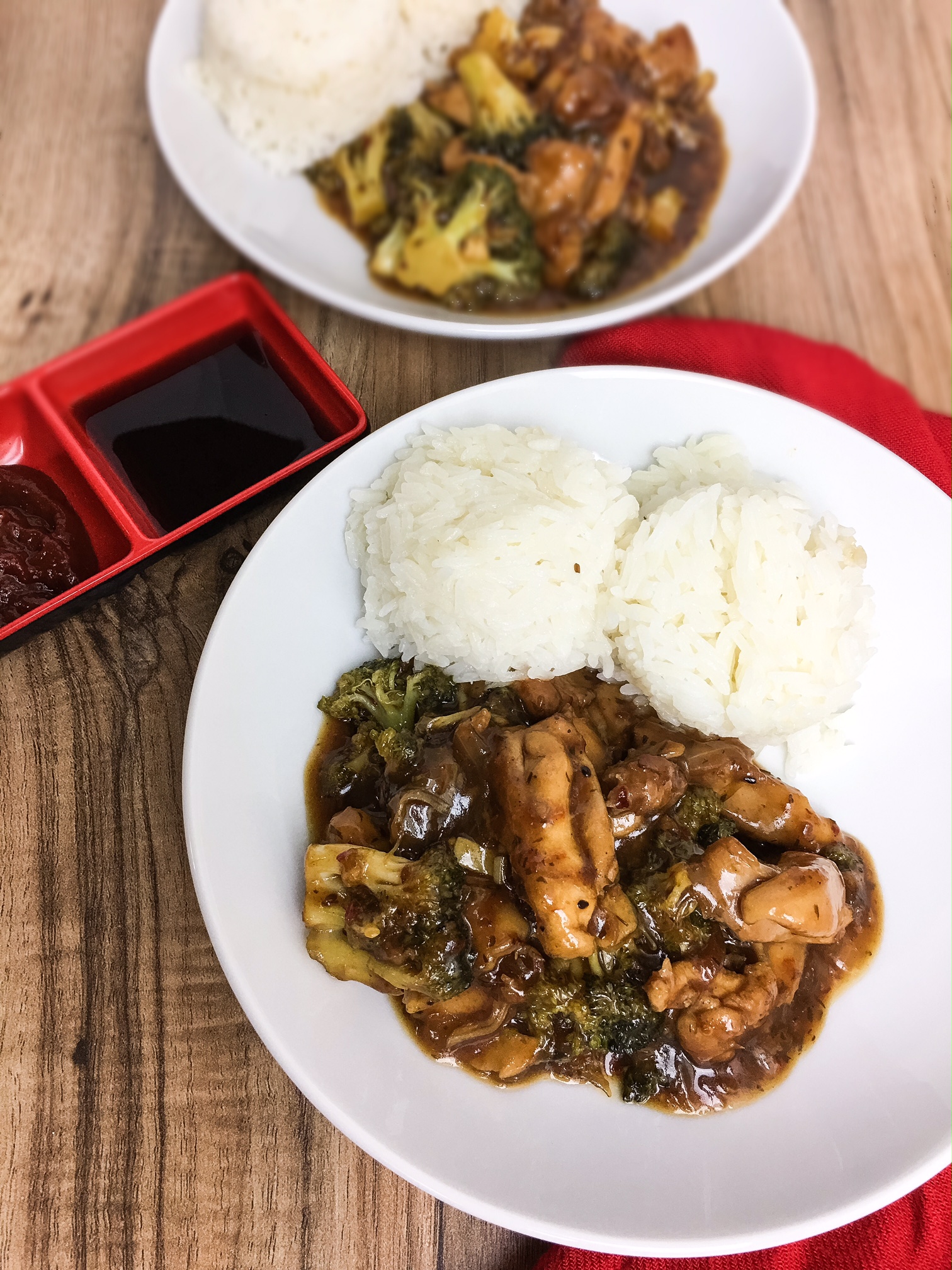 After trying this chicken I promise it will be so much easier to walk past the food court! It only takes about 30 minutes and I think it is just as delicious! Did I mention this dish is also kid approved?
Teriyaki Chicken Bowls
Prep time:
Cook time:
Total time:
Sweet teriyaki chicken with fresh veggies over rice.
Ingredients
1 pound of boneless skinless chicken thighs
1 tbsp of corn starch
1/4 cup of dark brown sugar
1/4 sup of soy sauce
2 heaping tbsp of garlic
1 tsp of crushed red pepper
1 tsp of fresh cracked pepper
1 tsp of garlic powder
1 tbsp of olive oil
1 cup of sliced onions
1/2 cup of button mushrooms
2 cups of steamed broccoli
1 cup of jasmine rice cooked and slightly cooled
Instructions
In a large skillet heat olive oil over medium heat.
Rough chop the chicken thighs into bite size bites.
Toss in the corn starch.
Add the onions to the skillet and cook until almost translucent.
Add in the chopped garlic and mushrooms.
Add in the chicken and cook until almost browned.
Pour in the seasonings, sugar, and soy sauce.
Let the sauce come to a simmer then lower the heat slightly and cover.
Cook for 10 minutes or until chicken no longer is pink in the middle. (160 degrees)
Fold in the steamed broccoli.
** If the sauce thickens too quickly add a tsp of water until you have desired thickness.
Top with sriracha if you want a little extra heat!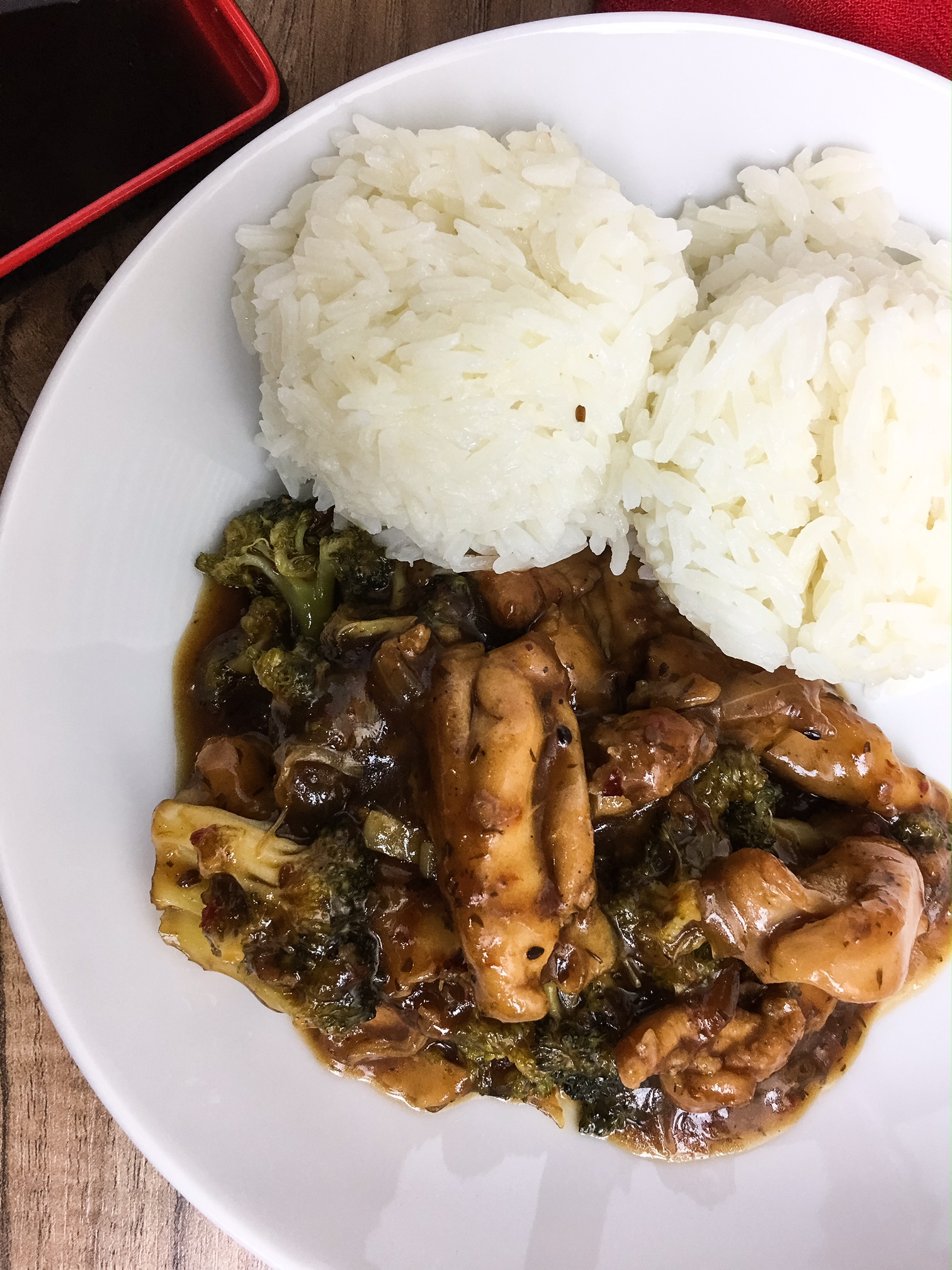 This would also be delicious with pork or beef. Feel free to customize to your favorite protein! Enjoy!