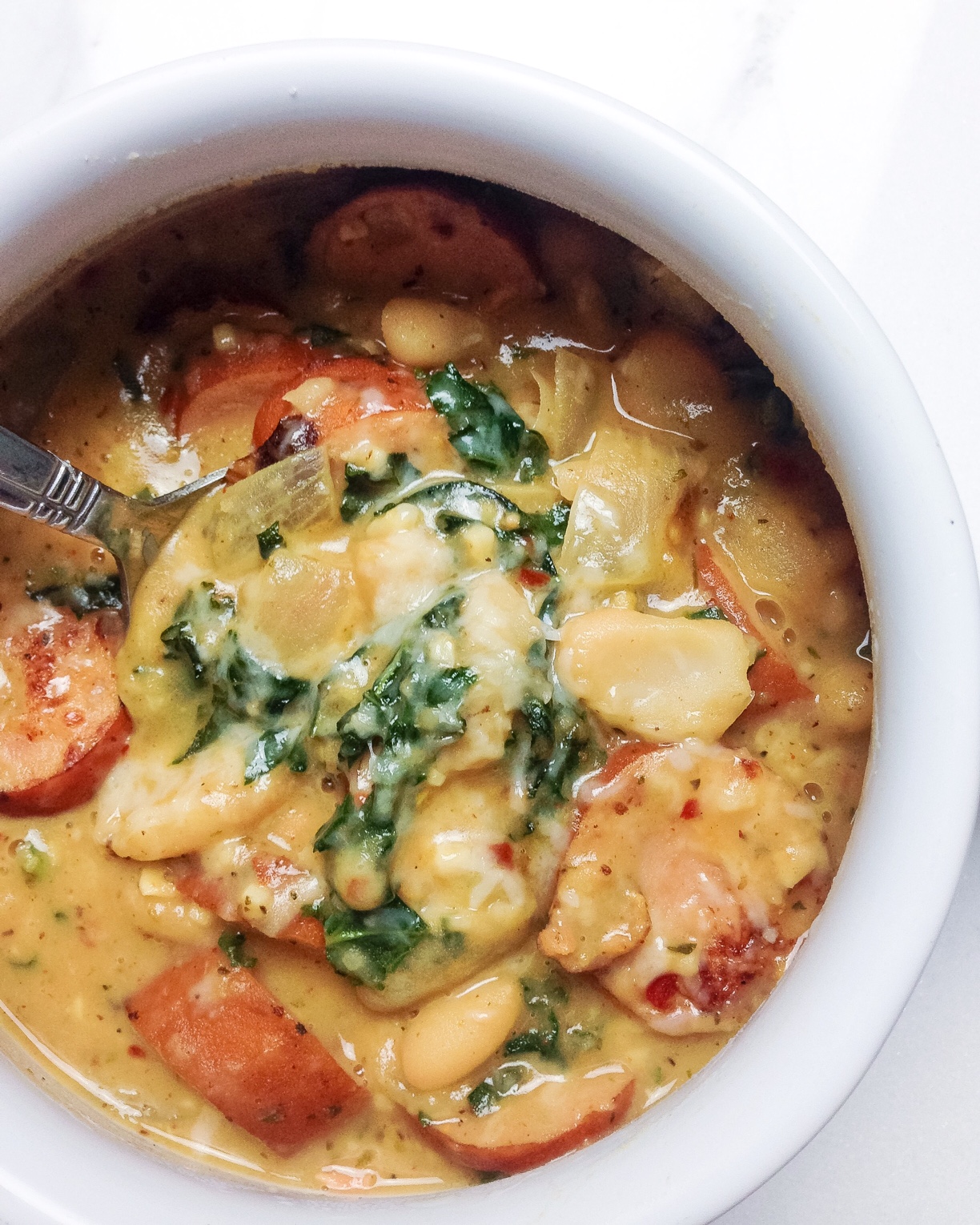 Sometimes you just need a go to 20 minute meal. I know when I am coming home after a long day all I want is something comforting and hot as fast as possible. It definitely helps if it is something healthy as well.
This creamy stew is milk and cream free. I start out cooking down onions with garlic and kale then add in smokey chicken sausage. The white beans are what give the dish the thick hearty texture. Topped with lots of Parmesan cheese of course!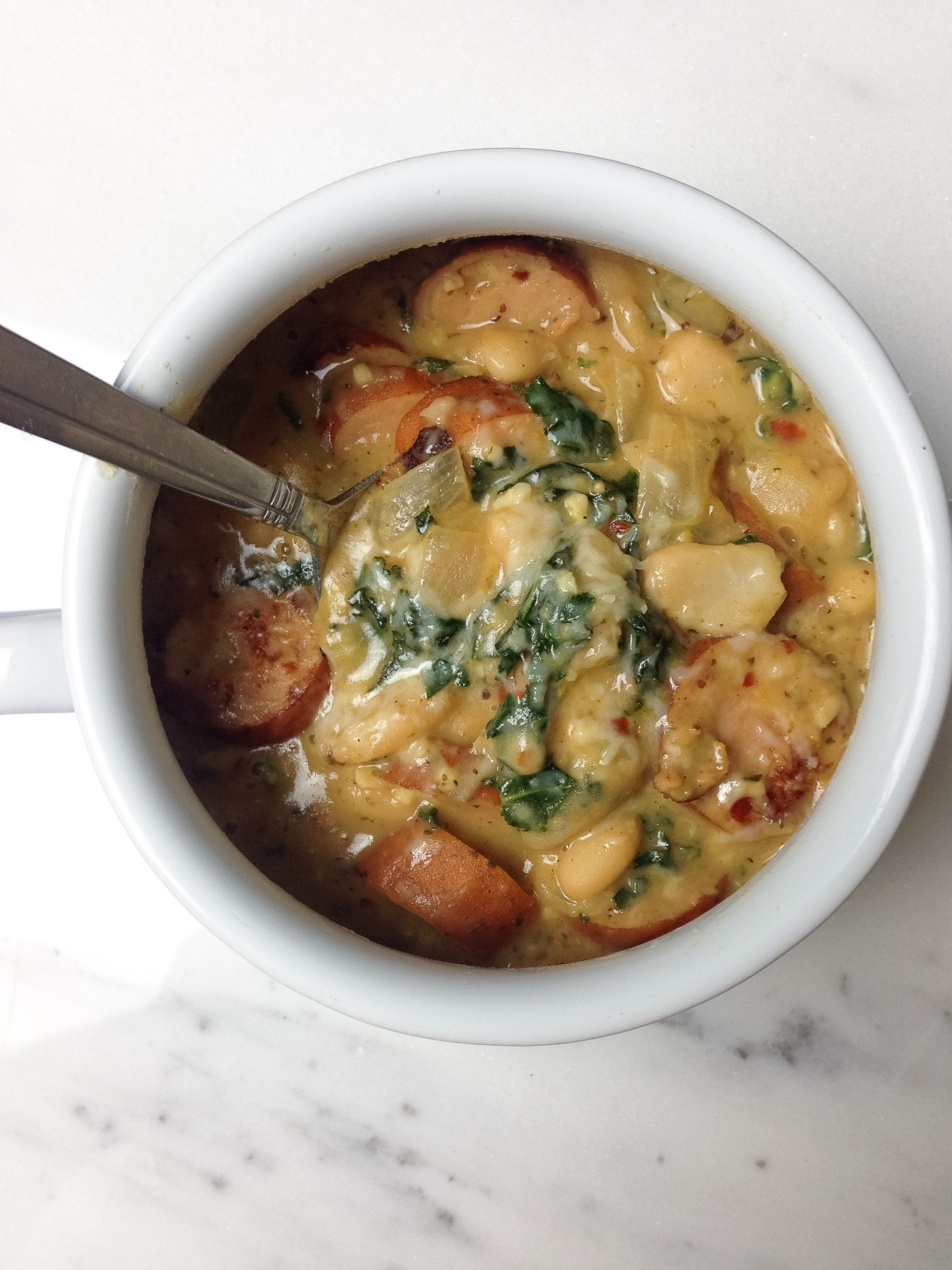 Smoked Chicken Sausage, Bean, Kale and Parm Stew
Prep time:
Cook time:
Total time:
Smokey chicken sausage, kale, white beans and Parmesan.
Ingredients
1 can of white beans
2 cups of kale
1 cup of chicken stock
4 oz smoked chicken sausage
1/2 cup chopped onion
1 tbsp chopped garlic
1 tsp crushed red pepper
salt and pepper to taste
2 oz shredded parm plus more for topping
Instructions
Heat butter or oil in a saute pan, add garlic and onions.
Add in the kale and start to cook down.
Add in chopped sausage and cook until the edges slightly crisp.
Pour in the beans and stock.
Mix in spices.
Simmer until stew begins to thicken.
Add cheese.
Serve!
This is one of my new favorite meals. The cheese and spicy broth make it such a satisfying dish. I love how quickly this dish can be thrown together. You could even make it vegetarian by skipping the sausage and adding more kale. Sooo good!