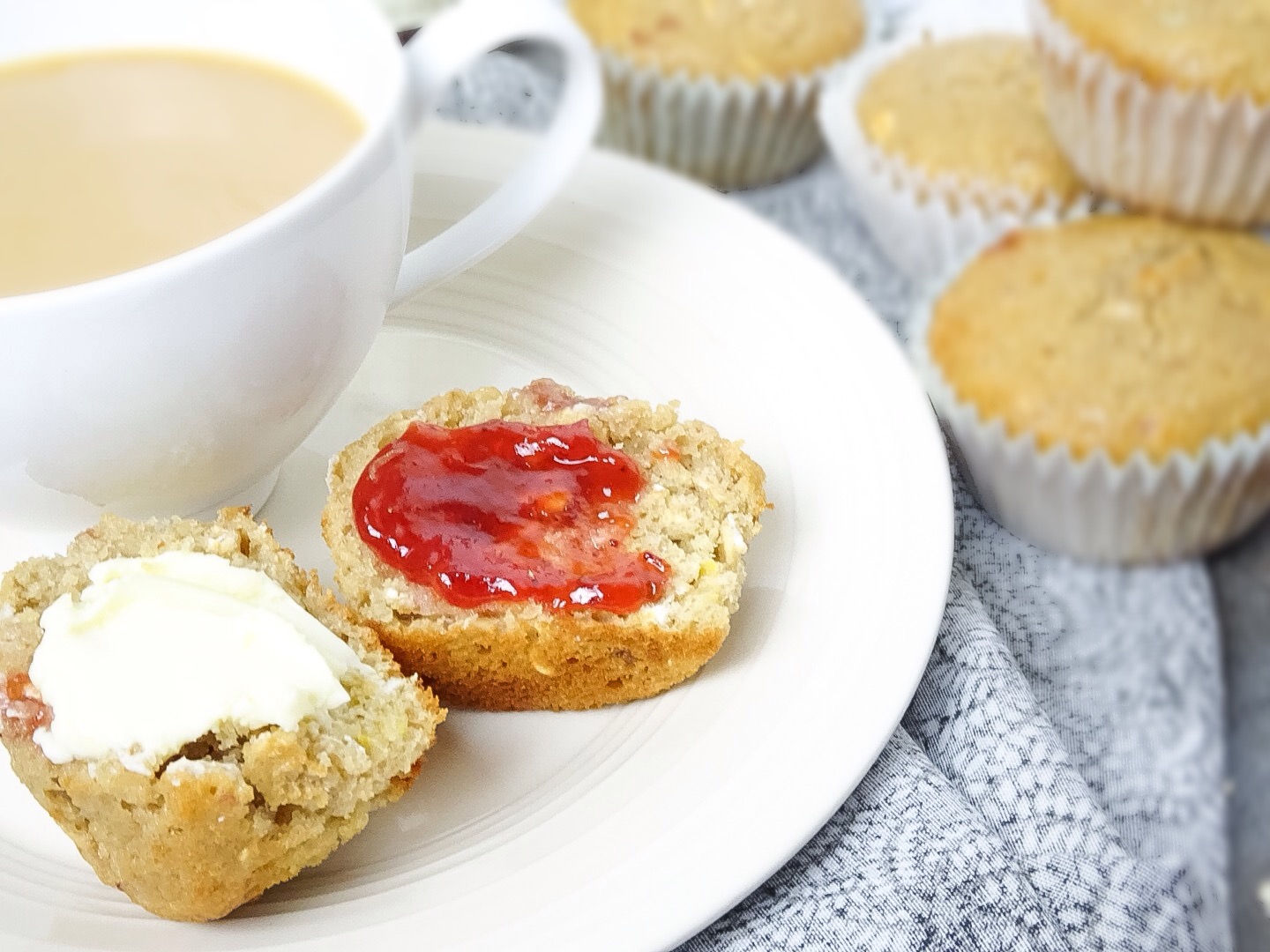 These muffins are a breakfast lover's dream come true. Packed with oats, brown sugar, and organic strawberry jam they are like a little bowl of oatmeal on the go. Fun fact- I hate the texture of oatmeal. I love the way it smells and the yummy flavors of oats, but the gummy texture is incredibly unappealing to me. I wanted to create a way to have the delicious oatmeal flavors I dreamed of without actually having a bowl of oatmeal. The best part about this recipe is the flavors are interchangeable. You can add any fruit and jam combo. Or even hazelnut spread with chocolate chips. The possibilities are endless.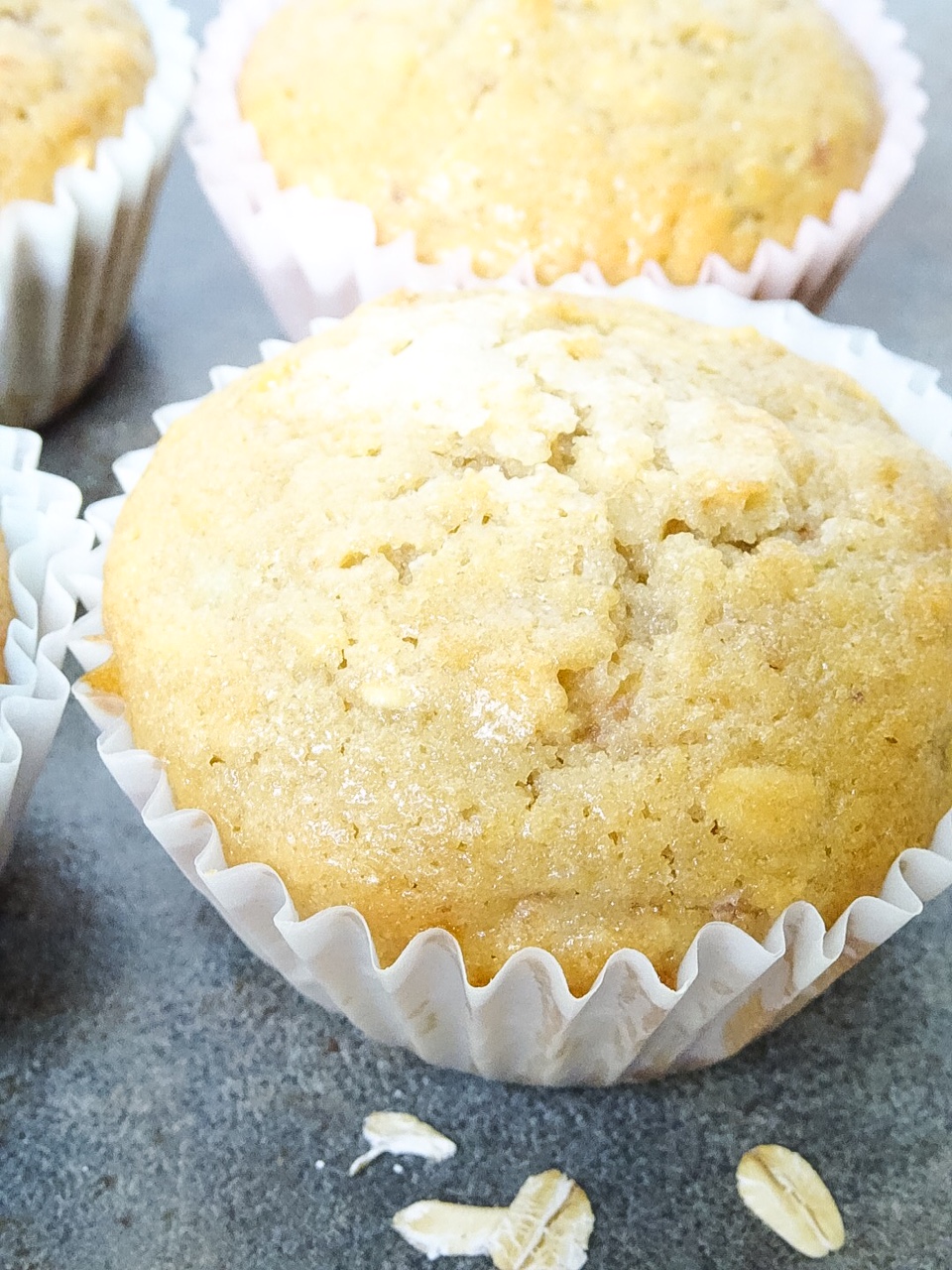 I sprinkled the tops with granulated sugar for a crunch, but I recommend using natural sugar. The large chunked brown sugar. Make sure to let these muffins cool down a lot before eating. If you try and eat them fresh from the oven (like me) the muffin will stick to the wrapper and start to break the muffin apart. These muffins are great alone, but I love them with a little bit of salted butter.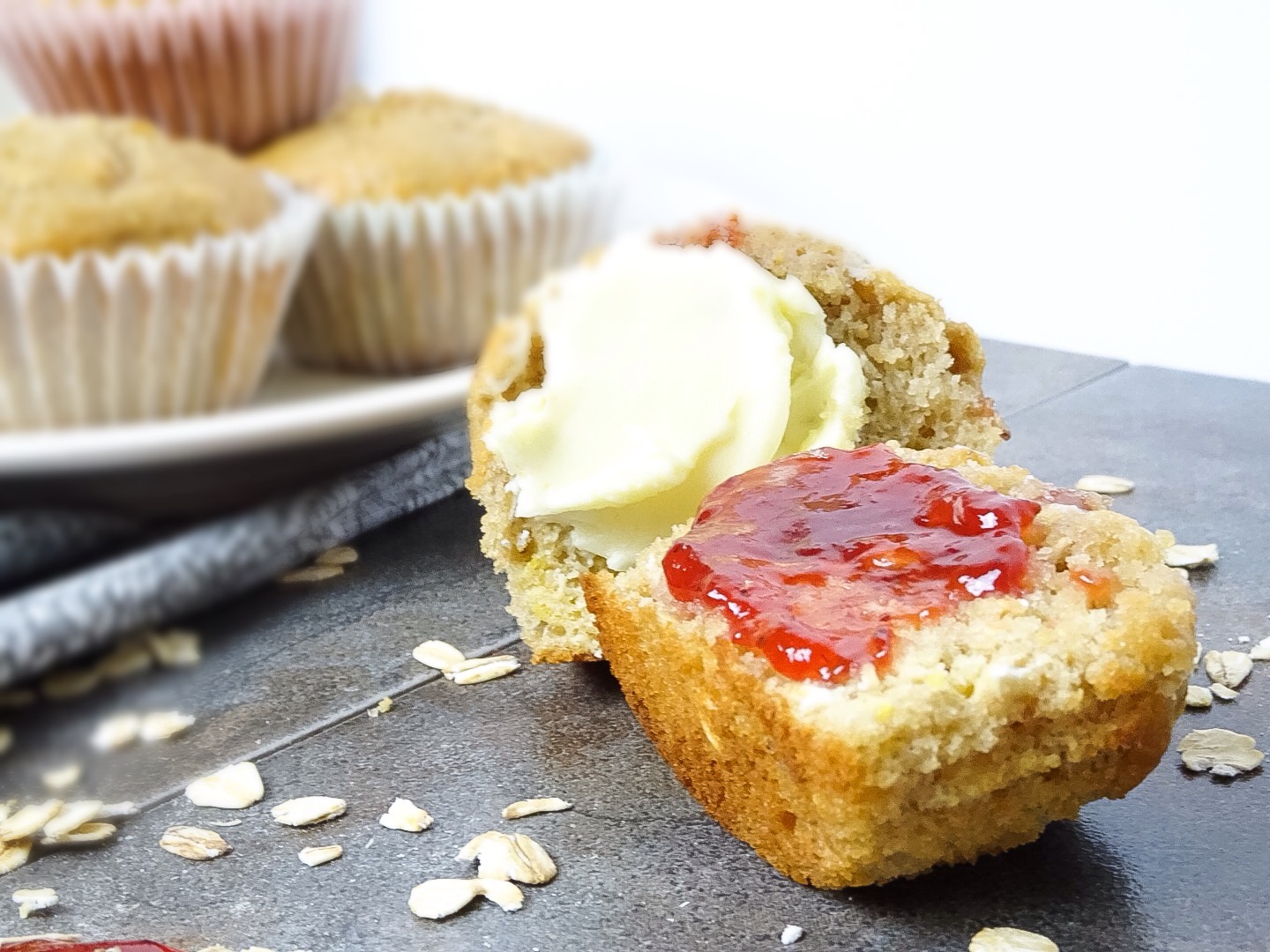 Oatmeal Strawberry Jam Breakfast Muffins
Prep time:
Cook time:
Total time:
Oatmeal and Strawberry Jam Breakfast Muffins
Ingredients
1 1/2 cup of flour
1 cup of oats (not quick oats)
1/2 tsp salt
2 tsp baking powder
1/2 cup brown sugar
1 tsp cinnamon
1 egg
1/2 cup of whole milk
2 tbsp canola oil
1/2 cup of organic strawberry jam
Instructions
Preheat the oven to 425 degrees.
In a large mixing bowl whisk flour, oats, salt, baking powder and cinnamon.
Add in milk, oil, and the egg beaten.
Stir gently until flour just disappears.
Add in strawberry jam.
Lightly mix throughout.
Tip* If jam is room temp it will melt into the batter a lot easier.
Fill lined muffin tins 3/4 of the way. Top with a sprinkle of sugar.
Bake for 15 minutes or until golden brown.
Let cool completely before eating.
Don't forget to slather these muffins with your condiment of choice! Cream cheese, butter, more strawberry jam! These keep for 3 days in a ziplock bag once cooled. Let me know if you try these! I would love pictures! Tag me #kelliericecakes