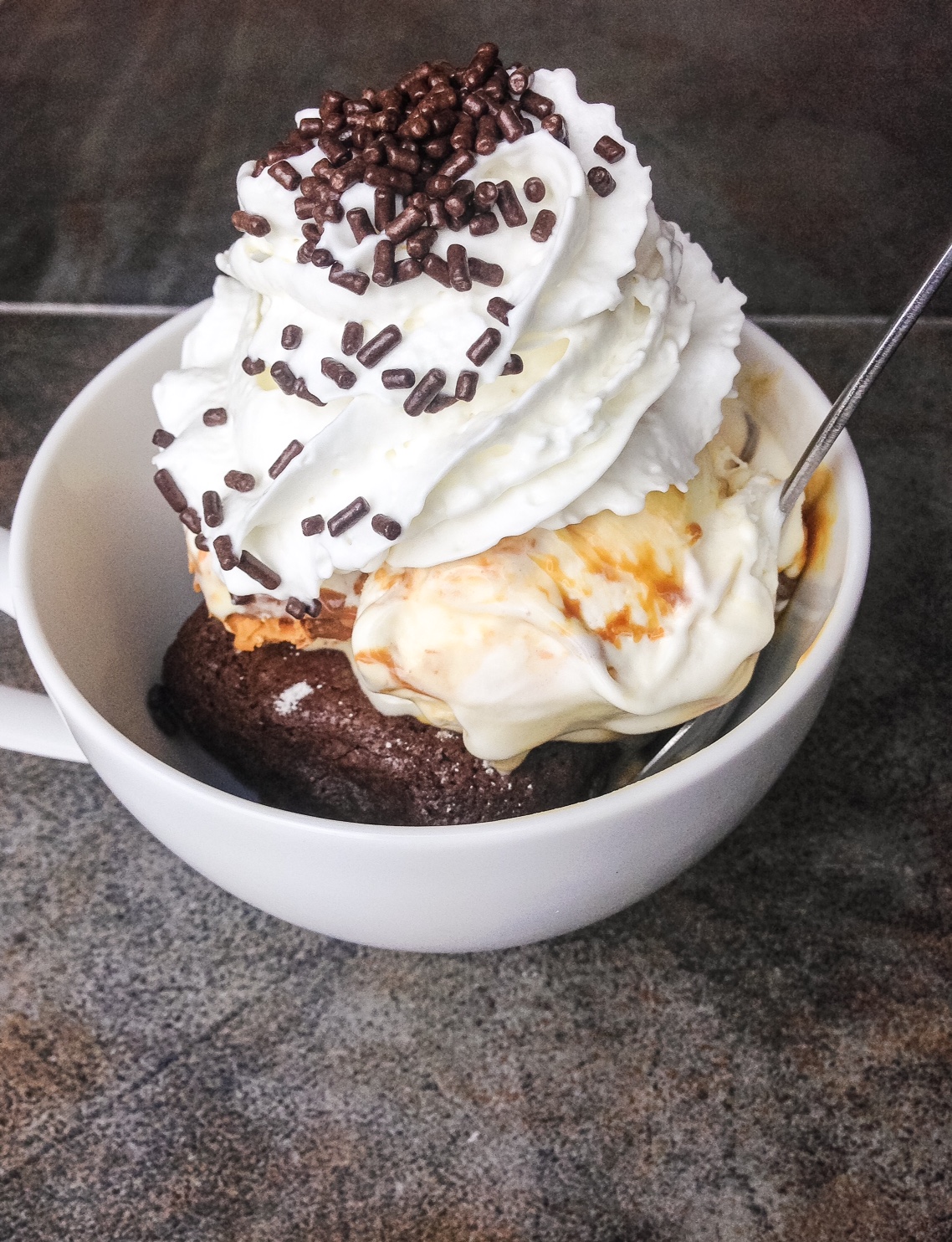 And then there are days when you just need a brownie. Smothered in gelato. Topped with whip cream and sprinkles.
My favorite kind of brownies have a crunchy top that you can tap with your spoon and it opens up to a dense fudge center. You know what I am talking about. It is reminiscent of creme brulee – you tap with a spoon and the top "shell" cracks revealing the good stuff.
I love adding nuts to my brownies. Usually walnuts, but this time I decided to use pecan halves.
When the brownies were done I topped them with some dark chocolate chips. This gave them a rich gooey topping.
We picked up some vanilla caramel gelato to scoop on top and added our favorite whip cream. I used a sectioned brownie pan to make small servings.
If you are feeling extra daring I would recommend chocolate gelato with hot fudge too! Yum!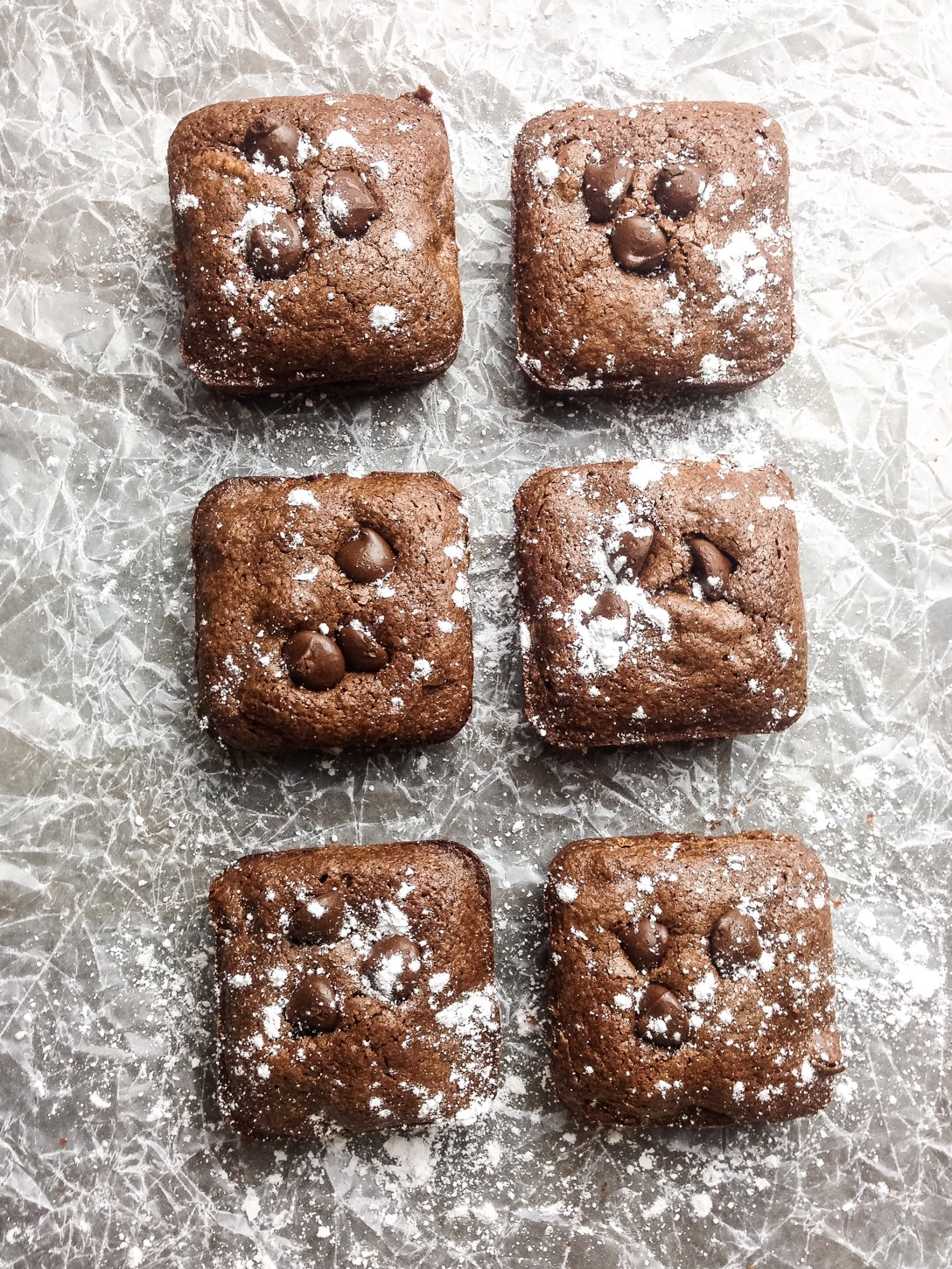 Homemade Pecan Brownie Sundaes
Recipe Type
:
Baking, Dessert
Prep time:
Cook time:
Total time:
Easy homemade pecan brownies topped with gelato and whip cream.
Ingredients
4 ounces of dark or semi sweet chocolate
1 1/2 stick of unsalted butter
3 eggs
2 cups of granulated sugar
1 cup of flour
1 tsp salt
1 cup of nuts
extra chocolate for topping
Gelato
Whip cream
Sprinkles
Instructions
Preheat oven to 350.
Melt butter and chocolate and stir together until well combined.
In a separate bowl mix sugar and eggs until fluffy and pale.
Add in the chocolate mixture.
Stir in the flour and salt until combined.
Fold in the nuts.
Pour into a 9 inch pan or a brownie pan.
Bake for 25 minutes or until set.
Top with extra chocolate.
Let cool.
Top your brownie with the gelato and whip cream.
Enjoy!
Next time you are in the mood for chocolate, try these pecan brownies! They are so easy to customize. Just choose your favorite nuts and chocolate and you are good to go!