For ages Patrick has been telling me one of his favorite breakfast pastries are double chocolate chip muffins. I don't know why it has taken me so long to come up with my own version! These muffins are so light and fluffy. Packed with chocolate, but some how not too sweet. While they were meant to be an easy breakfast treat they have turned into Patrick's favorite after dinner snack. These muffins are the perfect snacking size!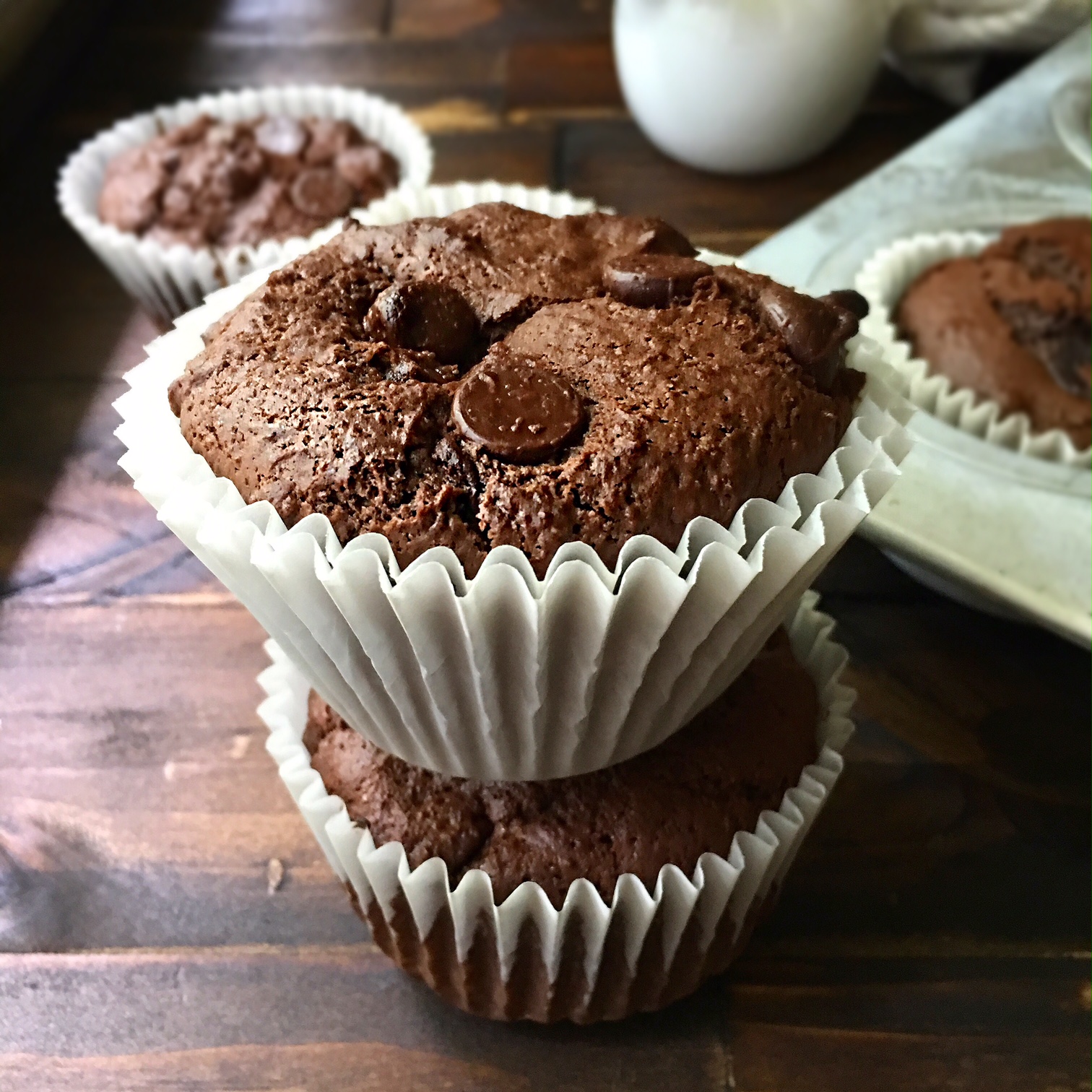 I love serving mine warm with a little bit of butter tucked into the middle. I bet these would also be fantastic with a little warmed almond butter drizzled over the top! I made these jumbo size because there is nothing more satisfying to me then walking into a bakery and seeing those jumbo muffins in their breakfast glory!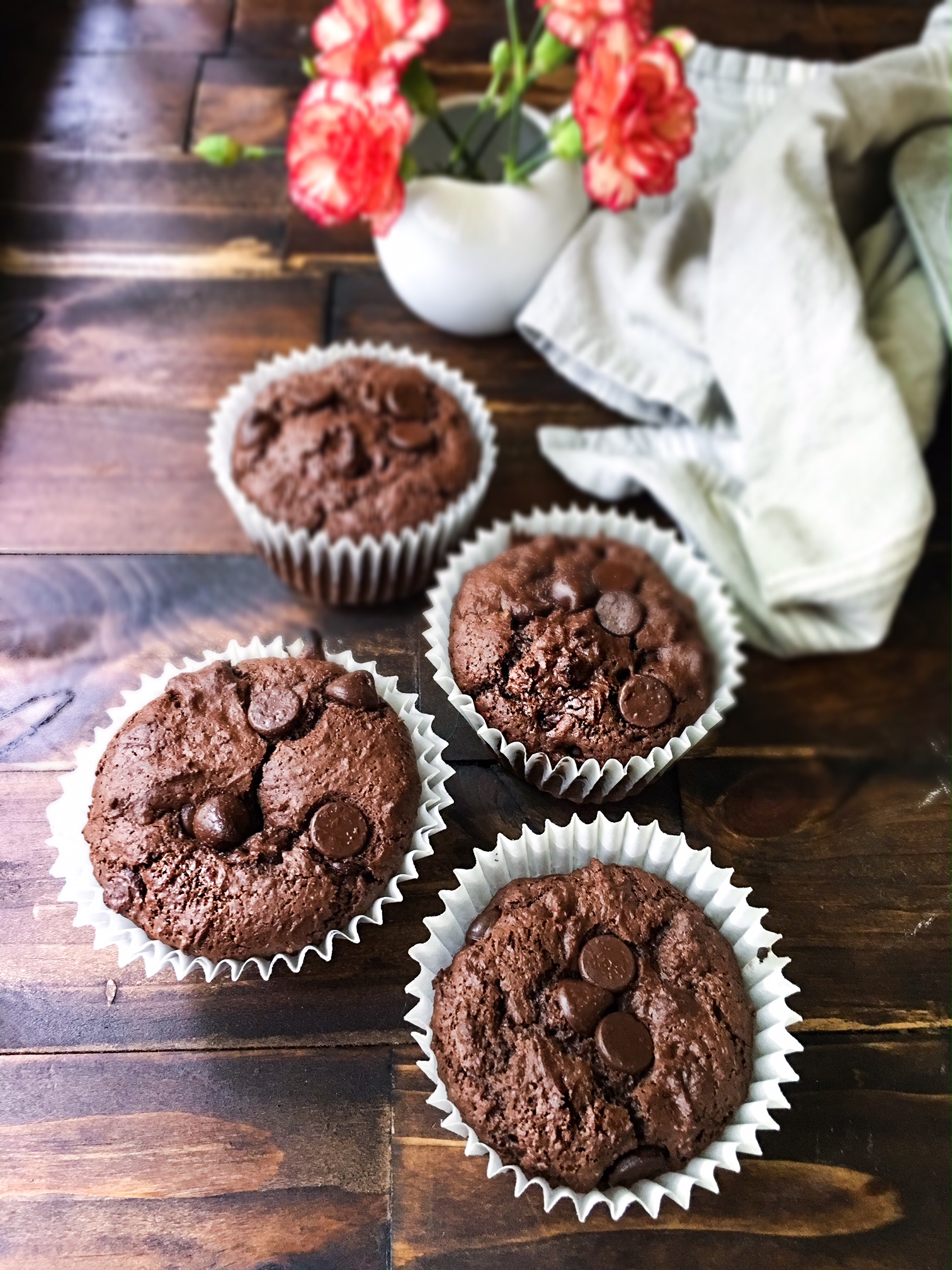 Rodelle is one of my favorite baking brands! To get that deep chocolate flavor without being too sweet I used Rodelle Gourmet Baking Cocoa and Rodelle Vanilla Paste.  I reached out to them recently because I live in a huge city and we have easy access to some of their baking ingredients, but I know all my friends in North Carolina order their Rodelle online. While this is not a sponsored post, they were nice enough to send me a few ingredients to test out for my readers!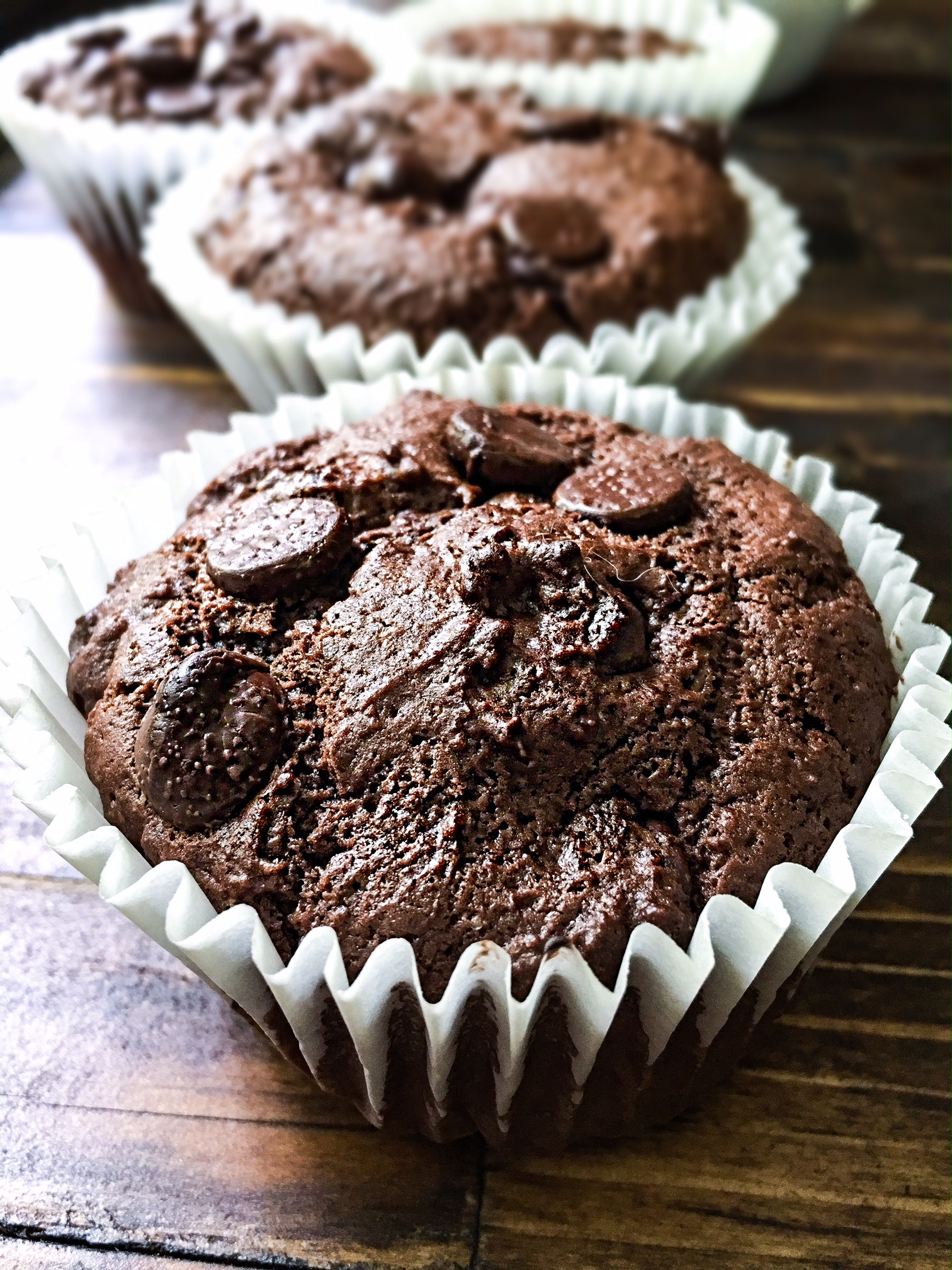 I sprinkled the tops of the muffins with some jumbo chocolate chips just to make sure the chocolate bits did not get lost. I've always been a blueberry fan myself, but these may have just changed my mind!
Double Chocolate Chip Muffins
Recipe Type
:
Breakfast, Baking
Author:
Prep time:
Cook time:
Total time:
Double chocolate chip muffins packed with ooey gooey chocolate flavor without being too sweet.
Ingredients
2 cups of flour
1 cup of sugar
1 cup of Rodelle Gourmet Baking Cocoa
2 tsp baking powder
1/2 tsp salt
1/2 tsp baking soda
1 stick (1/2 cup) melted butter
2 cups of full fat unflavored greek yogurt
2 tbsp of Rodelle Vanilla Paste
3 egg yolks (you can switch for 2 whole eggs, but the yolks provide a richer chocolate flavor)
1 1/2 cups of chocolate chips
Extra chocolate bits or sugar for the tops
Instructions
Preheat the oven to 375 degrees
In a large mixing bowl add in all the dry ingredients
Stir to incorporate the dry ingredients
Add in the wet ingredients and mix on low until everything is combined
The batter will be thick (like a brownie batter)
Fill a jumbo muffin tin 3/4 of the way then top with extra chocolate or finishing sugar
Bake for 15 minutes or until the muffins slightly rise and no longer jiggle
If you poke the top with a tooth pick if should come out clean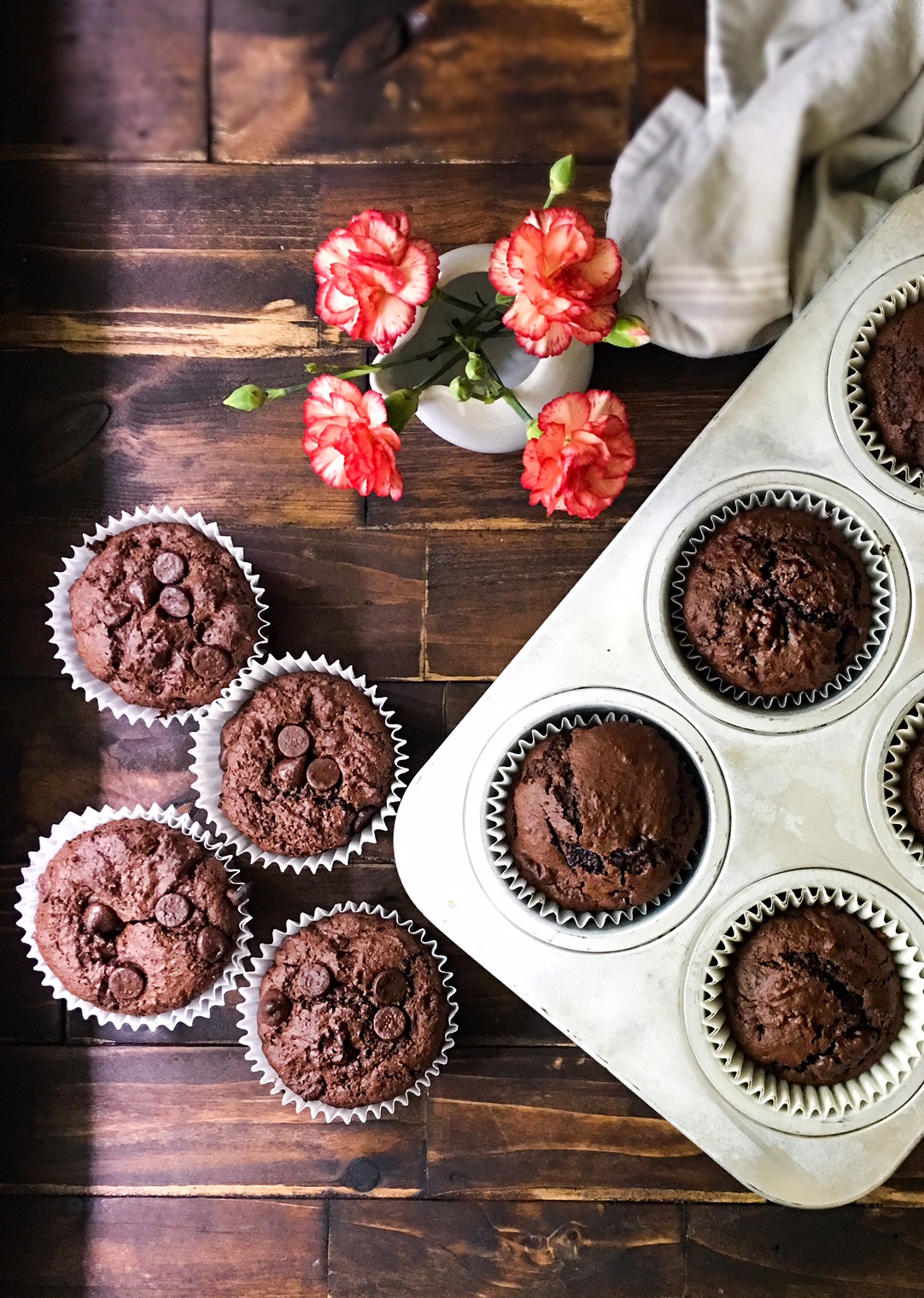 If you love chocolate this is definitely the recipe for you! If you try out this recipe please tag me @kelliericecakes so I can see your recreation!