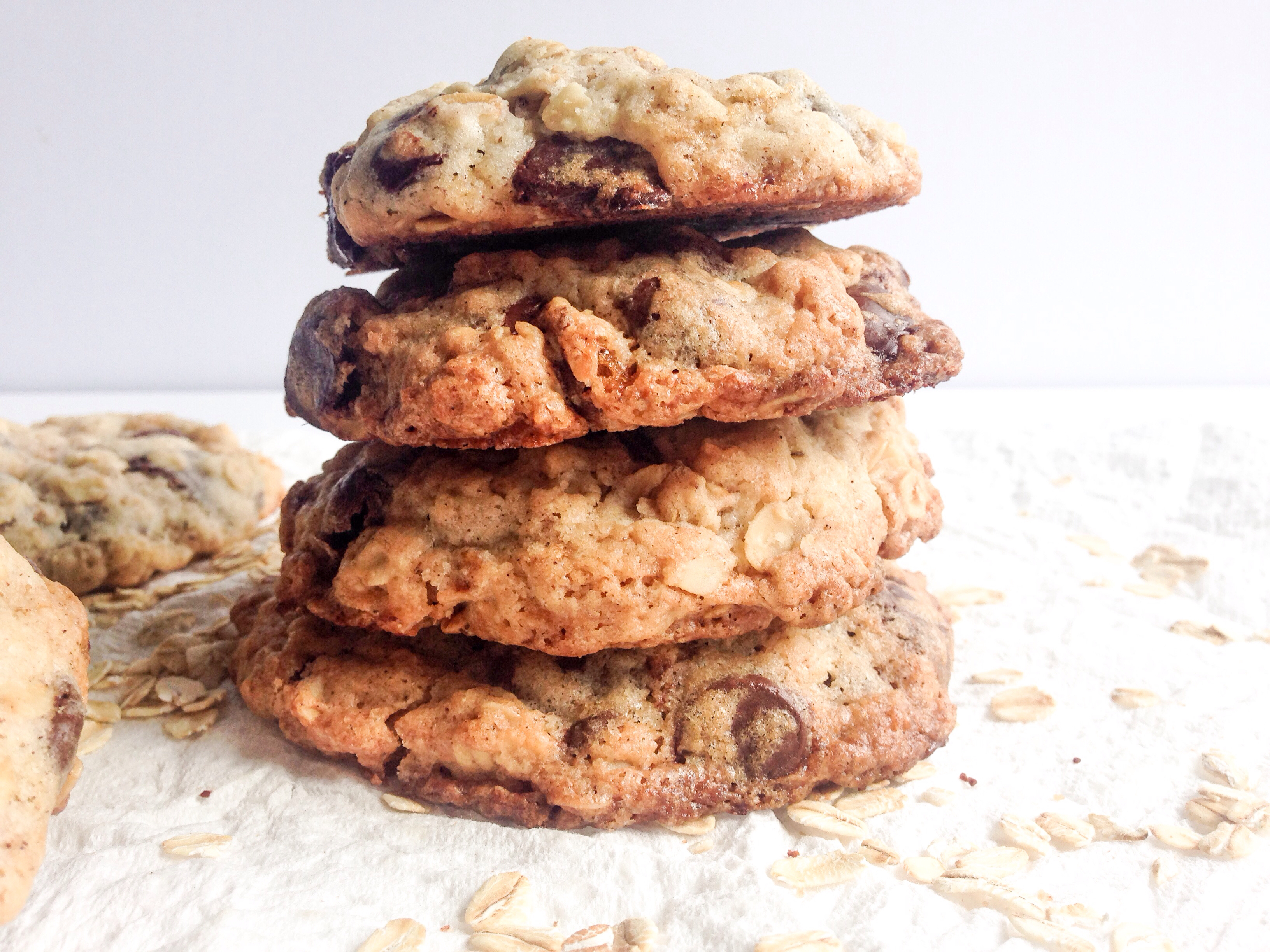 Have you ever seen the movie Whiplash? Miles Teller is a drummer being trained by an emotionally abusive teacher. Sounds depressing, but in fact it is absolutely amazing. Inspirational with fantastic music. The one scene that stands out the most is where his character dumps a box of chocolate covered raisins in his popcorn. Whaaaat … mind blown. That is the only way we eat popcorn now.
Long story short- I love chocolate covered raisins. Especially in my popcorn.
I wanted to make oatmeal raisin cookies, but then I realized I was out of brown sugar. How am I ALWAYS out of brown sugar? So I took my favorite chocolate chip recipe and mixed it with my favorite oatmeal cookie recipe. I think it was pure success.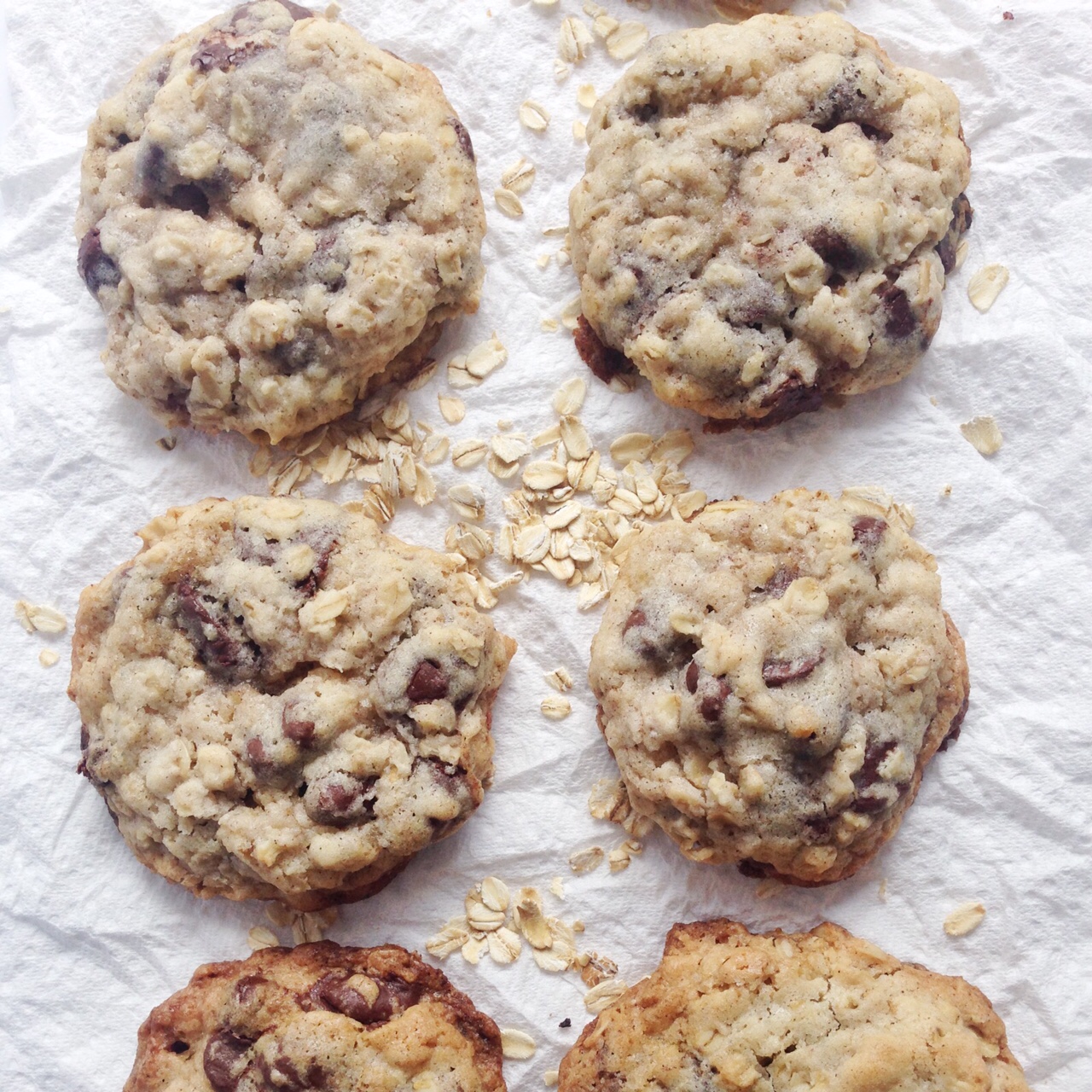 What you need:
Dark chocolate chunks
Raisins or Chocolate covered raisins
1/2 cup of quick oats
1 cup of sugar
1 tbsp cinnamon
1/2 tsp salt
1/2 tsp baking soda
1 tsp corn starch
1 1/2 cup AP flour
1 cup melted butter
1 egg
1 tsp vanilla
How To Make It:
Preheat the oven to 350 degrees. Mix together butter, vanilla and sugar. Add in the egg. Do not over mix. Only mix for 30 seconds or until just combined. Add in the dry ingredients. Again mix until just combined. The dough should slightly crumble. Add the chocolate and raisins in and mix by hand. I like to roll my dough into balls and flatten slightly so I can get a good feel for how big they will spread. These cookies do not spread as much as a regular chocolate chip cookie because of the melted butter. Bake for 8 – 10 minutes. Do not over bake. It is better to under bake then allow to finish cooking on the pan while cooling. Enjoy!