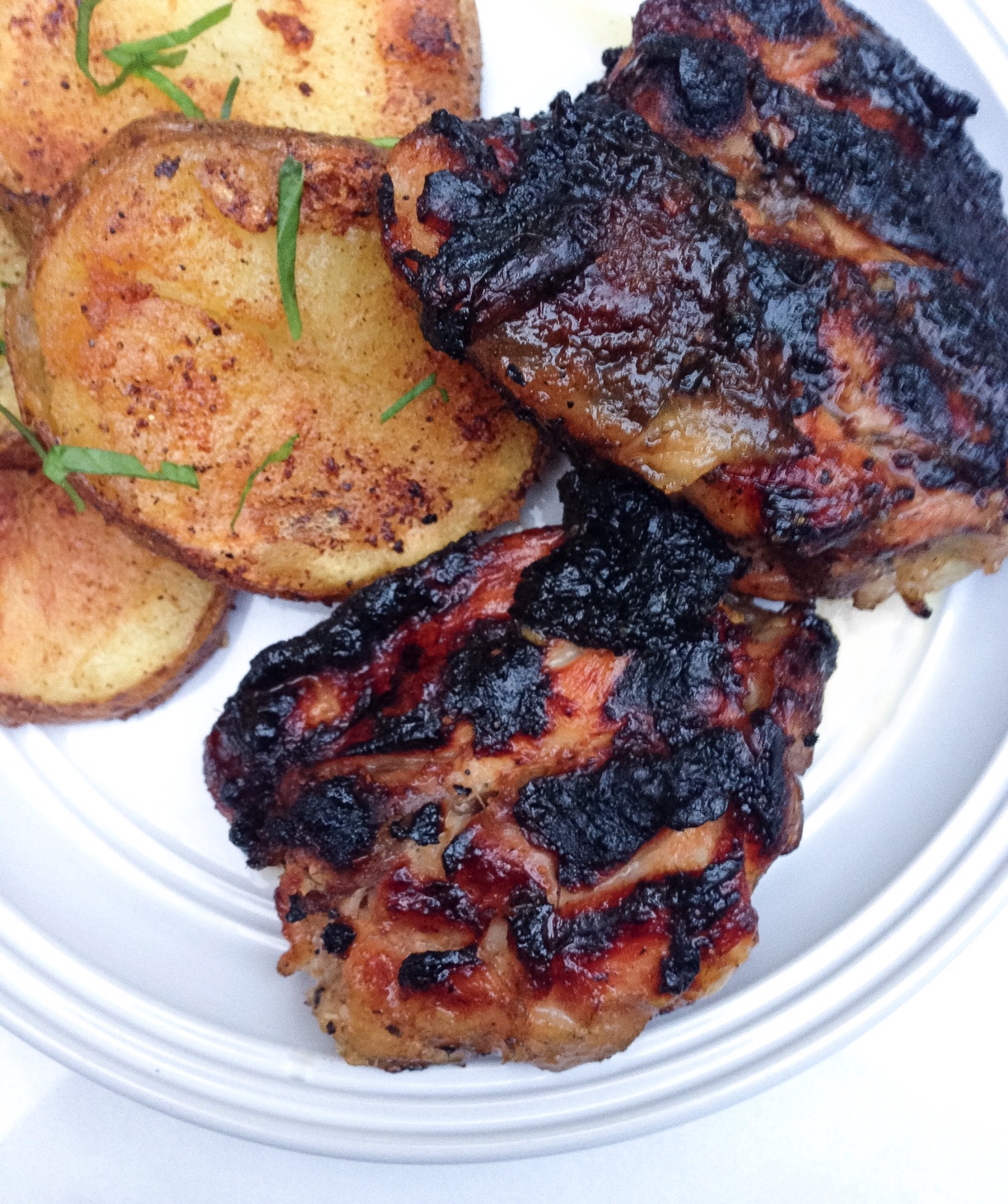 Chicken thighs can always be found in our kitchen. Boneless, skinless or bone-in. We do not discriminate! Thigh meat is so much more forgiving when compared to chicken breast. The meat stays so juicy and tender.
And these potatoes! O. M. G. They have a nice crispy skin with a fluffy center. They are perfect with these chicken thighs.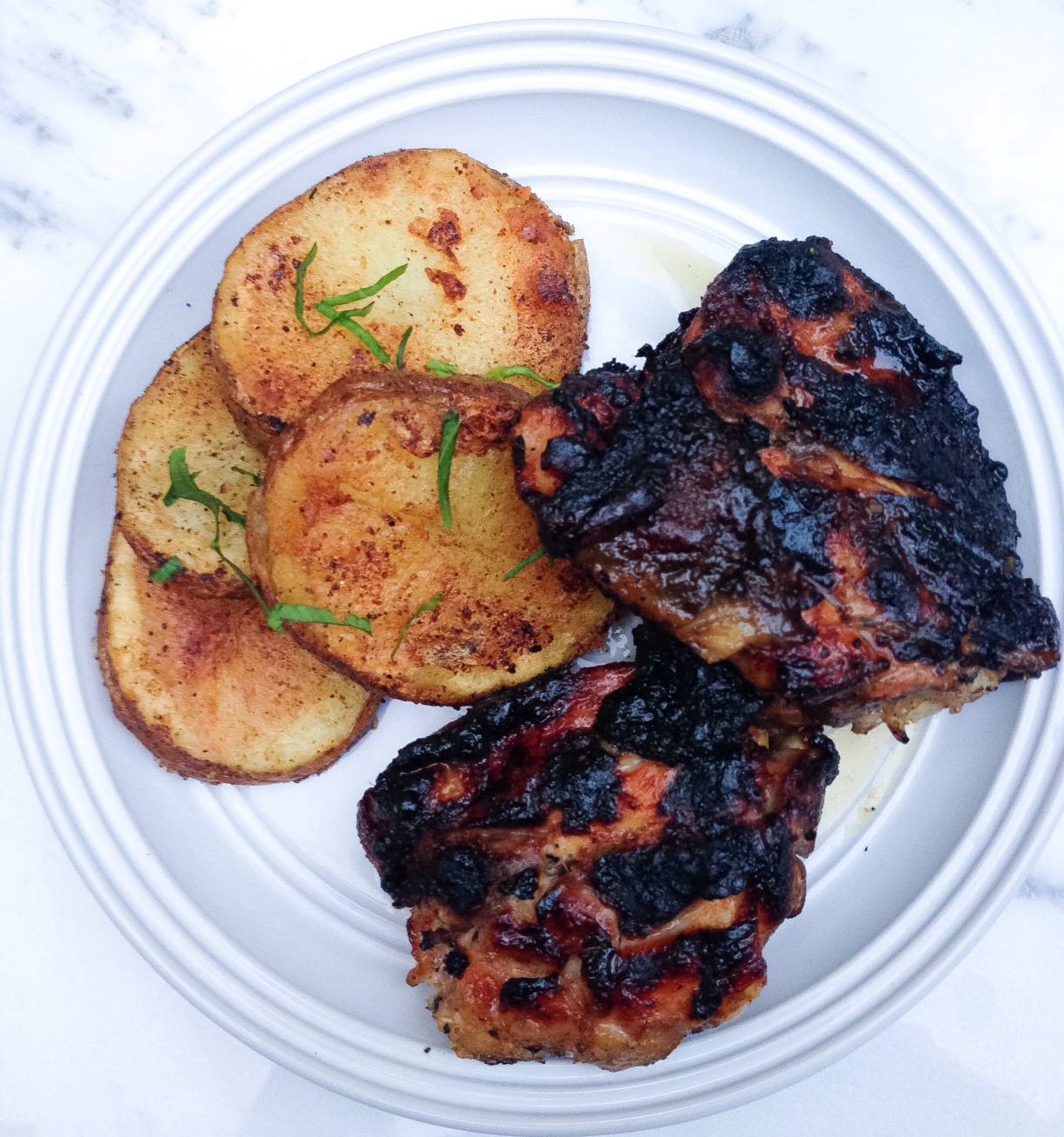 Chicken thighs are also incredibly versatile. We make them in so many different marinades. Today I wanted to try something different. I picked up some lemongrass puree over the weekend and I have been dying to use it in a marinade. These thighs have a crisp skin and really tender meat.
Crispy Spicy Lemon Grass Chicken Thighs With Pan Seared Potatoes
Prep time:
Cook time:
Total time:
Crispy chicken thighs with a spicy lemon grass marinade.
Ingredients
For The Chicken-
Bone-in chicken thighs
1 tbsp pureed lemon grass
3 cloves of vodka chopped
1 tbsp fresh ginger
2 tbsp honey
2 tbsp sriracha
1 tsp garlic powder
salt & pepper
For The Potatoes-
2 large russet potatoes
2 tbsp olive oil
salt and pepper
fresh lemon
Instructions
For The Chicken-
Mix together all the ingredients for the chicken and marinade in the fridge for at least 1 hour.
Preheat the oven to 400 or set up a grill. (I use a charcoal grill)
I grilled on each side for 15 minutes.
Grill the thighs until internal temperature is 165.
For The Potatoes-
Slice the potatoes about 1/2 inch thick.
Place them in a microwave safe bowl and cover with plastic wrap.
Microwave for 5 minutes or until tender.
Heat a frying pan over medium high heat and add olive oil.
Sear the potatoes until golden brown.
Salt and pepper to taste.
Squeeze fresh lemon to finish.
You can swap the potatoes for fresh greens and make it a low carb meal! These chicken thighs are always a hit in our house. So fast and easy. I love the twist with the lemon grass and ginger. The thighs came out so light and fresh while the potatoes were salty and crisp!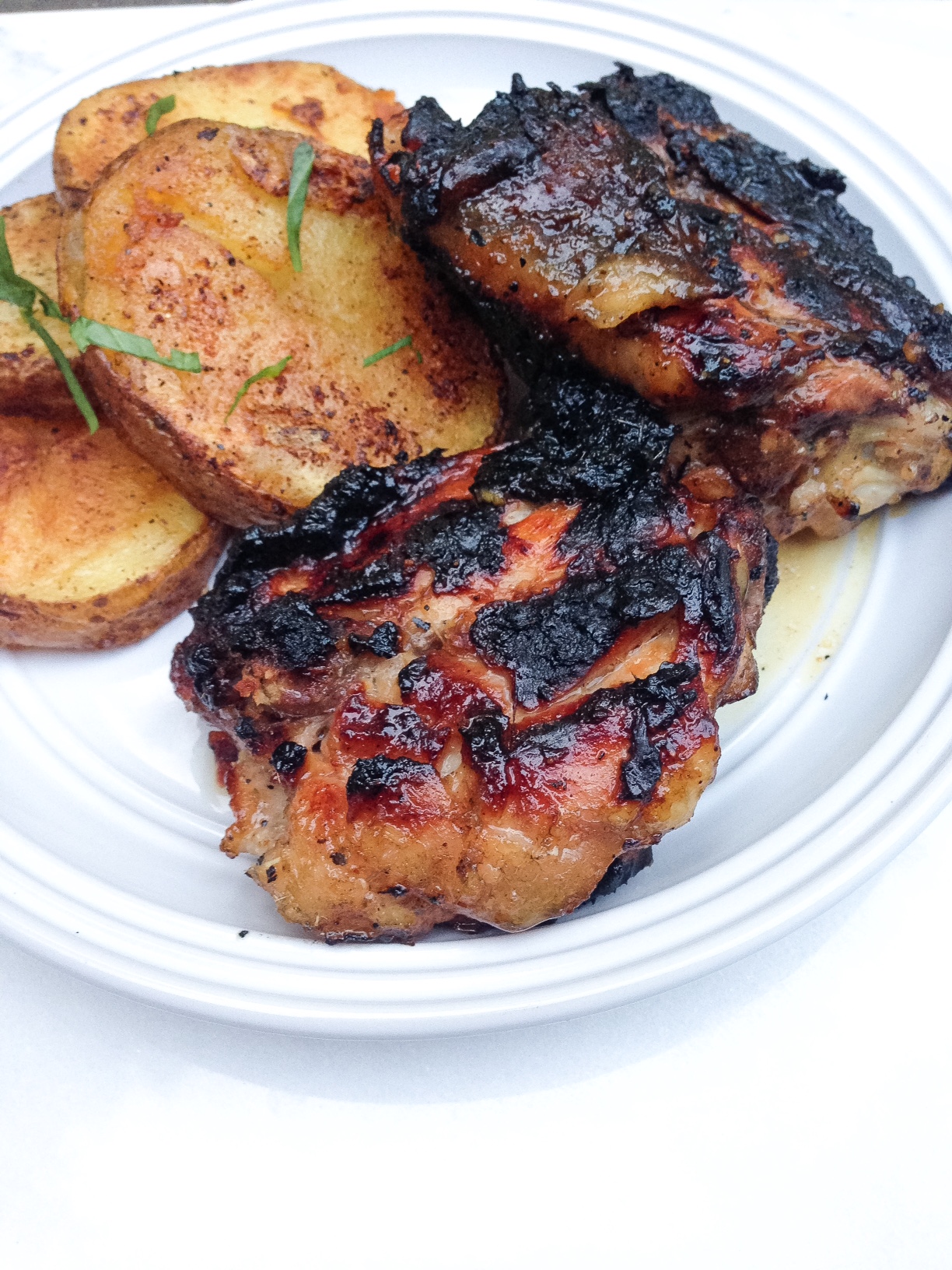 Please please say you will make these! They will be your new summer best friends!