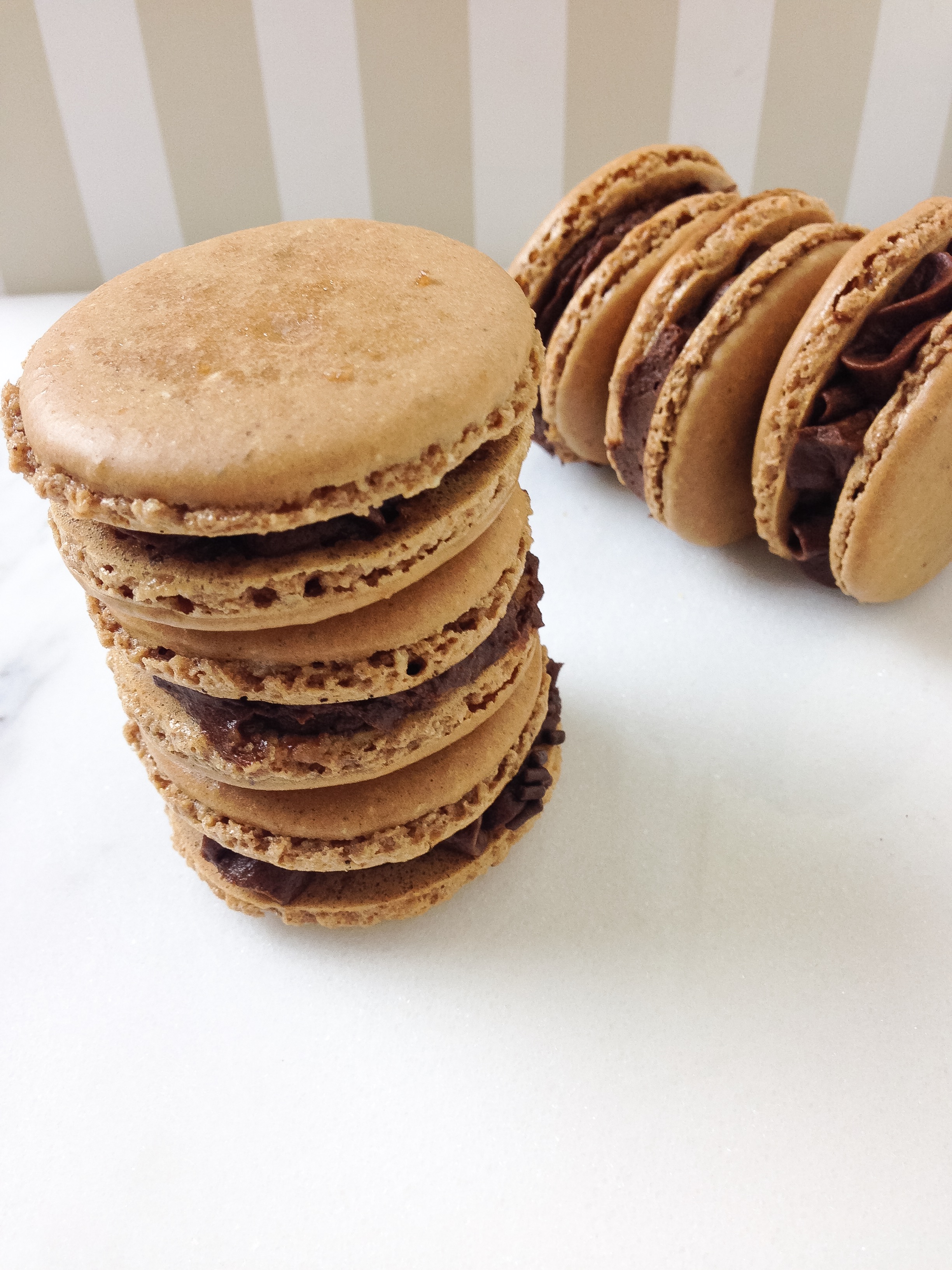 Hi this is my first attempt at macarons! As in my first successful attempt. These delicate cookies only have a handful of ingredients, but are truly the most high maintenance cookie I have ever made.  I made 5 batches yesterday using a variety of methods I found online. This is what worked best for me.
Almost every recipe I found required you to run the almond meal through a food processor. I did not see much of a difference when I did this so I skipped it for my final attempt. I also tried 3 batches using the sugar syrup method. I am not sure if I just did not get the syrup into the eggs before they cooled, but I was not getting that super crisp shell. This recipe I just added the sugar straight into the eggs.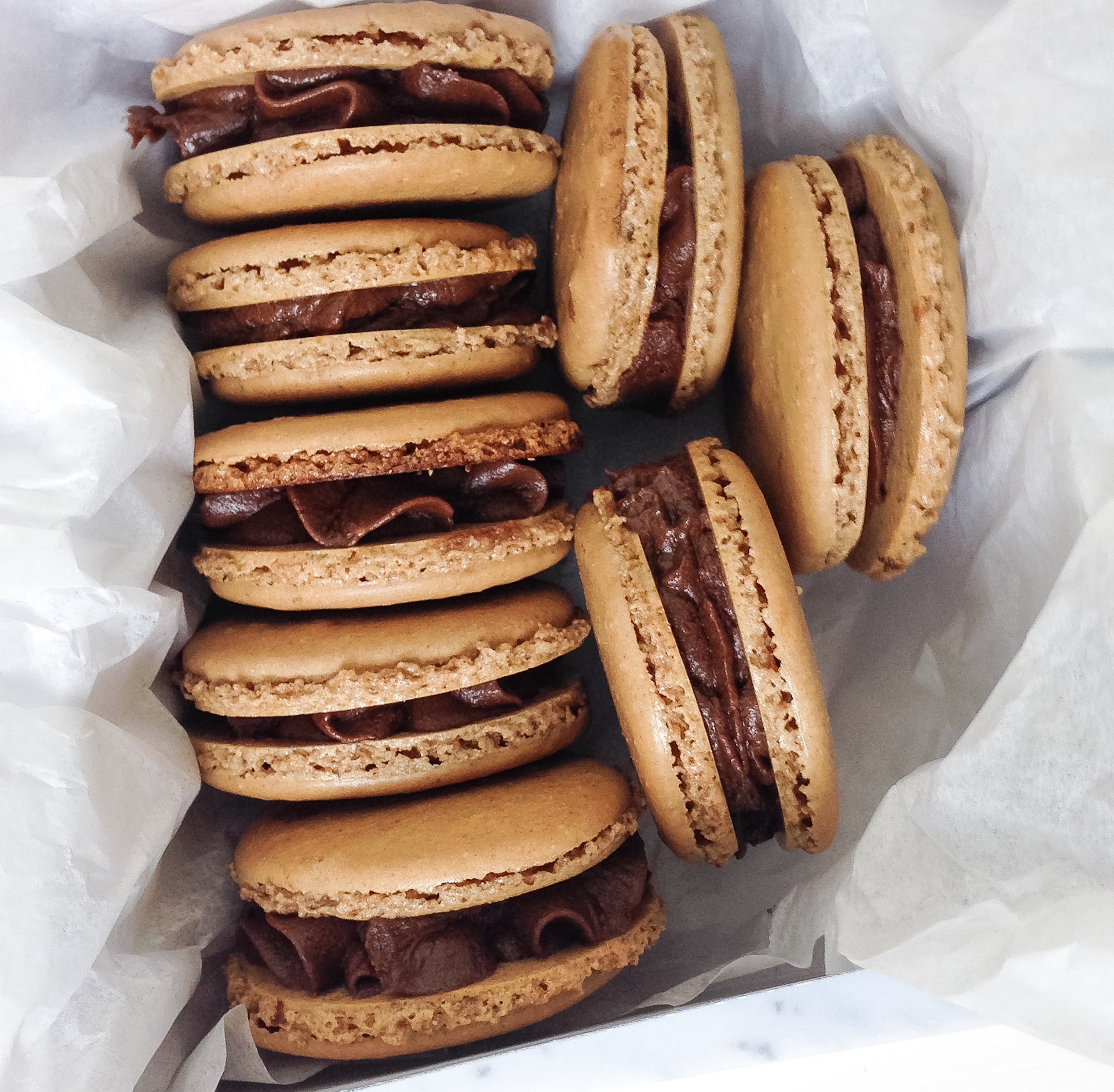 The first couple of batches I did not let the batter dry out enough before baking. The pictures show the final attempt when I left them on the counter for 5 hours before baking. These had a perfect crispy shell and nice chewy center. I also had a much better result with the "feet" the longer my cookies rested before baking.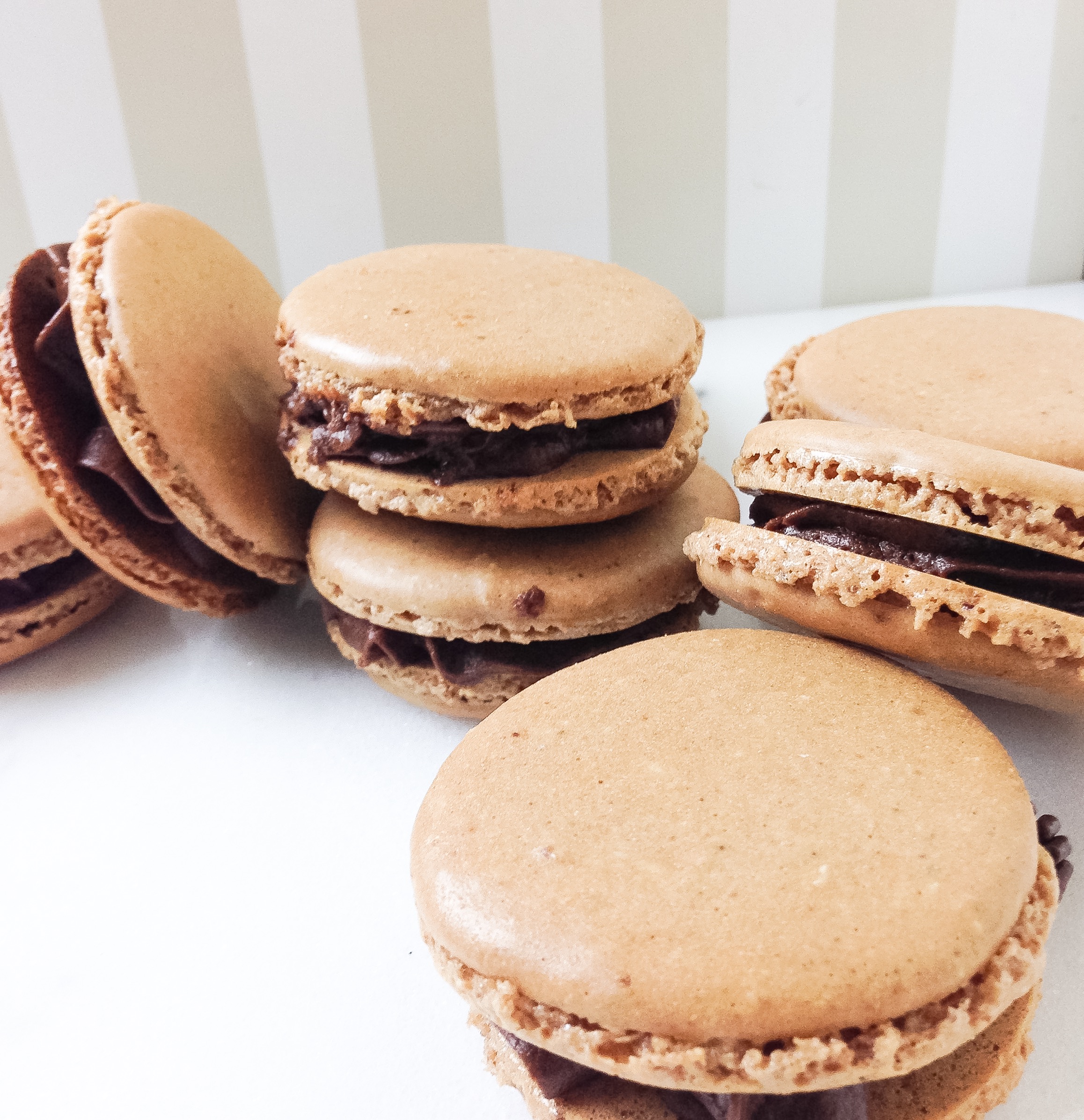 Probably the most important lesson I learned was DO NOT OVER MIX. I was very confused when I read a lot of recipes comparing the batter to lava. I don't know about you, but I am around cake batter more often then lava. The egg whites still need to be airy. They definitely deflate when mixed, but you can still see a slight bounce to the mixture once folded. If the batter is runny that means it was over mixed.
Classic Chocolate Ganache Macarons
Recipe Type
:
Cookies, Macarons
Prep time:
Cook time:
Total time:
Classic French Macarons With Chocolate Ganache
Ingredients
Cookie Shells-
1 cup almond flour/meal
2 cups powdered sugar
3 tbsp cocoa powder
1 pinch of cream of tartar
3 room temp large egg whites
1 tsp vanilla
1/8 cup of sugar
Filling-
1/4 cup cocoa powder
3 tbsp heavy cream
1/2 cup of salted butter
2 cups powdered sugar
Instructions
In a large bowl whisk the almond flour, powdered sugar and cocoa powder.
In a separate clean bowl beat the egg whites and vanilla on high speed until white and frothy.
Add in the 1/8 cup of sugar.
Beat on high until stiff peaks form.
You should be able to turn the bowl upside down and the egg whites stay in place.
Very gently fold the egg whites into the dry mixture.
Do not over mix.
The mix should look like very thick cake batter.
I used a piping bag with a round tip.
I used two baking sheets with baking mats.
I found that the baking mats were much easier then parchment paper.
Pipe batter in even circles about 1 1/2 inches. I fit about 20 per sheet.
Let sit on the counter untouched for at least 2 hours.
My best results came from 5 hours.
Preheat the oven to 350.
Bake for about 5 minutes then rotate.
Bake for another 5 minutes.
Let cool before filling.
For the filling-
Mix together the sugar, butter, cocoa. Add cream as needed. I left my ganache slightly loose so it would not disturb the delicate shells. I wanted something easy to mold.
When you pipe the batter on the baking sheets you will see a little curly cue from the piping bag. The perfect batter will flatten out slightly and that point will disappear. When letting the discs dry before baking you will know they are ready when the tops are already hardened slightly and not sticky.
I hope you try these! Once I got the hang of them it was pretty routine. These cookies really are beautiful and so easy to switch up!